Summertime just got a whole lot more fresh! Here are 15 favorite Go-To Summer Salads.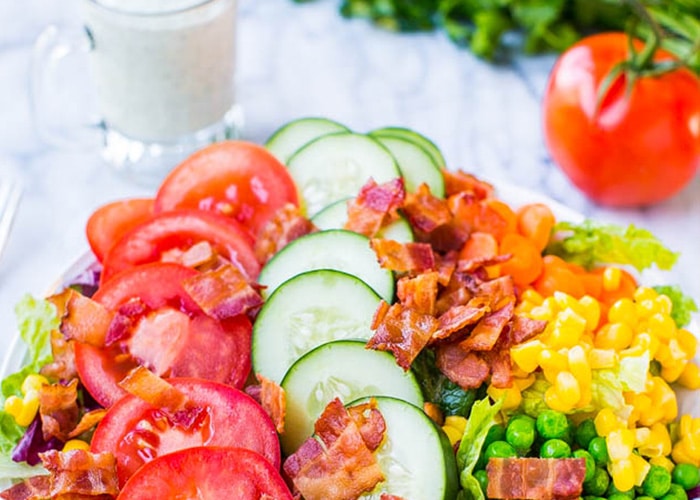 Fresh Summer Salads
There is just something to be said about eating a fresh salad in the summertime! You can have an entire lunch or dinner that doesn't require any cooking or slaving over a hot stove. The perfect salad is simple to whip up and is light, filling and delicious! Here are 10 Summer Salads we think your taste buds are going to LOVE! Take a look:

Favorite Summer Salads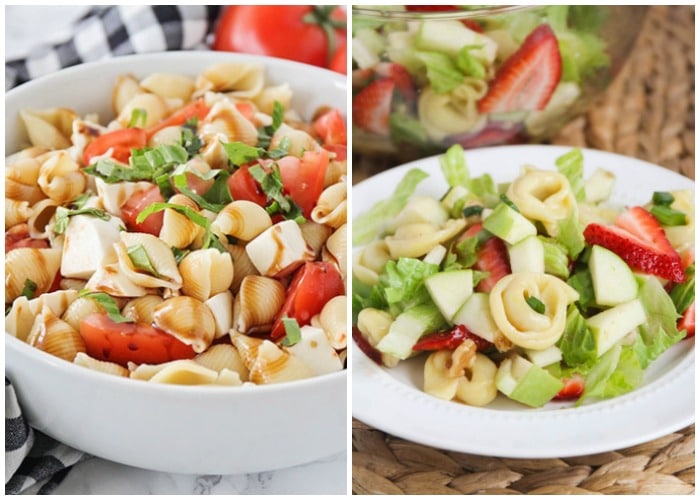 1. This simple and delicious Caprese Pasta Salad is so fresh and easy to make. It's the perfect side dish for any summer potluck or barbecue!
2. Tortellini Apple Salad is one of my favorite salads to make during the warm summer months! It is filling and fresh and very delicious!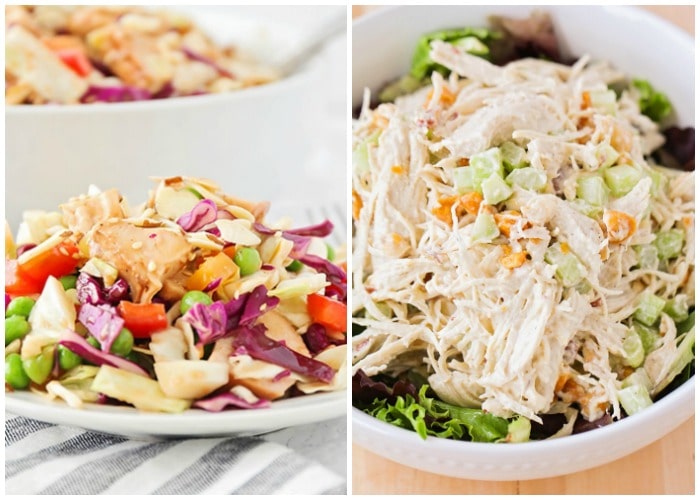 3. This healthy and delicious Asian Salad recipe is loaded with fresh veggies and tender chicken. It's an easy meal that's perfect for summertime!
4. Cool and tasty with a delicious crunch – this Crunchy Chicken Salad just might be the best chicken salad recipe you'll ever make! Time to give it a try!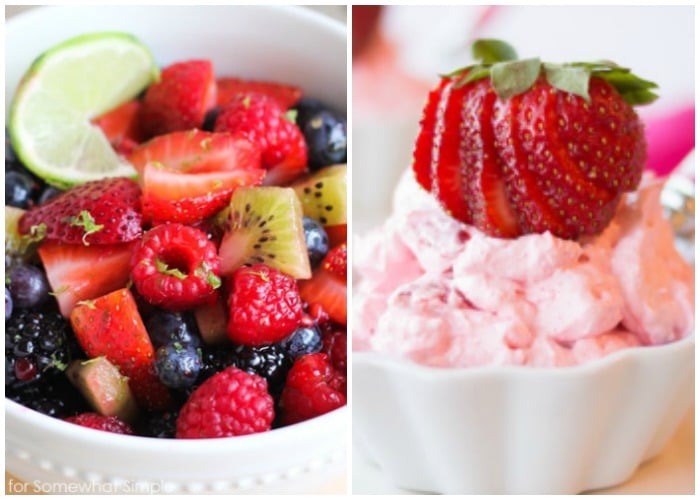 5. One of my very favorite ways to serve my family berries is this simple and delicious honey lime fruit salad. This Honey Lime Fruit Salad takes only a few minutes to make (basically just the time to rinse and chop the fruit) and it is packed with flavor!
6. My kids adore this Pink Lady Salad . I adore this salad. I do not know a single person who does not adore this salad. And I use the word "salad" very loosely here. It's really more of a dessert that you get to eat with your dinner.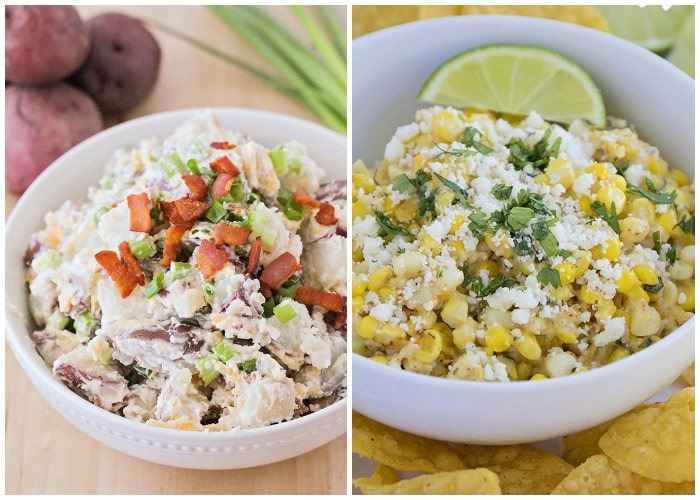 7. Loaded Baked Potato Salad is the perfect side dish for any summer get together. All of the tastes you love from a loaded baked potato, in salad form!
8. Mexican Corn Salad is bursting with fresh juicy corn, cotija cheese, lime, and cilantro. The perfect easy side dish for a summer meal!
Half-way through our Summer Salads list – let's keep going!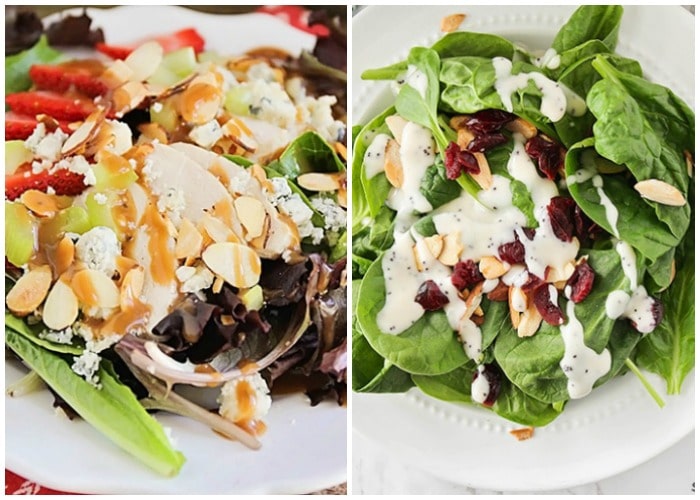 9. This fresh and delicious Strawberry Balsamic Chicken Salad is the perfect light summer meal, and it takes just a few minutes to make!
10. There are only 3 ingredients for this Cranberry Almond Spinach Salad, and then you can choose to make a homemade poppy seed dressing like I did, or you can grab another of your favorite dressing options. I think a vinaigrette would be really good as well.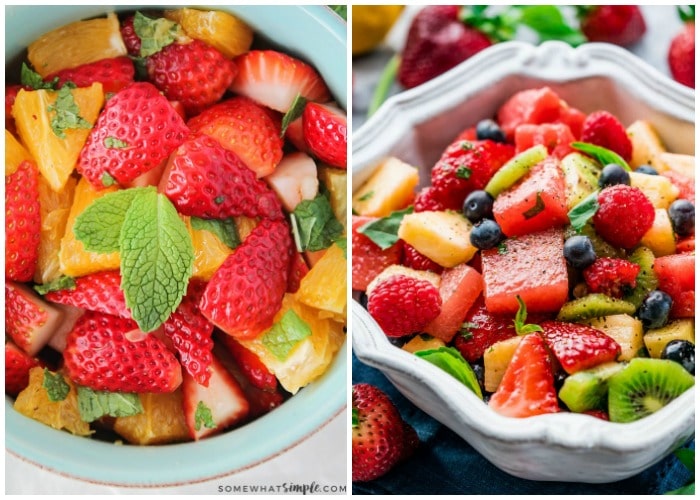 11. Strawberry Orange Mint Salad is a delicious fruit salad recipe that is perfect for breakfast, lunch and dinner!
12. Mixed Fruit Salad w/ Lemon Basil Dressing is super refreshing and delicious with an incredible savory dressing. Perfect for summer! From Jo Cooks.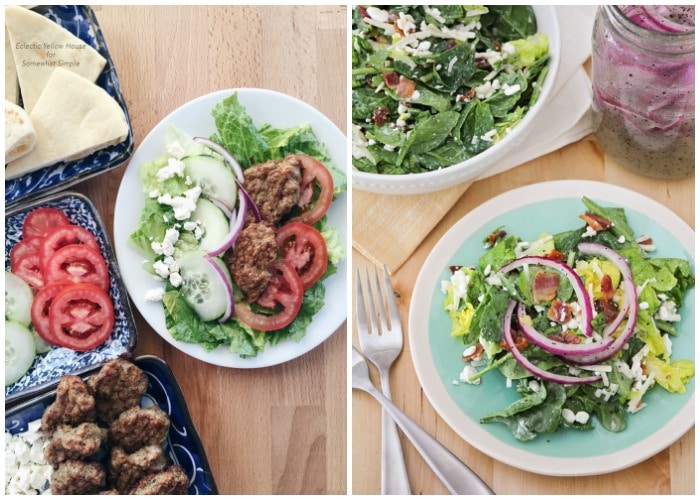 13. This Gyro Salad includes all of the fantastic flavors and elements of our favorite Gyros, right down to that amazing tzatziki sauce.
14. This spinach salad pairs great with a hot day and is the perfect side dish for an outdoor party or BBQ!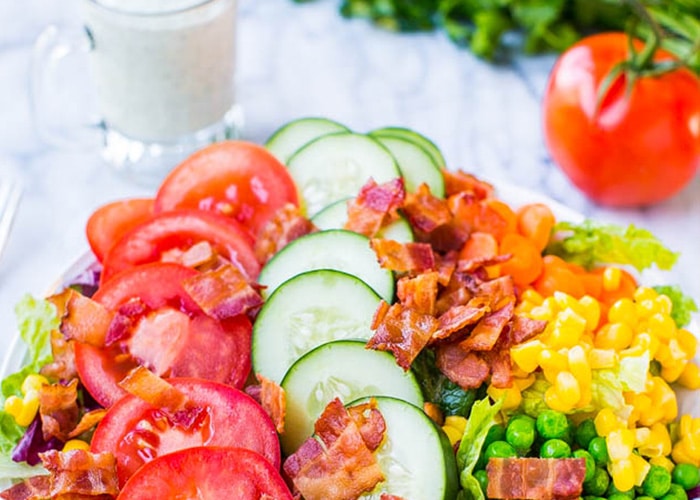 This BLT Chopped Salad is chock full of colors, textures, and a plethora of veggies! From Averie Cooks.
Do you find yourself fixing more salads in the summertime, or do you devour them year-round?
Have a Happy Summer!