My kids adore this Pink Lady Salad. I adore this salad. I do not know a single person who does not adore this salad. And I use the word "salad" very loosely here. It's really more of a dessert that you get to eat with your dinner 🙂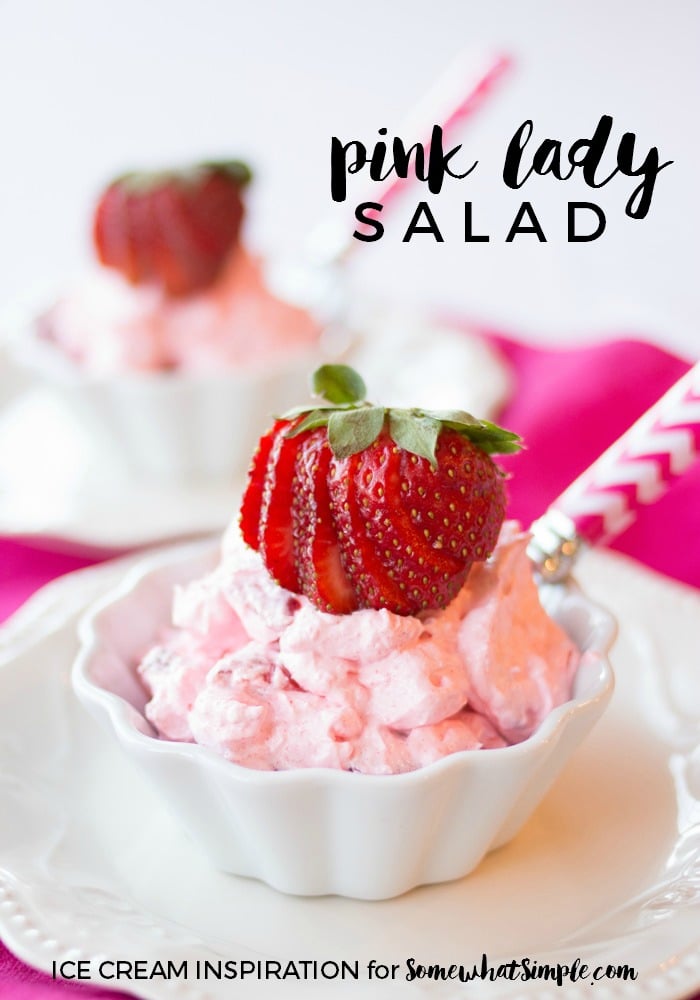 It has been rumored that this pink lady salad did not get its name from its hue, but rather from the hue of the lady's hair that used to bring it to family gatherings. She was one of the older generation who sometimes had trouble with their hair color, so hers was pink. And it was adorable!
If you are looking for something to bring to a party or barbecue, or to serve to dinner guests, this Pink Lady Salad is just the ticket! Adding something pink to your menu creates interest and excitement! It's not every day that you get to eat something so lovely.
There are four things I love about this salad:
It is uncommonly delicious
It uses simple, easily obtained ingredients
It is SO FAST to make
It is so PRETTY!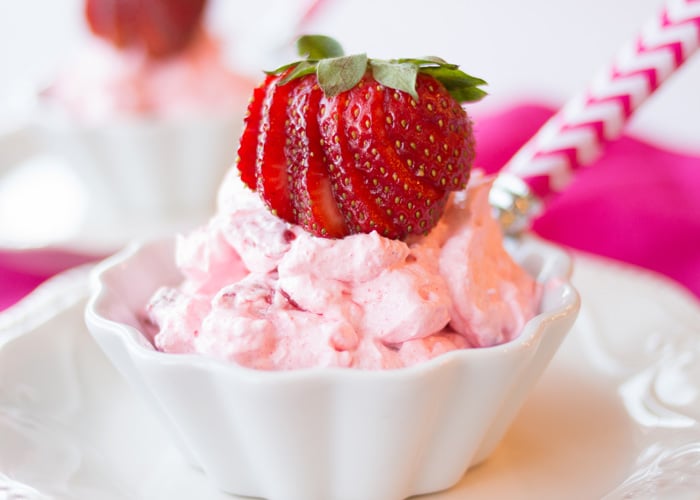 Pink Lady Salad
INGREDIENTS:
1 (8 oz.) container of whipped topping
1 (4 oz.) box of Strawberry Jello
1 (12 oz.) container of cottage cheese
1 lb. strawberries, sliced (Using an egg slicer makes cutting strawberries a cinch!)
DIRECTIONS: 
Put the whipped topping and Strawberry Jello in a large bowl and whisk until well blended and the Jello has dissolved.
Fold in the cottage cheese and sliced strawberries.
Transfer to a pretty bowl if desired.
Refrigerate until ready to serve.
… and that is it!
I told you it was super simple to make! And look how pretty it is!
Almost too pretty to eat. (Almost!)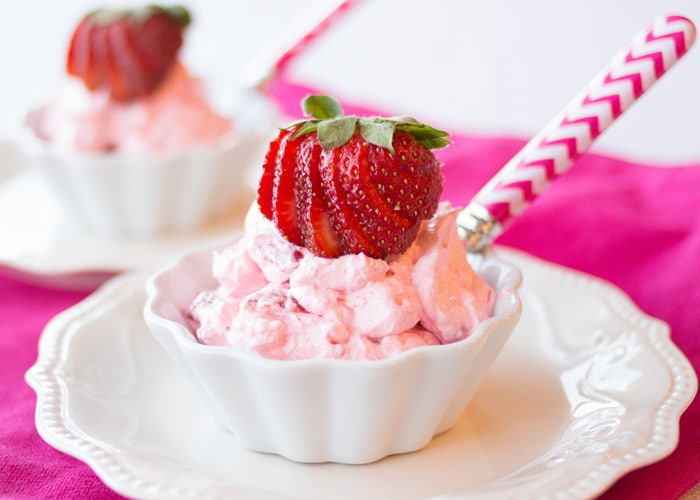 This recipe was adapted from a 5 Minute Jello Salad recipe on My Recipe Magic.
ENJOY!