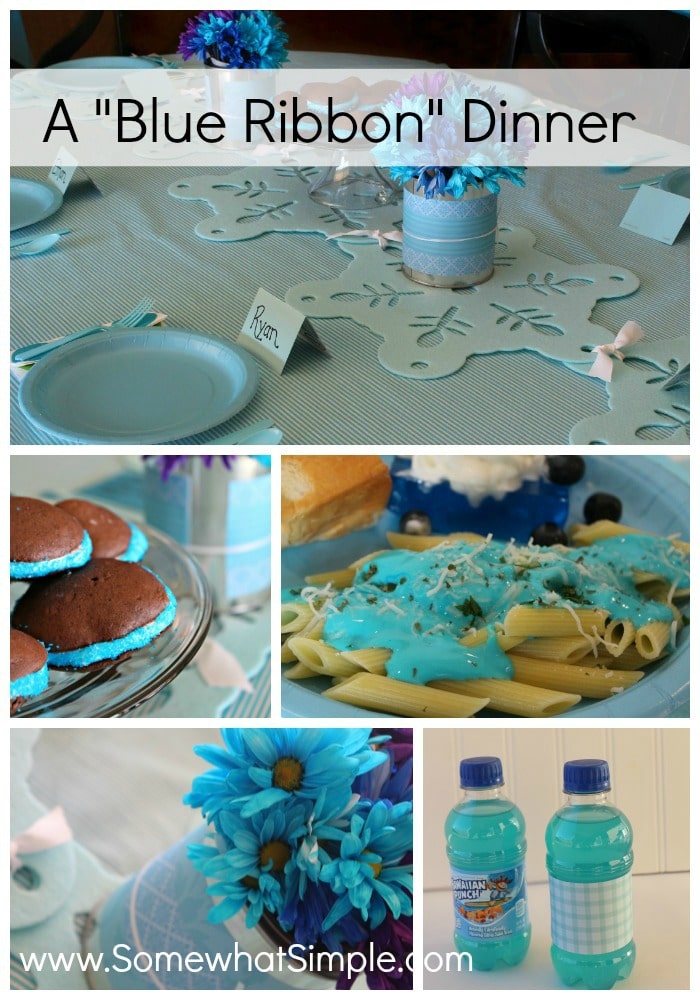 Here is a fun family date night that is sure to please everyone!
Several months ago, I was talking to my sister in law about ways we can each add some fun to our family dinner tables. The dinner table is the perfect setting to talk about our days and make memories with each other, yet often times we get in a rut and we don't use this valuable time to its full potential. So the two of us came up with several ideas we wanted to implement with our own families and the idea I am sharing today just happened to be one of my favorites! I call it "A Blue Ribbon Dinner" and here is how it works: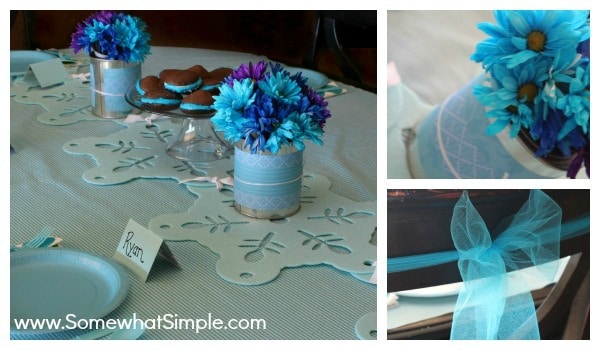 My unsuspecting family came home from school and work on a very regular day and found our dining room decked out in all things blue- I had a cute blue table cloth with blue placemats, a blue flower centerpiece, blue place settings… everything was BLUE!
I simply told them dinner would be served at 6pm and they were to wear their best blue attire. It was so fun to see what outfits they came up with! None of my boys matched, but they were dressed in every shade of blue they had in their closets! My daughter was perfectly coordinated, as usual, in her fanciest blue dress and a matching hair bow. Everyone seemed to enjoy getting dressed up for dinner, and the fun was just getting started!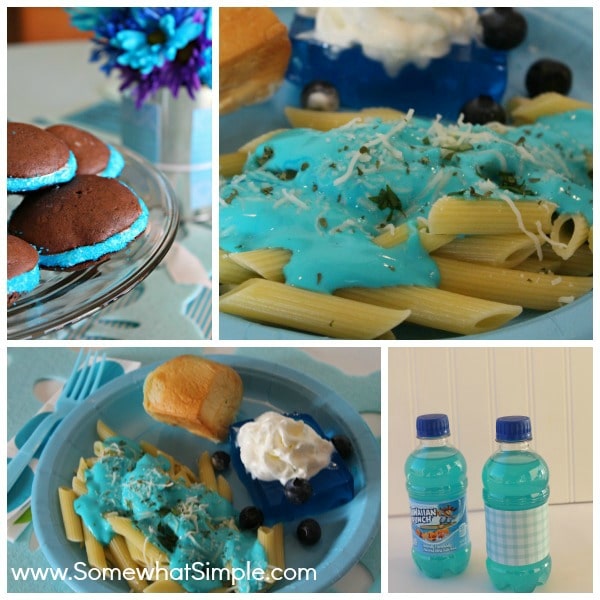 Dinner was served and stayed true to the blue theme of the night- blue pasta Alfredo, blue jello, blue punch, blue Whoopie Pies for dessert…. it was a fabulous spread of blue foods that had us talking, laughing and feeling blue… in a good way!
During dinner, I pulled out some conversation cards I made ahead of time and we each took a turn drawing and performing tasks from the activity cards. I had simple tasks like:
-Tell the person to your left 3 things you love about them
-Take a bite off the plate of the person on your right
– Sing "I'm a Little Teapot" with the motions while standing on your chair
… this really made for a fun family activity! Get ready for some laughs and sweet memories!
All in all, this was an evening of blue bliss- a night my family won't soon forget!
. . . . .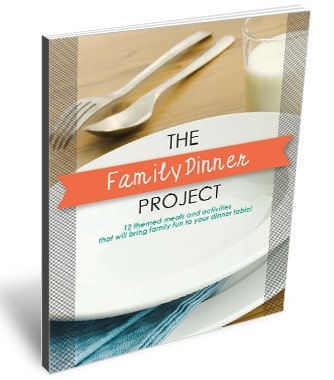 If you're interested in even more ideas for family fun at the dinner table, my sister in law and I wrote the book on it! We've compiled an eBook with 12 seasonal dinners, all with a special theme and printables to help make your dinners even more magical!