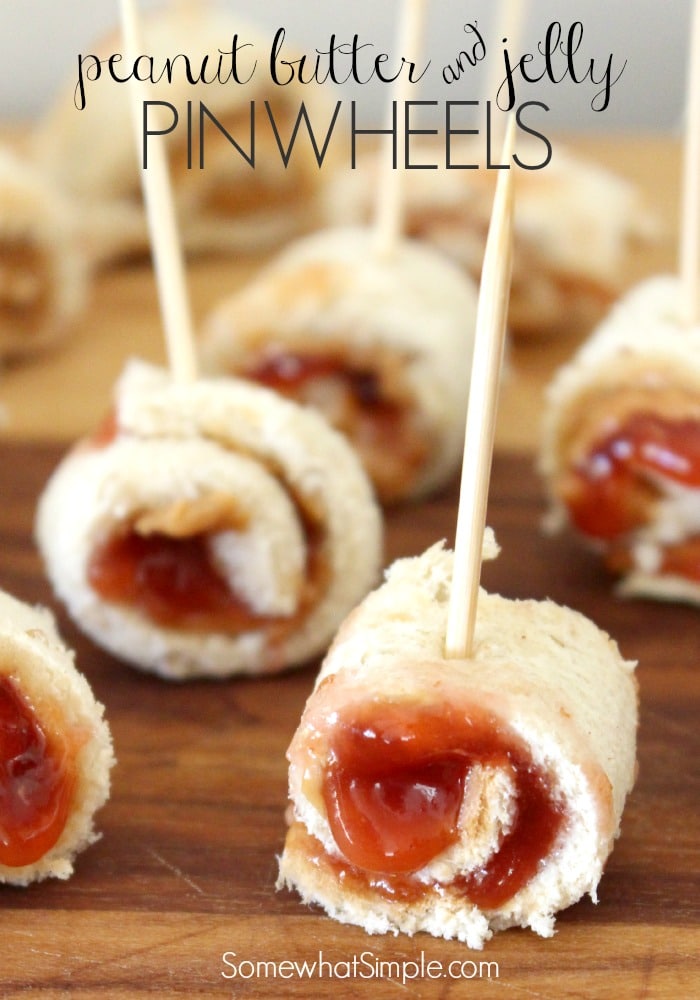 I was in the kitchen making lunch for my three year old when my husband saw the makings of his favorite sandwich on the counter and asked if I wouldn't mind making him one. With a smile, I said, "Sure, I will make you one, but do you care what shape it is in?" Looking slightly confused but curious as to what his wife could possibly be up to, he agreed to play along. Five minutes later I told him his "sandwich" was on the table. There, on a small plate were these Peanut Butter and Jelly Pinwheels. He looked at the plate, then looked at me with a slight "I-knew-you-were-up-to-something smile" and then sat down to eat.
With the kids home from school yesterday, I decided make these again, this time for the kids. Peanut Butter and Jelly Pinwheels are a simple way to add some fun to your day. Tell your kids to meet you in the kitchen and have them help you make them- they will love it! These "sandwiches" have all the flavors of the classic PB&J, but they were devoured faster than I've ever seen any sandwich consumed! Here is how to make them: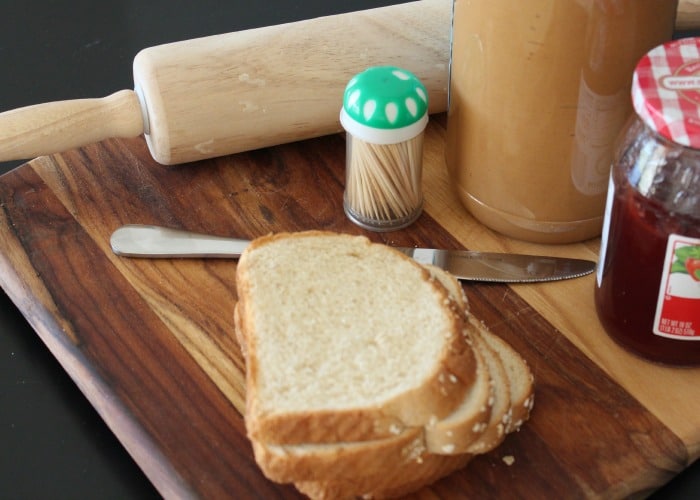 Ingredients:
sliced sandwich bread
smooth peanut butter
strawberry jelly
You will also need:
toothpicks
rolling pin
butter knife
Directions:
With a rolling pin, flatten bread slices as much as you can.
Cut off the crust on each slice of bread.
Spread some peanut butter and jelly on each slice.
Roll each slice into a spiral as tightly as you can and then slice each roll into 3-4 pieces. Insert a toothpick to fasten the pinwheels closed.
Serve and enjoy!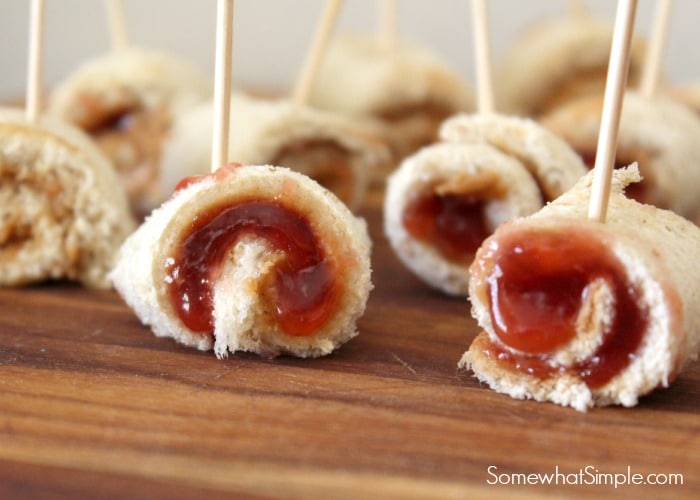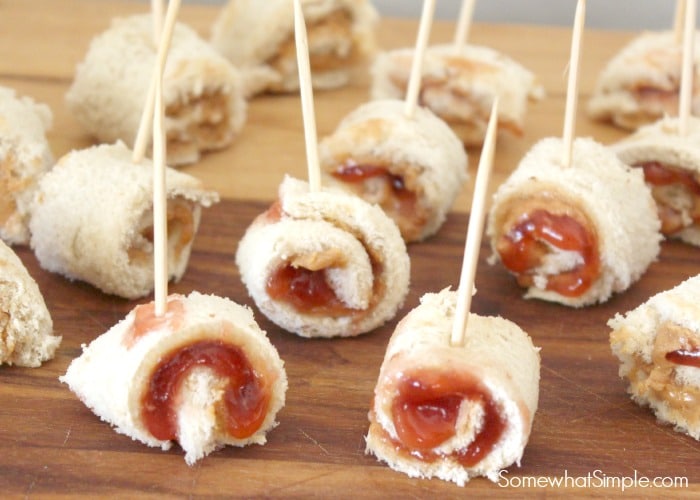 These make a great party food too! It is just a fun, simple way to dress up the classic PB & J Sandwiches. (Anything that is bite-sized and on a toothpick is just fun, right?)
Have a happy afternoon!