These No Bake Peanut Butter and Jelly Energy Bites are simply delicious!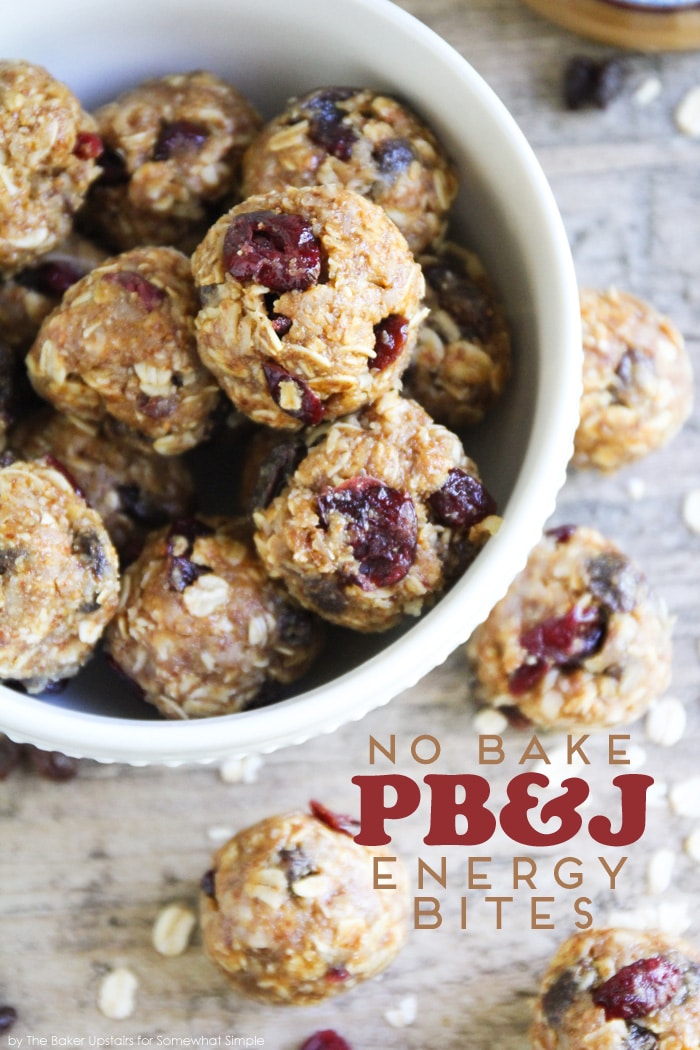 One of our favorite snacks to bring on a picnic are these delicious no bake peanut butter and jelly protein bites! We recently brought them on our day trip to Arches National Park and we all LOVED them! They're super delicious, and I love that they're quick and easy to make!
These energy bites use just a few simple ingredients that are healthy and filling! Give them a try and let us know what you think! Here is the simple recipe:
No Bake Peanut Butter and Jelly Energy Bites
INGREDIENTS: 
1/2 cup creamy peanut butter
1/3 cup honey
1 teaspoon vanilla
1 cup old fashioned rolled oats
2/3 cup coconut
1/2 cup ground flaxseed (I found mine in the natural foods section of the grocery store)
3 tablespoons raisins
3 tablespoons dried cranberries
DIRECTIONS:
In a medium bowl, mix the peanut butter, honey, and vanilla.
Fold in the oats, coconut, flaxseed, raisins, and cranberries.
Refrigerate the mixture for 30 minutes.
Roll the mixture into balls using your hands.
Take them as a quick and easy snack on the go and enjoy! Refrigerate any leftovers.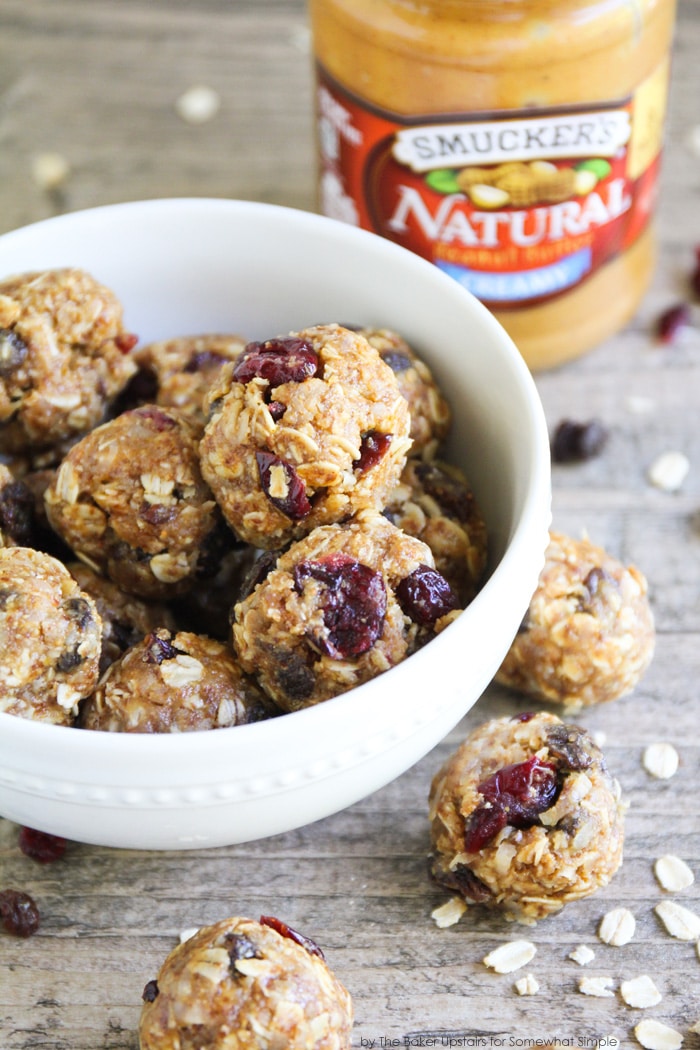 These really are the perfect snack for taking on all of our adventures!
Love this recipe?  Check out some of our other favorite muffin recipes!

Blueberry Muffins // Donut Muffins //Banana Cinnamon Streusel Muffins