Hello Somewhat Simple readers! I'm stopping by from Food Folks and Fun to share with you one of my favorite 30-minute meals, Quinoa Taco Casserole. It's so tasty and everyone devours it, including my kiddos.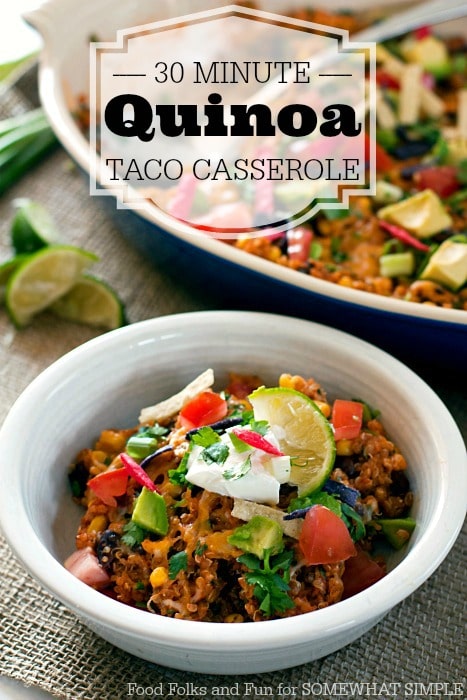 With school starting this coming week for some, family life is about to speed up again. When my weeknights are busy, dinner prep needs to be a snap. That's why I love quick & easy meals like this Quinoa Taco Casserole.
All you do to make this recipe is add the ingredients (minus the garnishes) to a large bowl, mix, pour and bake. That's it; from start to finish only 30 minutes!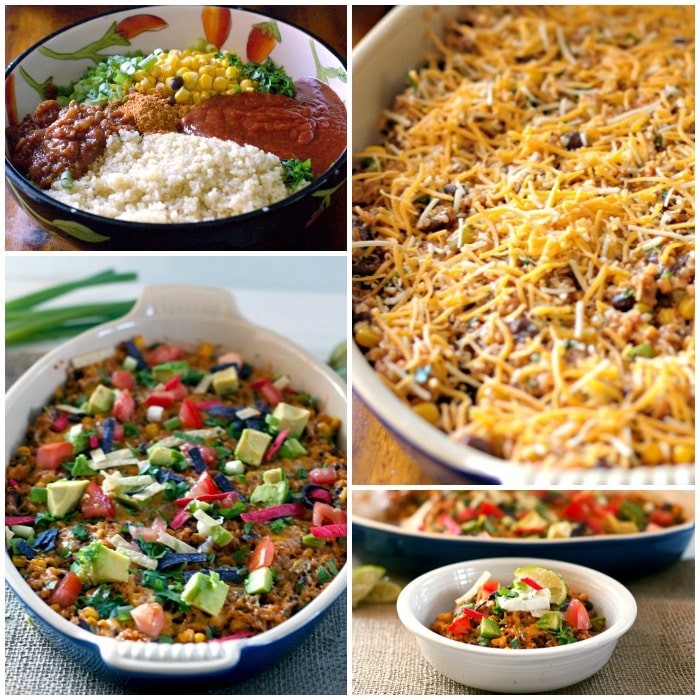 Quinoa Taco Casserole – a 30 Minute Meal
Serves 6
Ingredients:
1 cup quinoa
1 8-ounce bottle taco sauce
½ cup red chunky salsa (use your favorite brand)
1 cup corn, frozen or fresh
1 14-ounce can black beans, drained
¼ cup sliced green onions, plus more for garnish
¼ cup chopped fresh cilantro, plus more for garnish
1 tablespoon taco seasoning
½ teaspoon salt
¼ teaspoon freshly ground black pepper
1 ½ cups shredded Mexican cheese, divided
1 medium tomato, seeded and diced, for garnish
1 large avocado, diced, for garnish
½ cup tortilla strips, for garnish
Sour cream, for garnish
1 large lime, sliced
Directions:
Cook the quinoa as per the package instructions, set aside.
Preheat the oven to 375 degrees F. Spray a 9"x13" or 3-quart baking dish with nonstick cooking spray, set aside.
In a large bowl mix together the quinoa, taco sauce, salsa, corn, black beans, green onions, cilantro, taco seasoning, and salt & pepper. Mix in 1 cup of the shredded cheese.
Pour the mixture into your prepared baking dish and sprinkle with remaining ½ cup of cheese.
Bake for 15-20 minutes, or until the quinoa mixture just starts to bubble and the cheese is melted.
Garnish with tomato, avocado, tortilla strips, sour cream, green onion, and cilantro. Serve immediately with lime wedges.
Hungry for more quick & easy meals? Check out my 30 Quick & Easy Dinner Recipes Roundup.

Also check out my Ice Cream Machine Bundle Giveaway.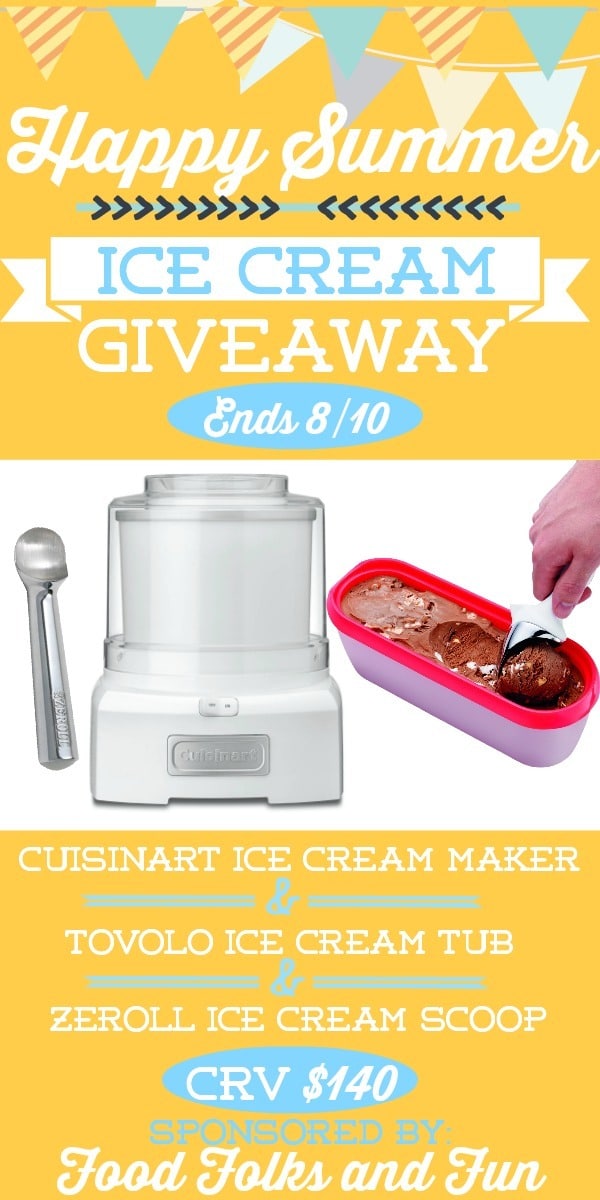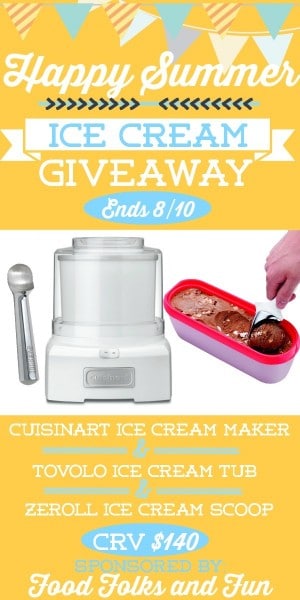 Until next time!