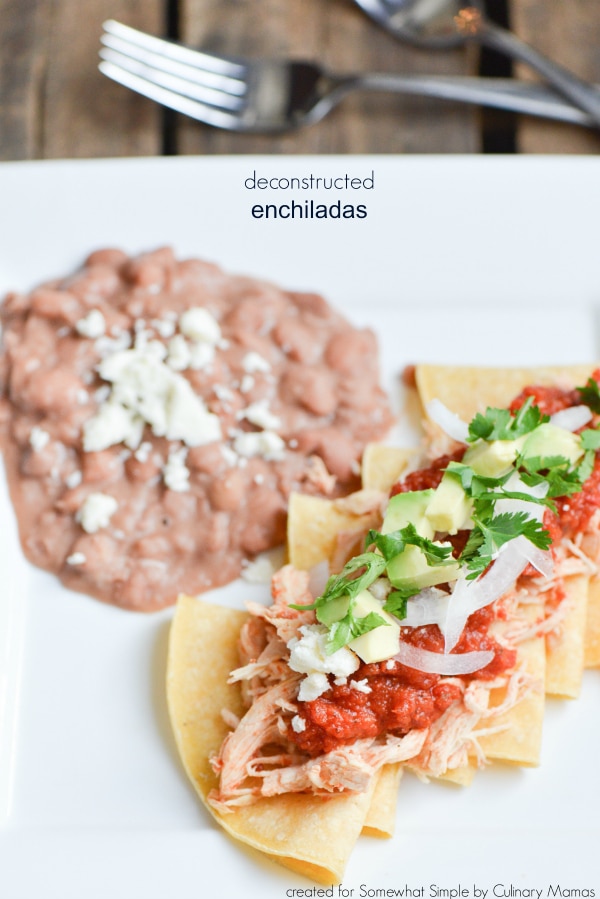 This photo makes me wonder why we don't all eat Mexican for Christmas Eve and Christmas dinner. The red and green combination is perfect. I love this recipe for two reasons. First, it tastes so light and healthy compared to the heavily sauced and cheesed enchiladas we are used to getting at restaurants. Second, the way that you soften the corn tortillas is brilliant and will help you when you are trying to make any other Mexican dishes with corn tortillas. This is an absolute favorite of our family and we swear that this red sauce is the best sauce that will ever be pureed in your blender.
Serves 4 adults
2 garlic cloves, peeled
1 jalapeño chile, stemmed and cut into quarters with seeds removed
one 28-ounce can fire roasted tomatoes in juice
1 1/2 tablespoons vegetable oil
12 corn tortillas
Toppings
1 1/2 cups shredded chicken (2 or so chicken breasts)
1/2 cup sour cream
1 tablespoon milk
1/2 medium white onion, sliced
1 cup Mexican queso fresco cheese
1/2 cup chopped cilantro
1 avocado sliced into bite-size pieces
Heat oven to 350º.  Start a blender or food processor running and drop in the garlic and jalapeño. Add the tomatoes with their juice and process until smooth.
Heat the oil in a medium saucepan over medium heat. Add the tomato mixture and cook, stirring almost constantly until the sauce thickens a bit, about seven minutes. Turn to low and continue to simmer for 10 more minutes.
While the sauce is simmering, prepare your toppings. Break up the cheese, slice your onion, and mix the sour cream with the milk in a small bowl to thin the sour cream a bit.
Get your tortillas ready. Spray a baking pan with cooking spray. Lay two tortillas in a stack and drizzle the top of the stacks with a few drops of vegetable oil. Spread the oil evenly over both tortillas with your hands. Place the tortillas in the oven and bake until the tortillas are pliable, about 3 minutes.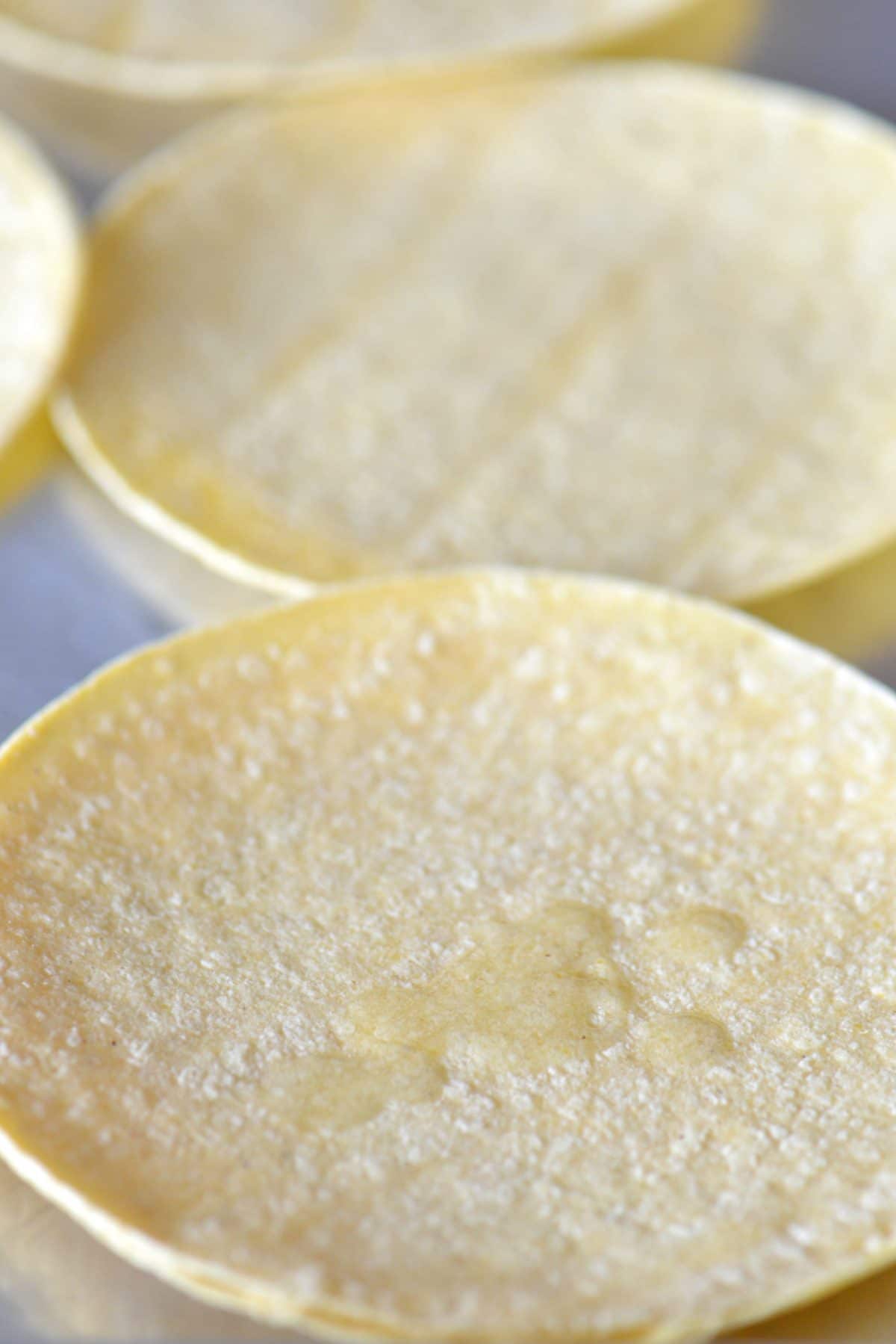 Now for the fun part: plating these gorgeous enchiladas. Fold the tortillas into quarters and lay three-four tortillas on an oven-safe plate. Cover in the sauce and then add the chicken and cheese. Return the plate to the oven until the cheese is melted. Remove the plate from the oven and top the enchiladas with cilantro, sour cream, avocado and white onion (this ingredient is KEY and it HAS to be white). Warn your dinner guests that the plate will be hot. Need some beans? Check out the best ones you can make here.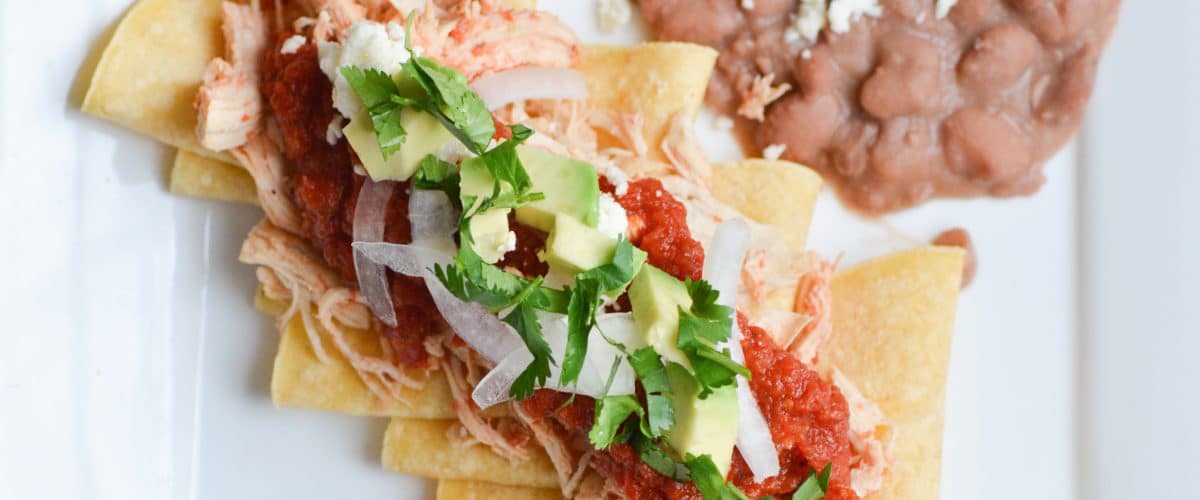 Recipe adapted from Rick Bayless, Everyday Mexican.