Chocolate Caramel Fondue is a decadent dessert the whole family will enjoy!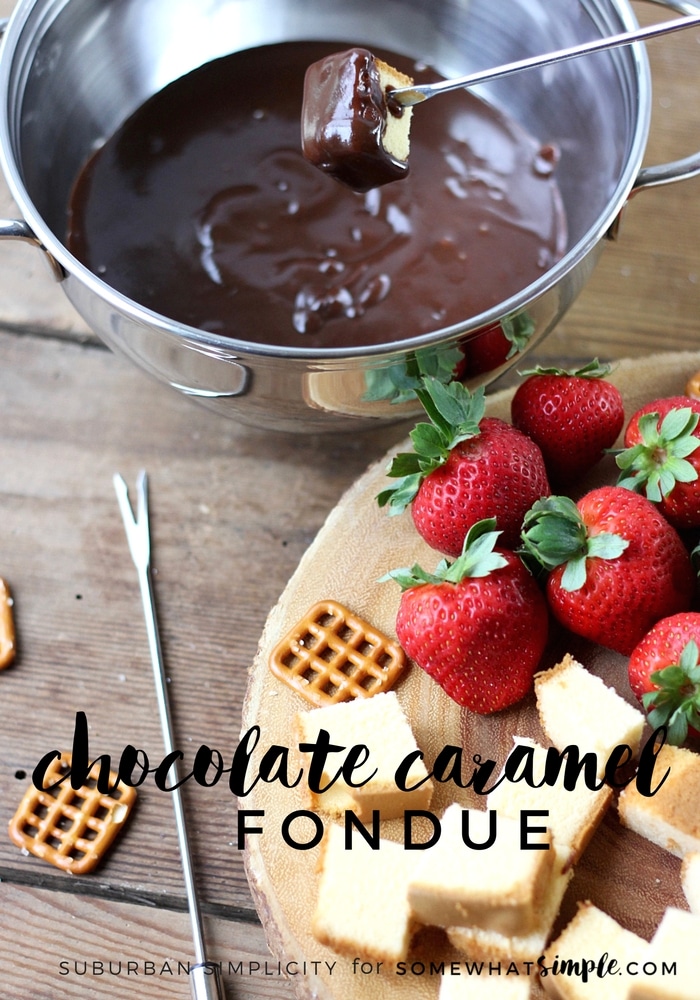 Want the secret to bringing the whole family together?  Fondue!! Spending time enjoying the communal pot of this rich easy-to-make melted dessert is what Chocolate Caramel Fondue is all about.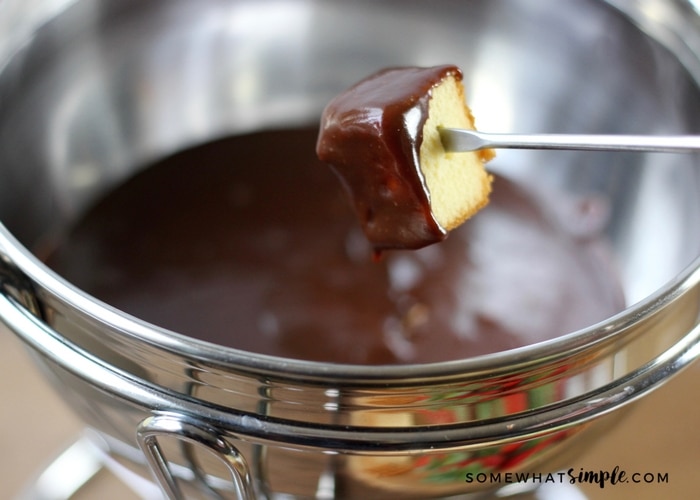 Every New Year's Eve, before we play games and watch the ball drop, our family enjoys the tradition of fondue night.  We start with some savory, cheesy recipes and then move on to the good stuff – dessert!  The kids love dipping and being able to serve themselves.  We have a blast and it warms my heart that the kids now ask for it on other special occasions.  Valentine's Day, anyone?
ANOTHER GREAT THING ABOUT FONDUE-
It's easy to keep the 3 ingredients for this rich fondue on hand in case company drops by and you need something easy to whip together. It's fun to serve in small cups, so guests can carry it on a dessert plate alongside whatever fruit, pretzels and other dippers they like.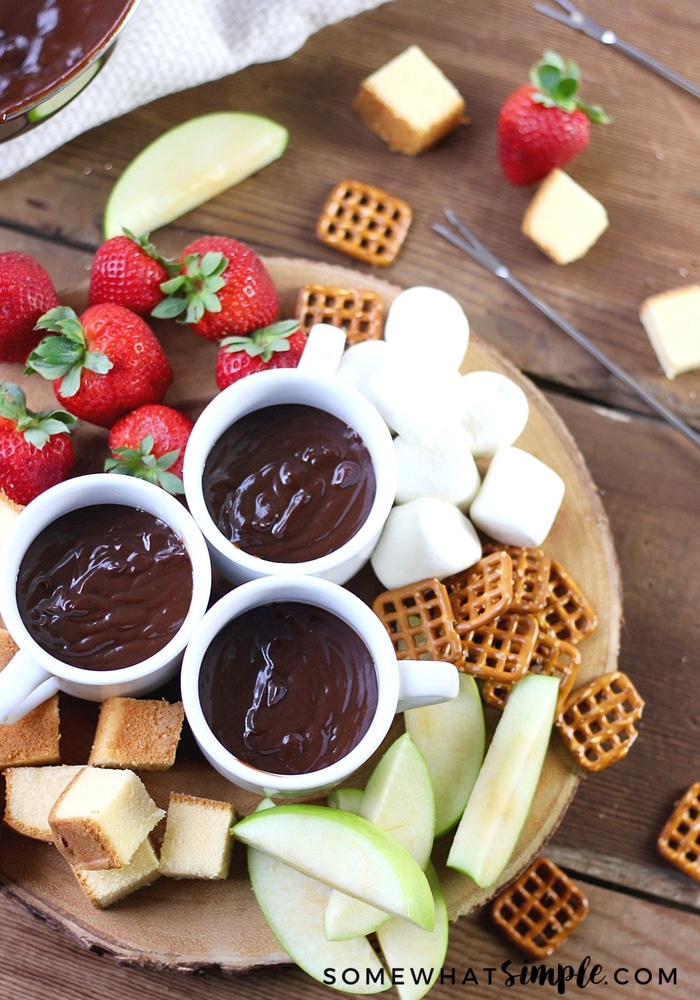 EASY CHOCOLATE CARAMEL FONDUE
INGREDIENTS:
3/4 cup semi-sweet chocolate chips
1 cup caramel sauce (salted caramel is my favorite)
5 oz. evaporated milk
INSTRUCTIONS:
In a small saucepan, combine milk, caramel sauce and chocolate; cook and stir over low heat until blended and heated through.

Transfer to a heated fondue pot; keep warm. Serve with fruit, poundcake and/or pretzels for dipping.  

Yield: approximately 2-1/2 cups.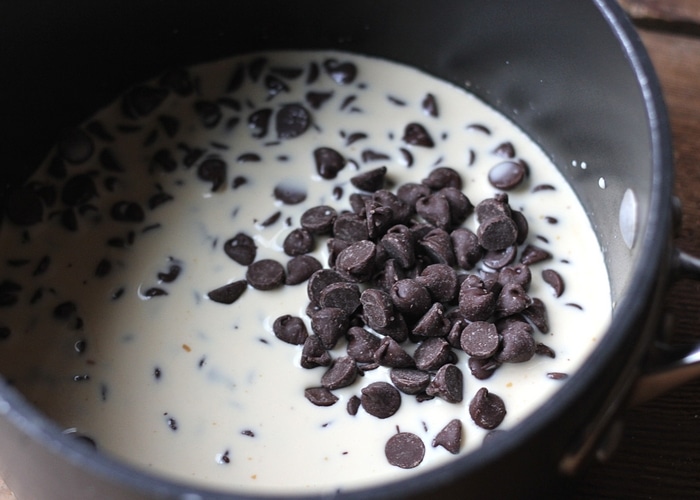 SERVING SUGGESTIONS-
You can serve your Chocolate Caramel Fondue in a fondue pot or in your crockpot set on low, especially if you have small kids.  Be sure to watch the heat on the fondue pot to avoid scorching the chocolate.
Dipping suggestions to please everyone in the family include pretzels, dried fruit, cookies, pineapple, cheesecake bites, cookie dough (the kind made without eggs), marshmallows and of course, my favorite, pound cake! 
This also makes a great classroom party idea.  Kids go crazy for it! Enjoy! 
…..
If you love chocolate, you may also like:
Peanut Butter Chocolate Bars | Saltine Toffee | Oreo Stuffed Chocolate Chip Cookies
. . . . .
ABOUT THE AUTHOR: Erin is a wife, mom of 4 and avid tea drinker, as well as founder and content creator of the lifestyle blog, Suburban Simplicity. She's on a mission to help create simplicity in moms' lives by sharing easy and tasty recipes, fun crafts, inspiring DIYs and helpful household tips!