These Fudgy Peppermint Parfaits are a tasty treat that can be ready for your holiday festivities in no time at all!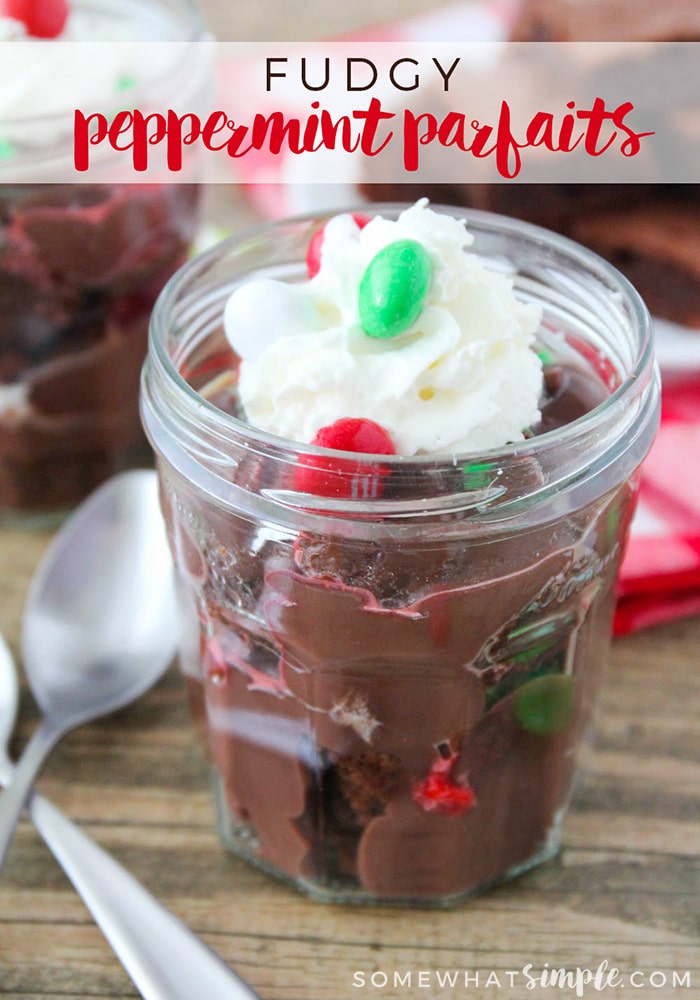 With all the holiday celebrations and the busy schedules we try to manage, I can definitely appreciate a sweet treat that requires little or no effort to prepare. (Are you with me on this?)
I brought all the ingredients of these fudgy peppermint parfaits it to my mother-in-law's house and I was able to prepare them super quick and in between all of the other holiday craziness. Everyone loved them, they taste amazing!! (I just love the flavor combinations of the chocolate, fudge and mint!)
Here is the simple recipe: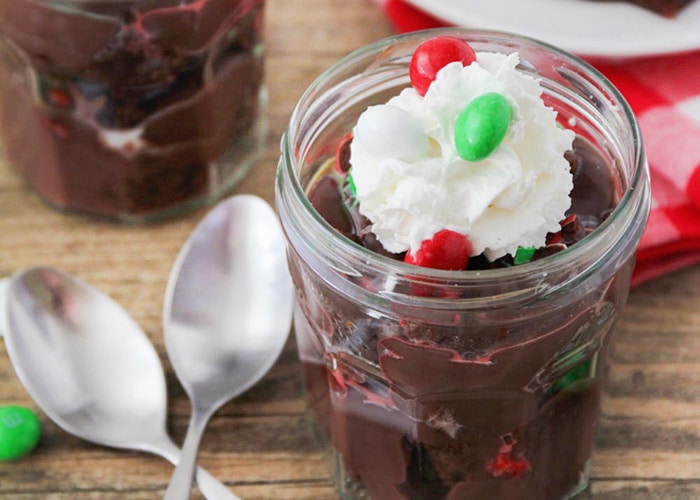 Fudgy Peppermint Parfaits
INGREDIENTS: 
chocolate fudge pudding, prepared according to package directions
brownie bites, homemade or store bought
mint M&Ms, coarsely chopped
YOU WILL ALSO NEED: 
glass goblets or small mason jars
DIRECTIONS:
Put one layer of brownies at the bottom of each glass. Add a few spoonfuls of chocolate pudding, then sprinkle with M&Ms.
Repeat the layering process 1-2 more times, or until your jars are full.
Serve and enjoy!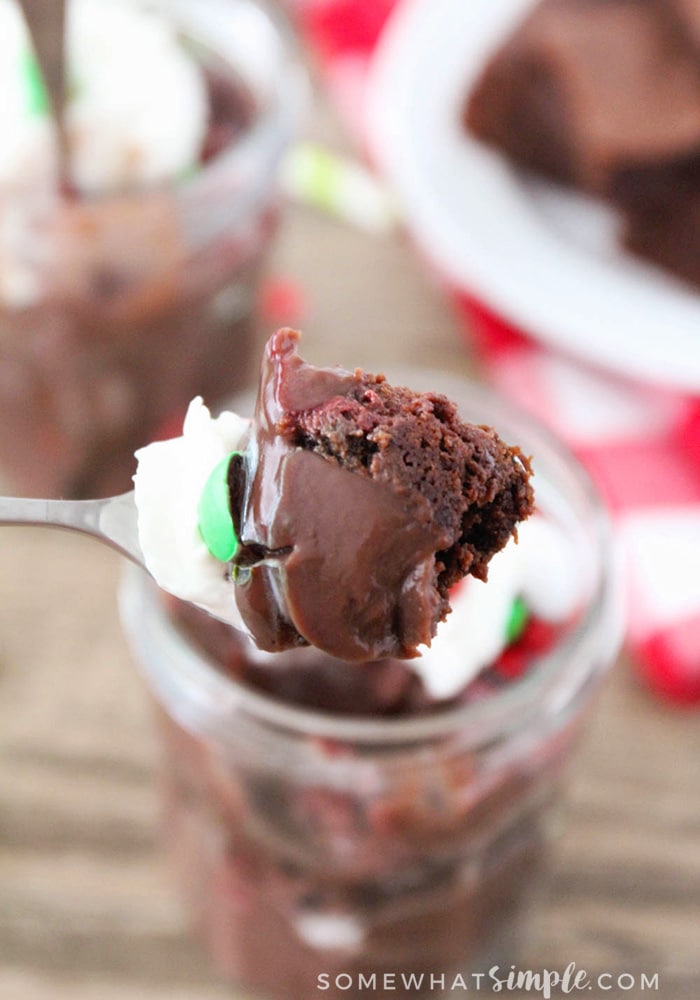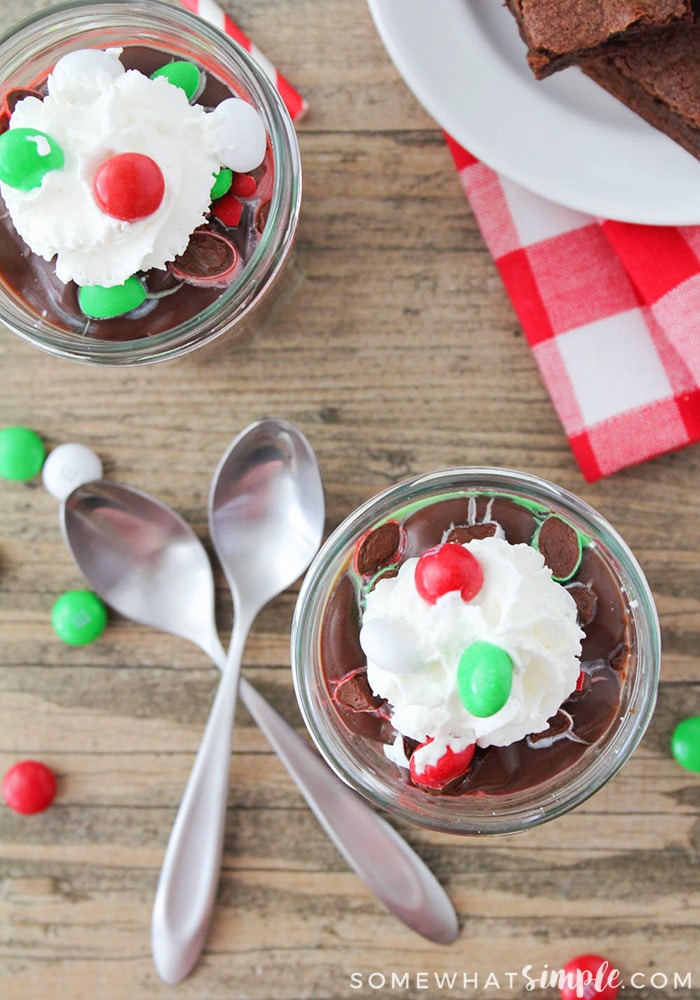 Wasn't that so easy?
If you are looking for some extra minty treats for the season, here are a few more recipes you might enjoy: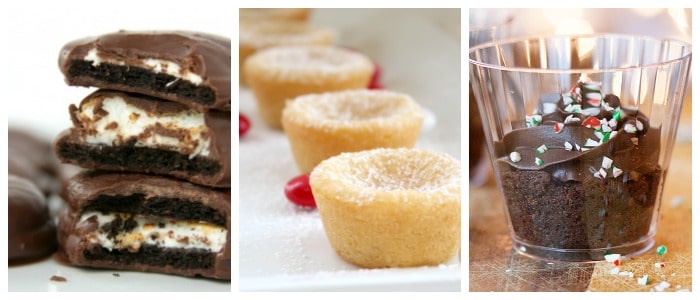 Thin Mint S'Mores || Peppermint Cookie Bites || Peppermint Brownie Cupcakes
Happy Holidays!
ABOUT THE AUTHOR: Anne is the creator of the site Circus Berry – a blog full of party inspiration, home decor ideas, food and drink recipes, crafts and more! Anne was a contributor on the Somewhat Simple Creative Team in 2013.
This post originally published on Somewhat Simple in December 2013.