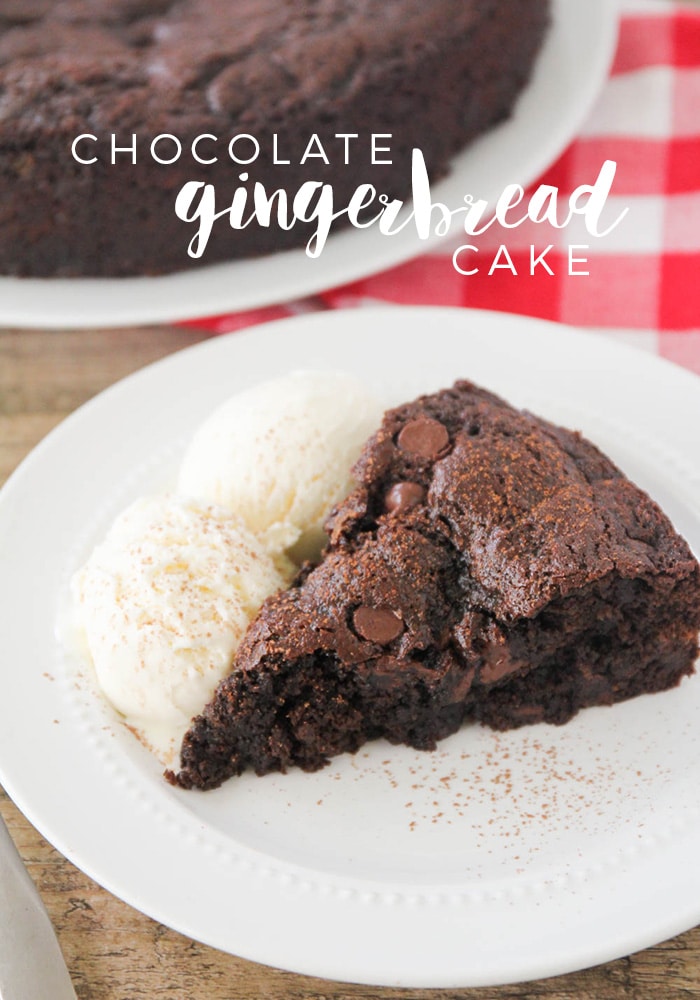 This chocolate gingerbread cake is rich and indulgent, with just a hint of spice. The perfect sweet treat for any holiday celebration!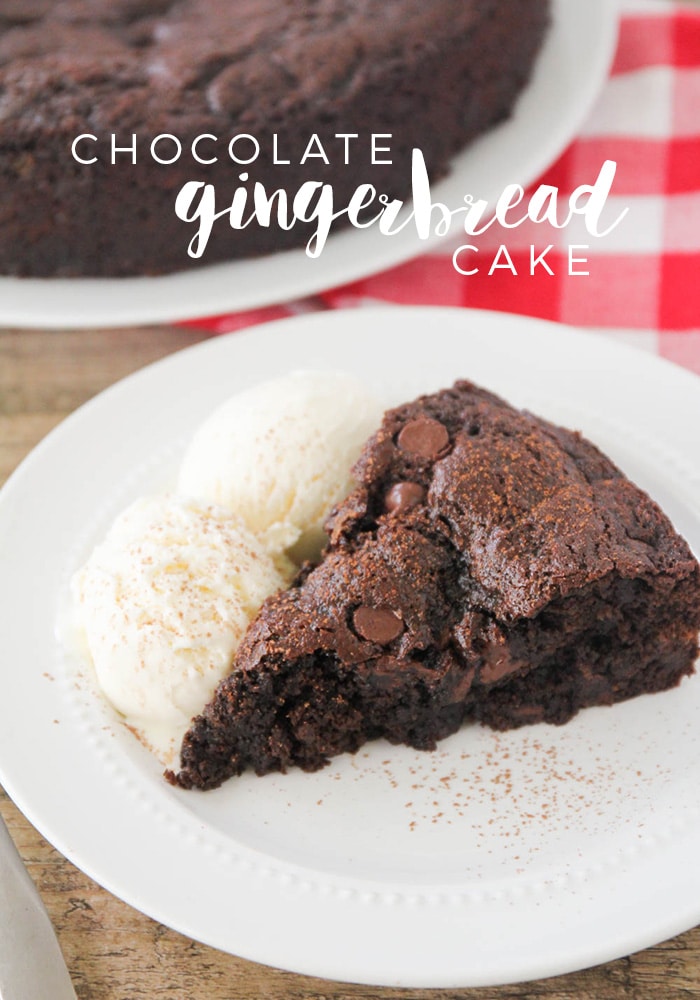 One of my favorite things about the holiday season is all the delicious baking I get to do! I love all the delicious holiday flavors like cinnamon, peppermint, eggnog, and gingerbread. This chocolate gingerbread cake is the perfect union of rich chocolate cake, and deliciously spiced gingerbread. It's simple and easy to make, and sure to be a showstopper at any holiday gathering!
I'm teaming up with Crisco®, as a Crisco Creator, to help inspire home cooks with new recipe ideas and cooking and baking tips using Crisco products. I used Crisco® All- Vegetable Shortening Sticks to make the cake, and I love that they make baked goods so light and tender. They're easy to bake with, since the sticks are marked by tablespoons and cups to make measuring simple. As many people know, Crisco® All-Vegetable Shortening makes a great pie crust, but it can also be used to create a variety of desserts and savory dishes. Crisco® shortening has zero grams of trans-fat per serving¹. I really like that this cake is made with ingredients I pretty much always have on hand, so it's easy to whip up whenever I need a delicious treat!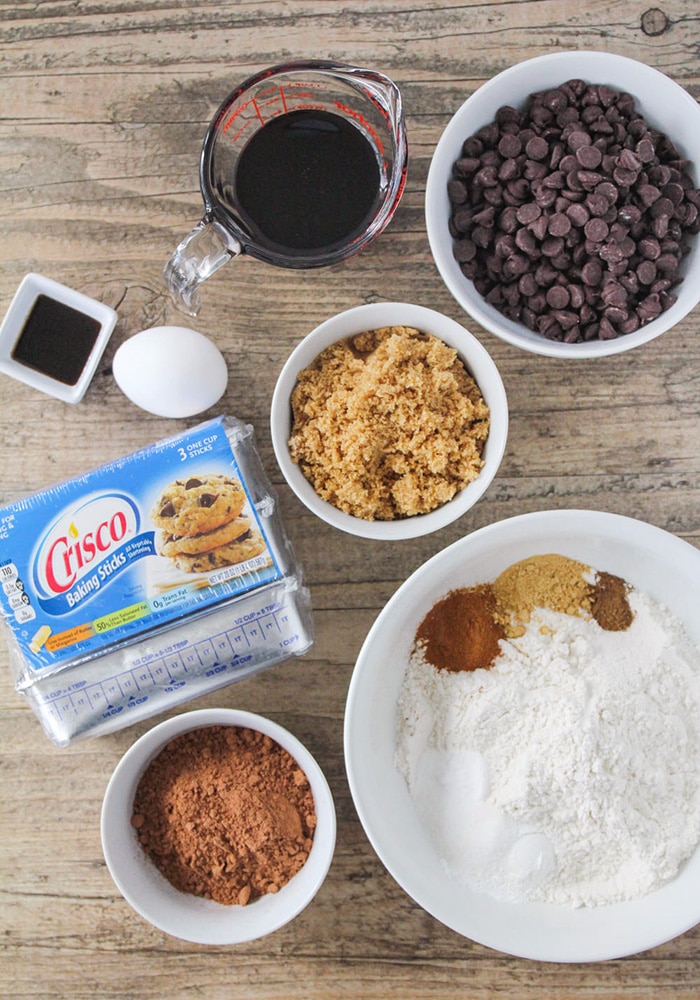 I added 1 1/2 cups of chocolate chips to the batter, and they made it even more indulgent, melty, and chocolatey. Definitely don't skimp on the chocolate chips!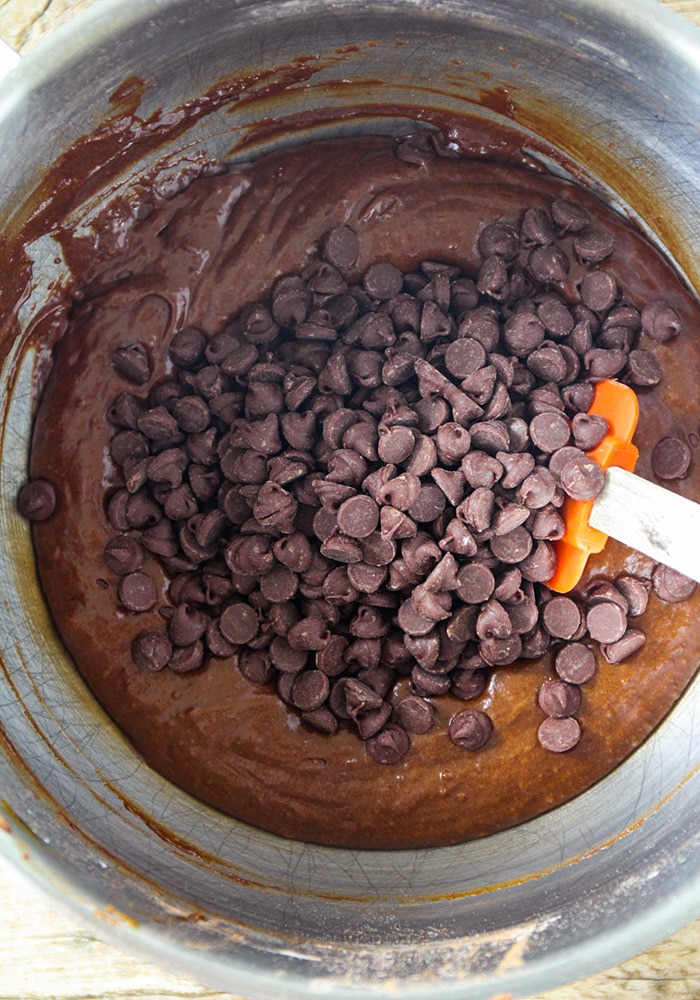 I like to bake the cake in a springform pan, for easy removal, but it works great in a regular cake pan as well. The outside of the cake gets just slightly crisp, while the inside is tender and rich and fudgy.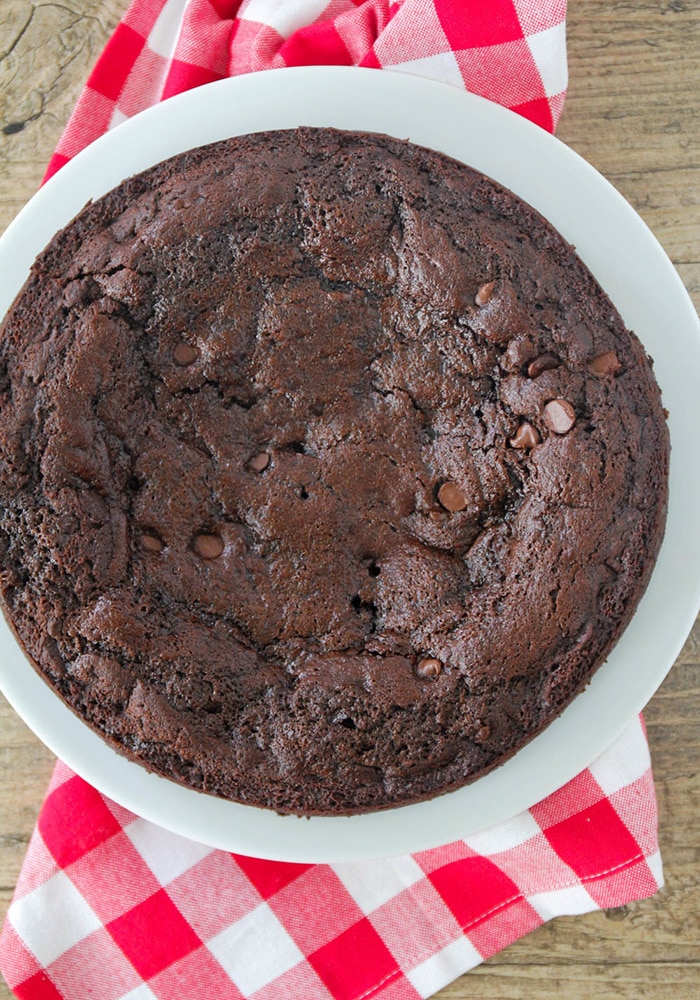 I think it's best served warm, with a little ice cream on the side. I also like to sprinkle it with a little extra cocoa powder, just to make it festive and pretty. This gorgeous chocolate gingerbread cake is always a favorite at parties or family gatherings, and I love that it's easy to make, but impressively delicious too!
Go to Crisco.com to find baking tips and inspiration for your next cooking and baking adventure! You can also search #CriscoCreators on social media to see what my fellow Crisco Creators have been whipping up!
We know holiday baking can be a bit tricky for some but the Crisco Pie & Baking Hotline is a great one-stop resource for all your baking needs. Give 1-877-367-7488 for real-time expert tips and advice on all your baking needs.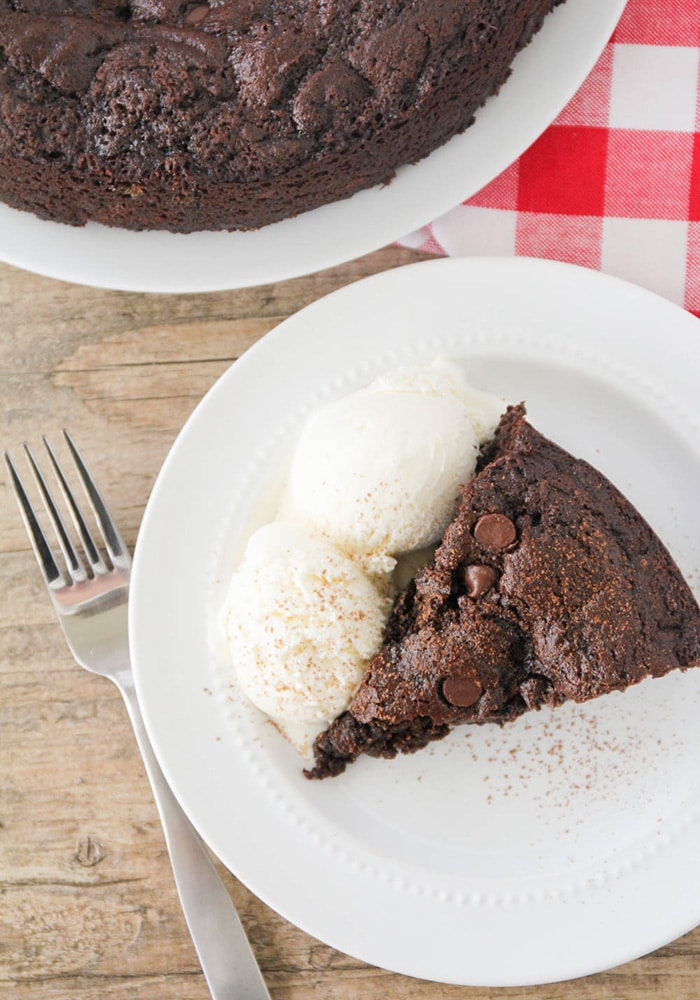 Chocolate Gingerbread Cake
INGREDIENTS:
1 1/4 cups Pillsburry BEST All Purpose Flour
1/2 cup cocoa powder
1 teaspoon baking powder
3/4 teaspoon baking soda
1/2 teaspoon salt
1 teaspoon ground ginger
1 teaspoon cinnamon
1/4 teaspoon nutmeg
8 tablespoons (1/2 stick) Crisco® All Vegtable Shortening Sticks
2/3 cup brown sugar
1/2 cup molasses
1 egg
1/2 teaspoon vanilla
2/3 cup boiling water
1 1/2 cups semisweet chocolate chips
DIRECTIONS:
PREHEAT the oven to 325. Grease a 9 inch springform pan or cake pan.
WHISK together the flour, cocoa powder, baking powder, baking soda, salt, ginger, cinnamon, and nutmeg in a medium sized bowl and set aside.
BEAT together the shortening and brown sugar until light and fluffy in a large bowl or the bolw of a standard mixer.
ADD the molasses, egg, and vanilla, and mix until smooth. Add the dry ingredients in three additions, alternating with the boiling water. Gently fold in the chocolate chips.
POUR the batter into the prepared pan and bake 40-50 minutes, or until a toothpick inserted into the center of the cake comes out clean.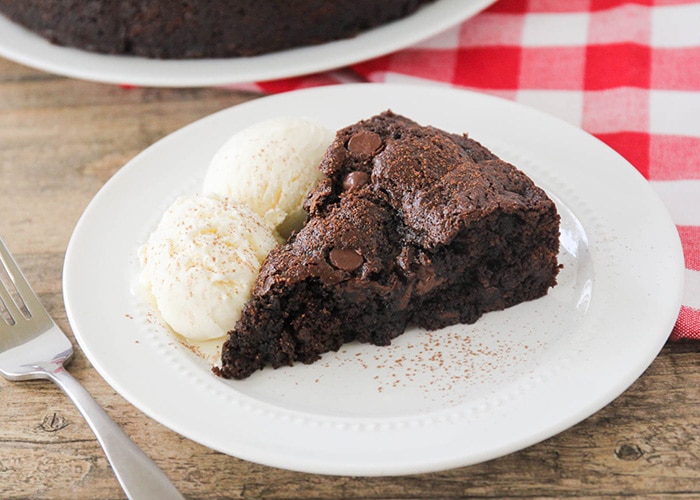 ¹See nutrition information for fat and saturated fat content.
As a participant of a Crisco Ambassador Program, I've received compensation for my time and product samples for review purposes. Opinions are my own.