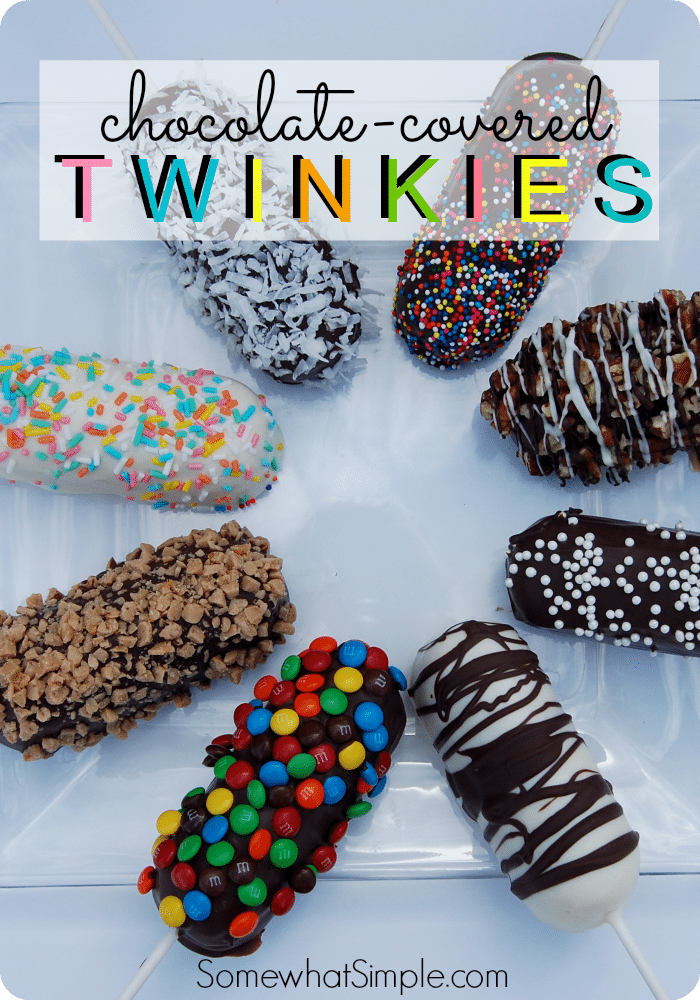 There's only one thing that makes Twinkies taste even better than they are and that's to put them on a stick and dip them in chocolate. These chocolate covered Twinkies are covered in your favorite toppings and make for a perfect treat!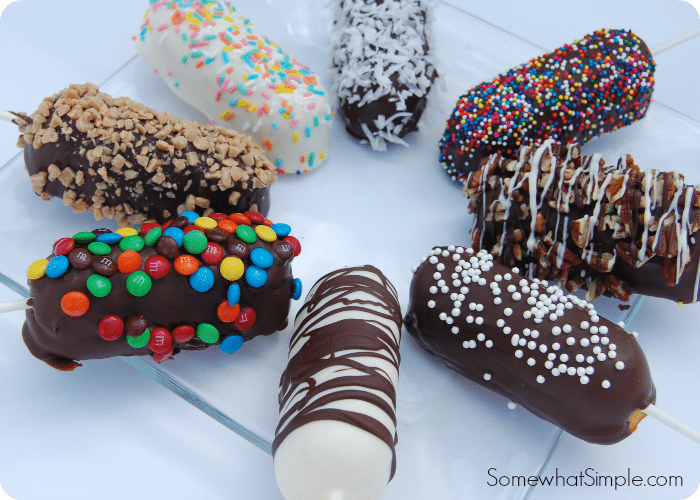 Chocolate Dipped Twinkies
I might hurt someone's feelings with the following statement, but here it goes: I am not a huge fan of Twinkies. (gasp!) I'm not sure what it is, especially since I have such a sweet tooth! BUT, I recently decided to dress them up a bit and I finally realized what all the Twinkies hype was about- I couldn't keep my hands off of these things!
Even my husband, who has been staying away from sweets for a while, couldn't resist! These Gourmet Chocolate Covered Twinkies are amazing!! Cover them in your favorite topping and you'll have a treat that you can get enough of. My favorite was the coconut-covered one, my husband loved the one with toffee bits, and my kids… well, they loved them all!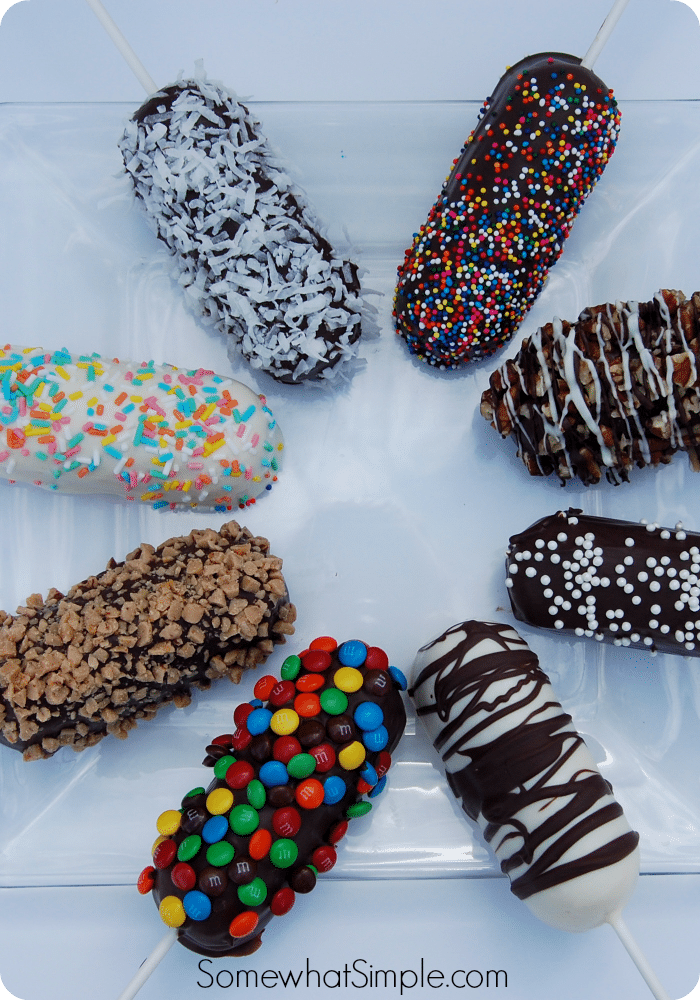 How To Make Chocolate Covered Twinkies On A Stick
INGREDIENTS:
10 Twinkies
12 oz. Candy-Making Milk or Dark Chocolate (I used Ghirardelli's® Dark and White Melting Wafers.)
4 oz. Candy-Making White Chocolate
Various Toppings:

sprinkles
pecans
toffee bits
coconut
M&M's

10 Lollipop Sticks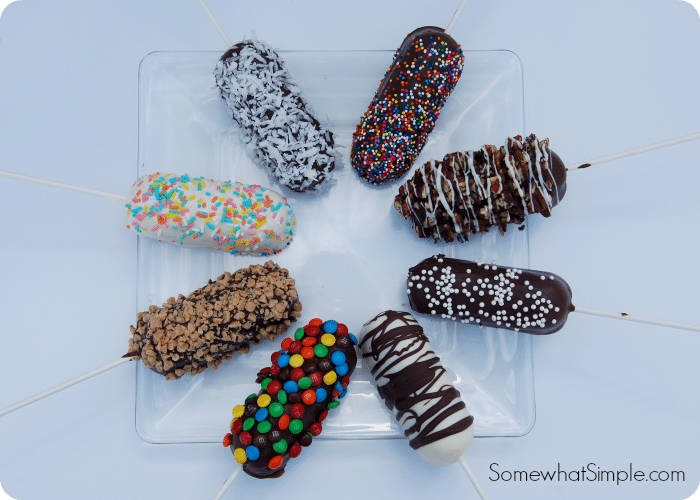 DIRECTIONS:
Remove Twinkies from wrappers and insert lollipop stick into one end. Place on a cookie sheet lined with wax paper. Place in freezer for at least 3 hours. You want each Twinkie completely frozen so the weight of the chocolate doesn't pull them off of the sticks.
Melt chocolates according to directions on their packages until they are completely melted and smooth.
Remove Twinkies from the freezer, and one at a time, coat them in the melted chocolate. I found it easiest to hold the Twinkies over the bowl of melted chocolate and use a spoon to drizzle and coat them, rather than submerge them completely into the melted chocolate. Let any excess chocolate drip off and lay back down onto wax paper.
Add desired toppings and let sit until chocolate hardens..
… and that is it!
More Fun Twinkie Ideas
If you loved these chocolate covered Twinkies, you'll love these other fun Twinkie ideas.