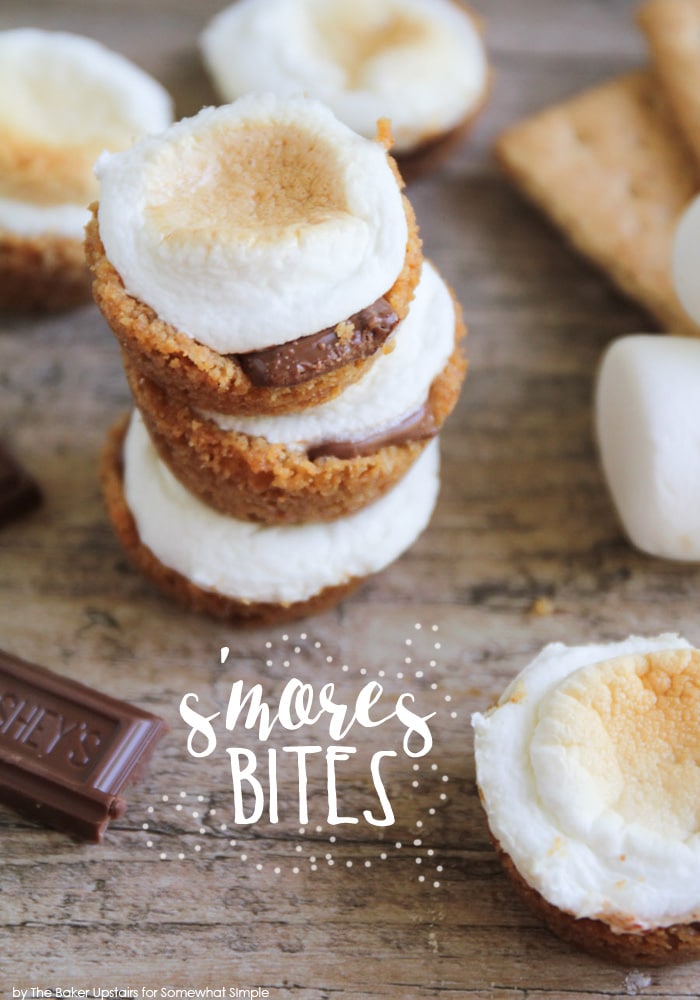 I make a lot of desserts, but I'd have to say that s'mores desserts are always some of my very favorite to make. I just can't get enough of the combination of flavors, with the sweet and gooey toasted marshmallows, the crumbly graham crackers, and the rich and melty chocolate. These s'mores bites are the perfect bite-sized treat! They're so easy to make, with only five ingredients, and made right in the oven. They're the perfect way to enjoy that delicious s'mores flavor all year round, no campfire required.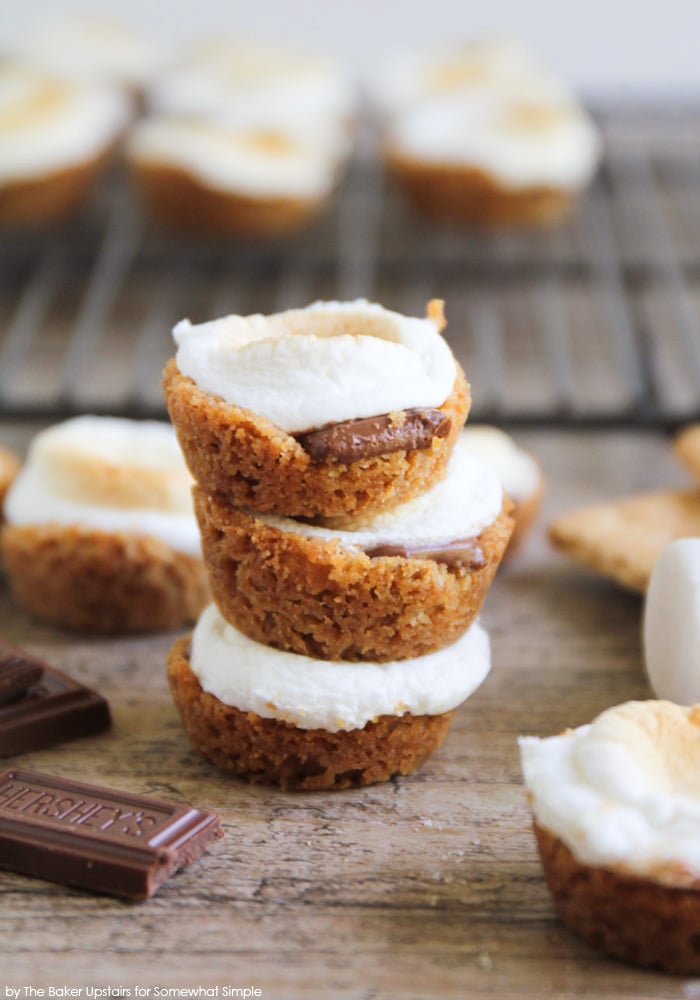 I should warn you, these are completely addicting! The recipe makes 24 s'mores bites, and my little family managed to polish all of them off within one afternoon. They're just that delicious!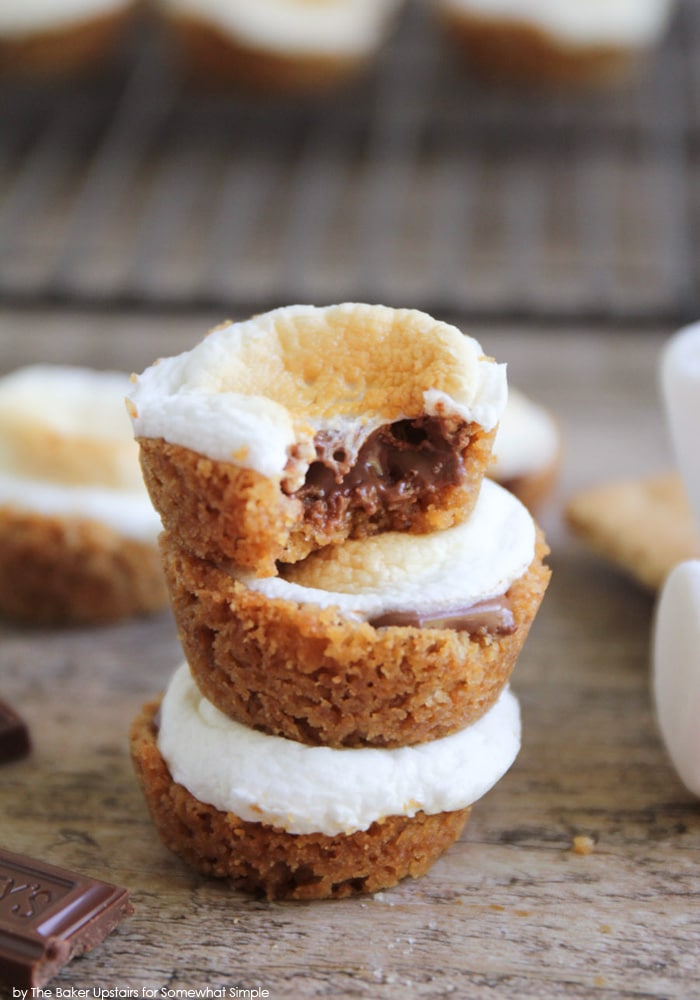 S'mores Bites
INGREDIENTS:
7 graham crackers
6 tablespoons butter
1/4 cup powdered sugar
2 (1.55 ounce) Hershey bars, broken into squares
12 marshmallows, cut in half
DIRECTIONS:
Preheat the oven to 350. Crush the graham crackers finely using a food processor or a ziplock bag and a rolling pin. In a small bowl, mix together the graham crackers, butter, and powdered sugar. Scoop about one teaspoon of the graham cracker mixture into 24 wells of a mini muffin tin and use your fingers to press the crumbs down.
Bake 4 minutes, then remove from the oven. Add a piece of chocolate to each well of the muffin tin and top with half a marshmallow. Return to the oven and cook an additional 2 minutes, or until the marshmallows have softened.
To toast the marshmallows, turn on the broiler for 1-2 minutes, watching the marshmallows closely to prevent burning. Remove from the oven and let cool slightly before serving.
recipe via The First Year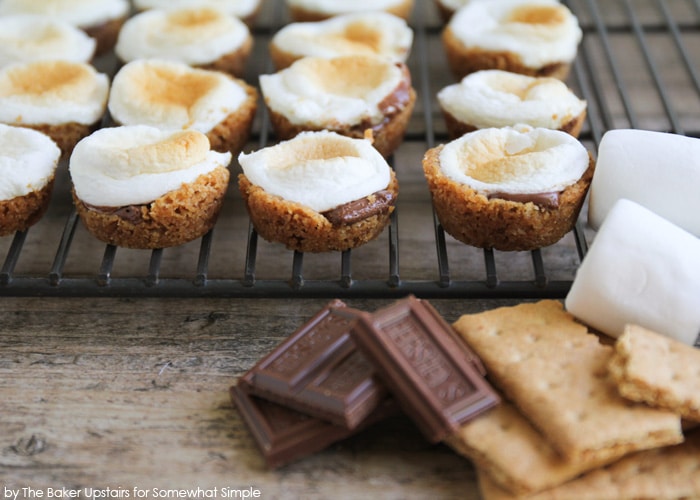 Hack Your Routine!
FREE E-COURSE
5 Time-Saving Tips for Crazy Busy Moms