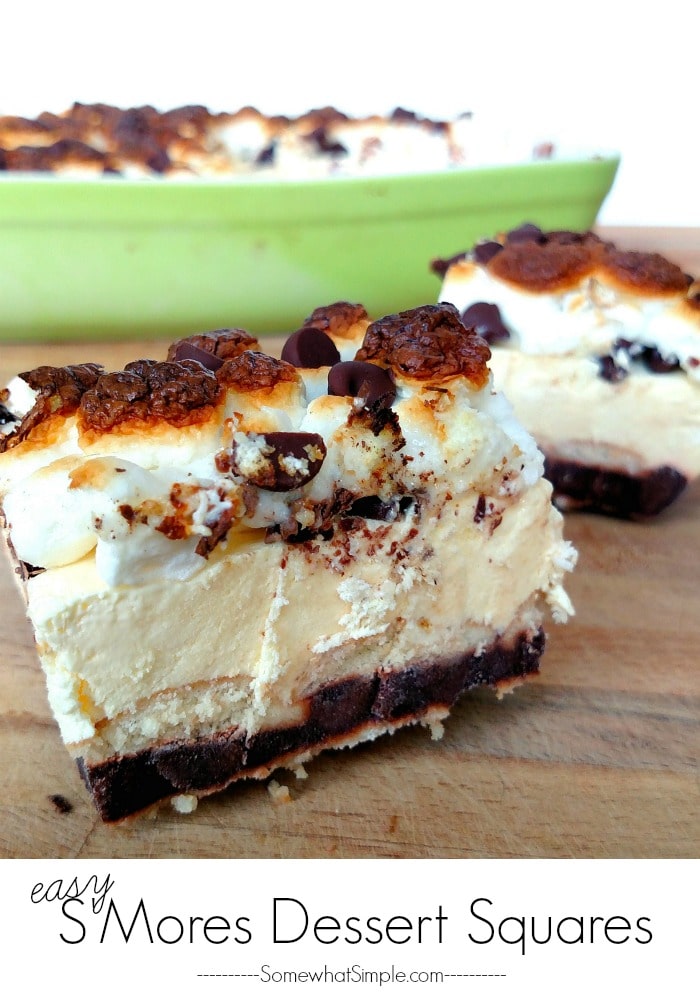 Stop what you are doing right now and grab the ingredients needed to make these S'Mores Dessert Squares. My sister in law made this for our family 4th of July party and everyone wanted the recipe- it is super yummy! I've added this to my recipe box, and you should too! Trust me, your taste buds will thank you!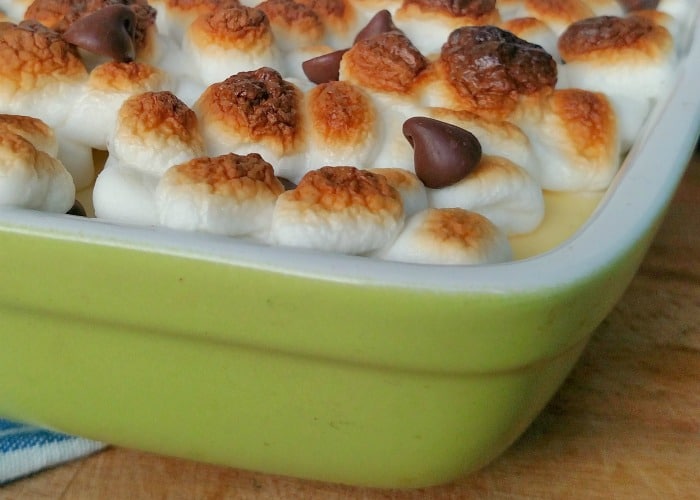 S'Mores Dessert Squares
Makes 24 dessert squares
INGREDIENTS:
64 NILLA Wafers, divided
5 tbsp. butter, melted
3 tbsp. suga
3-1/4 cups cold milk, divided
1 pkg. (4-serving size) chocolate instant pudding
2 pkg. (4-serving size each) white chocolate flavor instant pudding
1-1/2 cups frozen whipped topping, such as Cool Whip, thawed
1-1/2 cups mini marshmallows
1/2 square Bakers semi-sweet chocolate, grated
DIRECTIONS:
Preheat oven to 350°F.
Finely crush 40 of the wafers; place in medium bowl.
Add butter and sugar; mix until well blended.
Press firmly onto bottom of 13×9-inch baking pan.
Bake 8 min. or until lightly browned; set aside.
Pour 1-1/4 cups of the milk into medium bowl. Add dry chocolate pudding mix. Beat with wire whisk 2 min. or until well blended.
Spread chocolate pudding mixture over the crust.
Top with remaining 24 wafers.
Pour remaining 2 cups milk into large bowl. Add dry white chocolate pudding mixes. Beat with wire whisk 2 min. or until well blended. Gently stir in whipped topping.
Spread over wafer layer in pan. Refrigerate at least 3 hours or until set.
Preheat broiler just before serving. Top dessert evenly with marshmallows. Broil 1 min. or until marshmallows are puffed and lightly browned.
Sprinkle with shaved chocolate, cut into squares and serve immediately.
ENJOY!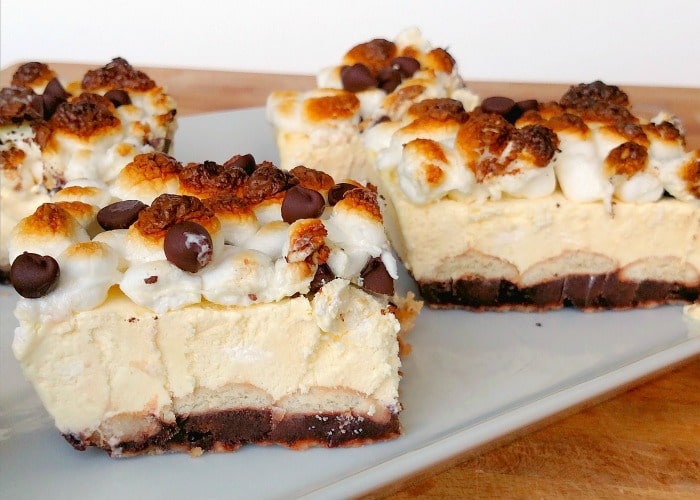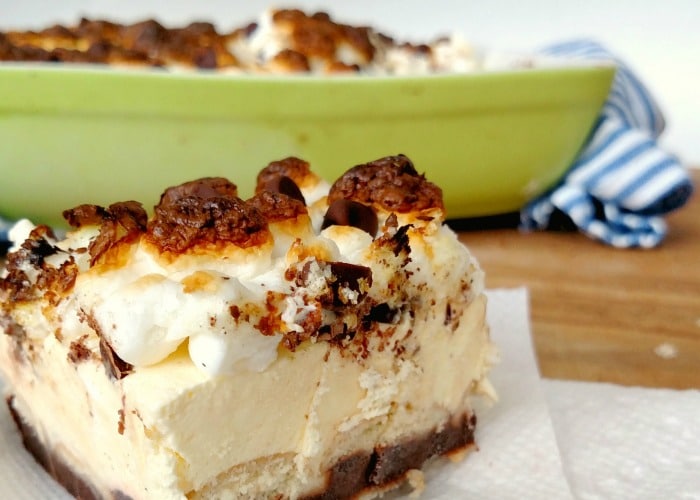 This post originally published in August 2009