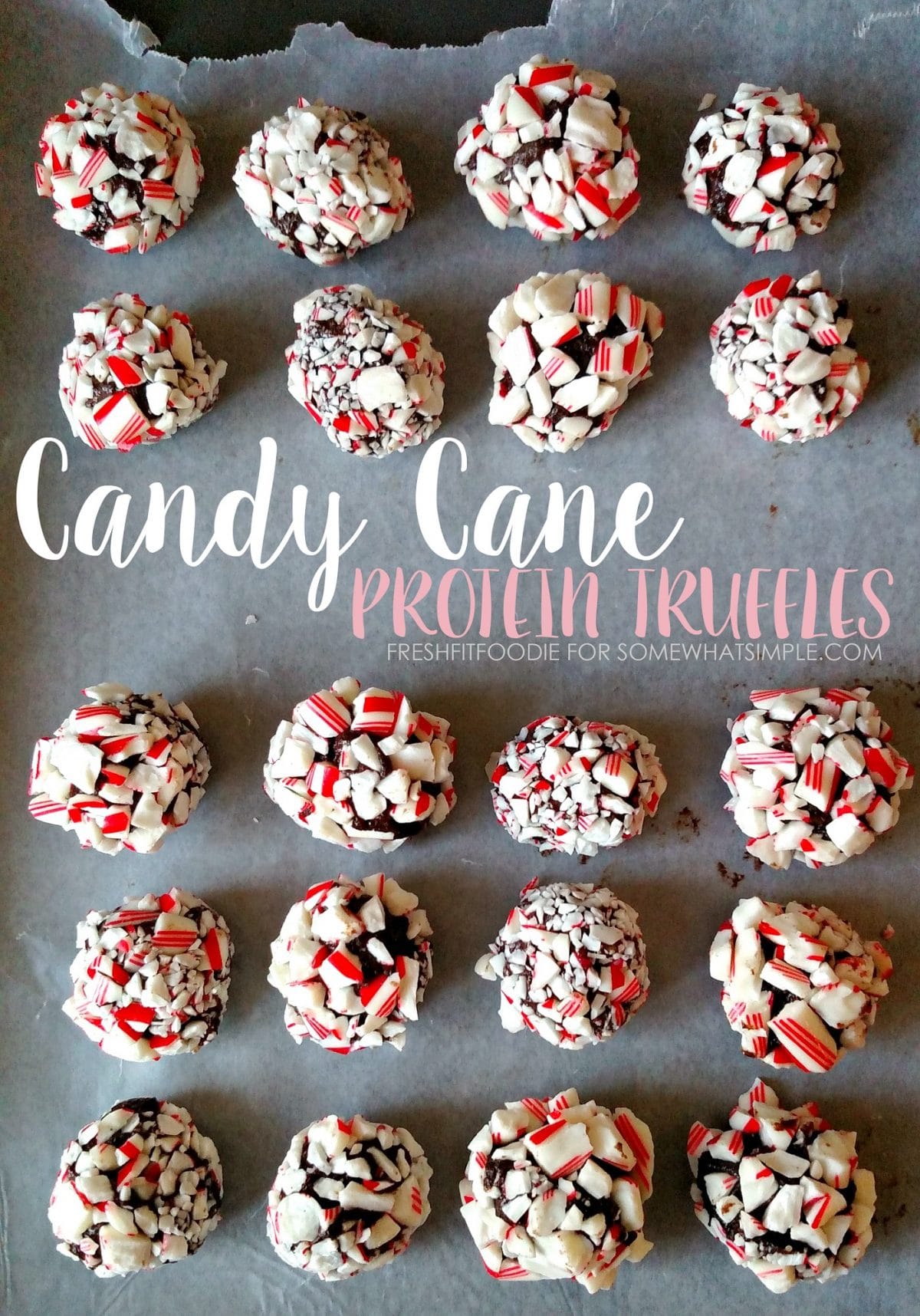 For most of us, December might as well be renamed Dessert-ber. With the holiday parties, caroling parties, potluck parties all filled with well stocked dessert tables, cookies and brownies and pies are just about everywhere. However, for those of use with allergies, the holidays are just a bit more stressful. So this year I wanted to share one of the absolute best December (Dessert-ber) recipes that just happens to be super allergy friendly too- Candy Cane Protein Truffles.
Whether you have food allergies, your kids have allergies, or you want to help make a friend's holiday a whole lot merrier, this recipe is not only to-die-for delicious, but it is also customizable, free of most common allergies, easy to make, and surprisingly good for you (as far as desserts go!) too!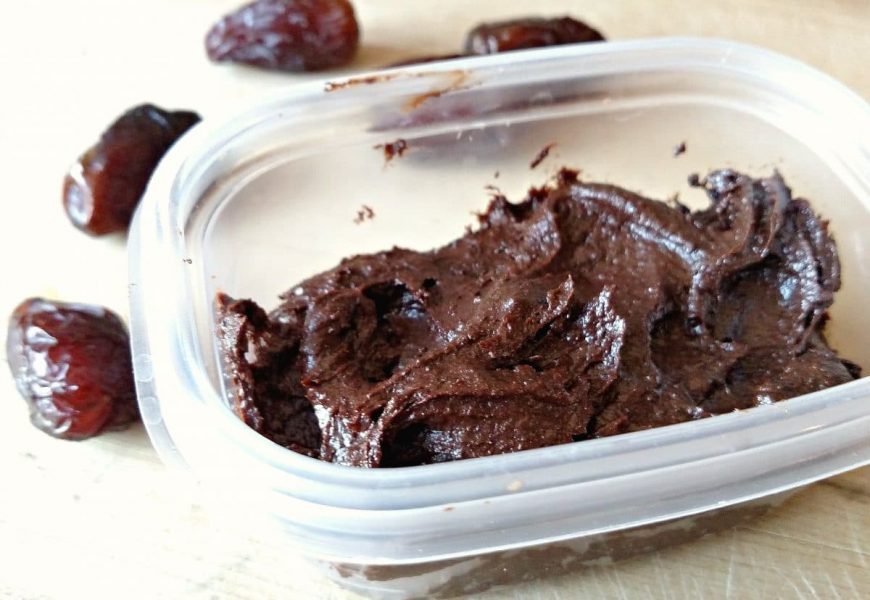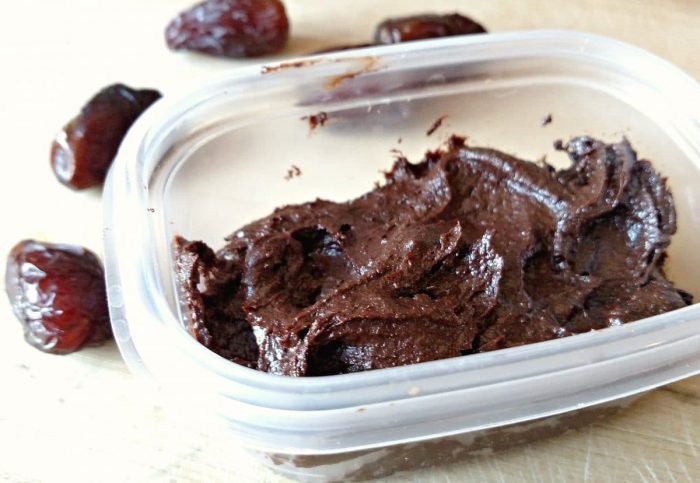 Amazon affiliate links are included for your shopping convenience. 
The base of these Candy Cane Protein Truffles is my tried and tested chocolate truffle base. It combines both cocoa powder and just enough melted chips to be perfectly rich and chocolaty. If dairy isn't a concern go ahead and use milk chocolate but if it is use your favorite non-dairy brand (I like Enjoy Life).
I also add protein powder both to give these a little extra health boost AND for texture. I highly recommend using vanilla not chocolate because they often have an artificial chocolate taste. Use whatever protein powder you like and that meets your allergen needs, if dairy isn't a concern use a Whey based powder (I like Tera's Whey). If dairy is a concern there are soy or pea based powders out there. Whatever powder you use, just make sure it's one you know you like.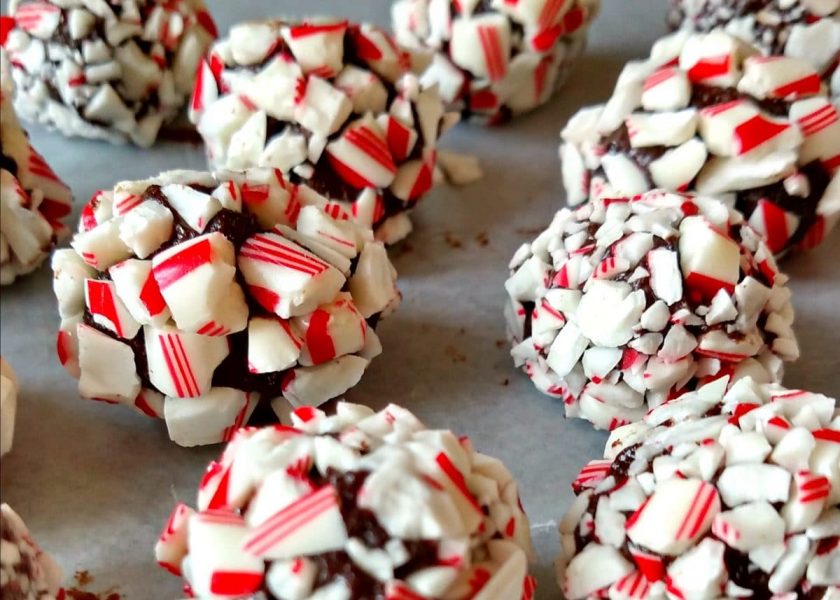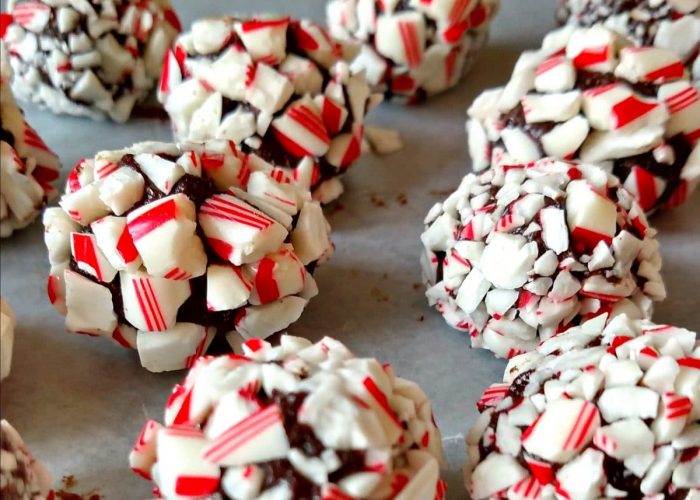 Candy Cane Protein Truffles
As written, this is GLUTEN FREE, DAIRY FREE, EGG FREE, and NUT FREE.
INGREDIENTS
10 pitted medjool dates (soft, not dried)
1/4 cup cocoa powder
2 scoops vanilla protein powder (see above paragraph)
2 Tbsp chocolate chips (milk chocolate or non dairy such as Enjoy Life)
1 tsp pure vanilla
2 Tbsp water
tiny sprinkle salt (no more than 1/8 tsp)
Candy Canes
DIRECTIONS
Place dates, cocoa, protein powder, vanilla, salt, & water in your best food processor or blender. Pulse for 1-2 minutes until the mixture is smooth (your machine might need more water but try to use as little as possible for rich, creamy truffles)
Melt chocolate chips in the microwave, use a rubber spatula to scoop into blender and pulse again to incorporate it.
Refrigerate mixture at least 15 minutes (use spatula to scrape out as much as you can!), in the mean time crush the candy canes or assemble any other toppings you like! Place toppings in shallow dishes.
Scoop chilled mixture one heaping teaspoons at a time into the candy canes, shake to cover then roll in the palm of your hand. This will both shape it into a nice ball and help the candy canes stick well. (Try to only get the sticky mixture on a few fingers so you have clean fingers to work with the candy canes. Having a helper or two in the kitchen is super helpful here!)
Keep refrigerated until you're ready to enjoy!
Makes about 21 truffles.