Here is a super simple St. Patrick's Day drink that your kids are going to LOVE- Shamrock Floats!!!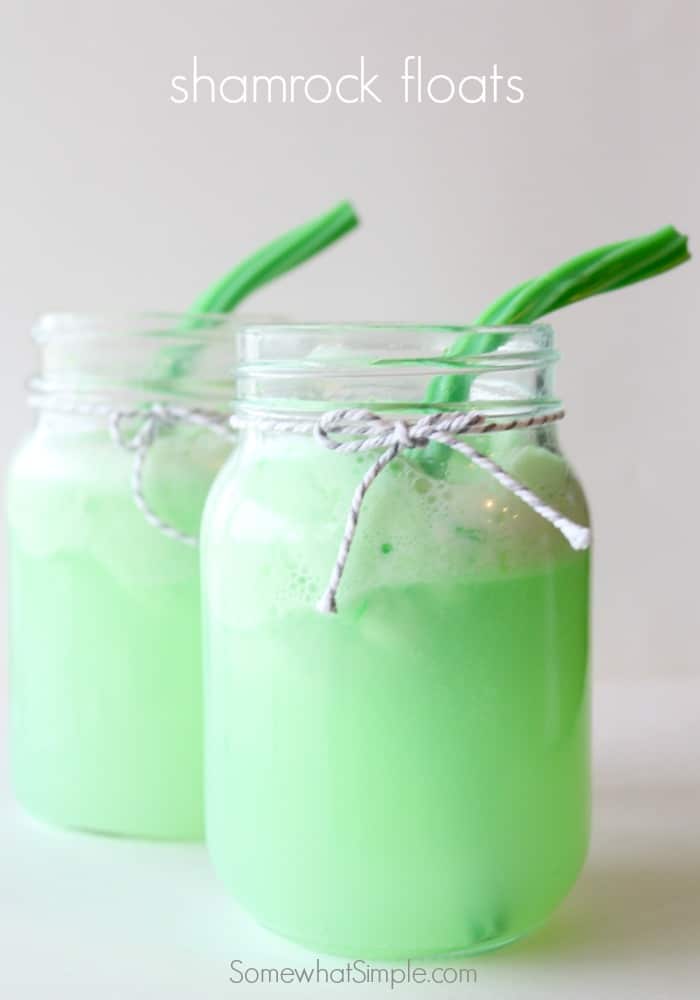 We took our popular Cupid Floats and made them GREEN! And just like the classic Root Beer Float, this drink is made with soda and ice cream (sherbet, actually) and the result is a creamy, fizzy, FUN thirst quencher! Here is how to put them together:
Shamrock Floats
Ingredients:
Lime Sherbet
Lemon-Lime Soda
Green licorice straws*
* HERE is an Amazon affiliate link to the Rainbow Twists licorice we used, but they can also be purchased at WalMart or your local grocery store. Rainbow Twists have a variety of colors, so even though we only used the green licorice, a variety of rainbow colors would be fun for large groups and could still fit the St. Patrick's Day theme.
Directions:
Add a scoop or two of lime sherbet to a drinking cup or mug.
Fill the cup with Lemon-Lime Soda.
Add 1 strand of green licorice to use as a straw.
Drink and enjoy!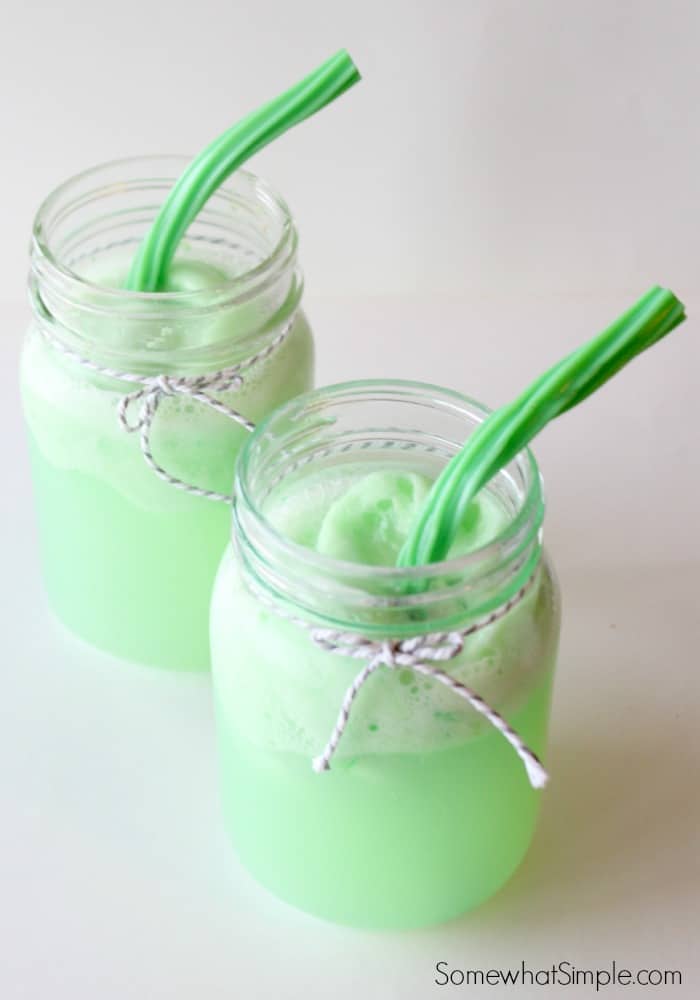 This reminds me of certain punch drinks that are served at church functions and wedding receptions.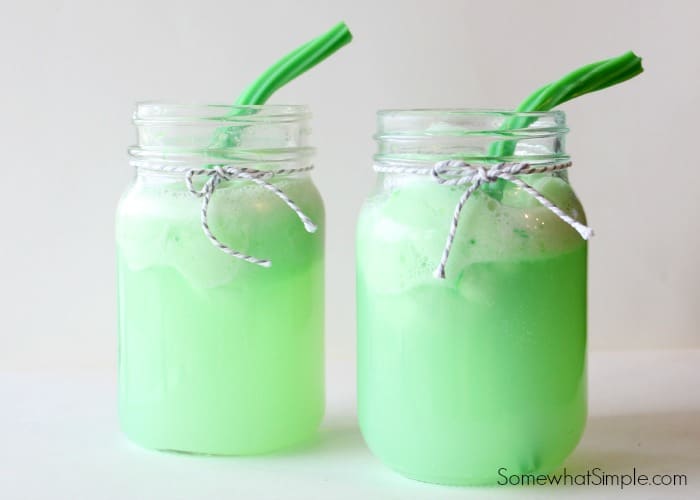 These would be perfect drinks for your St. Patrick's Day festivities!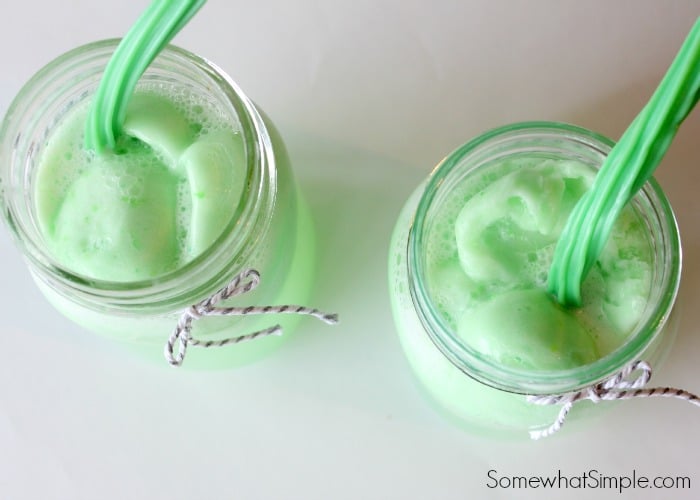 What do you think?
DRINK UP, MY FRIENDS!
This post originally published in March 2015.
There are so many more LUCKY projects to be shared! Why not check out these other green ideas: