Here is a fun St. Patrick's Day Parfait Recipe your kids will surely LOVE!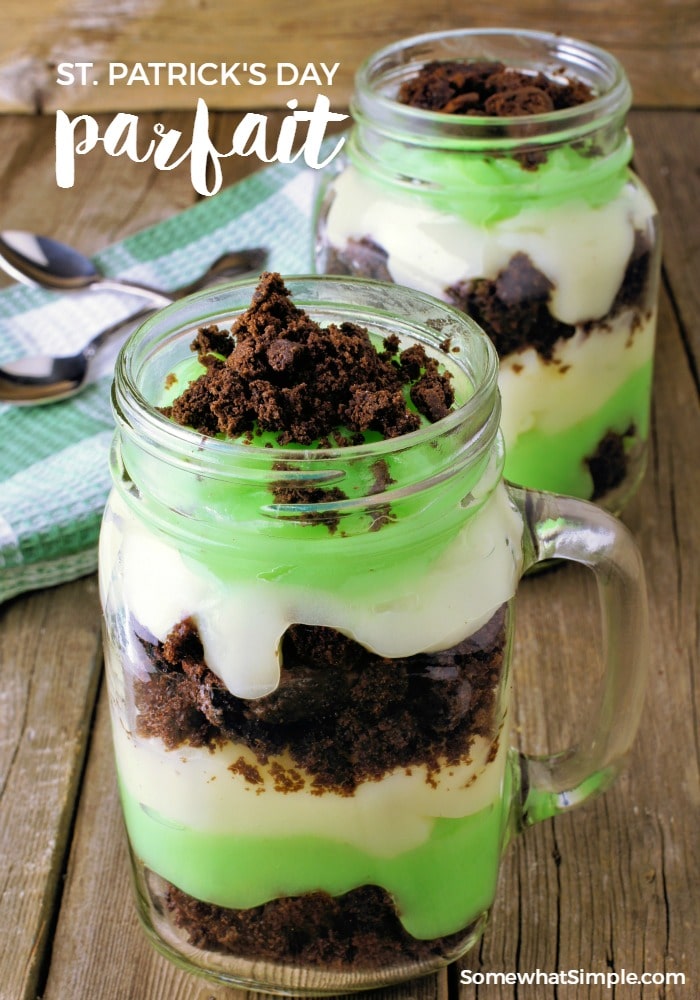 If you've read Fancy Nancy, then you know that parfaits are very fancy! Last month my daughters and I got a little fancy when we made yummy Valentine's Day Parfaits. They were not only delicious, they made for a super fun afternoon. It was my daughter's suggestion to make an Irish version – and I am good with any excuse for a parfait! Kid-made and kid-inspired parfaits are a hit in our house, and this delicious variation might be my very favorite! Here is the "Irish version" that we came up with: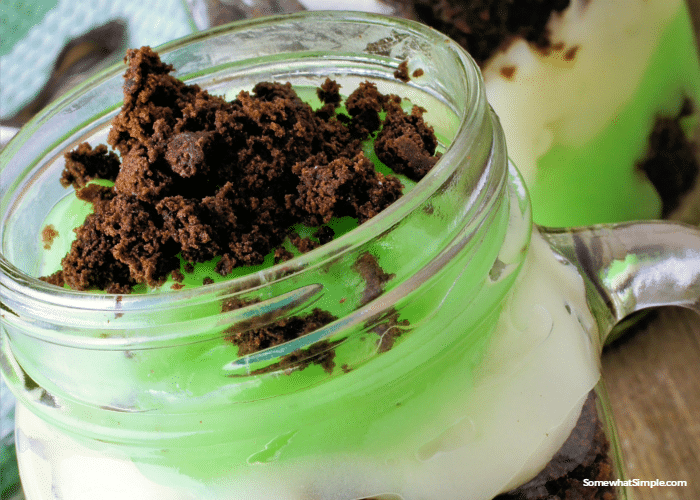 St. Patrick's Day Parfait Recipe
INGREDIENTS:
pistachio pudding
vanilla pudding
brownie crumbles
VARIATION:
Use mint chocolate chip and vanilla ice cream for a cold treat! Just make sure you put them together and eat the quickly so the ice cream doesn't melt!
DIRECTIONS:
Grab a big glass and start layering your ingredients. I started with the brownies, then I added the vanilla pudding, then the pistachio pudding.
Layer until your glass is full and it looks nice and pretty! I think the crumbled brownies look best as the top layer, but I might be partial to their chocolaty goodness.
Serve with a spoon and enjoy!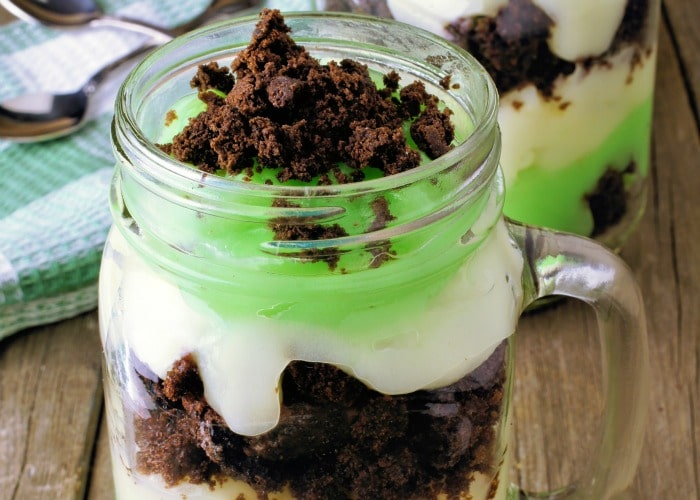 It doesn't matter if 'parfait' is a French word. You can say it with an Irish accent to celebrate St. Patrick's Day when you call the kids to the table to "make a wee bit of fancy St. Patty's Parfaits."
It totally works.
Have a happy St. Patrick's Day everyone!
. . . .
ABOUT THE AUTHOR: Ashleigh is the creative baker from Bee in Our Bonnet. She was on the Somewhat Simple Creative Team in 2013.
This post originally published on Somewhat Simple in 2013 but was updated and refreshed in 2016.