These printable St. Patrick's Day cupcake toppers are a great accessory to your favorite "minty milkshake" cupcakes!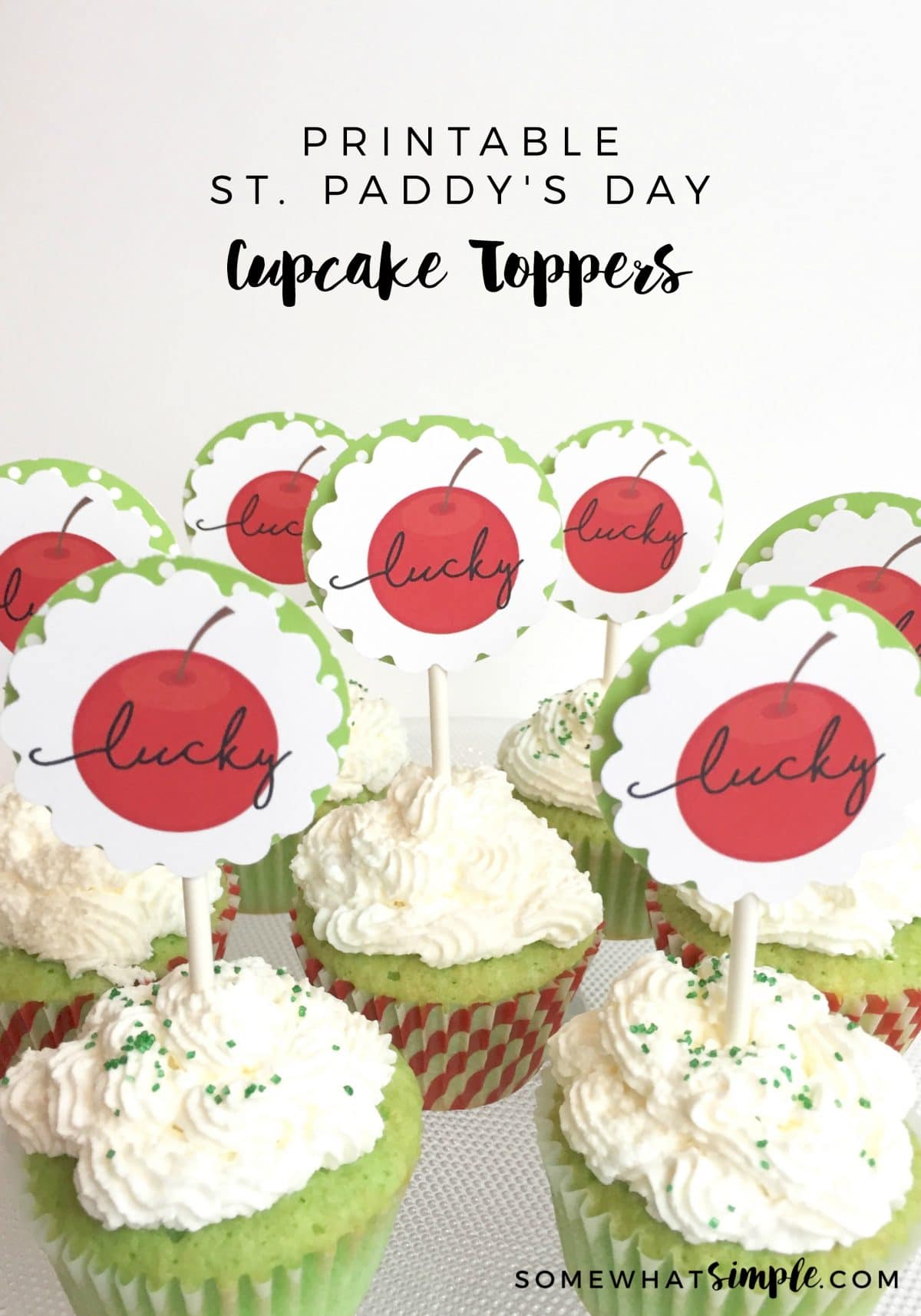 Shamrocks, gold coins, rainbows, and leprechauns have all been tried, done, and overdone. But these lucky cherry toppers are fresh and fun! Plus, they're so easy to make you won't even need the luck o' the Irish to create them! Here is the simple tutorial: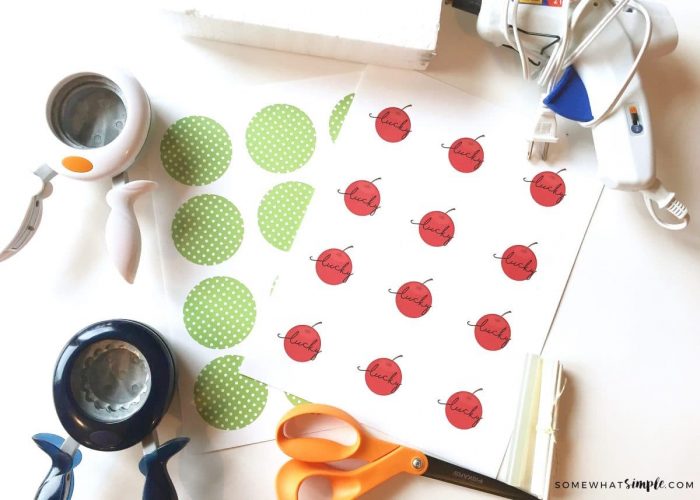 Printable St. Patrick's Day Cupcake Toppers
SUPPLIES –
cupcake downloads (link below)
white card stock + color printer
scissors
white cupcake or "treat" sticks (approx. 6 inches in length)
hot glue gun loaded with a glue stick
DIRECTIONS –
Download the file to your computer and print both designs onto sheets of card stock.
Cut around the green polka dotted circles so they fit your circular hole puncher. Punch all 12 circles out of the card stock.
Repeat step 2 for the cherries. (I spun the paper around and punched them out with the scalloped hole puncher so that I got the word "lucky" in a good spot.)
Apply a thin squiggle (like that word?) of hot glue from the center of your green circle down to the bottom and place your treat stick there.
Now apply another thin amount of glue to the top of that treat stick now, and affix the scalloped card on top of the stick!
You made very fancy cupcake toppers – now go and bake you some "minty milkshake" cupcakes… I'll be over after supper.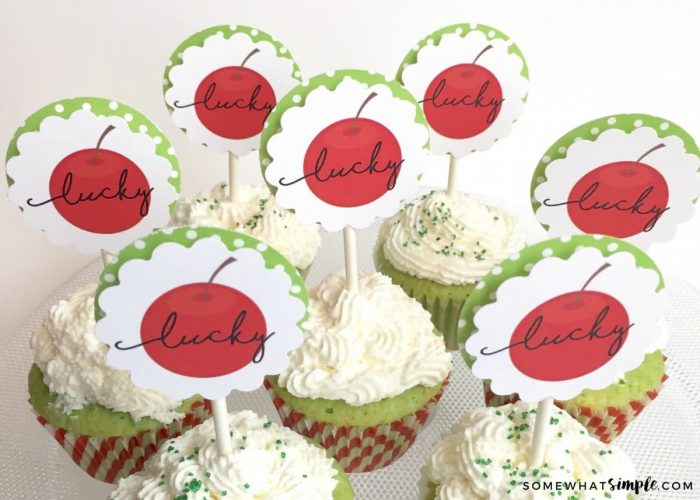 * These printables are copyrighted and the intellectual property of Greencard Designs by Katherine Kelly and Somewhat Simple. They are for personal use, only. Please do not sell, distribute, or publish as your own work.
CLICK HERE FOR CUTE POLKA DOTS and CLICK HERE FOR LUCKY CHERRIES
. . . . .
Here are a few more St. Patrick's Day treats and party goods you may enjoy: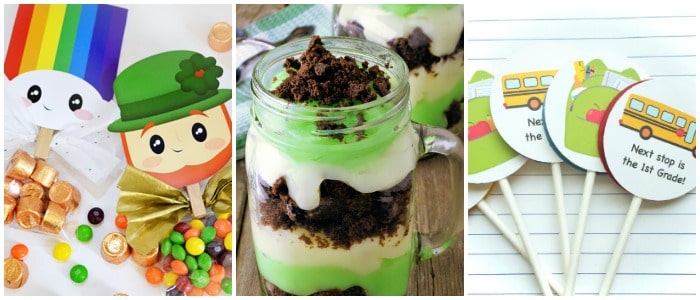 St. Patrick's Day Treat Bag Toppers / St. Patrick's Day Parfaits / Cupcake Toppers