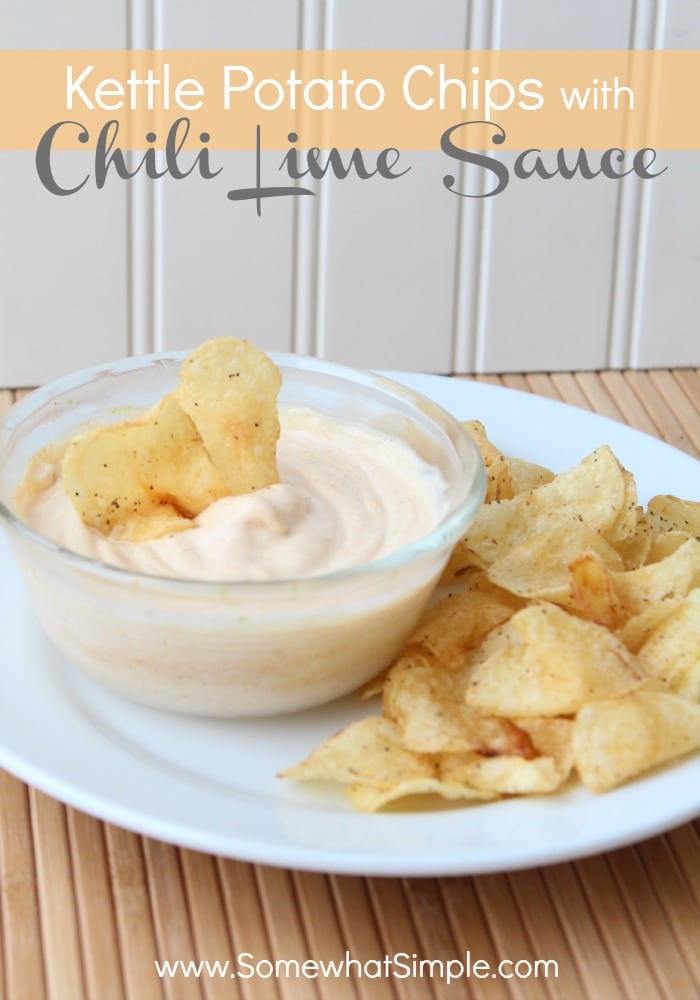 About a month ago, my husband and I tried a new restaurant near our home. As an appetizer they served us a delicious dip with some kettle potato chips. It was AMAZING! I wanted to ask the server what was in the recipe, but instead I tried to recreate the tasty dish myself by using ingredients that I could pick out and remember. I came up with my very own Chili Lime Sauce Recipe, here is how to make it:
Ingredients:
1/2 tsp chilli powder
3/4 C mayo
1/4 tsp garlic powder
2 tsp lime juice
pinch kosher salt
Directions:
Mix all ingredients in a small bowl. Chill and serve with Kettle Brand Potato Chips. (I like the Salt and Fresh Ground Pepper flavor best!)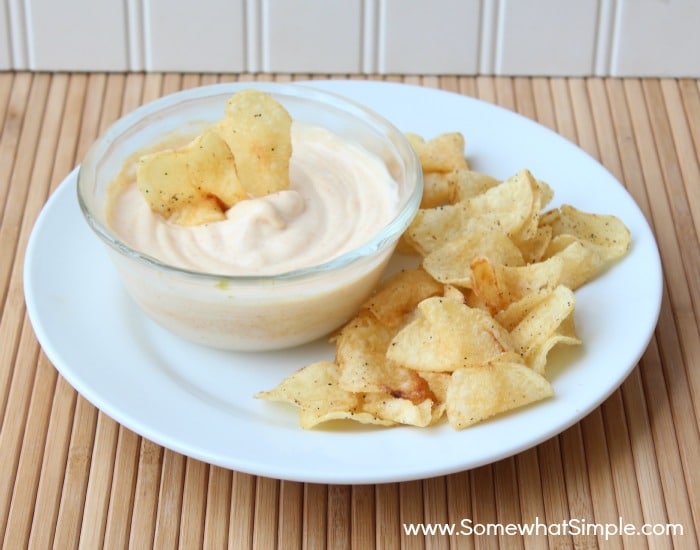 There are a lot of chips out there that say "kettle", but the actual Kettle Brand is the first all-natural potato chip to be certified GMO free by the NonGMO Project (Genetically Modified Organisms)… and they are delicious!
Do you have a favorite dip or recipe you like using with Kettle Brand Chips? I'd love to hear about it!
This is a sponsored conversation written by me on behalf of Kettle Brand. The opinions and text are all mine.