Here is a simple St. Patrick's Day "recipe" (term used lightly!) that your kids will love- Rainbow Jello!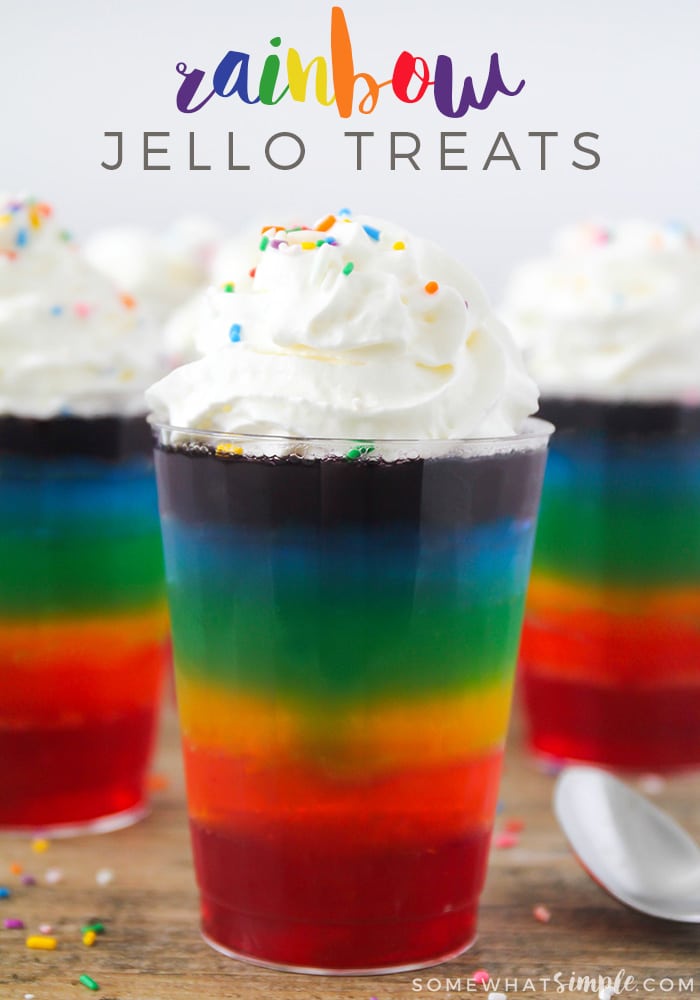 I am not a huge Jello-O fan, but my kids love it, so these rainbow Jell-O treats are a hit! And you can't beat the cost, right? The small packages are around a dollar a box and I was able to get about 10 small glasses of rainbow Jell-O! Such a fun and cheap snack!
These treats are really easy to make, but if you're trying to make these in the morning for an after school snack like I was, you really have to plan your day around Jell-O! It takes less than 5 minutes to boil, mix and pour each color, so really the longest part is just waiting in between each layer for it to set – which takes about an hour in the fridge.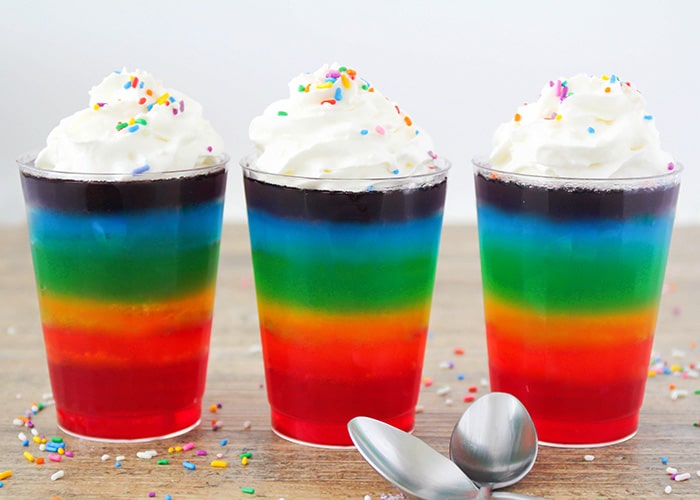 Rainbow Jello Treats
INGREDIENTS –
boxes of Jell-O in a variety of colors/flavors
whipped cream
sprinkles
clear plastic cups
DIRECTIONS –
Follow the directions on the first box of Jell-O. I used the "quicker method" the box refers to, using ice to speed up the process.
Pour a small amount of the liquid into a cup and refrigerate until set completely.
Continue with the next color – mix it, then add a small amount on top of your first color.
Refrigerate until set, then mix the next color until you have all your colorful layers. Just be sure to mix one color at a time and let it set completely before you add the next color on top!
Once all your layers are looking pretty, add some whipped cream and sprinkles!
Enjoy!