This Corned Beef and Cabbage Stew is one of the best ways I know to enjoy a quiet weekend afternoon!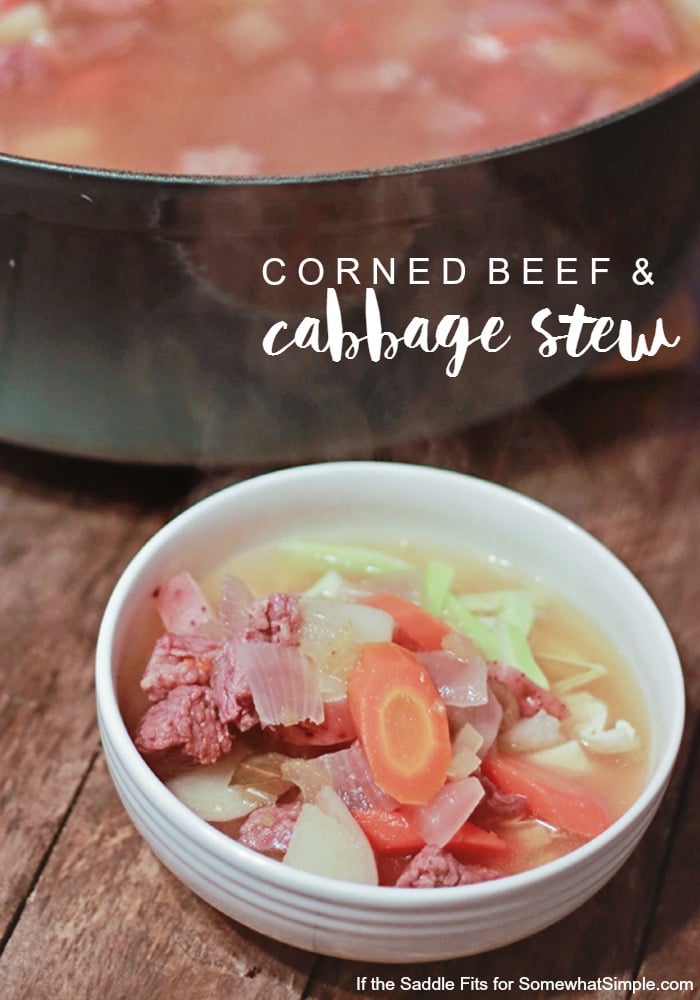 Down here in Central Texas, Spring and its unexpected rainy afternoons have arrived. Spring and Fall are my favorite seasons largely because of the sense of transition that blows in with the wind and rain. Schedules start to get busier. We're spending more time outside on the go. So when we have a rainy Sunday afternoon, it's the perfect time to slow down and savor the pause.
This Corned Beef and Cabbage Stew can be thrown into the pot and left to simmer on the stove while we watch a movie, or do the laundry or it can just as easily be tossed into a slow cooker on busier weekdays. The longer it cooks, the better it tastes! Here is the delicious recipe: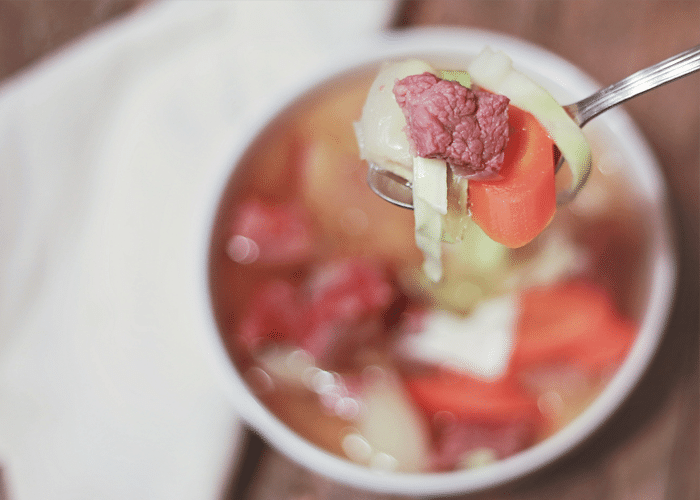 Corned Beef and Cabbage Stew
INGREDIENTS:
6 cups good quality vegetable stock
1 bottle of hard cider
1 tbsp olive oil
2 lb corned beef, cut into bite size chunks
1.5 lbs small red potatoes, diced
3 carrots, sliced
2 stalks celery, diced
1 red onion, diced
1/2 head green cabbage, halved, cored & thinly sliced
1 bay leaf
salt and pepper, to taste
DIRECTIONS:
Heat 1 tbsp of olive oil over med high heat and brown the bite size corned beef. Cooking lightly on each side.
When beef is browned, deglaze the pan by pouring in the beer, turning the heat down to medium and stirring well.
Add the potatoes, carrots, celery, onion, bay leaf and vegetable stock. Season with salt & pepper. Stir to combine, cover and let simmer until vegetables are tender and beef is cooked through – about 45 minutes.
Halve, core and thinly slice cabbage, putting a small handful (about 1/3 cup) of cabbage in each bowl and ladle stew over it.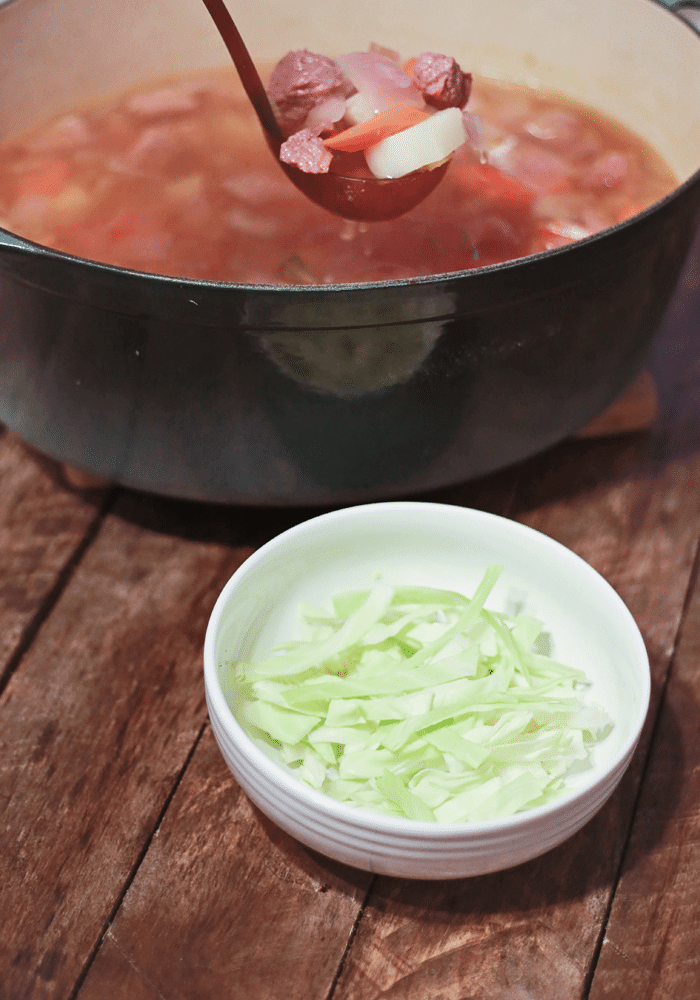 ENJOY!