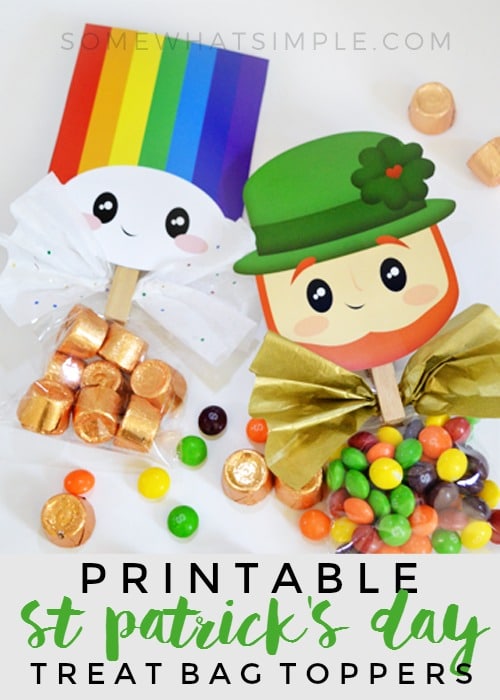 I can't even stand how adorable these St. Patrick's Day Treat Bag Toppers are.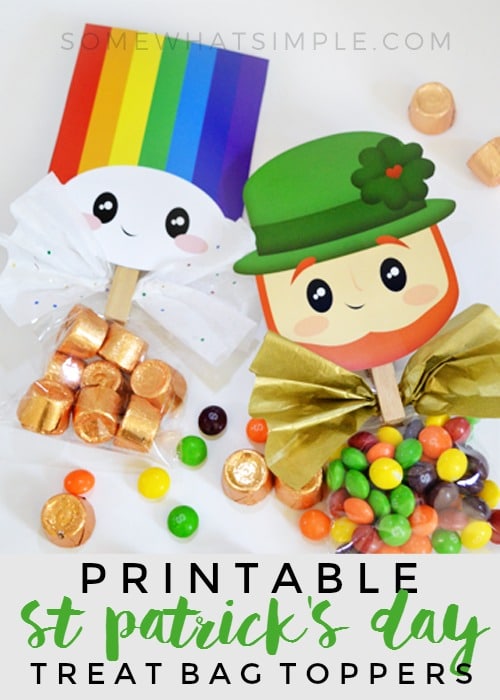 These are seriously such a cute way to add a little pizzazz to your St. Patrick's Day celebrations! Use them as gifts, party favors, place settings, bribes…. the list is endless. 😉
St. Patrick's Day Treat Bag Toppers
SUPPLIES:
DIRECTIONS:
Now, of course, you could skip the cellophane bags and just attach these right onto the bags of candy, but let's be honest with ourselves here. This way is just so much cuter.
Download, print and cut out the printables.
Fill your bags about 1/2 way full of candy.
Accordion fold your tissue paper, pinch in the middle, and twist. You can glue your tissue paper to the clothespin, but I didn't. I think it would be easier to assemble if you did this step. But you don't HAVE to.
Now you can glue your toppers onto the clothespins, or you can just tape them on – up to you!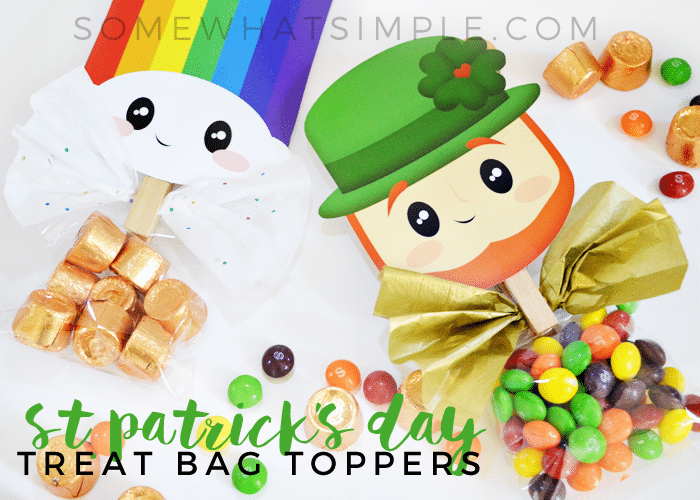 Aren't those so much fun?!
Download these adorable St. Patrick's Day Treat Bag Toppers by clicking here:
This post originally published on Somewhat Simple in March 2016.