These super simple Key Lime Pie Sundaes are bursting with flavour and ready in under 10 minutes! With ice cream, lime zest, cookie crumbs and lime curd; these are pretty little Summer desserts everyone will love!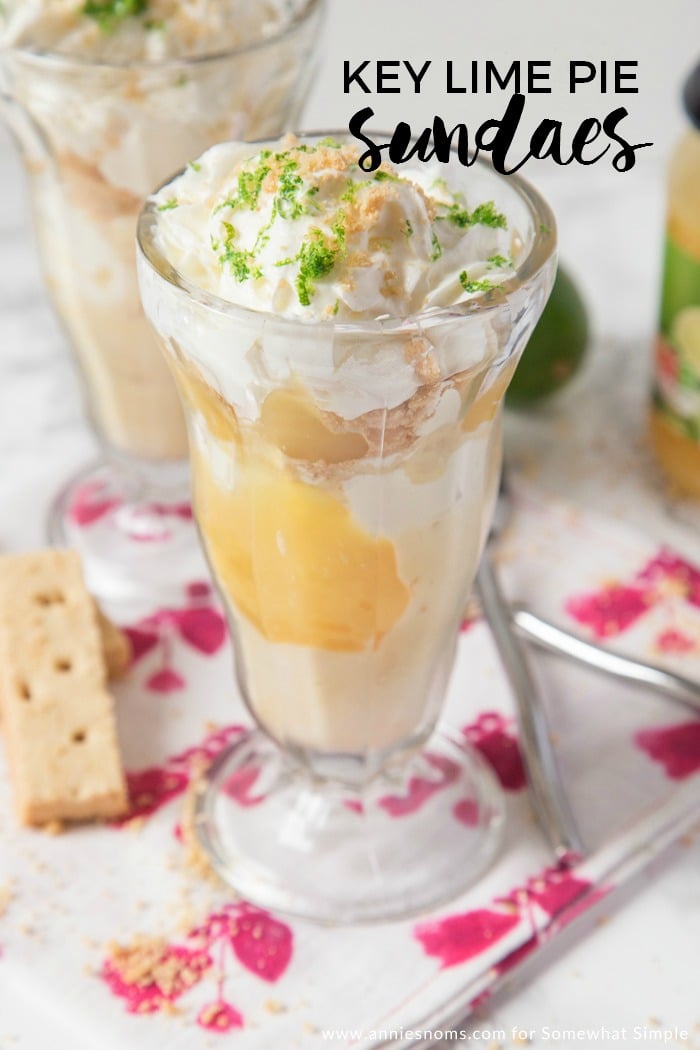 I don't know about you, but come Summer, Key Lime Pies are one of my favorite desserts to make (and eat!). The tart limes along with a crunchy base and creamy pie filling are just perfection in my eyes. I decided to make an easy, no bake version of a Key Lime Pie: Key Lime Pie Sundaes! They're also ready in under 10 minutes, so that means you can be enjoying one of these sundaes outside in the sunshine in next to no time!
That may be wishful thinking for us here in the UK though as the weather has been very changeable to say the least! I almost thought it was Spring last week as I managed to go out in a light jacket… The next day it was the complete opposite: cold, windy and threatening to snow! I'd like to think that by making these sundaes, I'm going to entice the sun out of hiding as I am so done with Winter now… Here's hoping!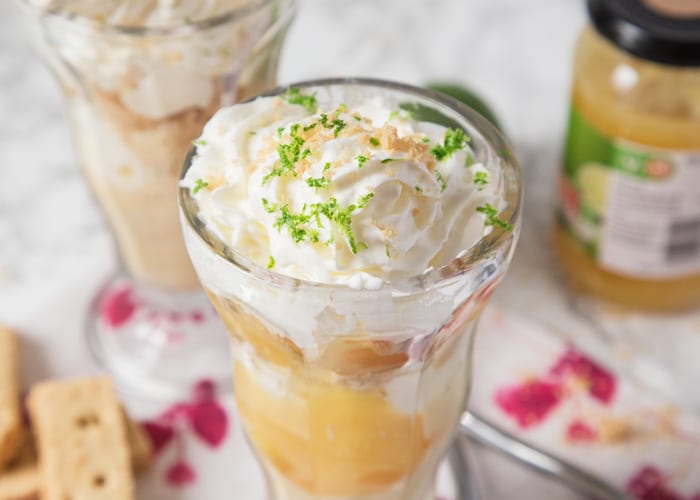 KEY LIME PIE SUNDAES
Serves: 2 (easily doubled!)
INGREDIENTS:
3/4 cup (180ml) heavy/double cream
1/3 cup (40g) crushed shortbread cookies
4-6 scoops of your favorite vanilla ice cream (I used 4 scoops which is 200g/7oz)
4 tbsp lime curd
zest of 1 lime
whipped cream to garnish, optional
DIRECTIONS:
Place the heavy/double cream into a medium sized bowl and whisk until it is soft peak in consistency. You want it to hold its shape, but not be properly stiff otherwise it will ruin the texture of your sundae! Set aside.
Sprinkle some shortbread cookie crumbs into the bottom of your sundae dish and then place 2-3 scoops of your vanilla ice cream on top of the crumbs.
Spoon 1 tbsp of lime curd on top of the ice cream, then a good dollop of the whipped cream. Top with more biscuit crumbs and some of the lime zest.
Repeat the layering process. I sprinkled more cookie crumbs, another 1 tbsp of lime curd, another dollop of whipped cream, some zest and crumbs before finishing off with some squirty cream!
Serve immediately and enjoy!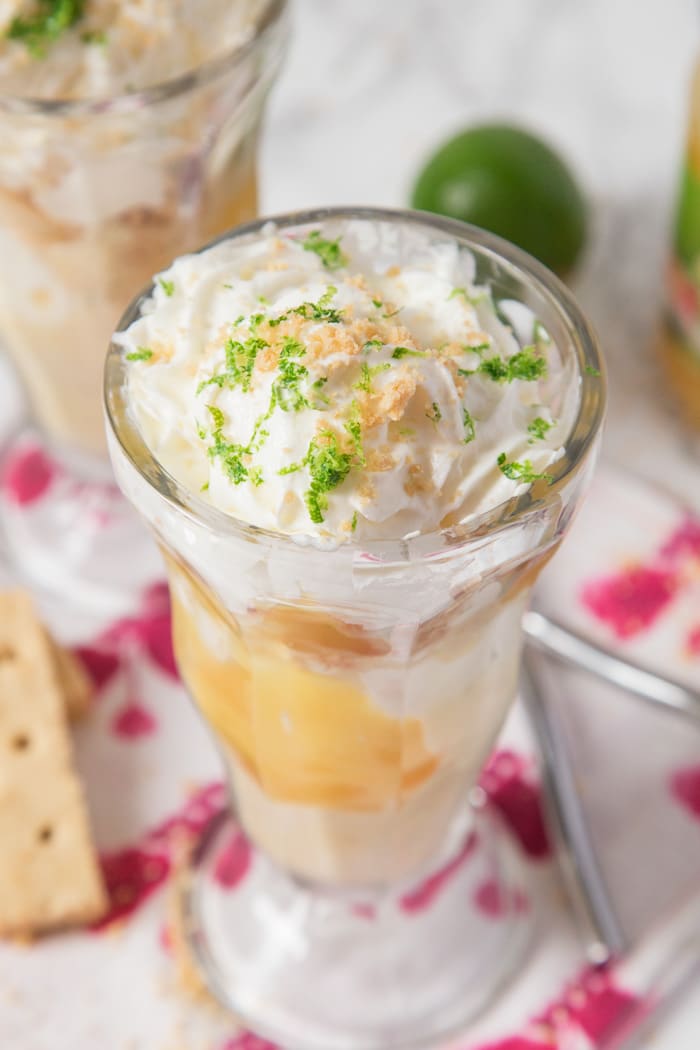 I know the lime curd is not strictly an ingredient in a Key Lime Pie, but it does add a gorgeous tart, but sweet note to these sundaes. Looking at these photos is making me crave them all over again! I really hope you enjoy them!