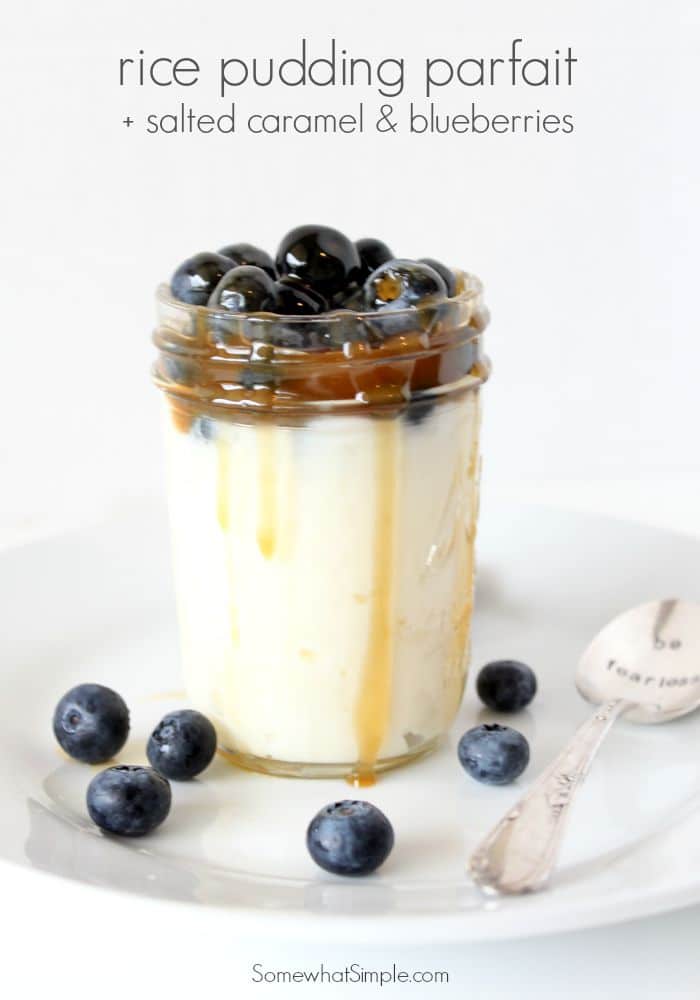 Even though we are still experiencing triple-digit heat this week, I am sad to say that our summer has officially come to a close. The kids went back to school so we are back to our weekday routines of crazy, early mornings and afternoons spent doing homework before we rush to soccer practices.  In honor of National Rice Pudding Day, (which happens to be this Sunday!) I'm going to show you a simple, indulgent treat you can put together on those nights where you need to unwind a bit after the kiddos are in bed!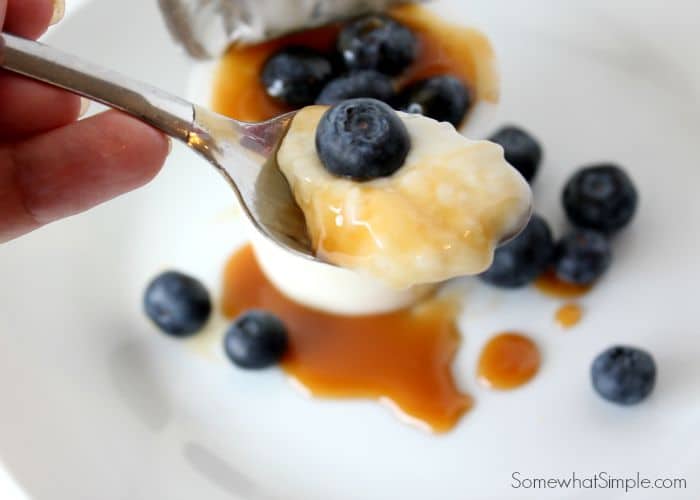 This snack is perfect for anyone who needs a break after playing "taxi" all day. Grab a spoon and let your mind wander back to all those simple summer moments- lazy mornings, afternoons at the pool, family game nights, day trips, etc.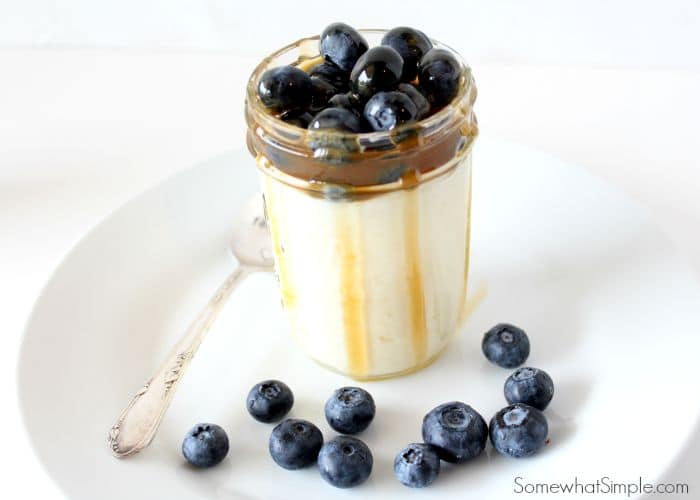 Here is how to make a Rice Pudding Parfait with Salted Caramel and Blueberries:
INGREDIENTS:
1 cup Kozy Shack® Rice Pudding
small handful fresh blueberries
½ cup sugar
3 tablespoons unsalted butter
½ teaspoon sea salt
⅓ cup heavy cream
*To make this treat even easier, feel free to use your favorite store-bought caramel topping.
DIRECTIONS TO MAKE YOUR OWN SALTED CARAMEL:
In a large saucepan over medium-high heat, cook the sugar until it melts and becomes an amber color. You can swirl the pan as needed, but do not stir it.
Add the butter and salt and whisk to combine until the butter is melted and begins to bubble.
Add the cream and stir until smooth.
Let the caramel cool slightly and then refrigerate until ready to use.
ASSEMBLE YOUR PARFAIT:
Add a layer of rice pudding.
Add a layer of blueberries.
Drizzle the salted caramel sauce over the top.
Is it bedtime for the kiddos yet?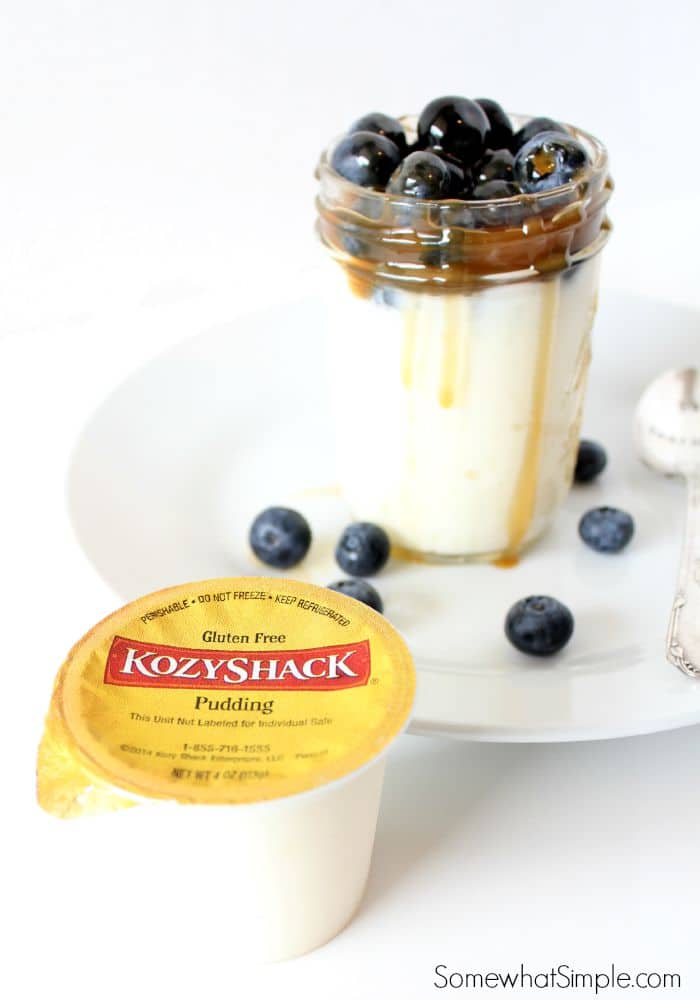 Have you had Kozy Shack Rice Pudding?! I've never had a more delicious rice pudding before in my life- store bought or homemade!!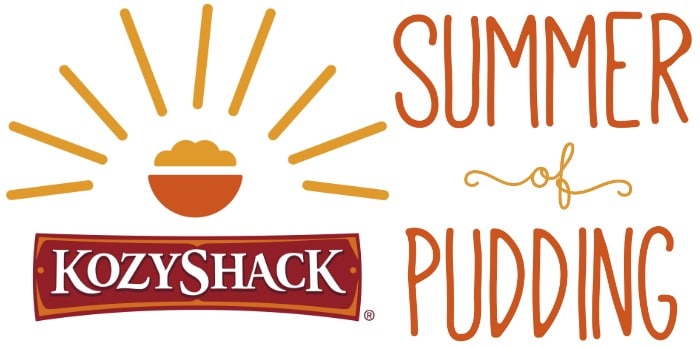 I'm teaming up with Kozy Shack® Pudding to celebrate The Summer of Pudding! We kicked off all the fun with National Chocolate Pudding Day on June 26, then came National Tapioca Pudding day last month and TODAY we are celebrating National Rice Pudding Day. So grab a spoon and kick up your feet- let's enjoy The Summer of Pudding!!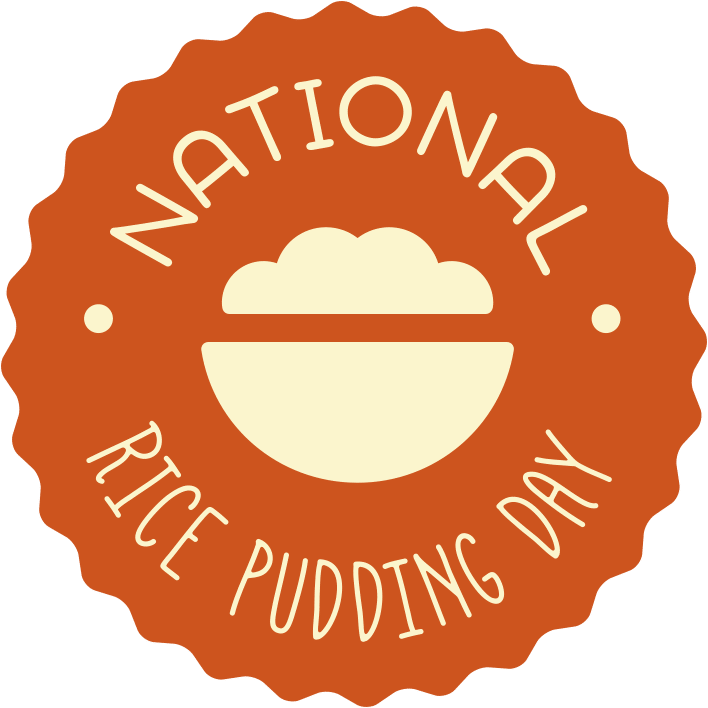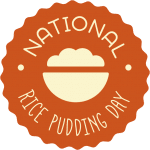 Kozy Shack® Rice Pudding is America's number one rice pudding. It is made with low-fat milk, rice, sugar, eggs, salt and natural flavors. Nothing more. All Kozy Shack® products are made with simple, wholesome, ingredients, so they're simply delicious. Real milk, no preservatives or hydrogenated oils- these puddings are a good source of calcium and are also gluten free.
Learn more about Kozy Shack and Summer of Pudding and share your memories and ideas with the hashtag #SummerofPudding and #KozyShack at:
Website // Facebook // Instagram // Twitter // Pinterest