This Pomegranate Chia Smoothie Recipe is in partnership with Huggies. Keep reading to hear all about why we LOVE this brand + grab our healthy smoothie recipe and stay energized throughout your busy day!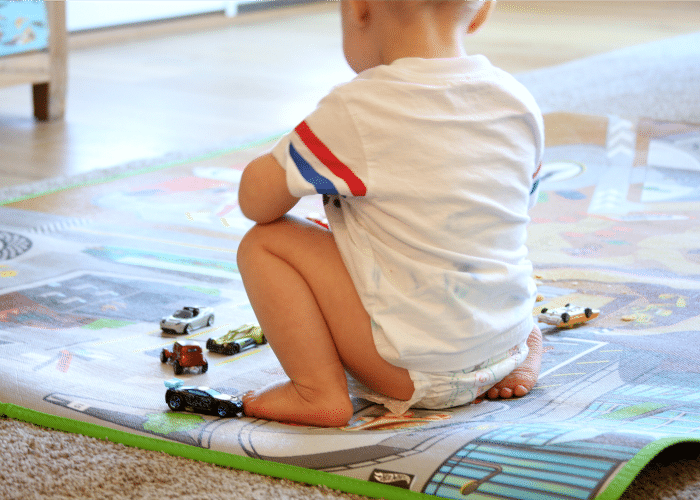 There's nothing better than snuggling with my baby, or playing cars on the floor all afternoon…unless it's taking my kids to the museum for a great day with friends!  Whatever we do, we always need two things:
Energy to get us through the day (especially Mom!)
A diaper that can last up to 12 hours between changes!  Because the last thing a busy mom has time for is a leaky diaper!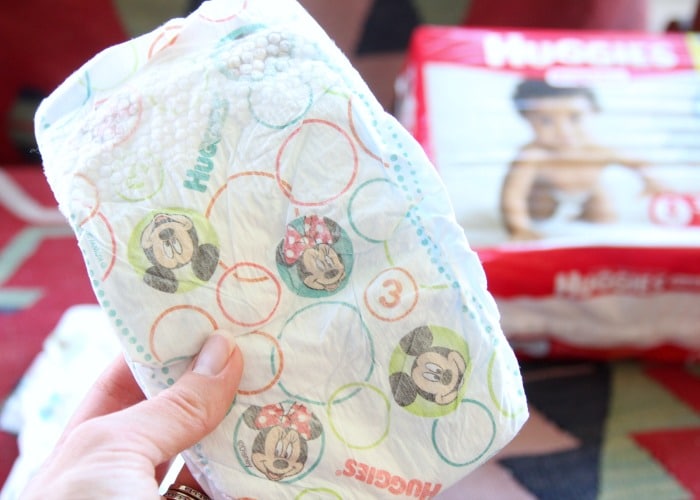 That's why we love Huggies Snug & Dry Diapers.  With long-lasting, 12-hour protection, we can play all day without worrying!  It's so much more convenient at home, but it's a HUGE help when we're out and about.  Especially since it's tricky to juggle 4 small kids and public bathrooms!
With Huggies Snug & Dry Diapers, we're covered.  They have the trusted Leak Lock System that provides protection to help keep baby's skin dry.  Plus, my older girls love the adorable Mickey Mouse designs!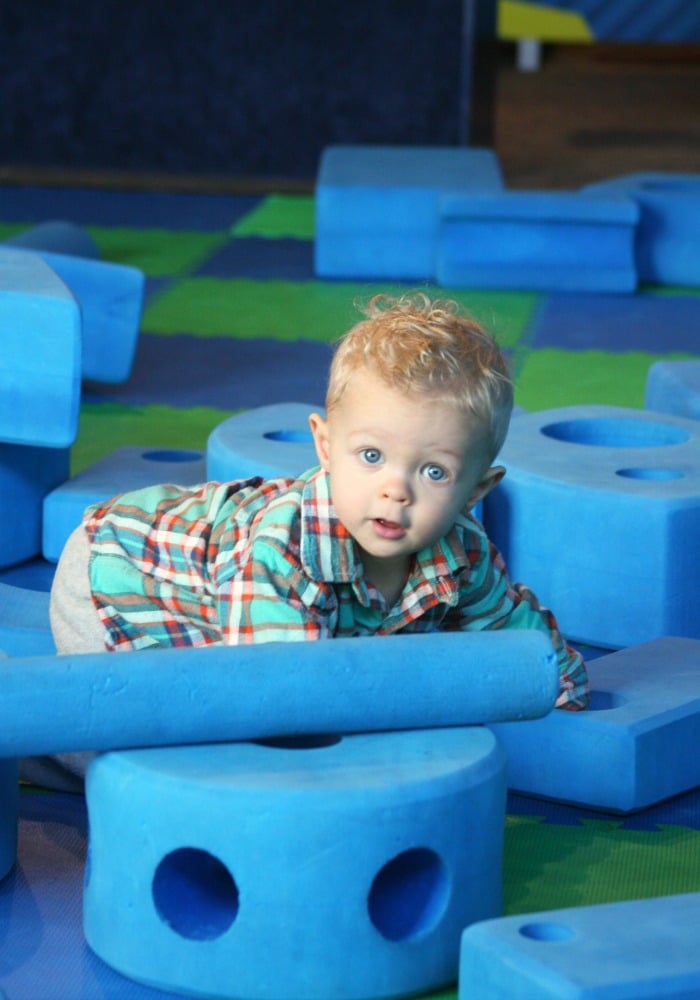 We planned a fun day at the children's museum with our buddies, and we had a great time!  It was almost luxurious not to worry about locating every bathroom in the building, for potential diaper changes.  We were able to relax and enjoy and PLAY!  I think these giant foam building blocks were the highlight for this little guy!  Quick-absorbing triple layer protection helped stop leaks and kept him comfortable, so I didn't have to interrupt his playing and learning for diaper changes, which means everyone had fun…including mom!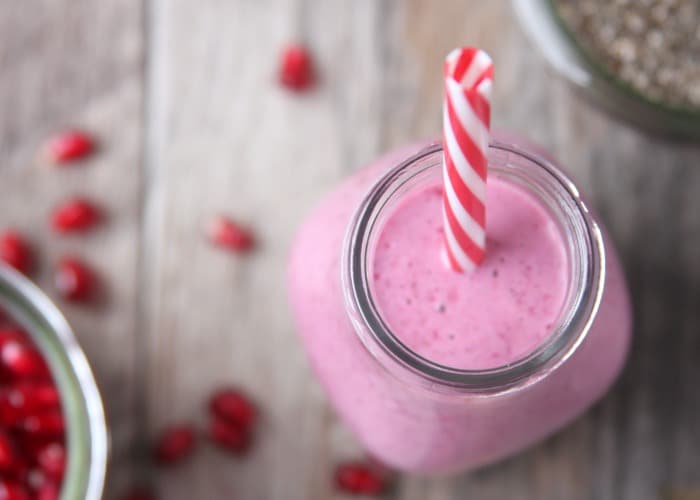 Before we set out for our fun day, we fueled up on a delicious, energizing pomegranate chia smoothie.  The chia seeds are packed with nutrients and antioxidants, plus it will give you a boost of energy to get through the day.  Juicy pomegranate arils are loaded with vitamins and antioxidants too.  Pomegranates are considered one of the healthier fruits, and we love pomegranate juice, so when fresh pomegranates are available, we're excited to eat the fresh arils (the seeds surrounded by that delicious juice!).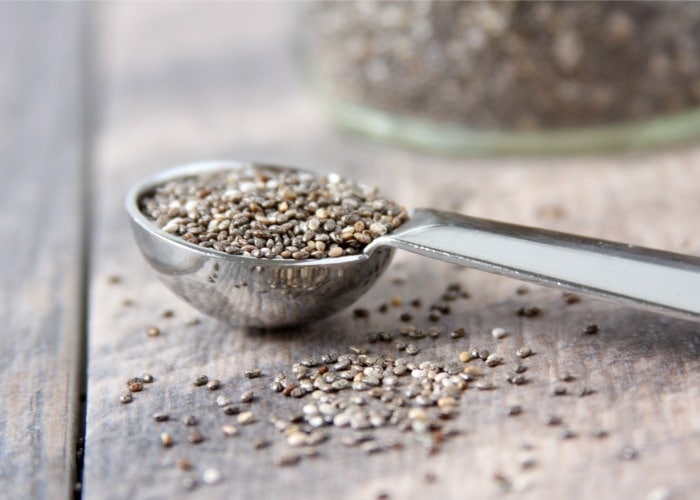 This smoothie gets a thumbs up from my older kids!  It's simple but delicious.  Because the pomegranate seeds that are blended right into the smoothie, it has a bit of a grainy texture.  If you prefer it a little smoother, simply pour it through a strainer into your glass.  I usually take this quick step because it only takes a few extra seconds, and we prefer our smoothies to be, well, smooth.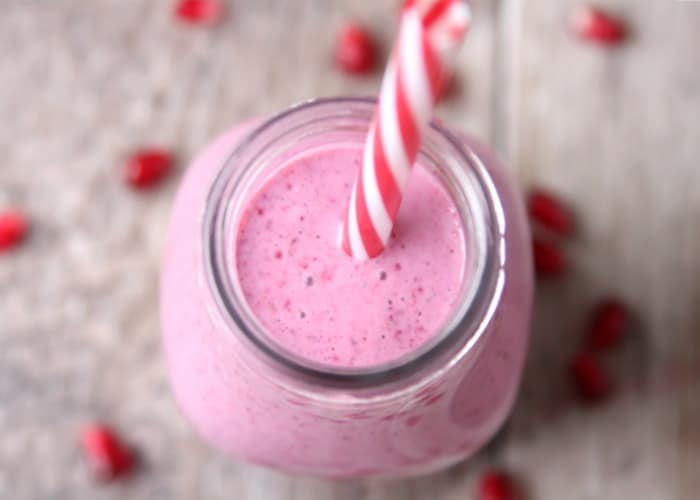 Pomegranate Chia Smoothie
INGREDIENTS: 
1 cup plain yogurt (preferably with live and active cultures)
1½ tsp chia seeds
½ cup pomegranate arils (seeds)
1 cup frozen berry mix (or other preferred fruit)
10 drop liquid stevia, or preferred sweetener to taste
DIRECTIONS: 
Add all ingredients to a high-powdered blender jar and then process until smooth.
Pour through a strainer, if desired, into glasses.
Yields approximately 2 cups of smoothie.
Notes:
Other fruits can be substituted for the frozen berries, so play around with some of your favorites.  Bananas, grapes, plums and oranges are some of ours!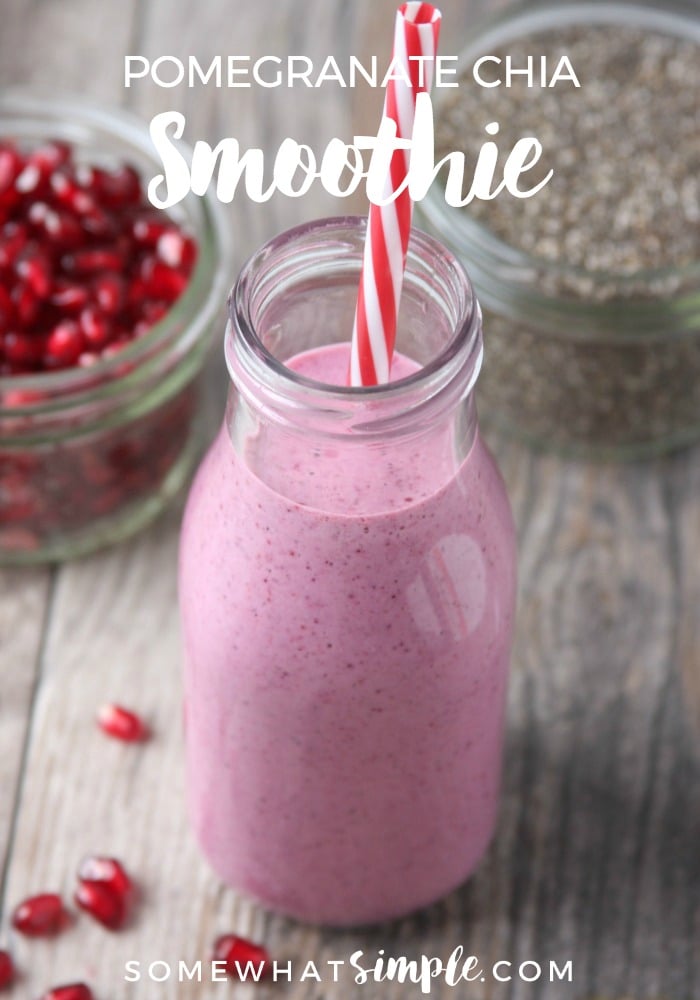 Huggies® believes deeply in the Power of Hugs. The simple, loving act is proven to support babies' emotional and physiological well-being. Huggies® diapers and wipes are inspired by a parent's hug, – to nurture baby with care, cradle baby in comfort and surround baby in protection. Huggies® Snug & Dry Diapers absorb quickly to help stop leaks and offer up to 12 hours of long-lasting leakage protection to help keep baby dry throughout all his daily adventures. Learn more at Huggies.com  #HuggiesCouncil
This post is sponsored by Huggies.  Thank you for supporting the companies that support Somewhat Simple.