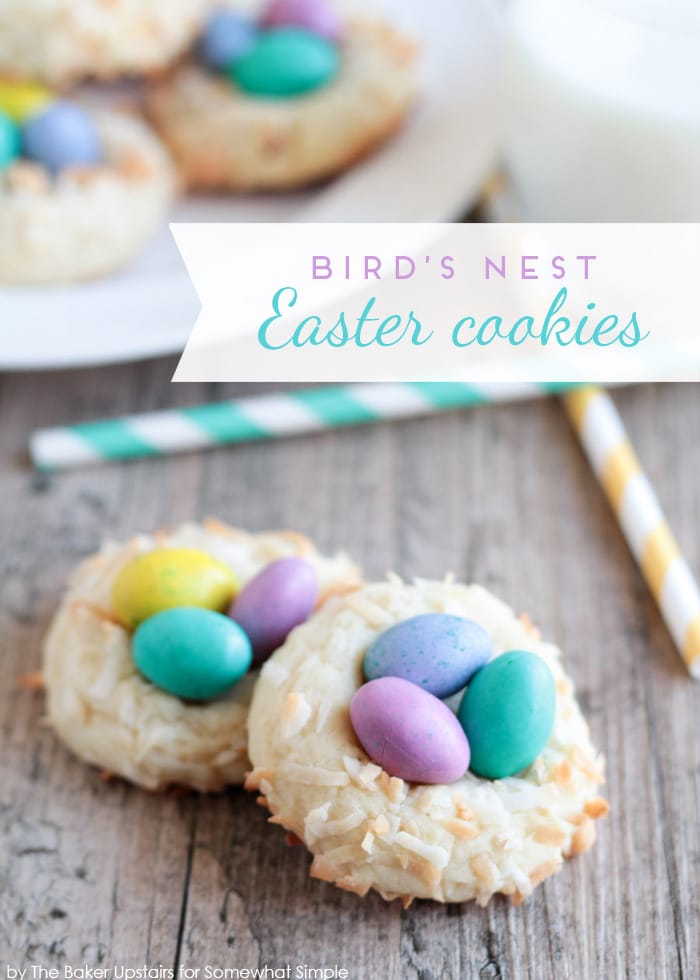 One of my favorite things about holidays is the opportunity to make cute and tasty treats to accompany them. I make something fun for every holiday… gingersnaps at Christmas time, soft sugar cookies for Valentine's day, and delicious Irish food for St. Patrick's day. I've had a hard time coming up with a fun treat for Easter, but when I saw these bird's nest Easter cookies I knew they would be perfect. They are completely adorable, but also delicious and easy to make!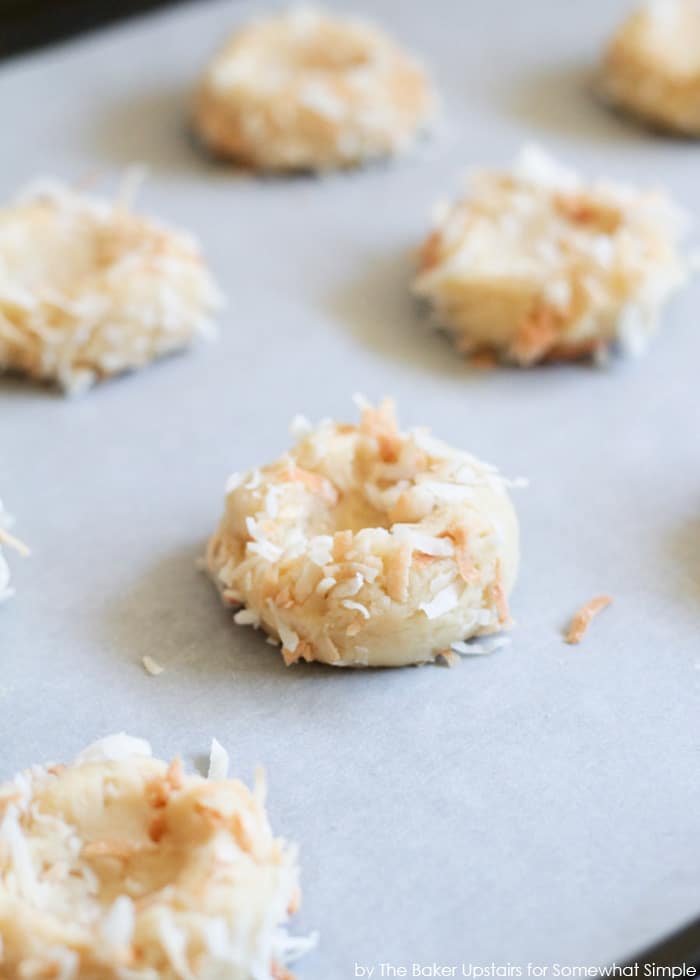 You start with a delicious, buttery shortbread cookie base, then roll the dough in toasted coconut, indent, and bake. After they've cooled, it's time to add the cute eggs, and your nests are complete! They're a perfect cookie to make with the kids. They can help with adding ingredients, rolling the dough in the coconut, and adding the cute eggs on top. My three year old was particularly excited about these, and kept giggling to herself over how funny it was to make cookies that look like nests!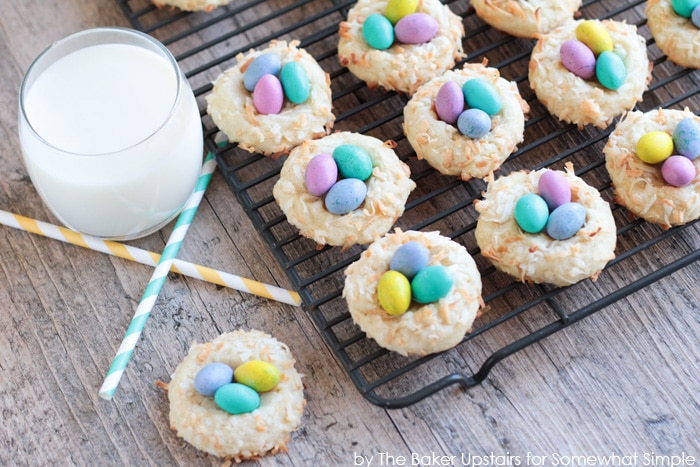 Bird's Nest Easter Cookies
INGREDIENTS:
1 1/4 cup shredded coconut
1 cup butter, softened
1/2 cup sugar
1 egg
1 teaspoon vanilla
2 cups flour
3/4 teaspoon salt
1 bag M&M's speckled eggs (I used coconut and highly recommend them)
DIRECTIONS:
Preheat the oven to 300. Spread the coconut in a single layer on a baking sheet and toast, shuffling occasionally, until golden brown (about 15-20 minutes). Remove from oven and let cool.
Increase the oven temperature to 350. In a large bowl or the bowl of a stand mixer, beat together the butter, sugar, egg, and vanilla until smooth. Add the flour and salt and mix to form a thick dough.
Scoop rounded tablespoon-sized balls of dough and roll in toasted coconut, pressing the coconut into the dough. Place the balls of dough on a lightly greased baking sheet and press down in the center with your finger to make an indent. Bake 11-13 minutes or until lightly golden brown on the bottom. Let cool and top with M&M's eggs.
recipe via the M&M's Eggs package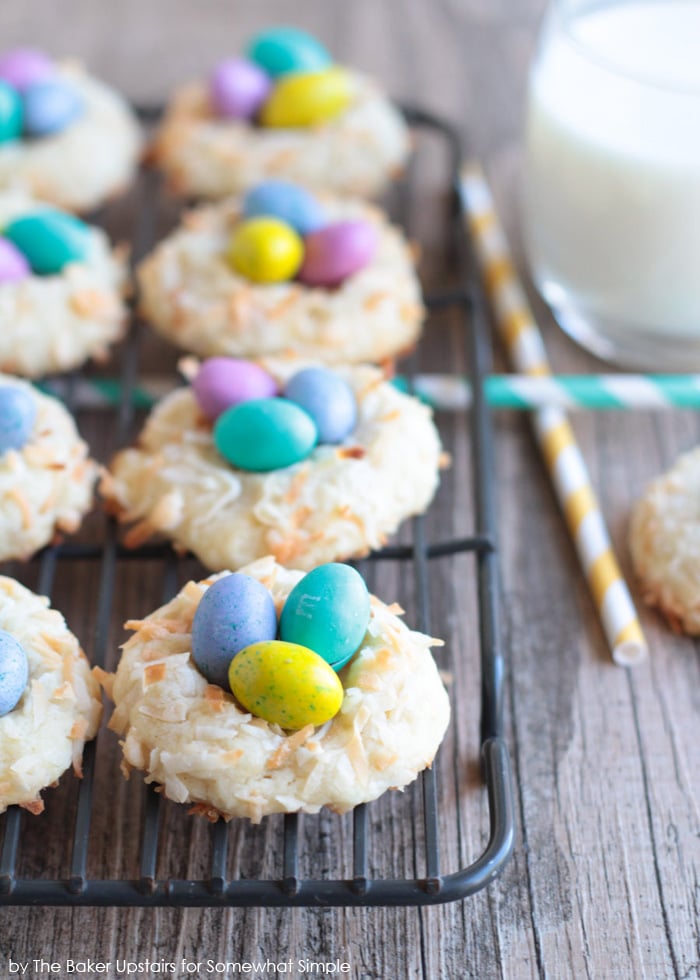 For more delicious spring treats, come check out some of my favorites on my blog, The Baker Upstairs:

coconut lime cupcakes | rainbow fruit salad | lemon blueberry cupcakes
Happy baking!
Hack Your Routine!
FREE E-COURSE
5 Time-Saving Tips for Crazy Busy Moms