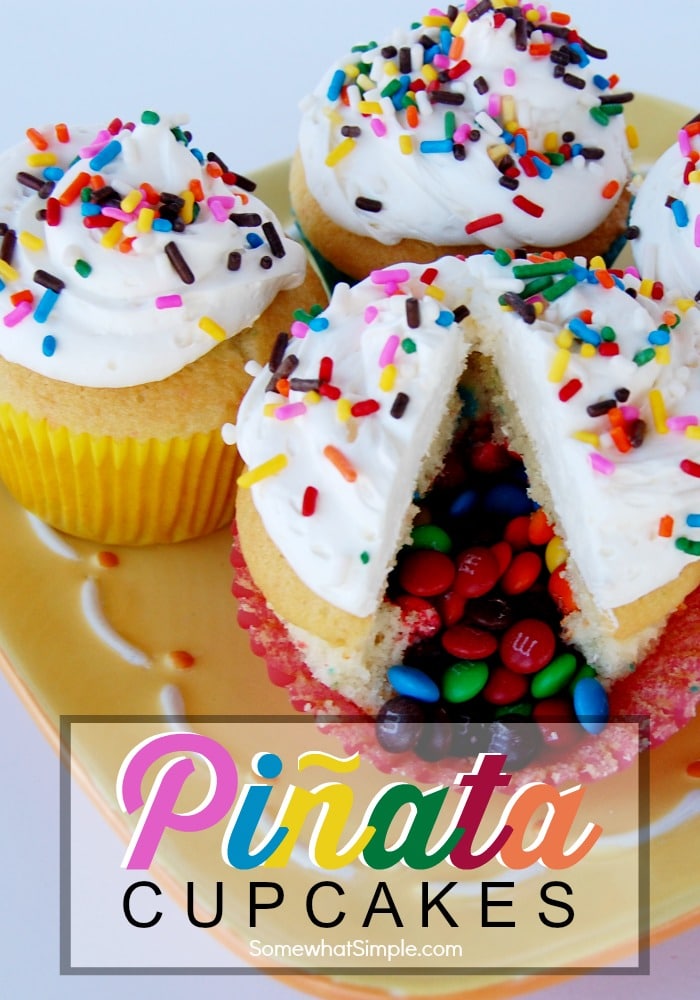 Cinco de Mayo is in just a few weeks and we have a sweet treat that will make a fun addition to your Spanish celebrations- Pinata Cupcakes! I have made these several times now- they really can be used for any occasion and filled with any small candies. They are fun to serve, tasty to eat, and they are also really easy to prepare! (That's my kind of recipe!!) Here is how to make them:
INGREDIENTS:
Funfetti cake mix & ingredients from the back of the box
Vanilla frosting
Sprinkles
Miniature chocolate candies (I used mini M&Ms)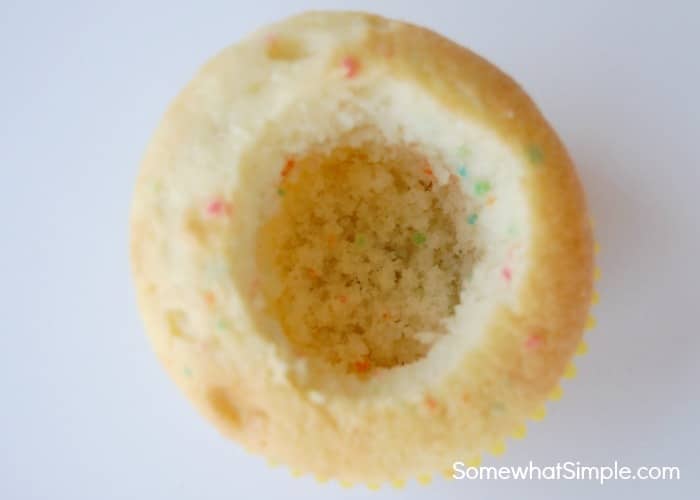 DIRECTIONS:
Bake cupcakes according to directions on the back of the box. Let cool completely.
Using a small knife, cut holes into centers of each cupcake, saving the cut out portion for step 4.
Fill center of cupcakes with miniature chocolate candies.
Cut off top half of the removed portion of cupcakes and replace onto cupcakes, covering the candies.
Frost and garnish with sprinkles.
Serve and enjoy!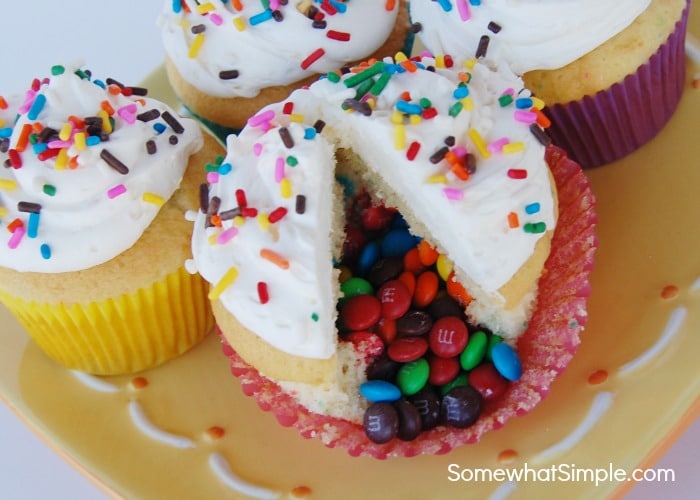 Can you imagine the look on your kids faces when they unsuspectingly bite into these? There will probably be a second or two of confusion wondering what they just bit into, but surely happy smiles and laughter will follow!