These little Pacifier Candy Cupcake Toppers make a cute addition to a baby shower, and they couldn't be easier to make!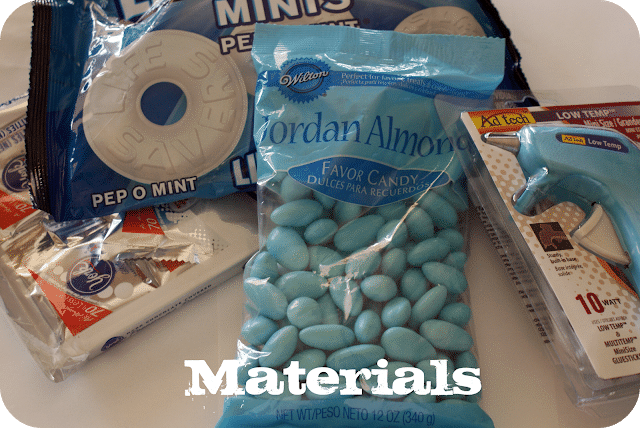 All you need are York Peppermint Patties, Life Savers Candies, Candied Almonds and a new or very clean glue gun.
*I bought the minty Life Savers, but next time I will make it more colorful and yummier and use the fruit flavored ones.
*Candied Almonds come in a huge variety of colors so you can easily match the decor of the shower you are making them for

First off, heat up that glue gun! Then…
1. Melt a small area of the top of one Peppermint Patty simply by touching your glue gun to the center. Quickly place an almond on top of the melted chocolate and hold in place for a few seconds or until the chocolate hardens a bit.
2. Repeat the same process for the underside of the patty but stick a life saver to the melted chocolate instead of the candied almond.
3. Set it aside and let the chocolate complete dry and harden.
You could use them around the food table for added decor, set them on a tray for a little treat, or place them on top of a cupcake!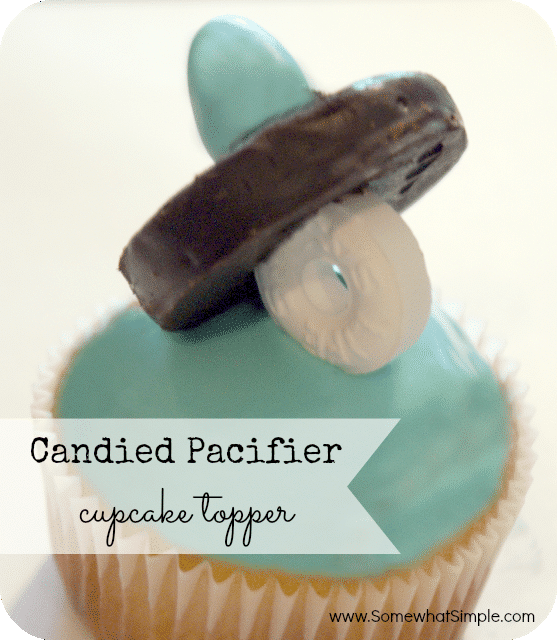 How fun is that?!?
This post originally published on Somewhat Simple in January of 2011
Looking for more ways to throw the most awesome baby shower?! Then check out our baby shower printable bundle: