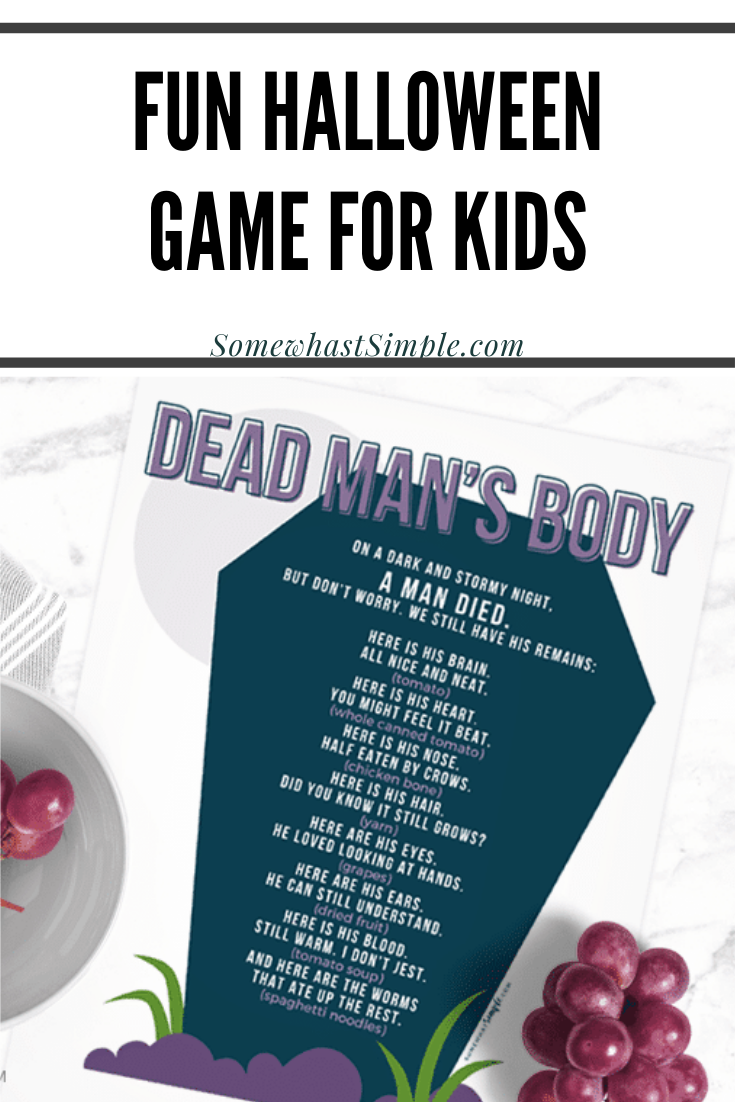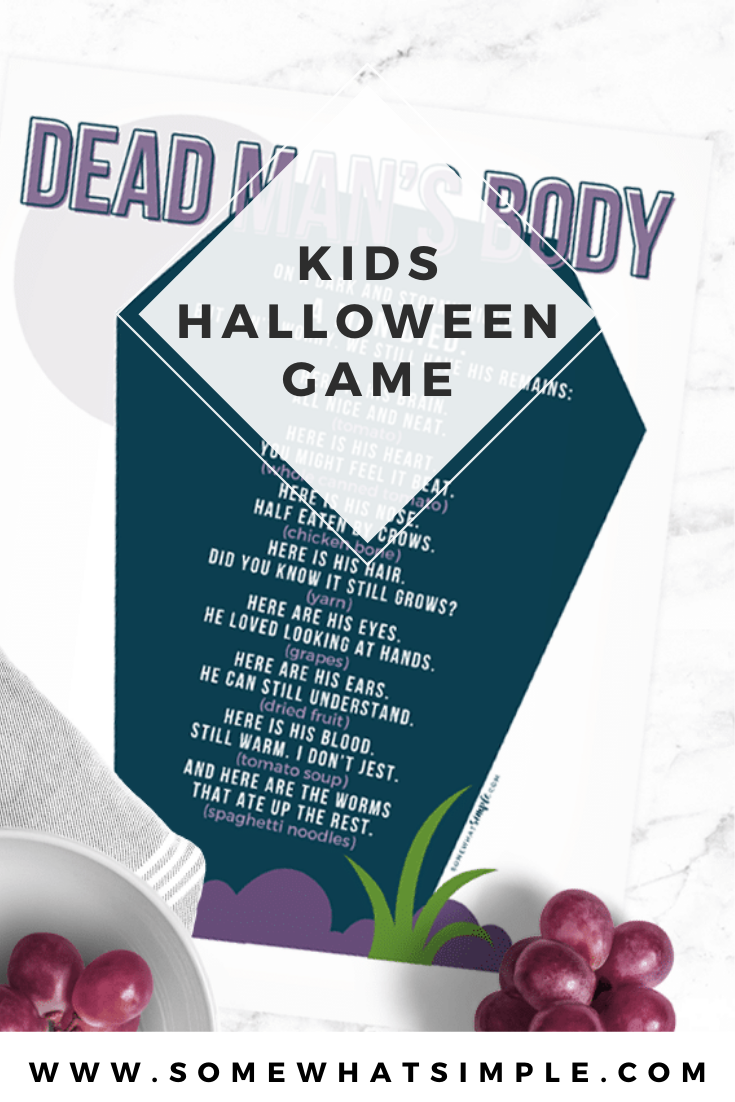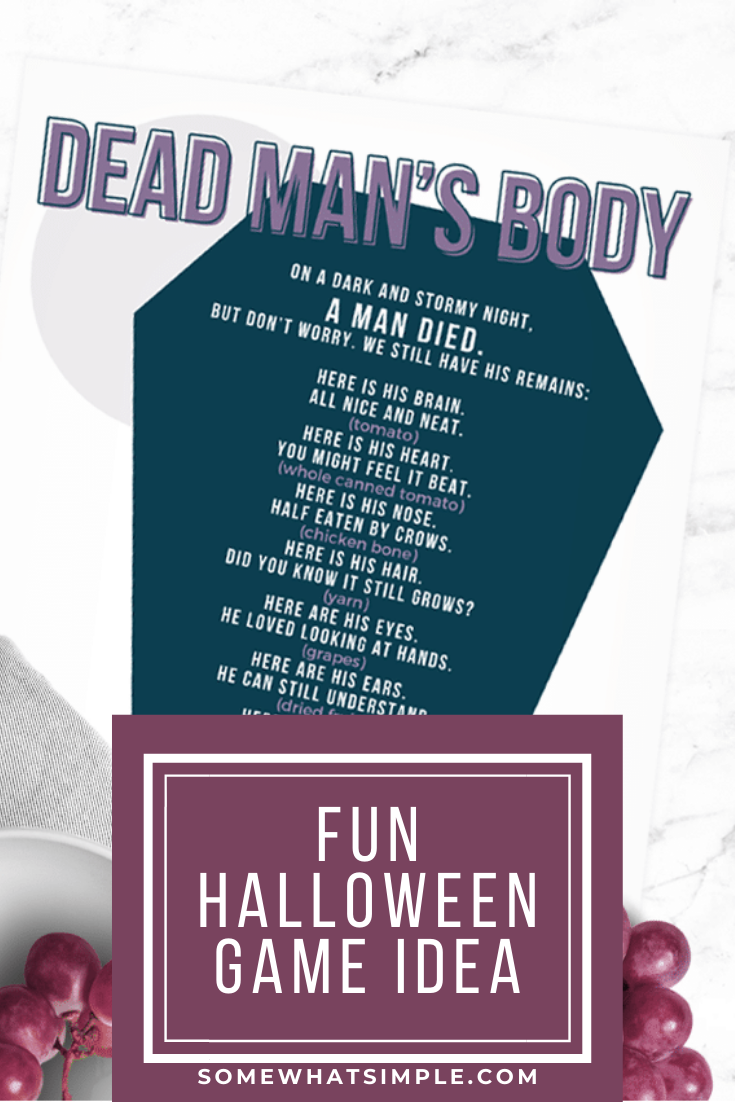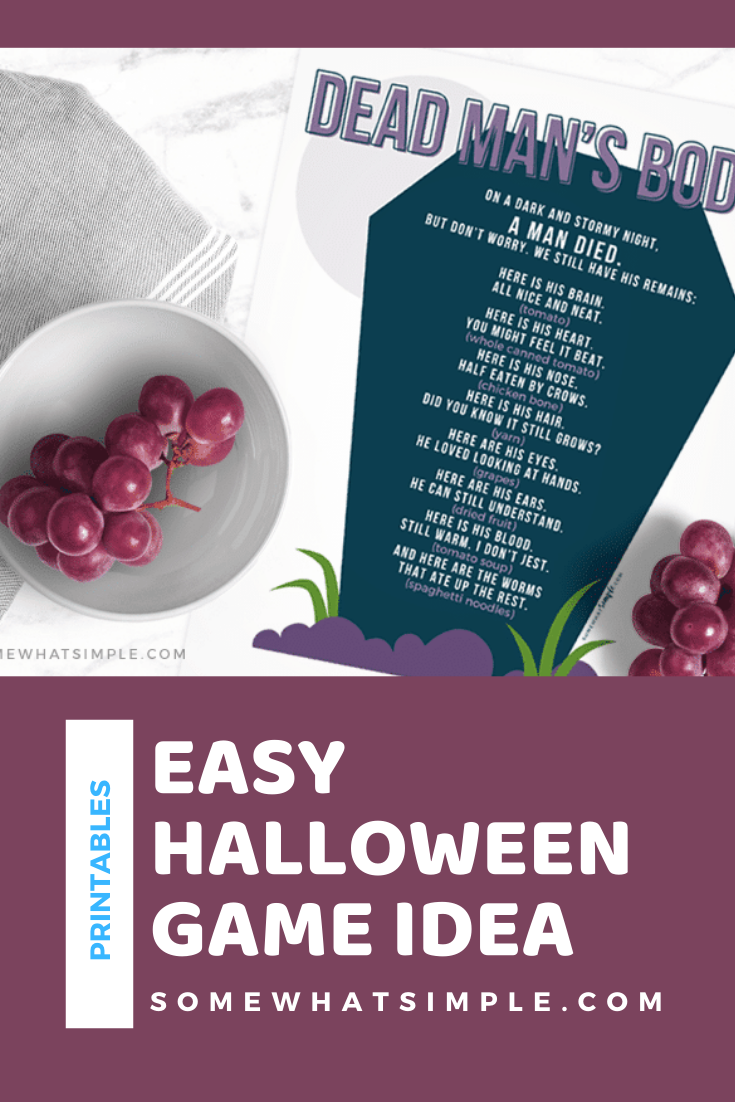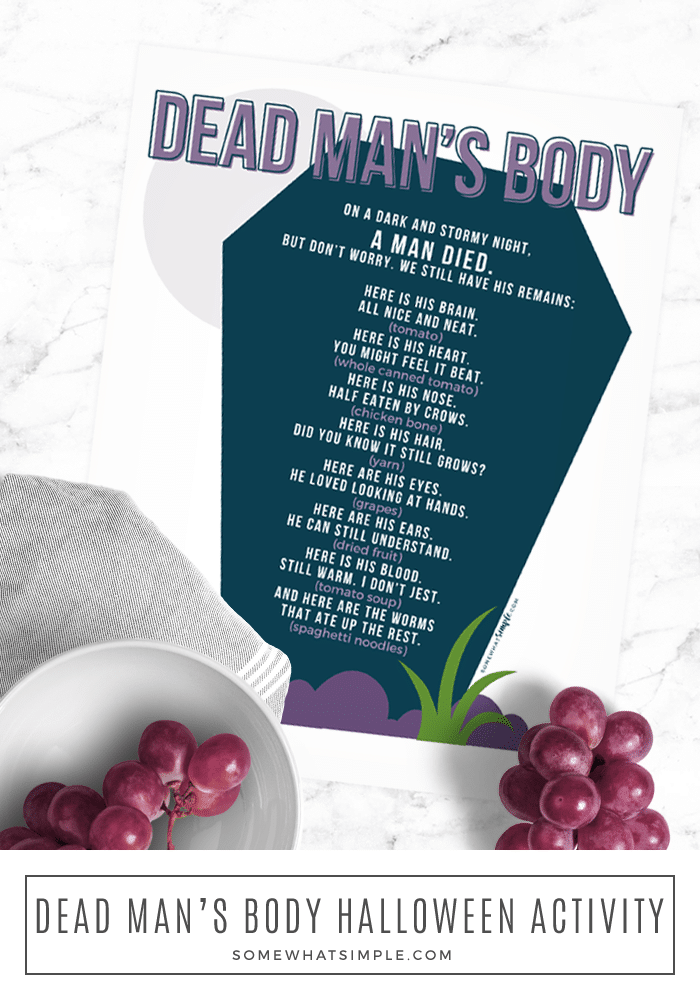 Looking for a fun Halloween game for kids? Dead Man's Body is a spooky activity kids LOVE! Pass around covered bowls filled with different "body parts" and let them guess what's inside.
This game is so much fun to play during Halloween. After you're done playing serve one of these delicious treat; Mummy Sugar Cookies, Frankenstein Rice Krispies Treats or these Witch Hat Cupcakes.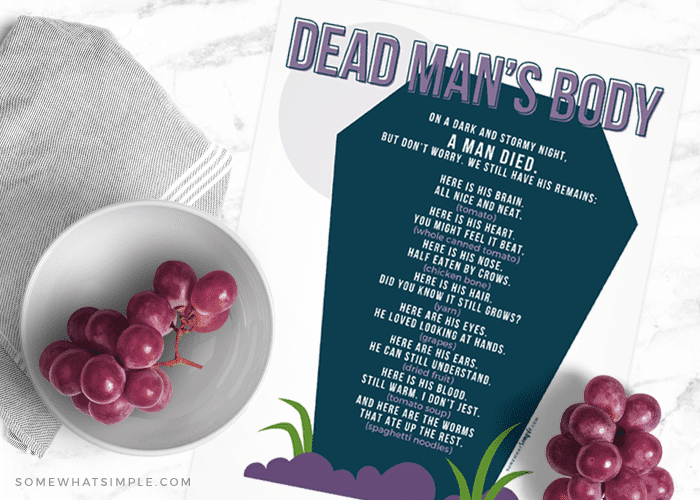 Easy Halloween Game For Kids
My mom and her sisters use to host a Halloween party every year for me and my cousins waaaaay back in the day. One of the things I remember LOVING at the party was an activity called "Dead Man's Body". I decided to give it a try with my own kids, and it was a BLAST!
Here's how you pull it off:
Dead Man's Guts Halloween Game
This fun game is perfect to play at a Halloween Party for kids. All you need are a few easy supplies and a couple minutes of prep time. Once you're ready, it's time for the kids to start playing with a real "dead man's body".
SUPPLIES/INGREDIENTS –
1 large fresh tomato
1 whole canned tomato
spaghetti noodles, cooked
1 piece of chicken bone
wet bunch of yarn
2 peeled grapes
Warm tomato soup
2 pieces of dried fruit
9 small hand towel to cover the bowls
paper towels, one for each child
Dead Man's Body poem* (download below)
*In preparation for this blog post, my awesome friend took the original story I used and she turned it into a poem! (She is amazing!!) Feel free to use it if you'd like!
How To Play The Game
Place each item in a bowl, then, cover each bowl with a towel.
Have the kids sit in a semi-circle in a darkened room. Give each of them a paper towel to keep in their lap in case they want to wipe their hands.
Tell the Dead Man's Body poem as you pass the covered bowls around for each of them to feel – without looking!
DISCLAIMER
My 3-year old daughter and my nephew who is 4 were too scared to even reach into the bowls! But my 6 year old son, my 5 year old niece and my son's friend had a blast with it! So keep that in mind if you have little ones at home. Get ready for squeals of excitement and disgust!
More Fun Halloween Printables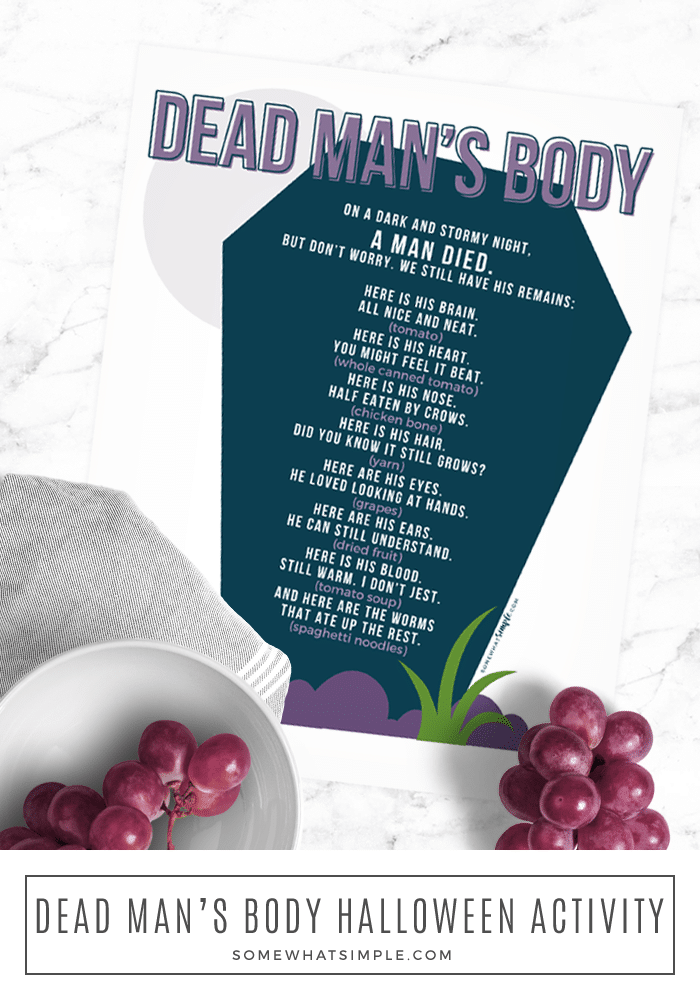 Hope you have a happy Halloween!