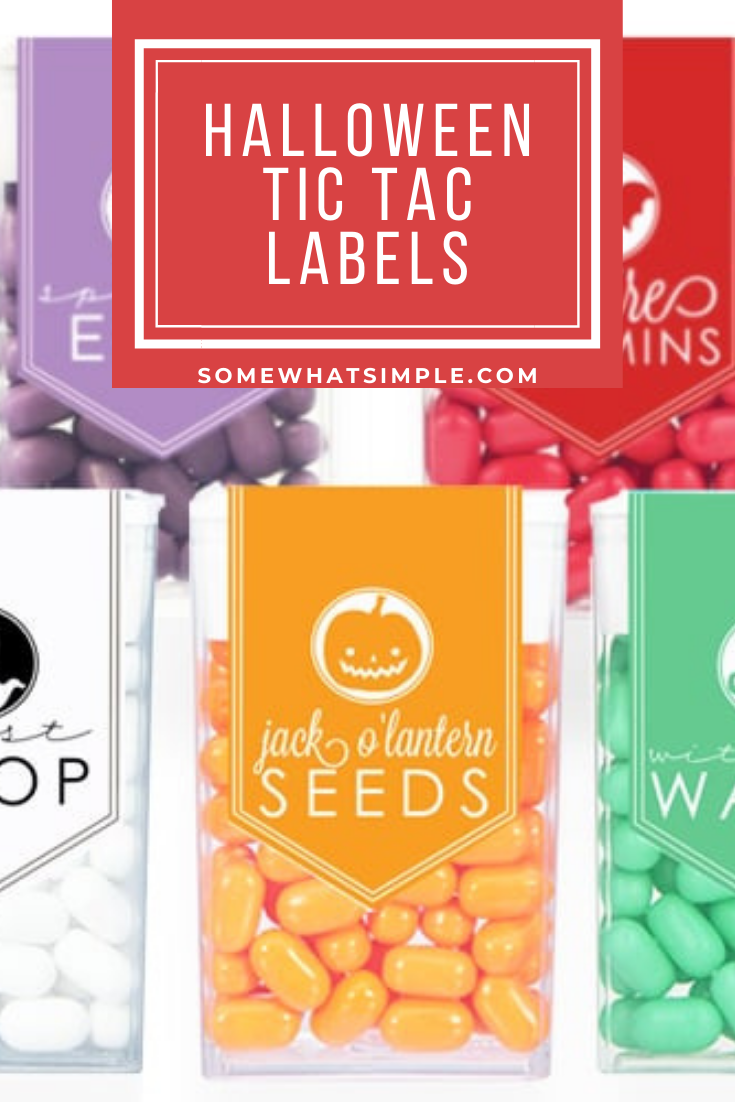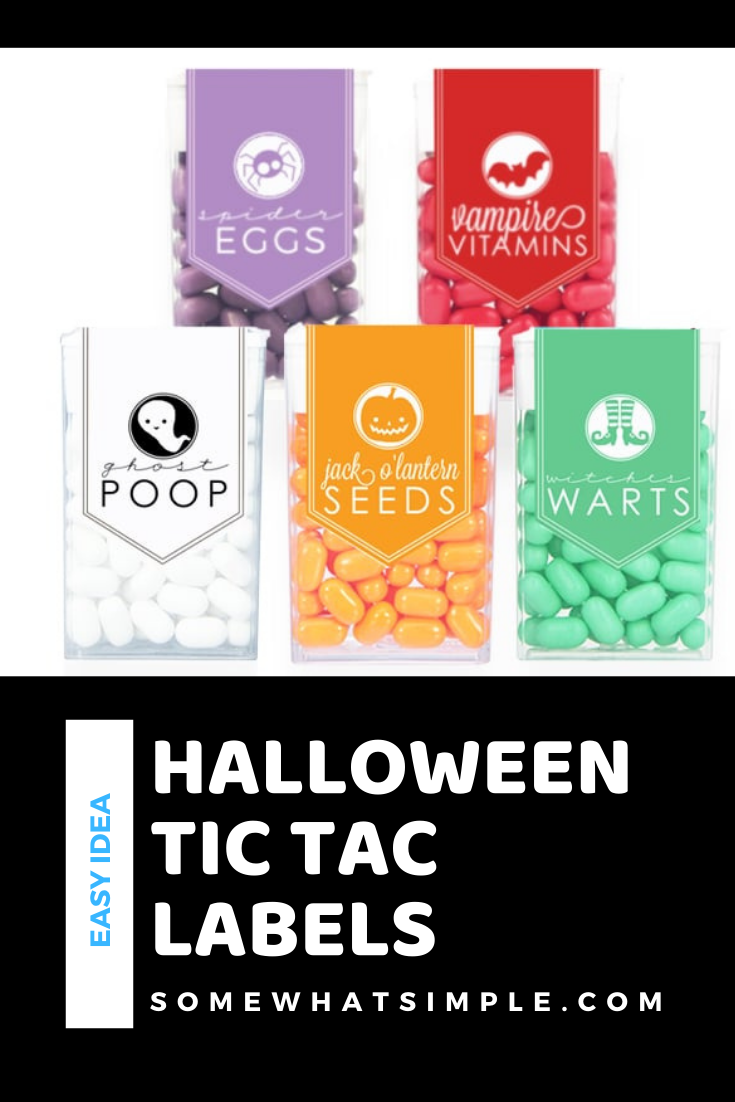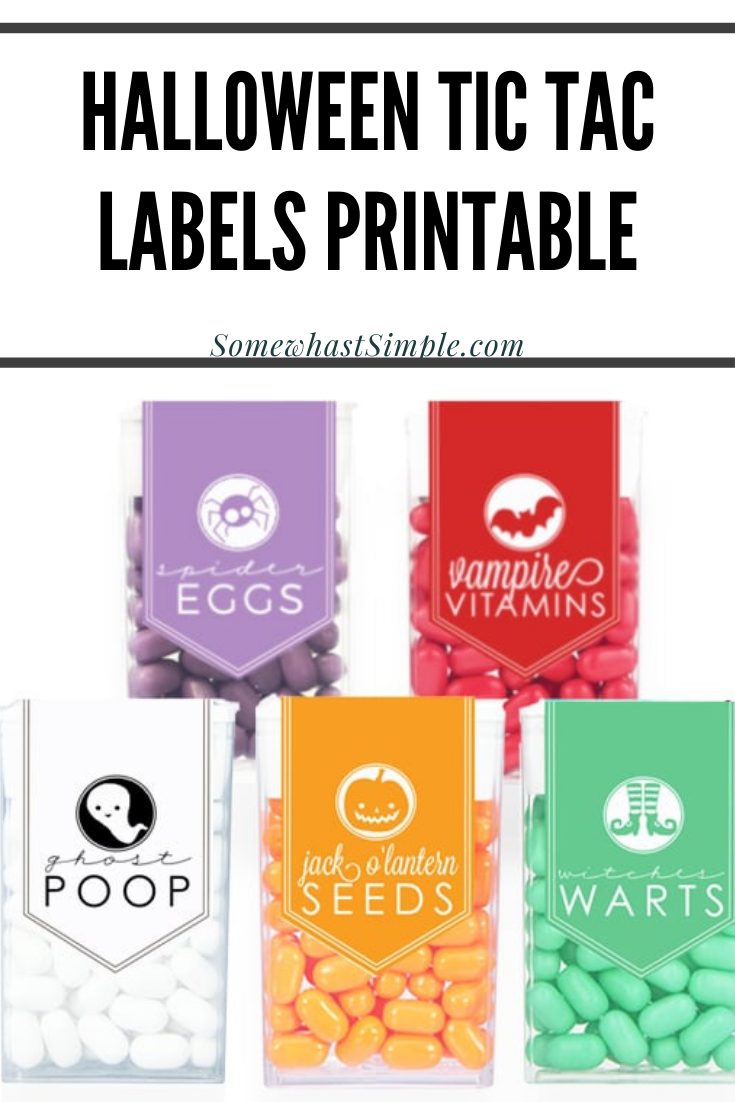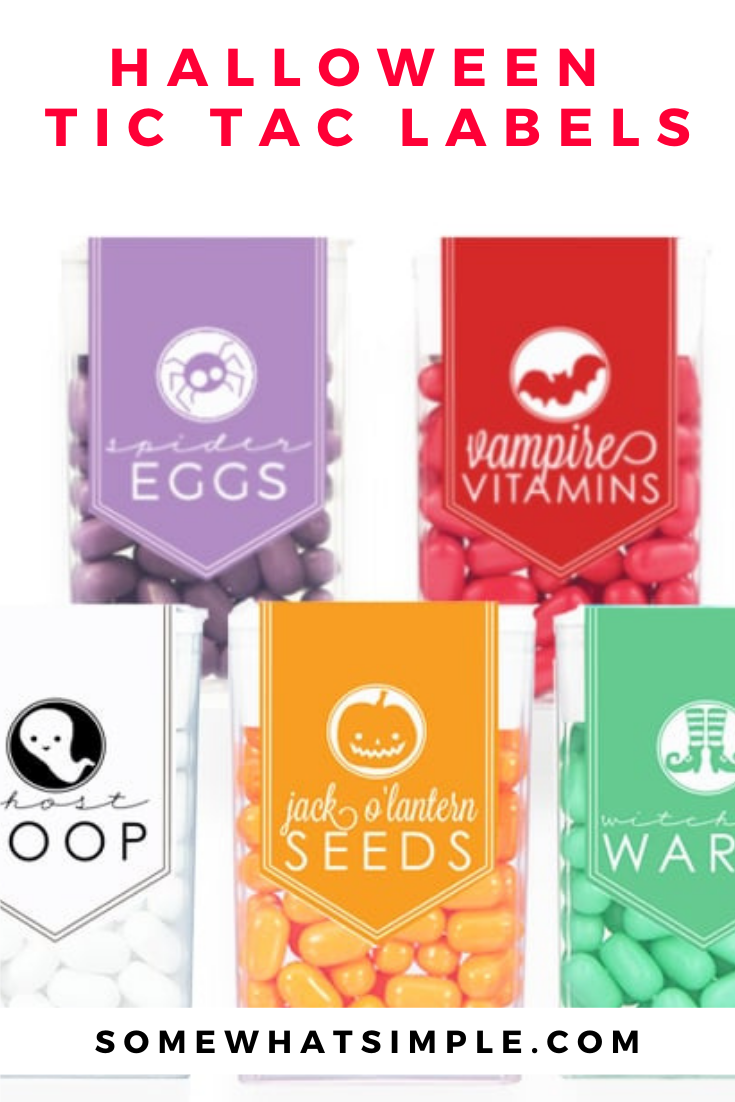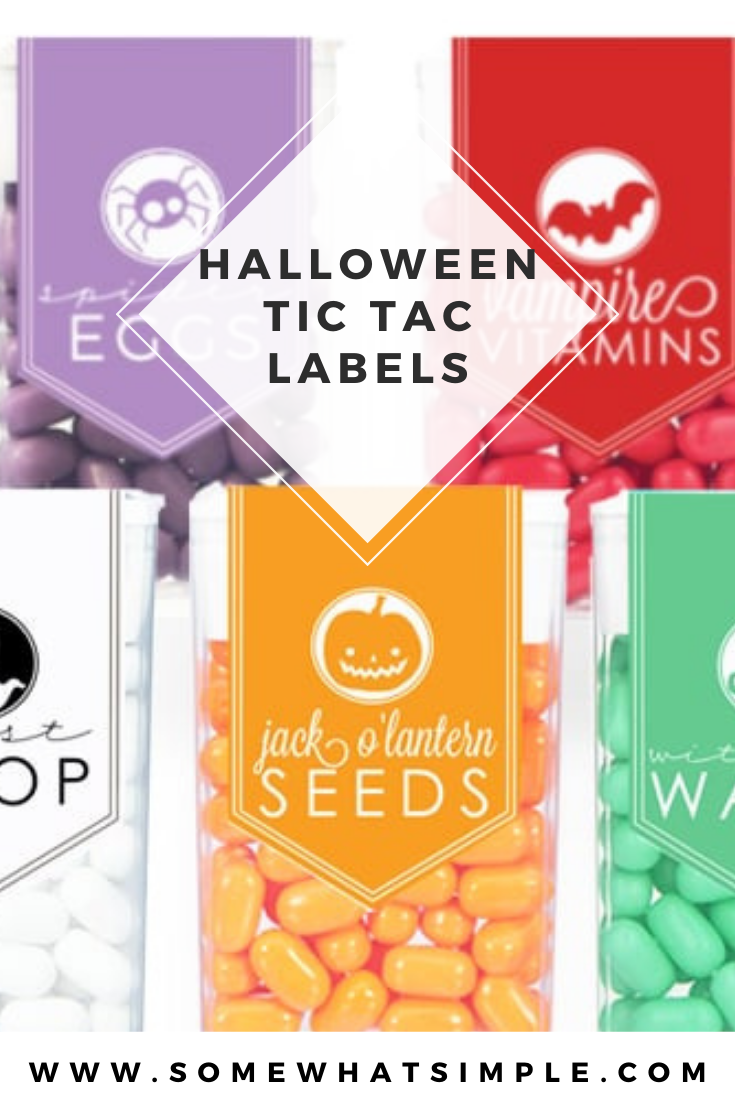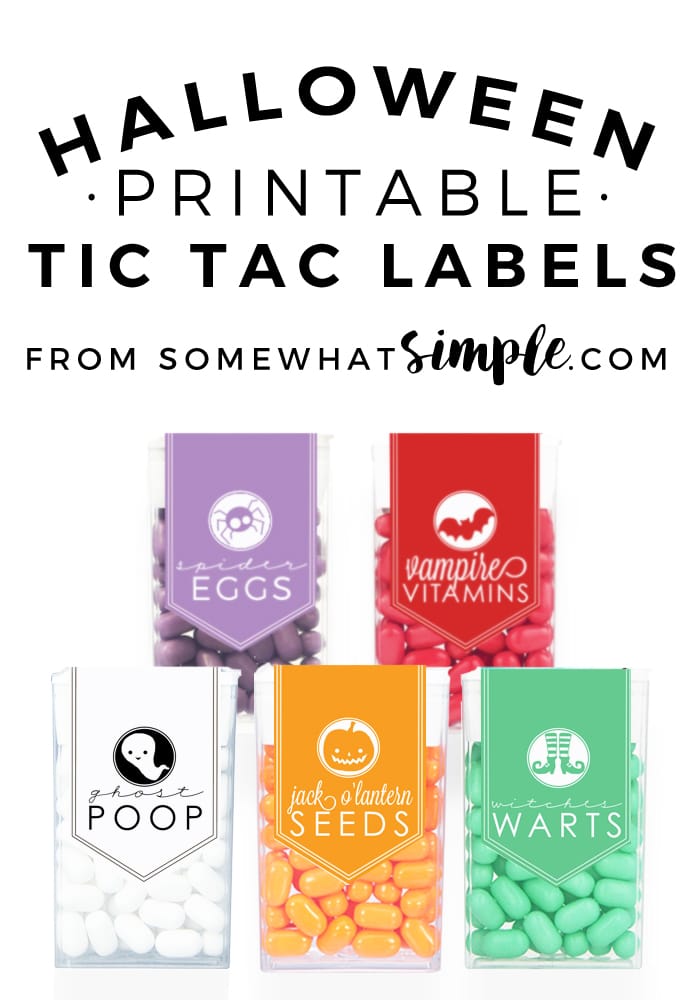 Halloween Tic Tac Labels are easy, inexpensive and super cute to make! The make the perfect Halloween party favor or you can easily hand these adorable candies to your trick or treaters.
These labels are perfect to serve at your next Halloween Party. I also love to serve these delicious Pumpkin Popcorn Balls, Witch Hat Cupcakes and Zombie Bait Chex Mix.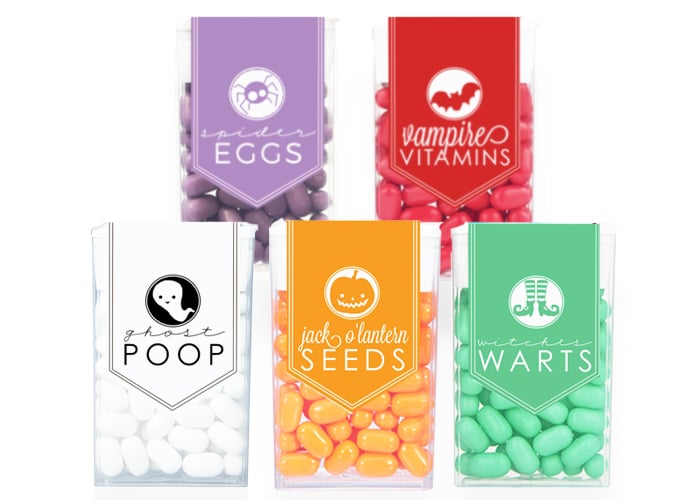 So you need a party gift/favor, or handout, etc. and want to do something a little different this Halloween. You want to be clever. You want to be awesome. But you need simple. And inexpensive (like 79 cents each, inexpensive). Well my friends, I have the perfect solution for you: Tic Tac Halloween Labels.
This year everyone will be talking about these adorable treats that you'll be handing out. Here is the simple tutorial on how to put these together.
TIC TAC HALLOWEEN LABELS
MATERIALS:
*If you'd like to get even fancier, print these off on sticker paper or full page labels, and eliminate the need for a glue stick. ?
NOTE:
You can find almost any Tic Tac flavor you need on Amazon!
DIRECTIONS:
Cut out labels.
Glue the labels on the Tic Tacs
…that's it!
How freakin' easy is that?! My kids and I love them! Leave them as is, or apply ribbon, buttons, washi tape, glitter, or whatever your heart desires.
More Fun Halloween Printables
Tic Tac Label Download
(And hurry! These are only going to be FREE for a limited time!)
(We have 15 more Tic Tac Printable for every holiday and celebration imaginable! Click HERE to see them all!)