These Tic Tac Halloween Labels are easy, inexpensive and super cute!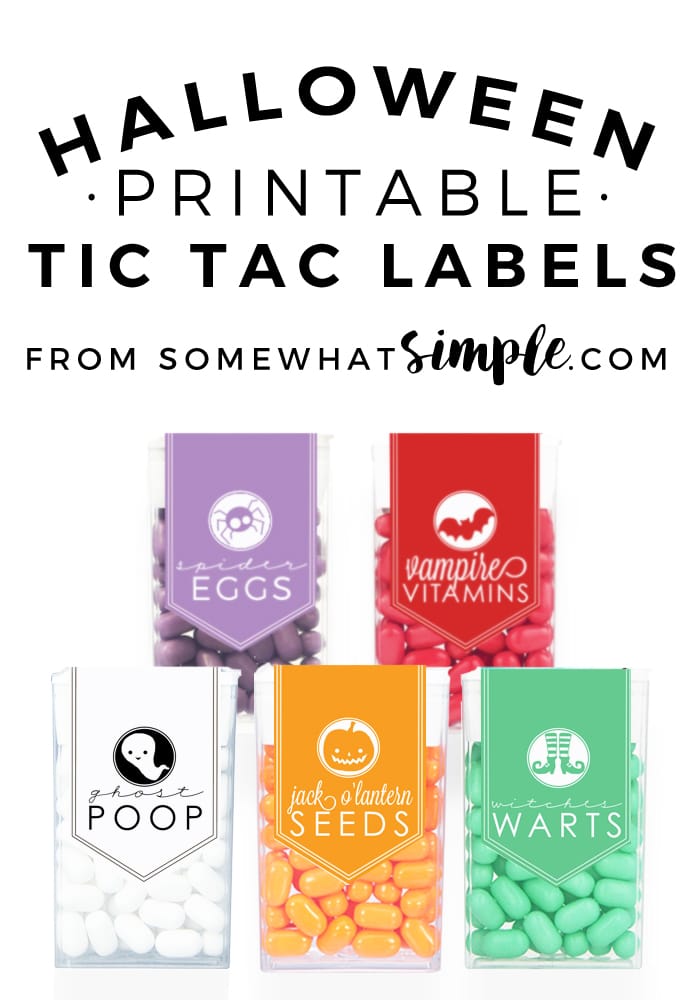 So you need a party gift/favor, or handout, etc. and want to do something a little different this Halloween.  You want to be clever.  You want to be awesome.  But you need simple.  And inexpensive (like 79 cents each, inexpensive).  Well my friends, I have the perfect solution for you: Tic Tac Halloween Labels.
Here is the simple tutorial –
TIC TAC HALLOWEEN LABELS
MATERIALS: 
*If you'd like to get even fancier, print these off on sticker paper, and eliminate the need for a glue stick. ?
NOTE:
You can find almost any Tic Tac flavor you need on Amazon!
DIRECTIONS: 
Cut out labels.
Glue the labels on the Tic Tacs
…that's it!
How freakin' easy is that?!  My kids and I love them!  Leave them as is, or apply ribbon, buttons, washi tape, glitter, or whatever your heart desires.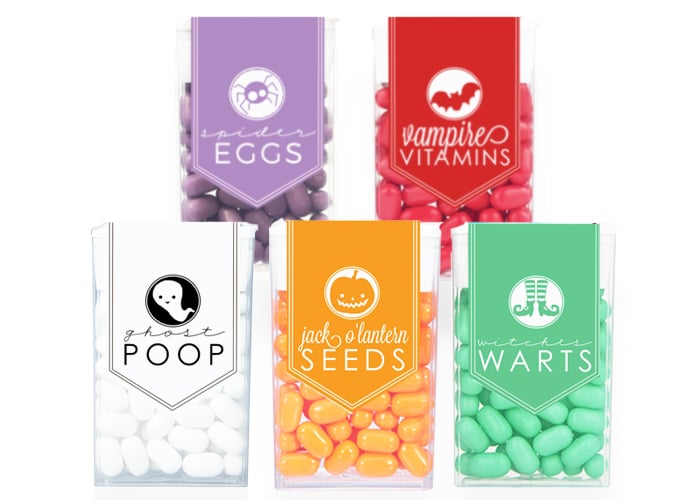 (And hurry! These are only going to be FREE for a limited time!) 
(We have 15 more Tic Tac Printable for every holiday and celebration imaginable! Click HERE to see them all!)