Get some good laughs at your next Halloween party with this throwing up pumpkin guacamole!  It's the perfect addition for any party.  What screams Halloween more than having a pumpkin throwing up everyone's favorite dip!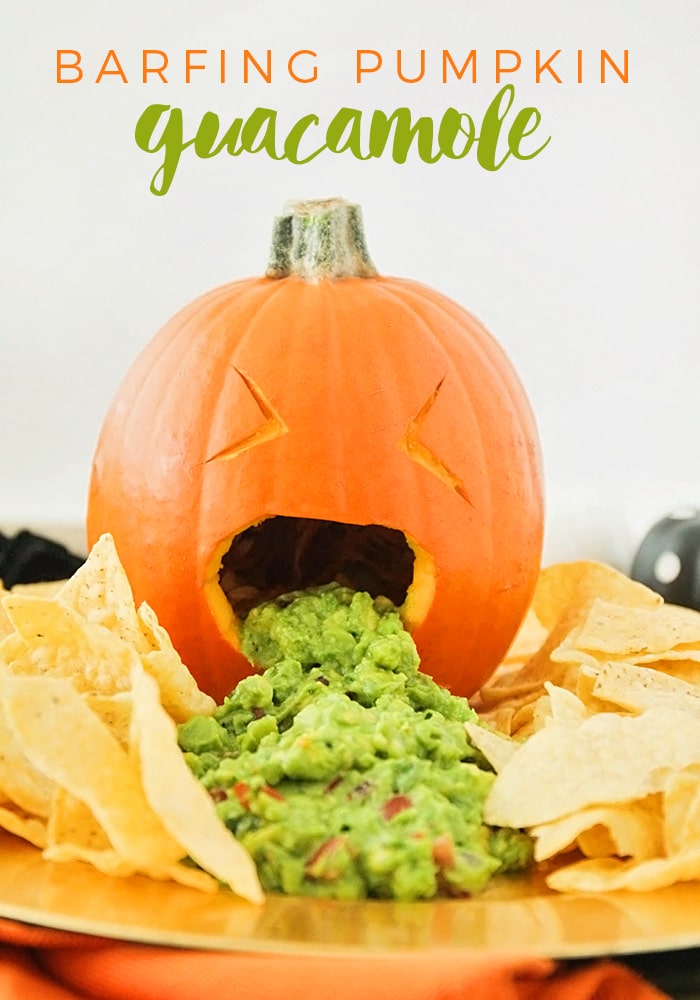 Last year we had a family Halloween party where everyone was asked to bring a side dish to share. This throwing up pumpkin guacamole is the dish my sister-in-law brought, and it completely stole the show!!!
The kids LOVED it, and the adults all got a good laugh! Here is how to make one for your next spooky shin-dig: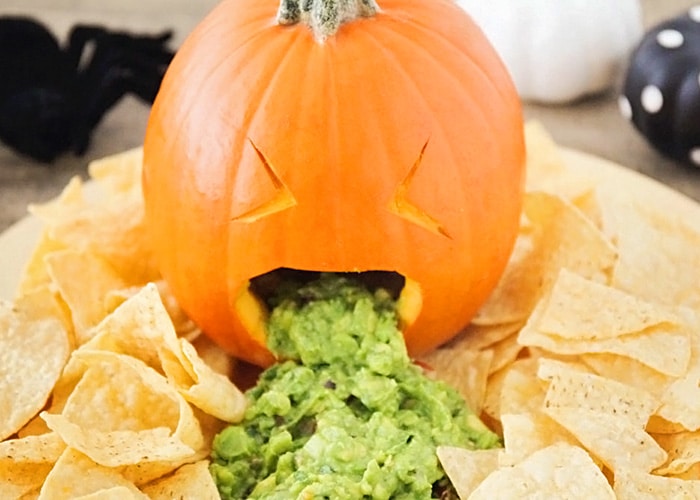 Puking Pumpkin Guacamole
INGREDIENTS:
1 small pumpkin – we used a pumpkin pie pumpkin that was about 5-6 inches tall.

pumpkin carver or knife

big platter
tortilla chips
guacamole – here are a few links to some of our favorite guacamole recipes:
Barfing Pumpkin Directions: 
Cut open the top of your pumpkin and clean out the "guts" on the inside. Discard the guts and place the top back on.
Carve a barfing pumpkin face by making 2 triangle slits for the eyes and a round hole for the mouth.
Place the pumpkin on the serving tray and spread the guacamole from the mouth of the pumpkin, and down the center of the serving tray.
Set tortilla chips on the side, serve and enjoy!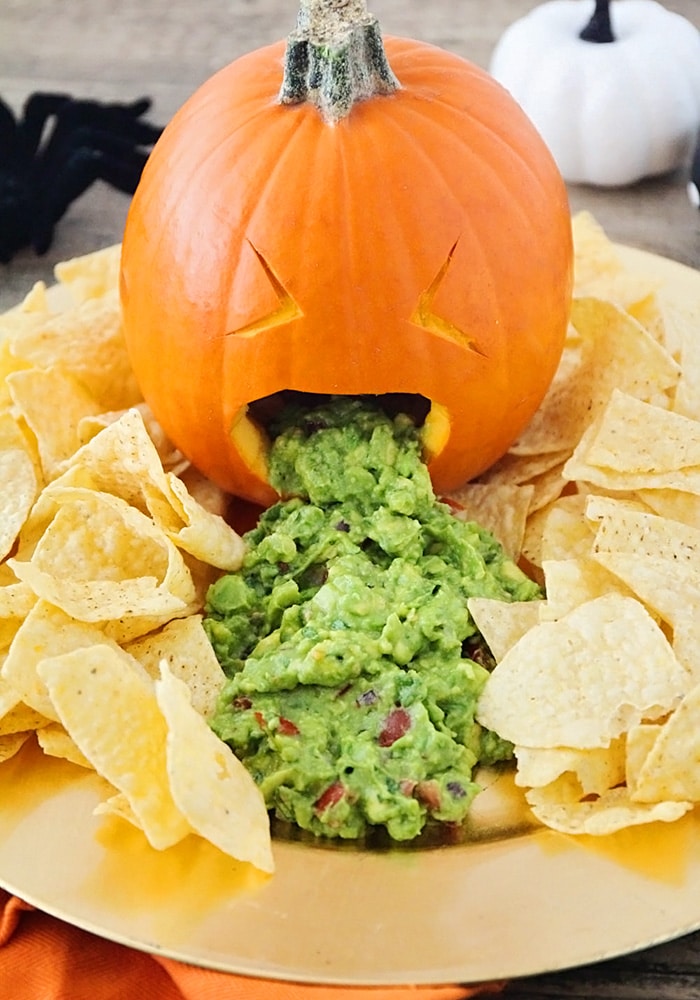 So simple, and disgustingly hilarious!
Some might even call it "Spew-ky" 🙂
…(did we go too far?)
. . . . .
We have some more fun Halloween foods that are sure to get a good laugh –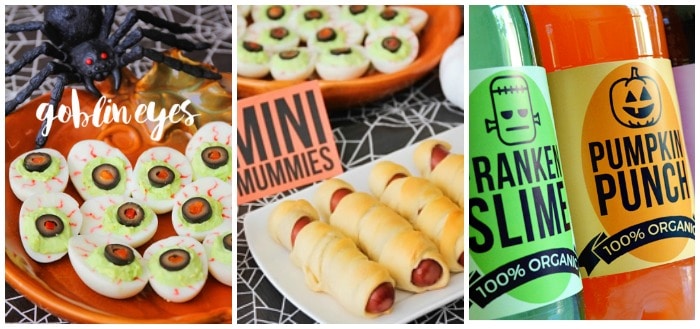 Goblin Eyes Deviled Eggs || Mummy Hot Dogs at a Spooky Halloween Lunch || Spooky Soda (with free printables!)
. . . . 
Do you have a favorite Halloween dish you like to make for you spooky festivities?
Any family traditions?
Leave us a comment below, we'd love to hear all about it!
Have a happy Halloween everyone!
This post originally published on Somewhat Simple in October 2012. It was updated with new images in October 2016.