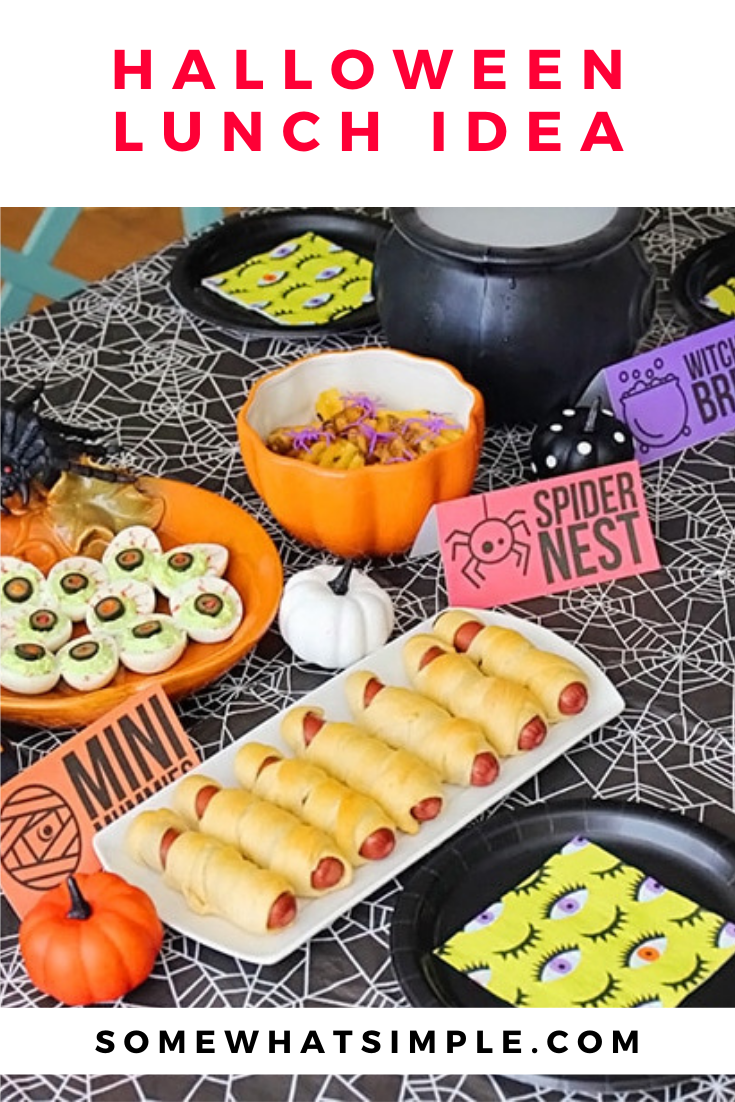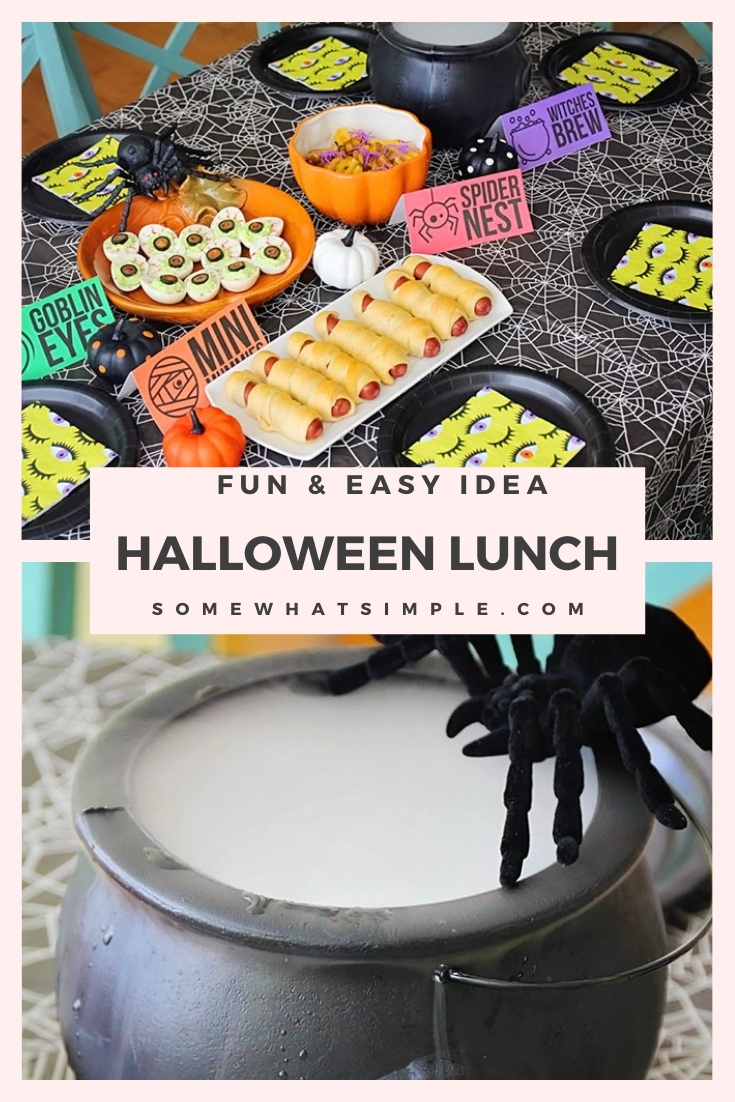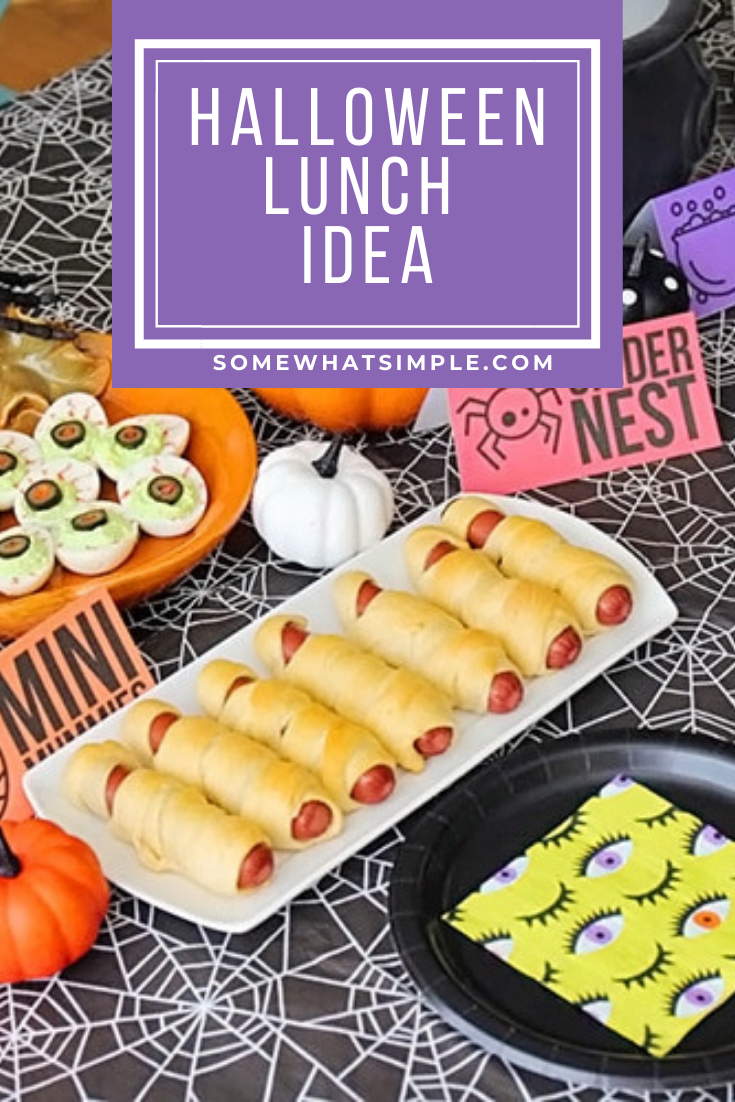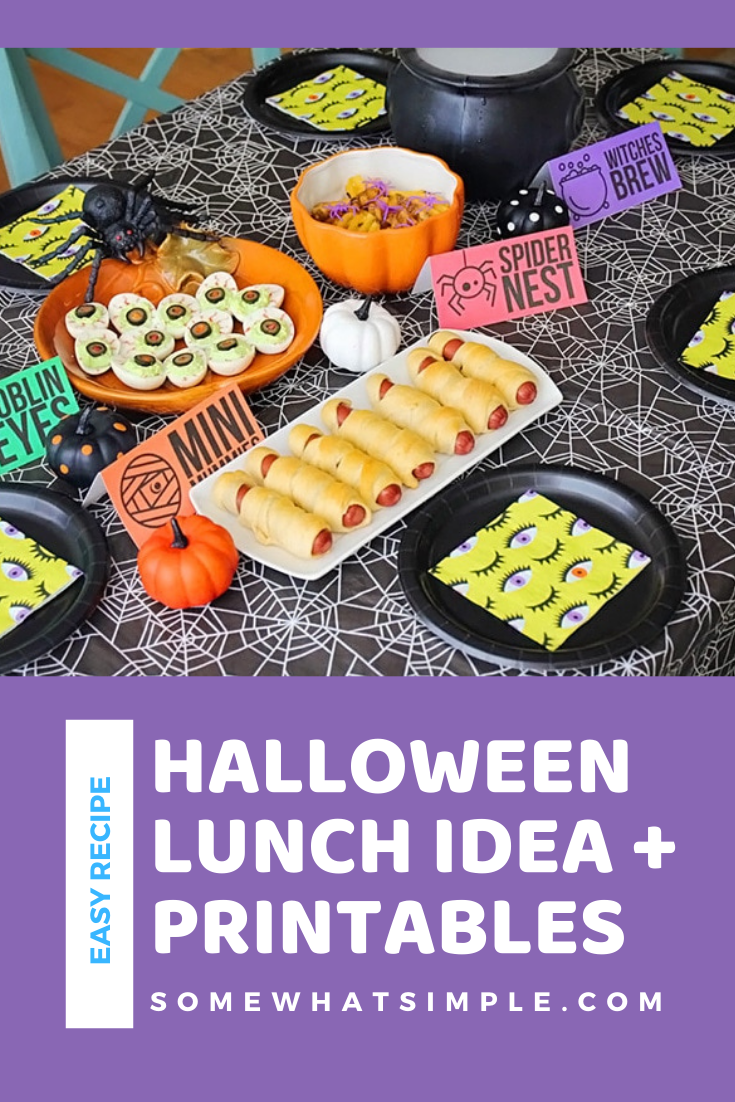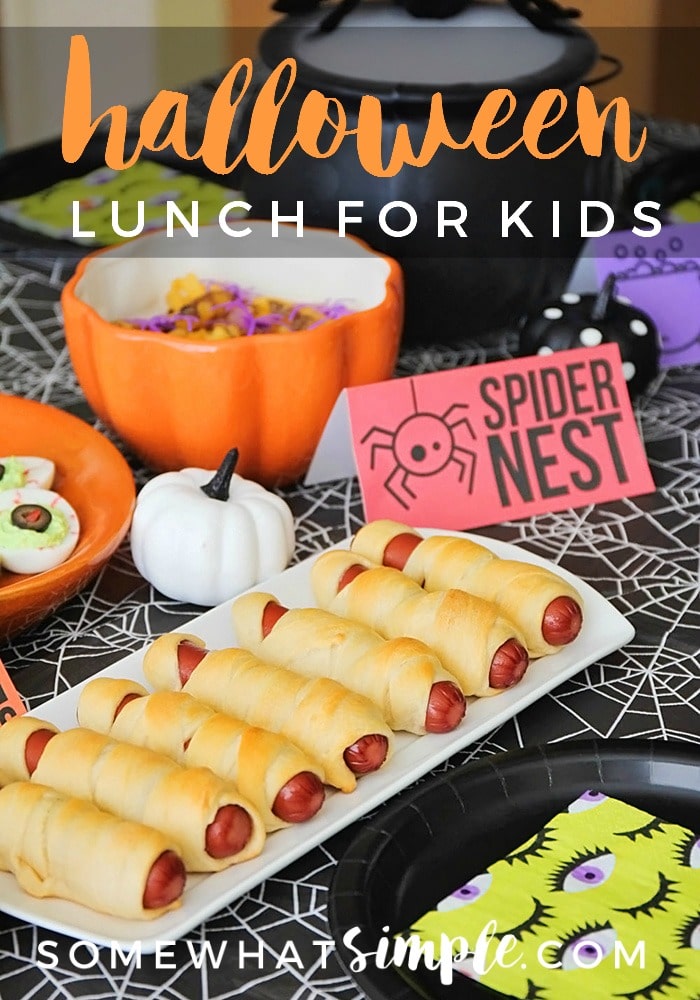 A Halloween lunch is a fun way to celebrate this spooky holiday with your kids!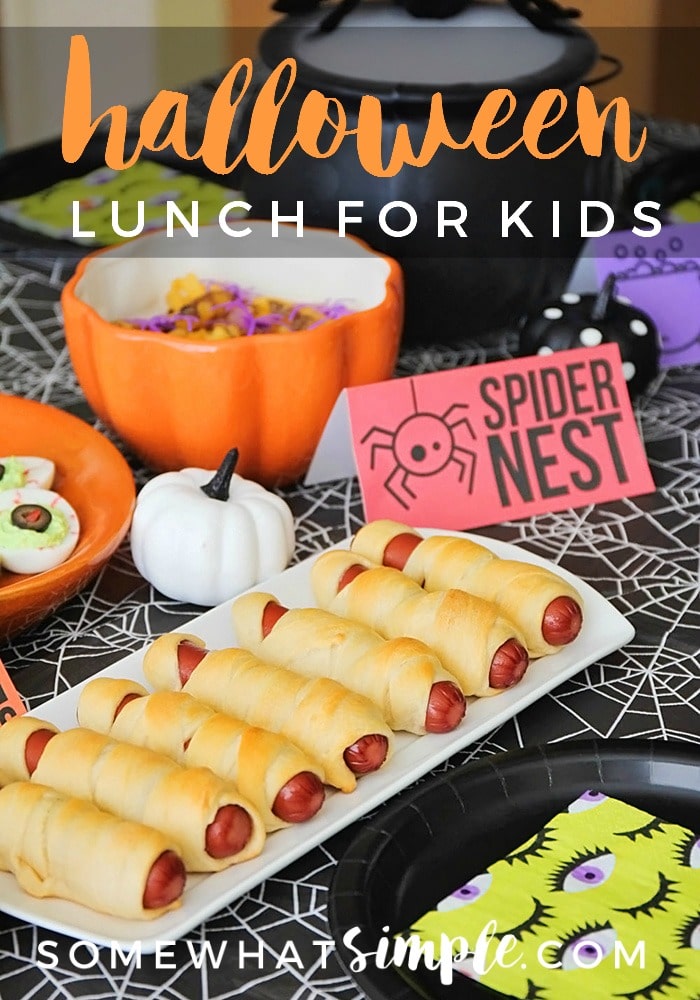 Last week I let each of my kids invite one friend over for a fun Halloween lunch. All the kids had so much fun, and they got a kick out of the food! Here is what I served:
Halloween Lunch for Kids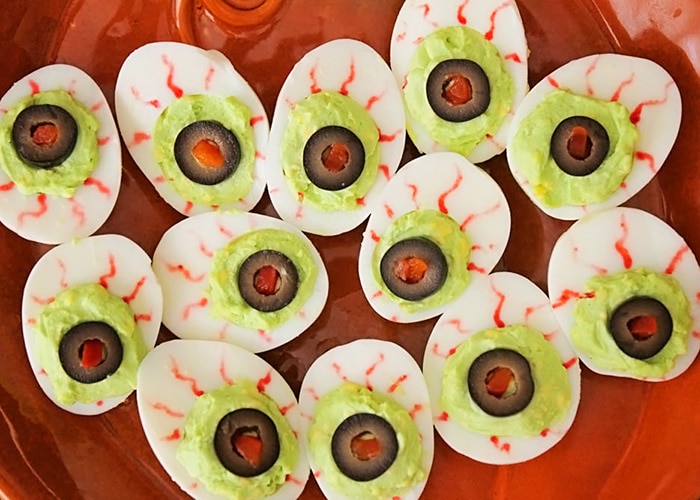 Goblin Eyes – A simple deviled egg in costume! Tutorial from last year right here on Somewhat Simple.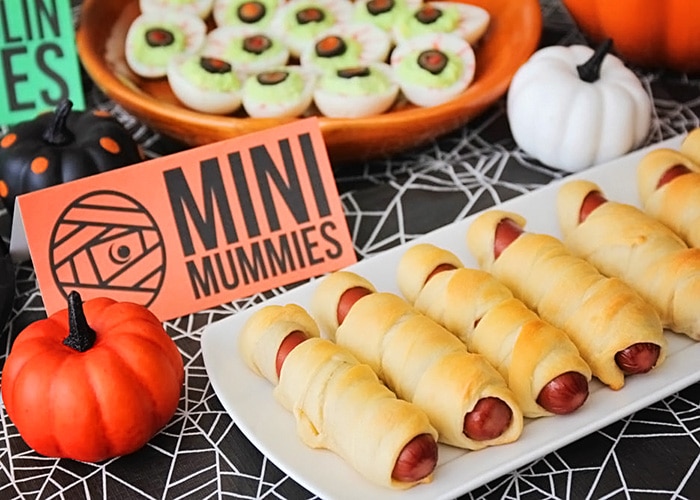 Mini Mummies – Hot Dogs wrapped in thin strips of refrigerated croissants. Tutorial from Blue Cricket Design.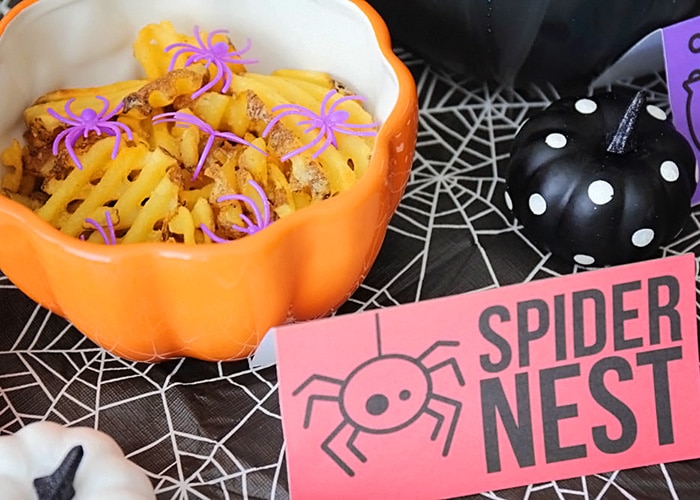 Spiders Nest – Frozen crisp-cut fries baked according to package directions and tossed with plastic spiders- Easy and festive!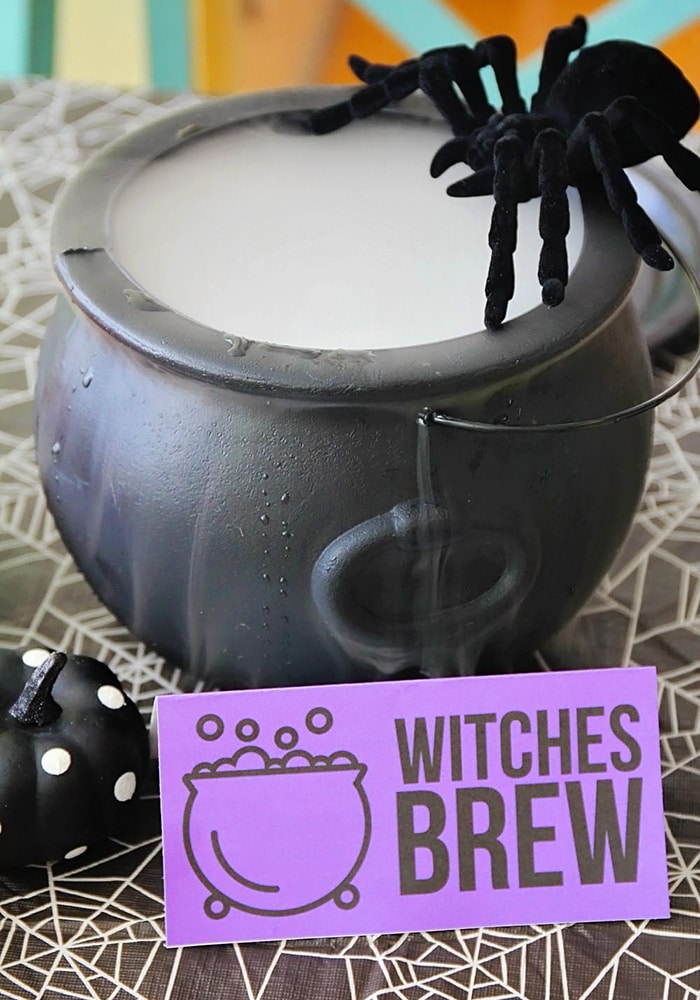 Witches Brew – 1 pot of cream soda with small chunk of dry ice.
Halloween Lunch Labels
If you'd like to print the labels we used for our lunch, here ya go!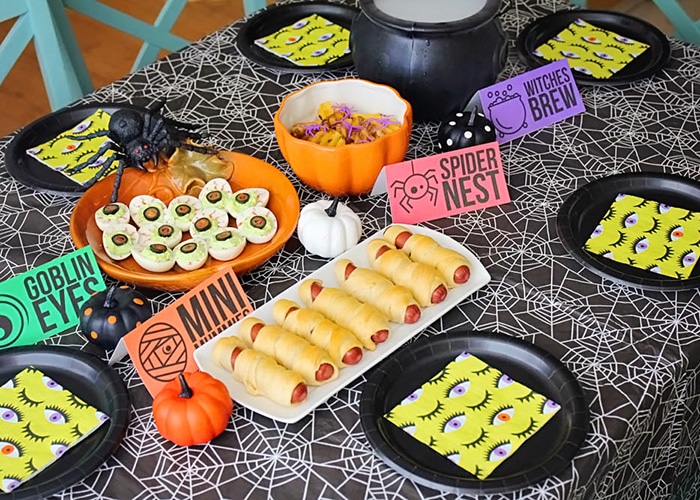 Just a reminder- these printables, as well as all other printables on Somewhat Simple are for personal use only. Please do not sell them or claim them to be your own. We appreciate your support!
Time to eat up!
Do you have any festive foods for Halloween your family loves?
Leave us a comment below, we'd love to hear about it!!
This post was originally published in October 2009.