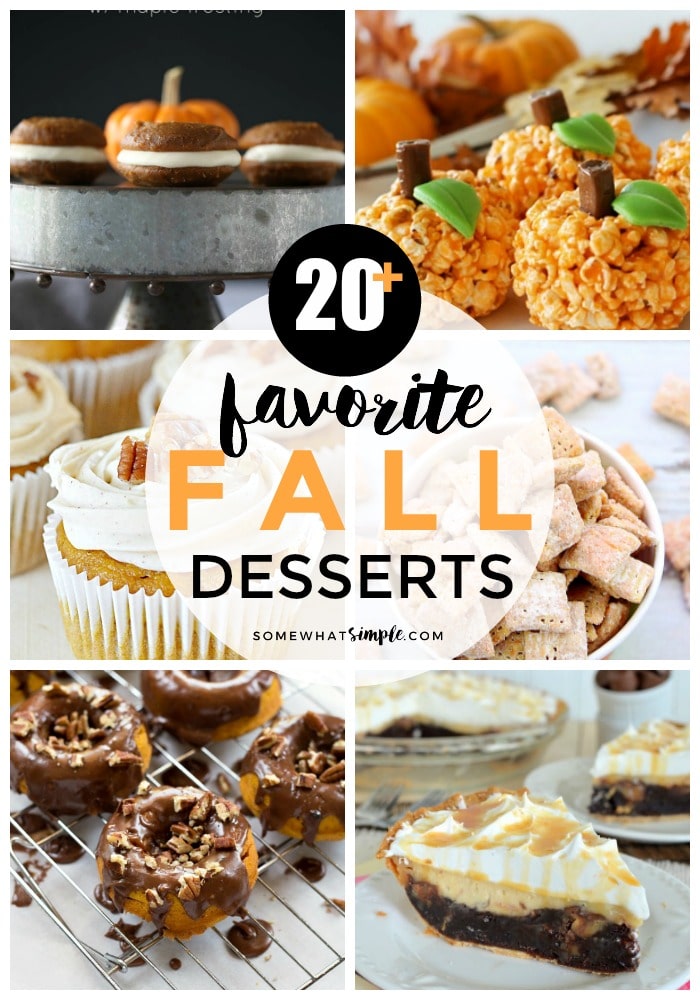 The best flavors of fall in dessert form! Here are over 20 of our favorite fall desserts!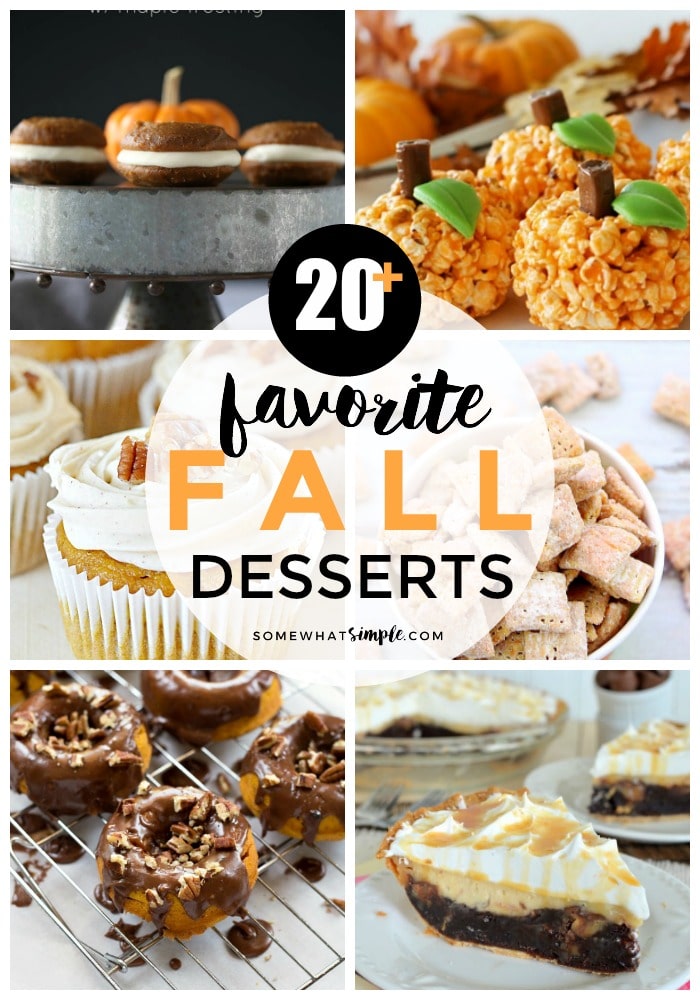 After a long, warm summer I am definitely anxious to be back in the kitchen whipping up some of my favorite comfort foods! Pumpkin, apple, caramel and more – the flavors of fall are seriously some of my very favorite!
To get us started, I made a short video of 3 EASY fall treats you can make with the kids. Take a look –
Here are links to each of the treats I demonstrated in the video above –
…and here are 20 more delicious ideas!
Favorite Fall Desserts and Treats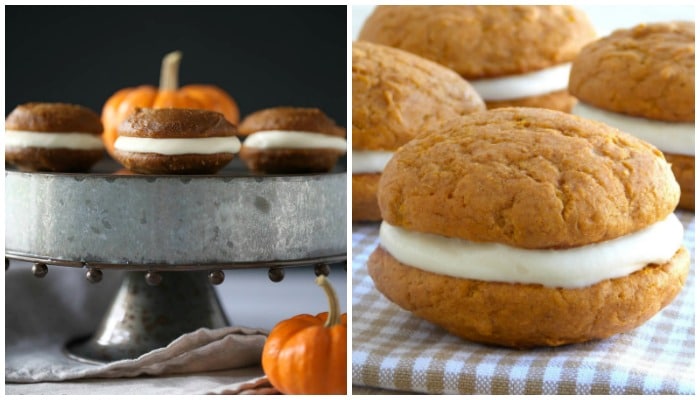 Pumpkin Whoppie Pies with Maple Frosting // I Heart Naptime
Pumpkin Spice Whoopie Pies with Cream Cheese Filling //A Homemade Living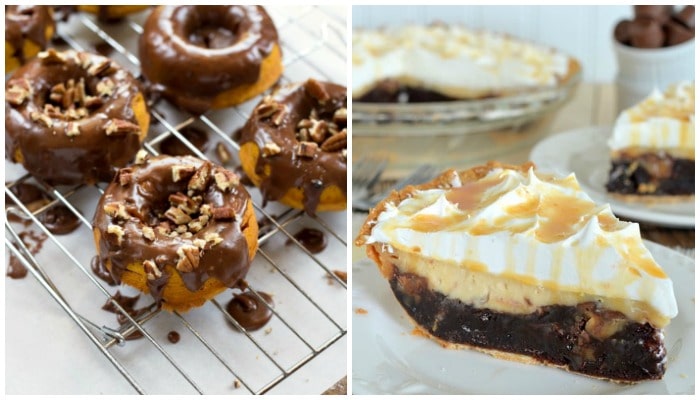 Baked Pumpkin Donuts with Chocolate Icing // I Heart Eating
Salted Caramel Brownie Cheesecake Pie // Brew Crew Life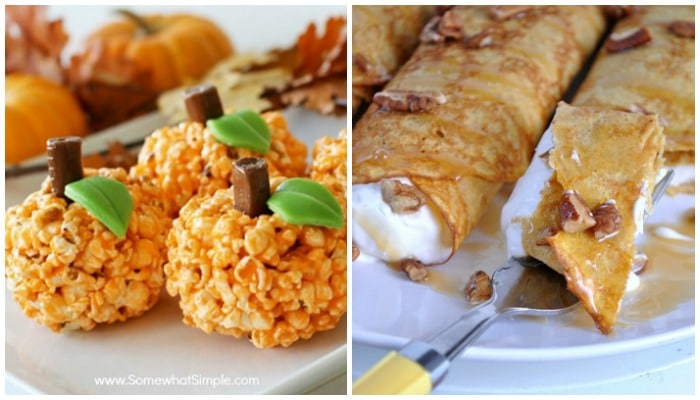 Salted Caramel Brownie Cheesecake Pie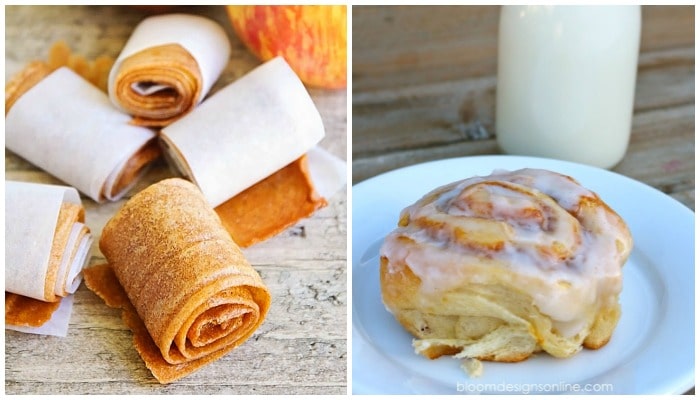 Apple Cinnamon Fruit Leather // Somewhat Simple
Pumpkin Pie Rolls // Bloom Designs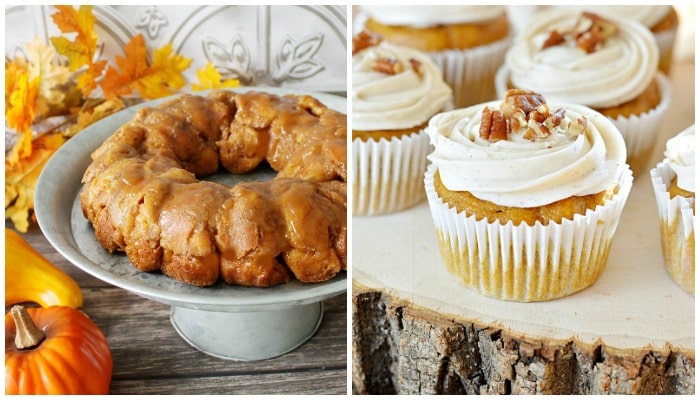 Pumpkin Monkey Bread with Brown Sugar Glaze // A Little Claireification
Maple Pecan Pumpkin Pie Cupcakes // A Pumpkin and A Princess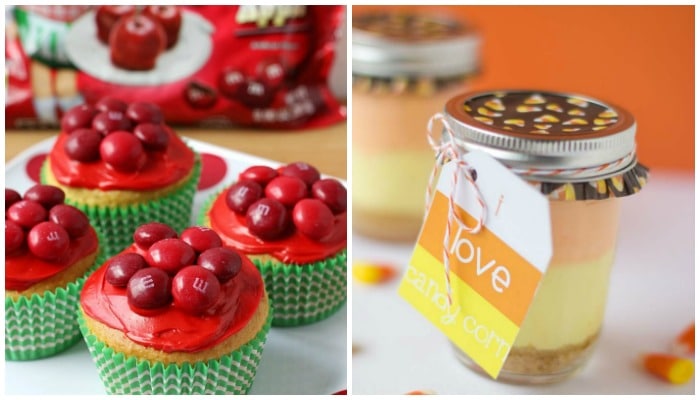 Candy Apple Cupcakes // Couponing and Cooking
Candy Corn Cheesecake // I Heart Naptime on Eighteen25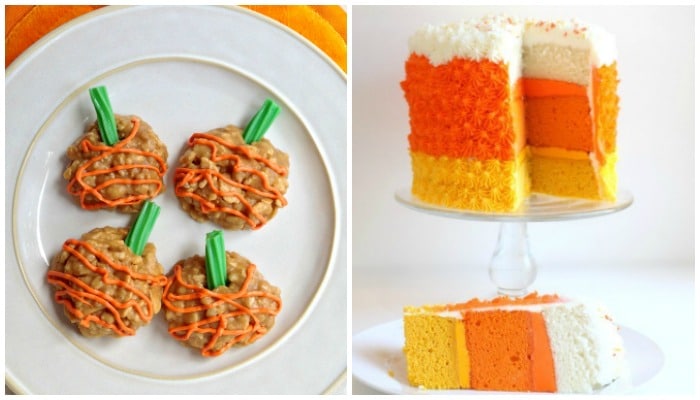 Pumpkin Spice Chewies // Jazzy Gourmet
Candy Corn Cake // Created by Diane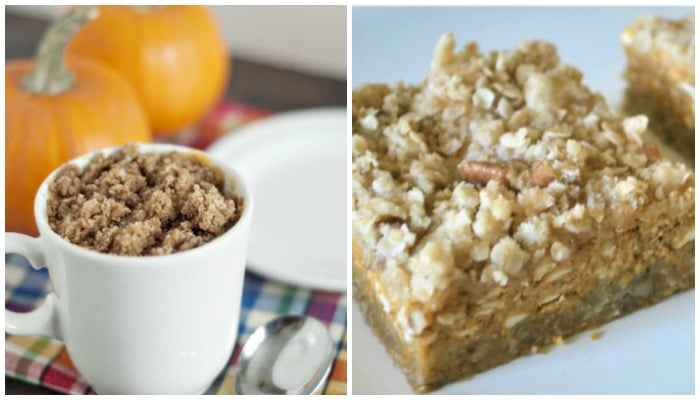 Delicious Pumpkin Coffee Cake in a Mug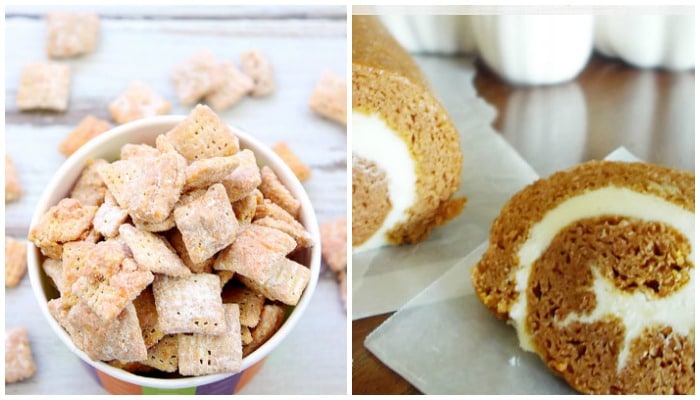 Pumpkin Spice Puppy Chow // Love Bakes Good Cakes
The Perfect Pumpkin Roll // Love Pomegranate House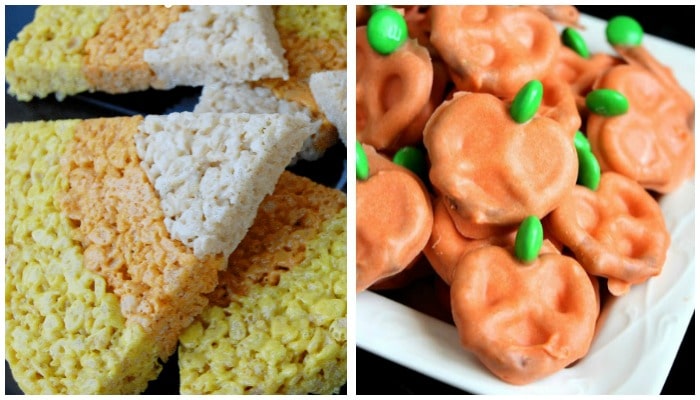 Candy Corn Rice Krispy Treats // Somewhat Simple
Pretzel Pumpkins // Butter with a Side of Bread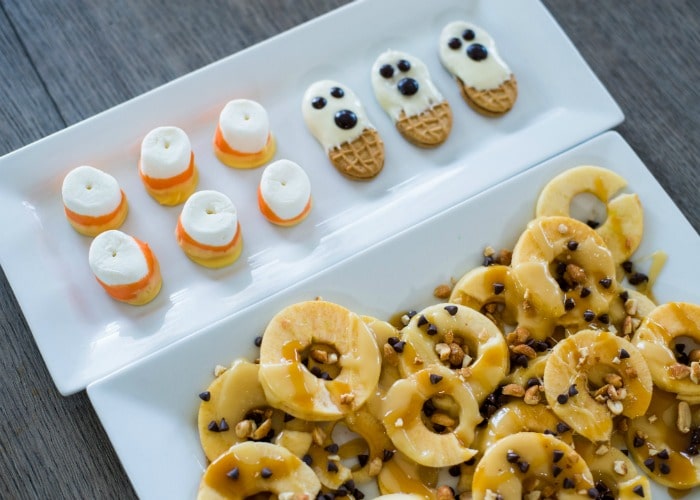 There you have it – 20 delicious fall desserts!
Did we leave your favorite off the list? Tell us about it in the comment section below!
Happy Fall!
This post originally published in September 2014. We updated it we our new favorites in September 2017.