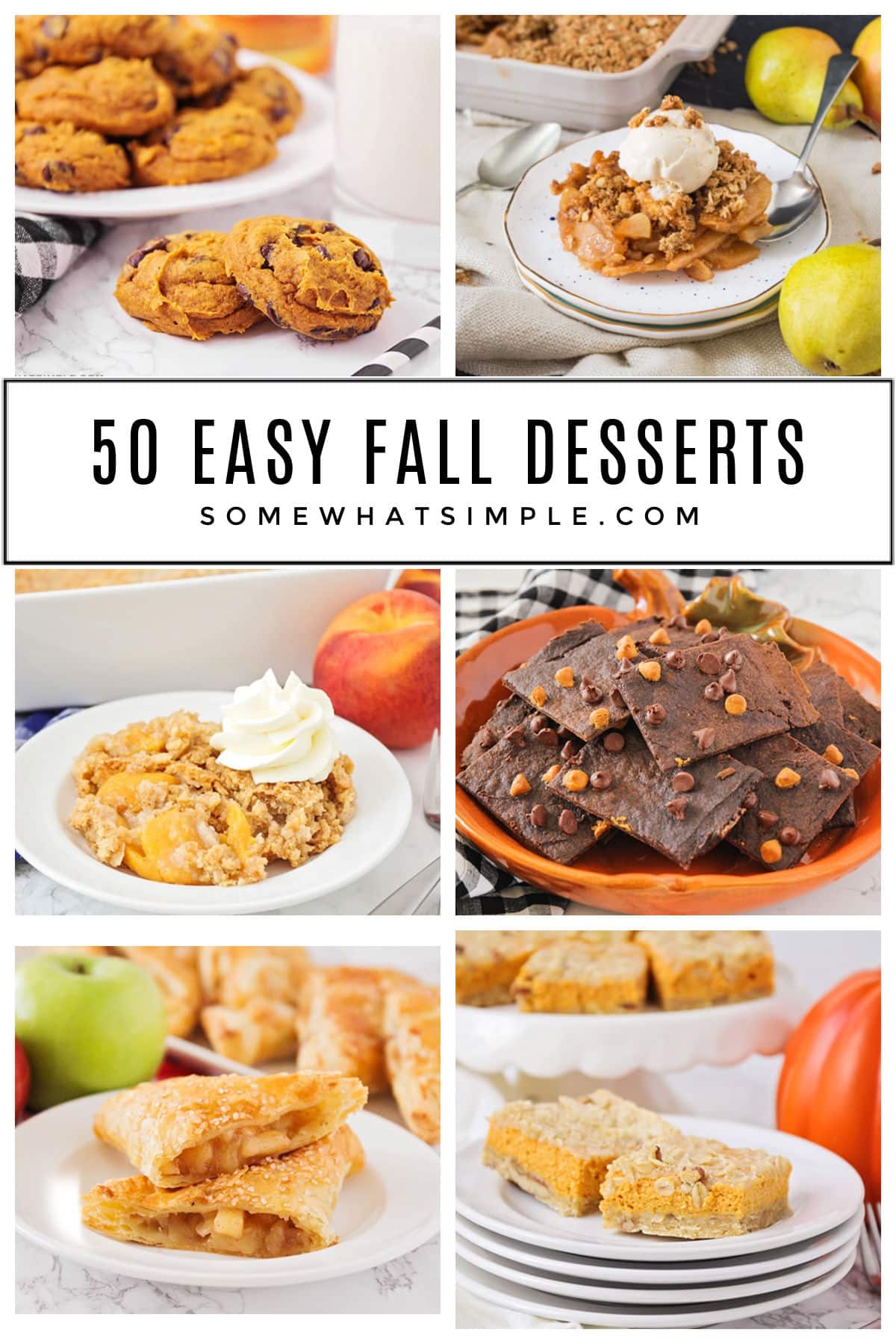 Pumpkin spice and everything nice – our favorite flavors of fall in dessert form! Here are 50+ easy fall desserts!
Here are a few more ideas to help you make the most of the fall season – "I Love You" Garland, Simple Fall Tablescape, and Scarecrow Craft for Kids.
Easy Fall Desserts and Treats
After a long, warm summer I am definitely anxious to be back in the kitchen whipping up some of my favorite comfort foods! Pumpkin, apple, caramel, and more – the flavors of fall are definitely some of my very favorites!
Today I'm sharing some simple fall treats you can make with or without the kids. Each recipe is easy, fun, and tastes delightful! Take a look –
Apple Desserts
Classicly delicious apple treats that will definitely help keep the doctor away!
Pumpkin Desserts
The ultimate flavor of fall in so many delicious varieties!
Fall Candy Desserts
'Tis the season to put all that trick-or-treat candy to good use!
Caramel Desserts
Creamy, rich, and delicious! Salted caramel always makes everything better!
Spooky Halloween Desserts
Festively spooky and totally cute!
Thanksgiving Treats
So many desserts to be thankful for!
More Dessert Ideas –
Did we forget any of your favorites?
Tell us all about it in the comment section below!