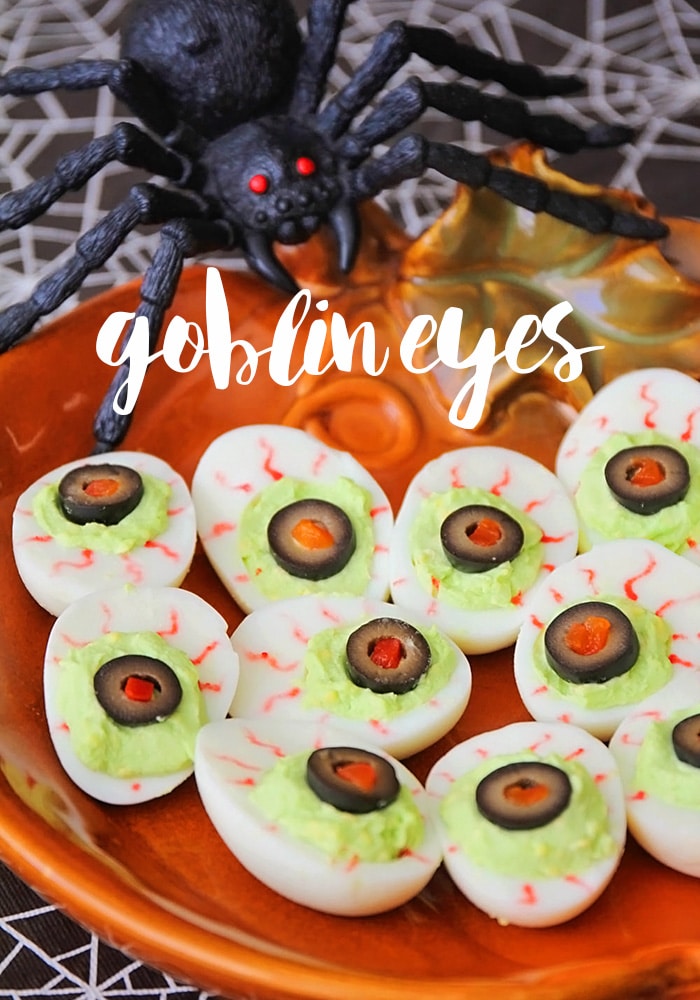 Goblin Eyes are a festive food for a Halloween party that taste great too!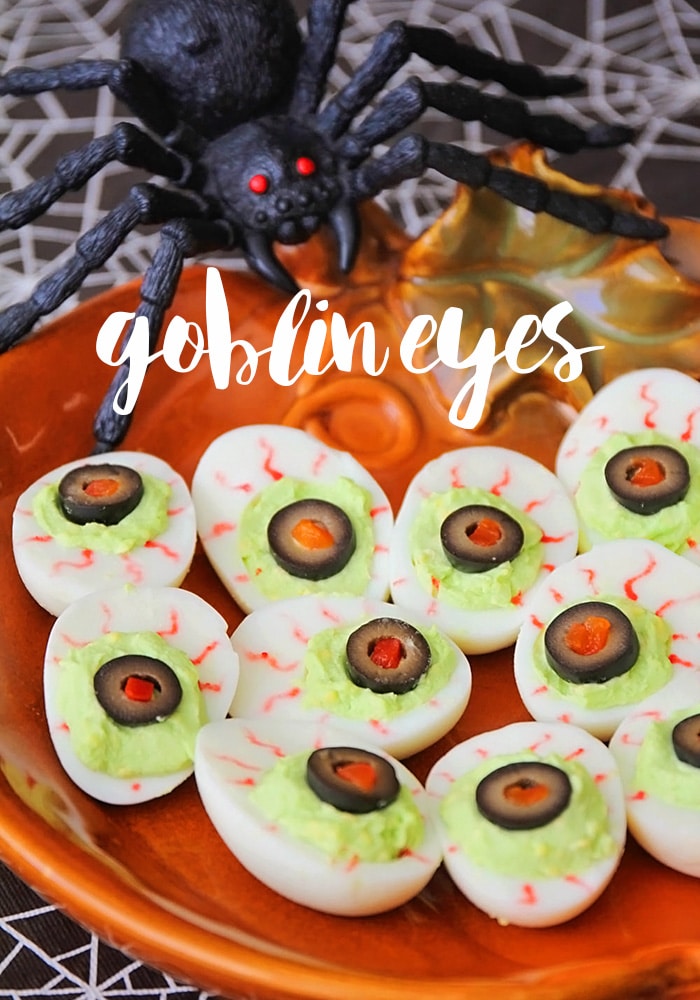 Last year my friend threw a Halloween party and asked us all to bring a festive treat. These Goblin Eyes were one of the first foods gone! They look awesome and taste delicious! (And they are super simple to make too – bonus!) Here is the easy recipe –
Goblin Eyes Deviled Eggs
INGREDIENTS:
1 dozen eggs
mayonnaise, to your liking
pinch of salt
blue and red food coloring
black olive slices
bacon bits
toothpick
DIRECTIONS:
Hard boil 1 dozen eggs. (I like Martha's method for this.)
Peel all the shells off the eggs, slice in half lengthwise and carefully scoop out all yolks into a small bowl. Set egg whites aside.
Spoon mayonnaise into the bowl of yolks 'til the consistency and taste are to your liking. Sprinkle with Salt.
Add 2 drops of blue food coloring to turn the yellow yolks green.
Spoon a dollop of the yolk mixture back into each of the eggs whites.
Top the yolk with a sliced olive and fill it with a bacon bit.
Dip the end of a tooth pick into red food coloring and drag across the egg white to create "veins".
Serve and Enjoy!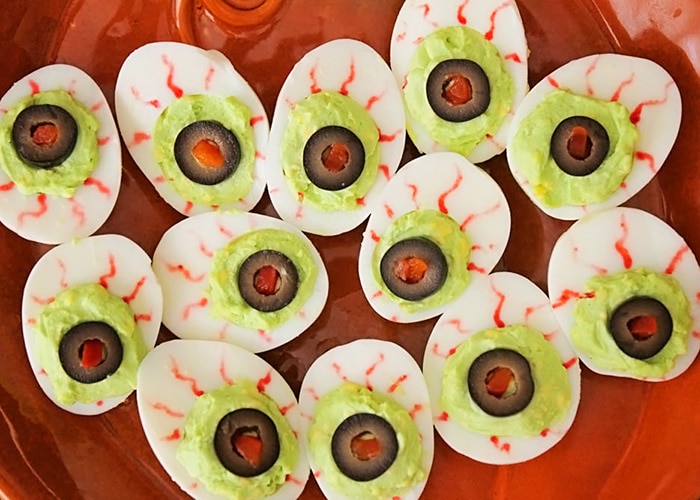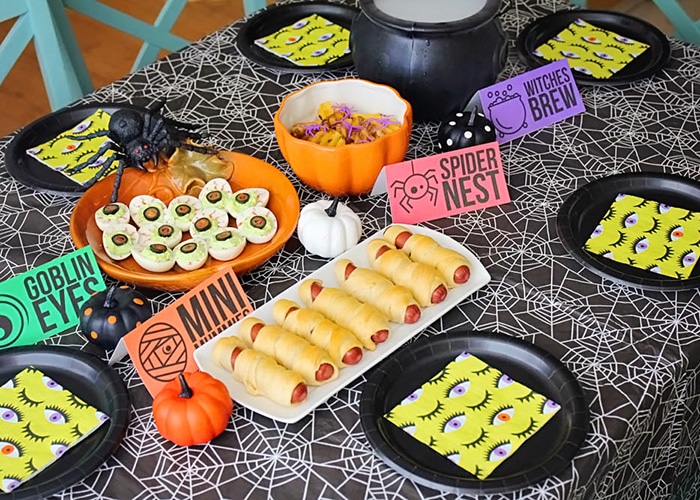 For all the recipes I made for our Spooky Feast, click HERE.
This post originally published in October 2011.