I was asked to participate in the #scarytastyeasy promotion, sponsored by Tyson at Sam's Club. Although I have been compensated, all opinions are my own. #ad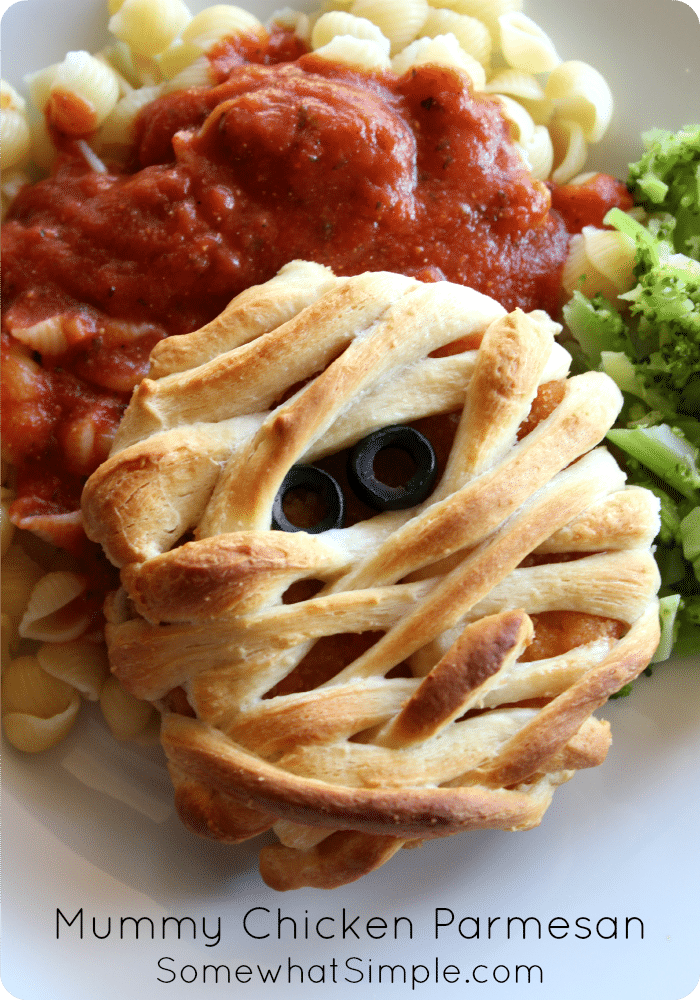 If you're looking for a simple Halloween dinner your kids will love, this Mummy Chicken Parmesan is just for you! But first, a little background….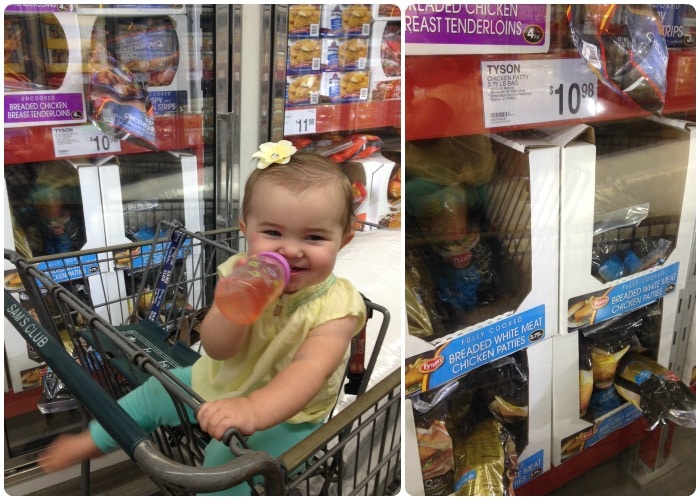 Last week, Addie and I hit up our local Sam's Club- the one-stop-shop for all Halloween needs! I probably shouldn't mention how often we frequent there for lunch. (Their hot dog and soda combo is $1.50- enough said.) On this particular day we went to Sam's Club with this Halloween #scarytastyeasy recipe in-mind- they have everything you'll need to make these mummies at a very affordable price.
Ingredients:
Tyson Chicken Patties*
Refrigerated biscuit dough
Sliced black olives
*No matter what type of party you are hosting or how old your party guests are, Tyson has great things for all party needs. They have a variety of frozen chicken products, and we use these Chicken Patties ALL THE TIME. They taste great!
Directions:
Preheat your oven to 400 degrees.
Flatten each piece of biscuit dough with your hand. Then, using kitchen shears, cut the dough into thin strips.
Begin laying each strip of dough across the chicken patty in a mummy-like fashion, tucking the sides of the strips of dough on the underside of the chicken patty.
Place 2 sliced olives in place for the eyes.
Place all mummies on a baking sheet and bake for 17-20 minutes, or until biscuit dough is golden-brown.
Serve with your favorite pasta and marinara sauce!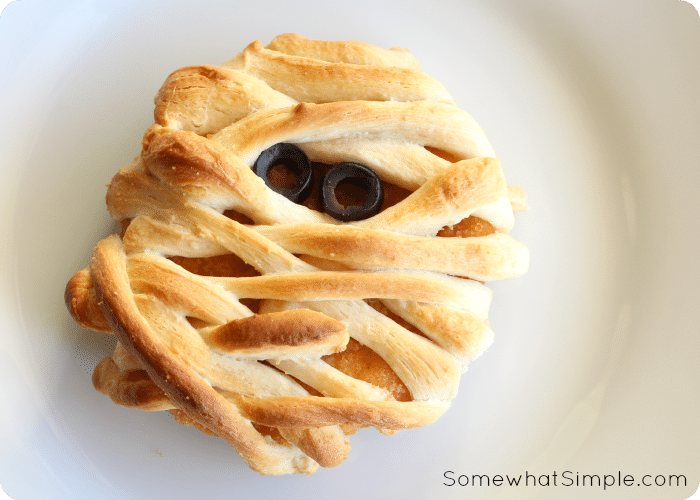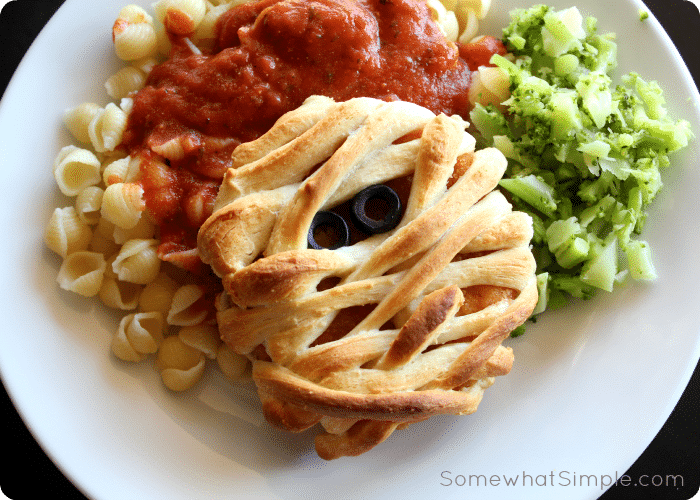 What do you think? Simple, festive and delicious!!!
For more #scarytastyeasy recipes, follow Tyson and Sam's Club on Social Media:
Pinterest // Twitter // Instagram // Facebook
And be sure to visit Evite's Halloween content page HERE.
This post is in support of Tyson and Sam's Club #scarytastyeasy. Thanks for supporting our sponsors so we can continue to provide great content to Somewhat Simple.