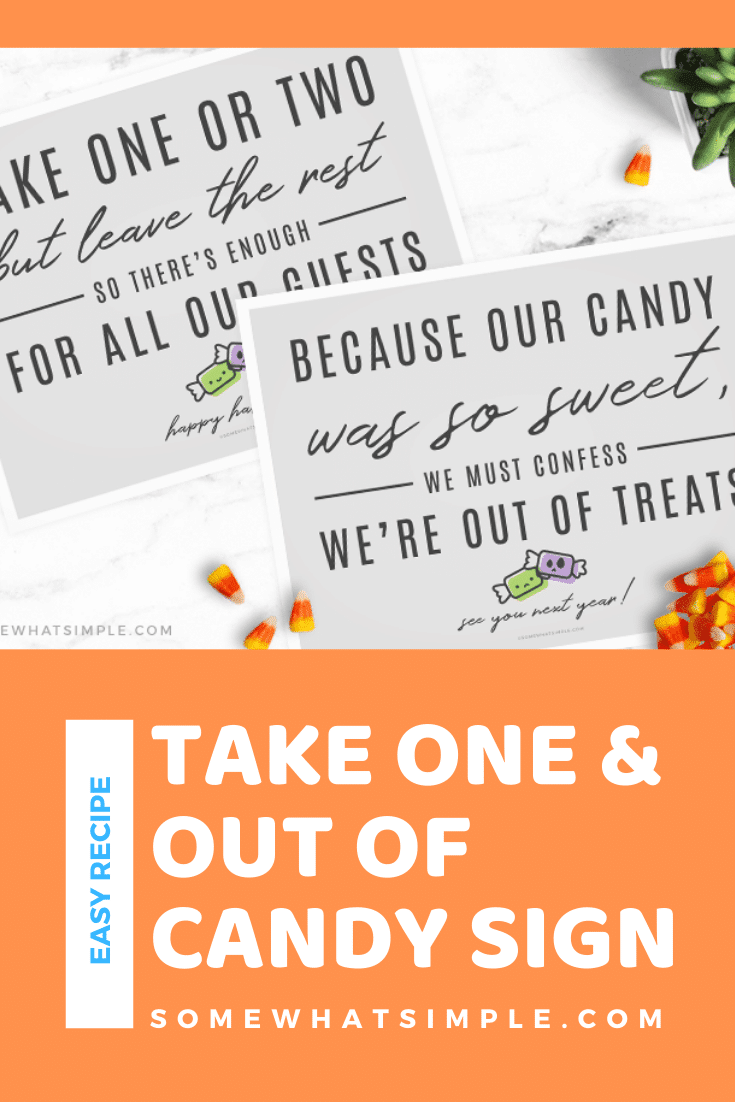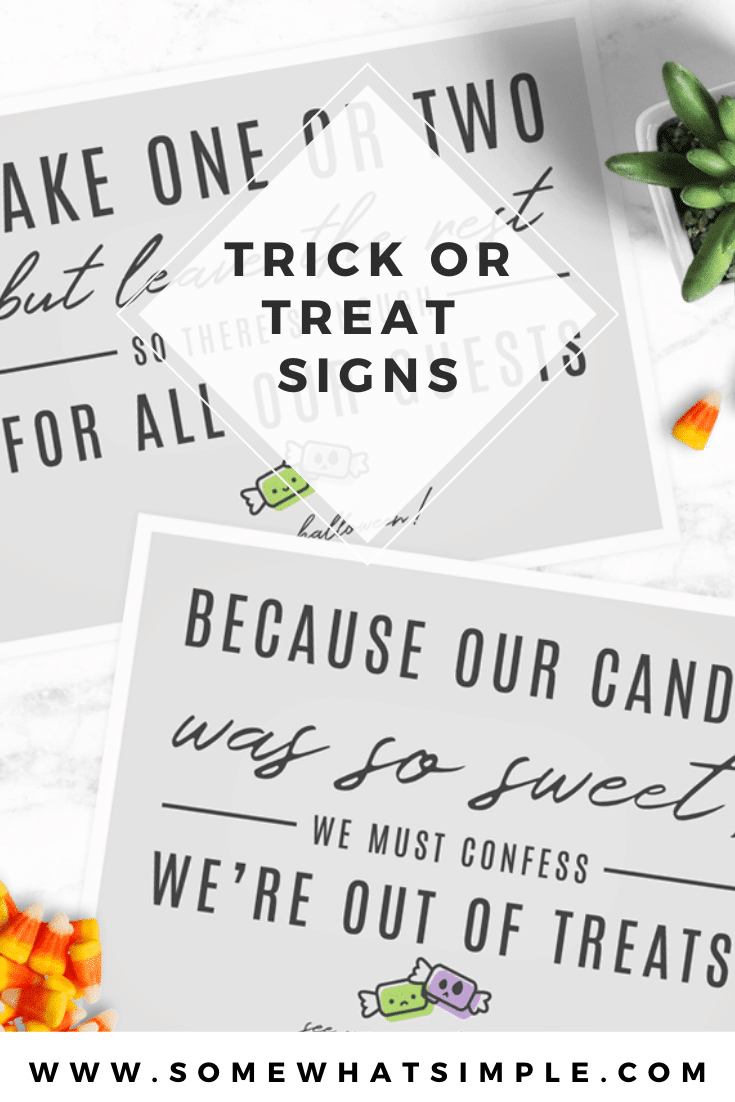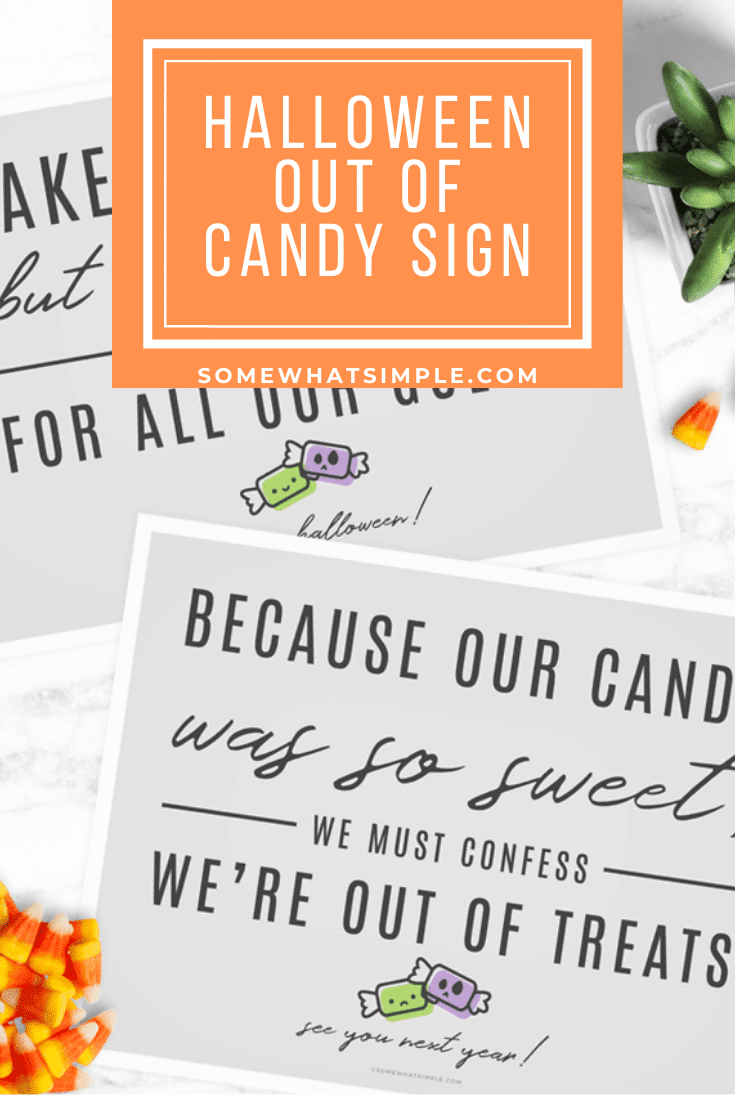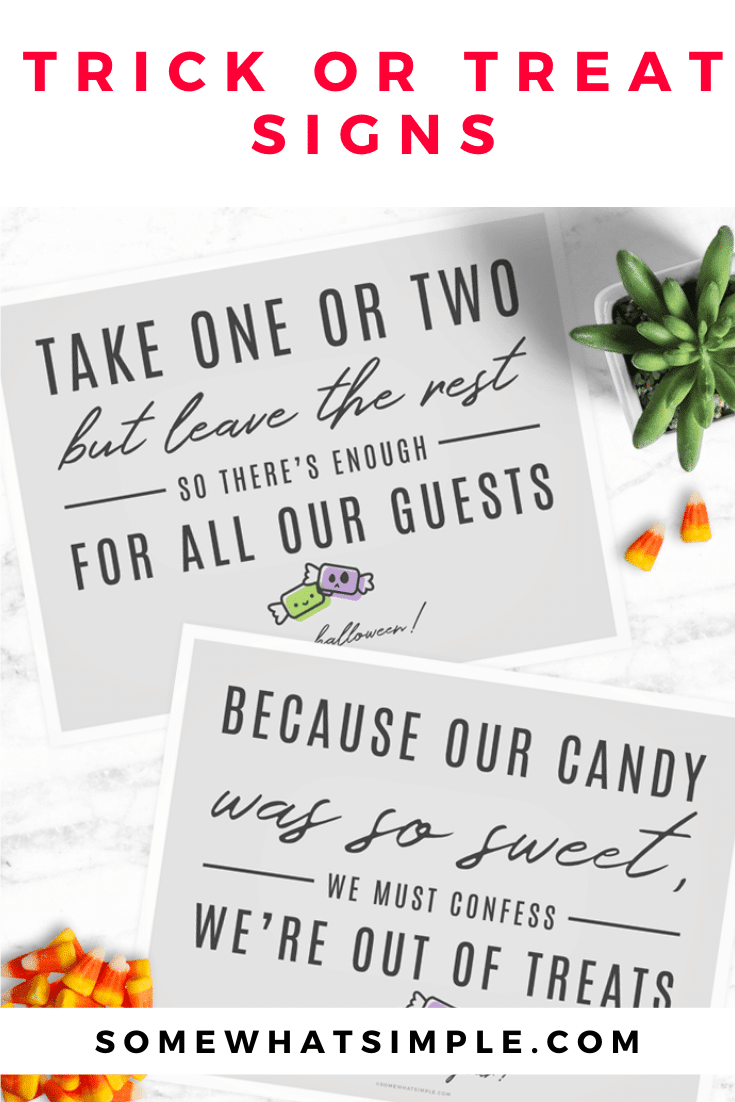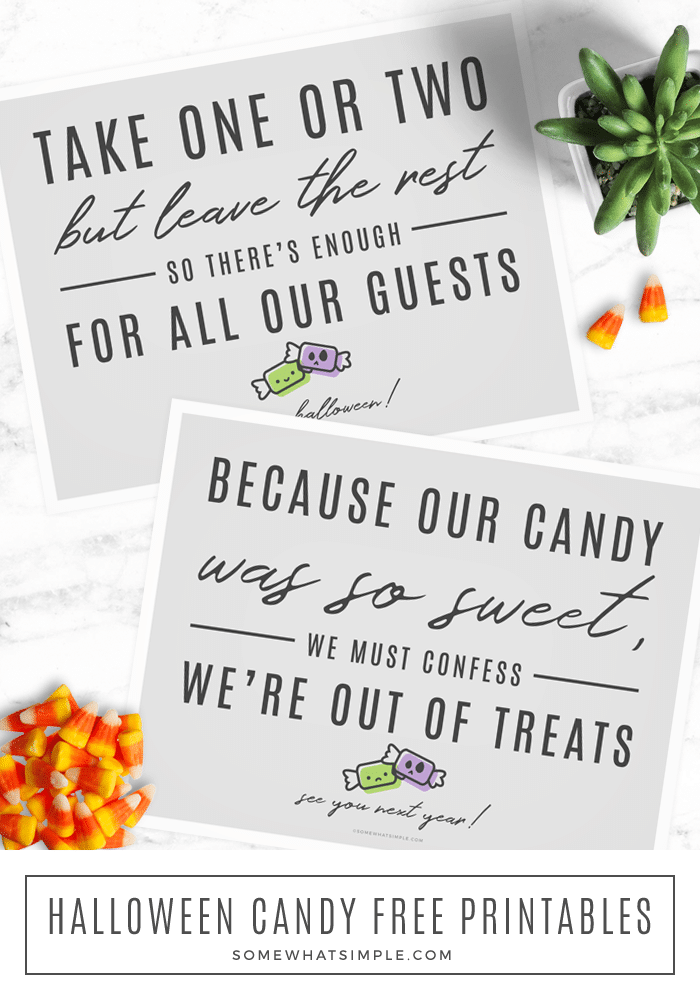 We love these simple Halloween Candy Signs! Just print and place, and let Trick-or-Treaters know how many pieces to take, and when you're out of candy!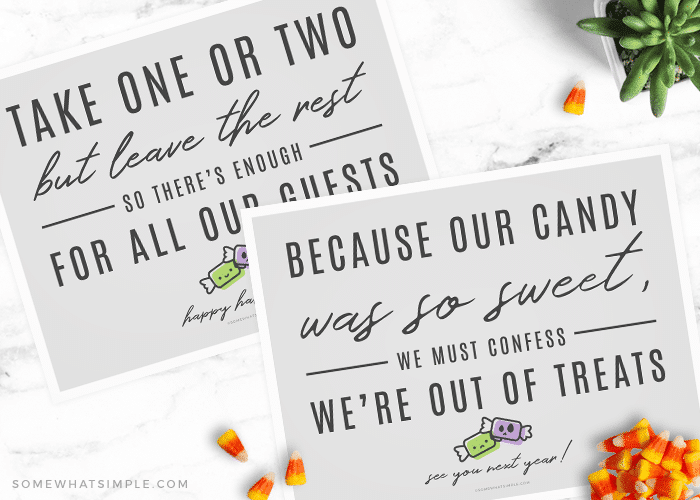 Simple Halloween Out of Candy Sign
Does anyone else have a problem with late-night trick-or-treaters coming to your door long after your own kids are in bed and your lights are out? I decided I needed something to let the neighborhood kids know we were out of candy and done with all the Trick-Or-Treating festivities.
I decided to create this Halloween Out Of Candy Sign printable to leave on my porch. Once my family goes in for the night, the sign goes out and so do our lights. Trick-O-Treaters (usually) know not to knock or ring the doorbell once the sign is out- it is a must-have for Halloween!
Halloween Take One Candy Sign
This year, we've decided to add another sign to the mix! I like to go trick-or-treating as a family, so we just place a bowl out, and then leave this sign! Yes, some kids might take more, but oh well. I'd rather have fun with the kids than worry about a few pieces of candy. 😉
If you're like me and would rather be out with your kids, I made this second free printable just for you. Just print it out and leave it with your bowl of candy on the porch. Then go out and have a great time with your kids.
How to Make A Halloween Candy Sign
SUPPLIES NEEDED:
Halloween Candy Signs (download below)
Tape or Frames
DIRECTIONS:
Print out your sign and trim around the edges if necessary.
Tape it to your front door, or frame it and hang it if you want it to be a bit more festive!
More Fun Halloween Printables
Halloween Candy Signs Downloads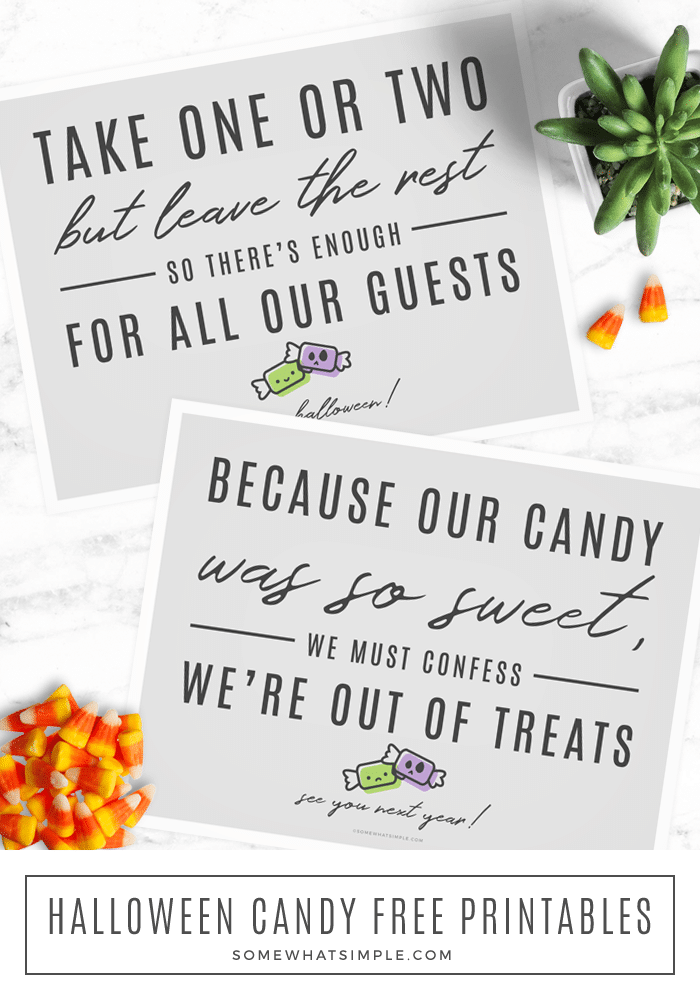 *As with all the free printables that we offer here on Somewhat Simple, this design is for personal use only. Please do not sell or distribute this print without permission from Somewhat Simple, LLC. Thank you!

HAPPY HALLOWEEN EVERYONE!!!!!
(This post originally published on Somewhat Simple in October 2013 but was updated in 2018 with new printables, text, and images)