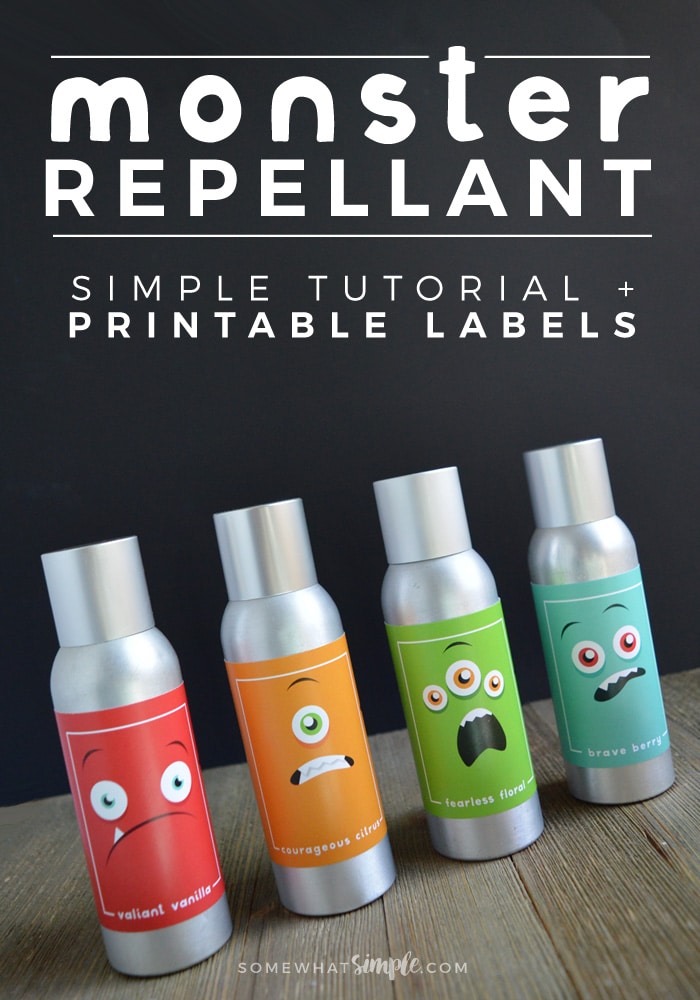 Kids and parents alike will love this easy-to-make Monster Repellent! Make your own Monster Spray to rid the scary creatures that come out at night! It's time to make bedtime run a bit more smoothly…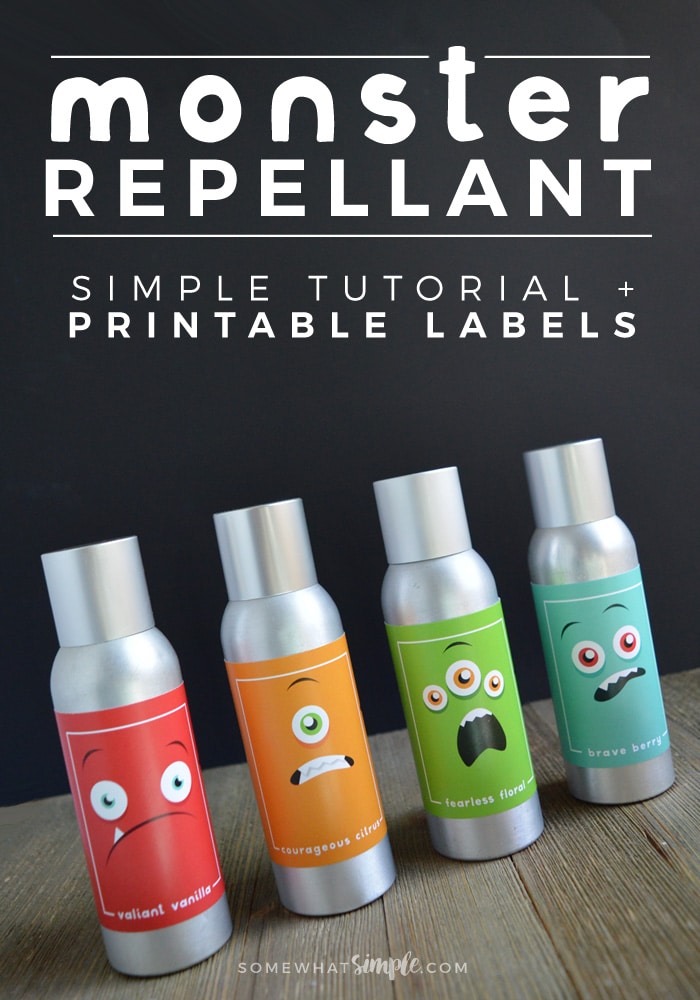 I'll be honest, the bedtime routine in my house usually runs pretty smoothly, but one bedtime-related "issue" we do struggle with is that our kids come into our room in the middle of the night and climb into bed with us because they are scared.
I don't like sharing my bed, but I also don't like knowing my kids are scared, so they are usually welcome in my bed 'til their toes start tapping on my ribs or their sprawled out bodies invade my personal space, in which case blankets and pillows and sleepy-eyed kids usually end up being laid out on my floor.
In an effort to rid the monsters that creep into their sleep, I took matters into my own hands:
Monster Repellant
supplies
directions
Print and cut out your label(s).
Cut a slit on the bottom of the can's original label, and peel it off.
Using double-sided tape, attach the label.
Start spraying away those monsters!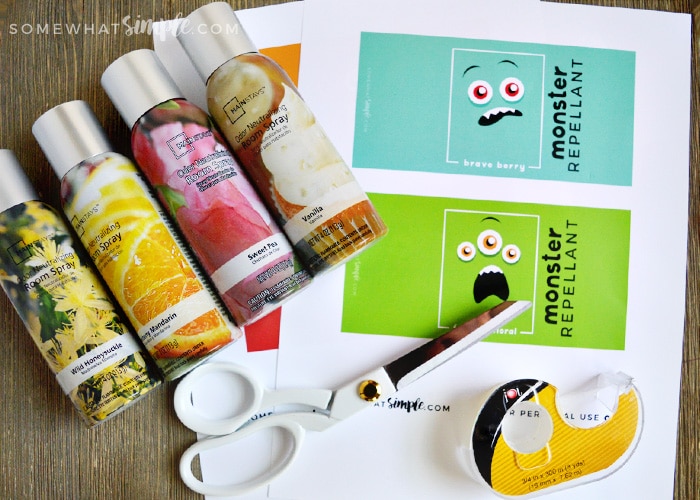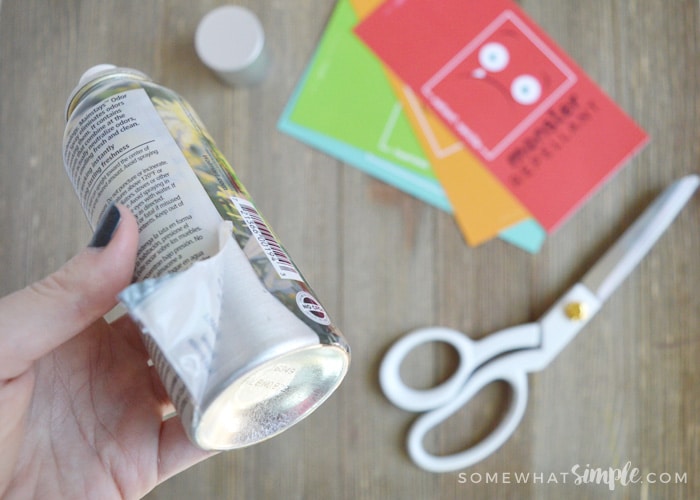 I thought these scents would work best with the darling "scents" we created on the Monster Repellent labels.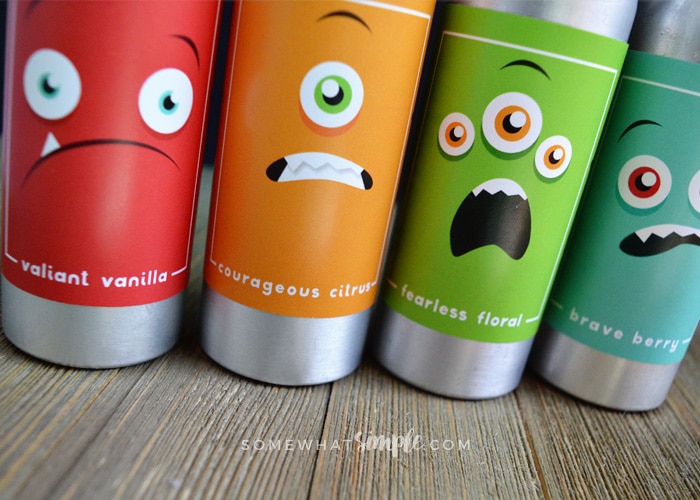 Valiant Vanilla. Courageous Citrus. Fearless Floral. Brave Berry.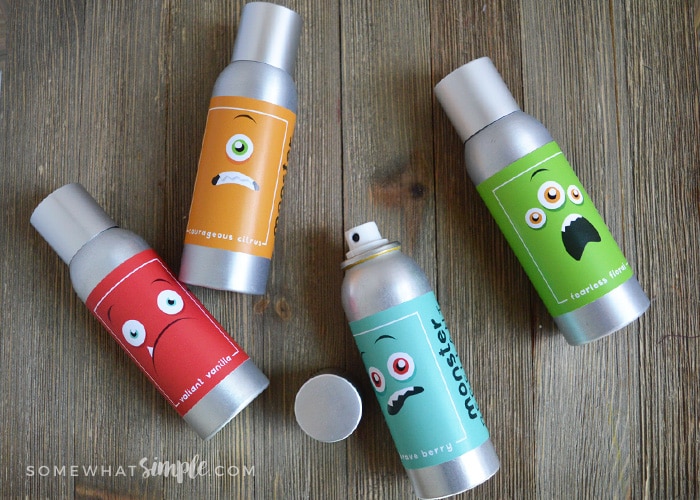 I love the idea of making up all 4 so my kids have an option to choose, making bedtime a little more fun!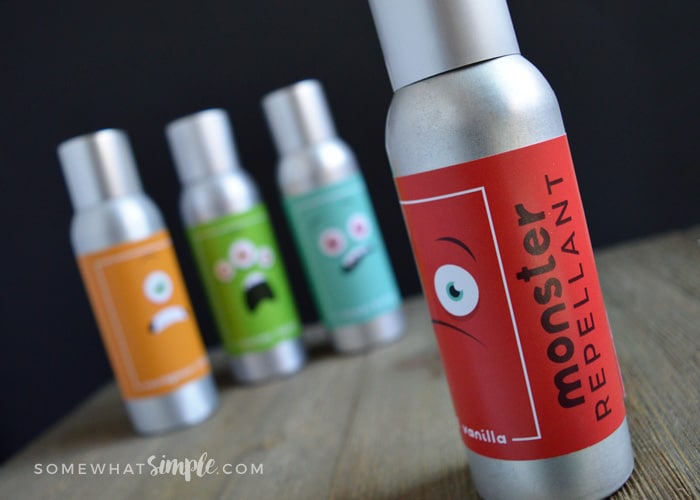 Just set on the nightstand and they're ready to go! Bonus: They make super cute room decor as well. 😉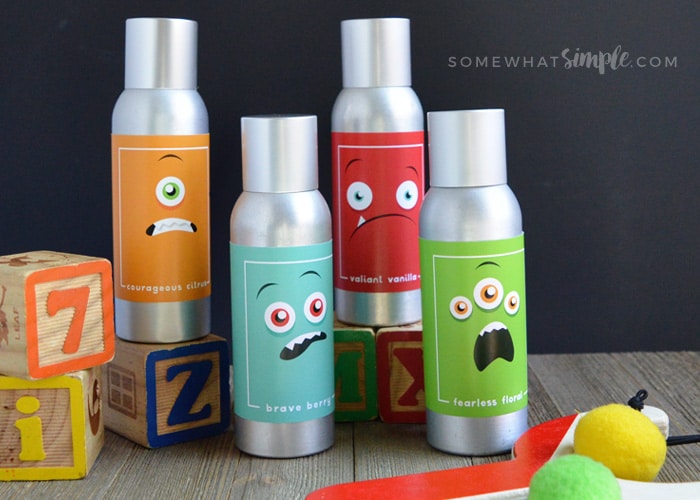 Now before my kids climb into bed, they get to spray their Monster Repellent once in their rooms and once in their closets. They love it… and my house smells great!
Do you have any other ideas for ridding the scary creatures that come out in the dark? What's your bedtime routine like at your house?
Our readers also enjoyed these posts:

Build A Monster Printable Craft // How To Make Monster Eyeballs // Mess Monster
This post originally published in March 2012, but was updated with darling new printables in 2017