Looking for a super meaningful gift for dad that he'll treasure for a very long time? This personalized canvas would be perfect for Father's Day, Christmas, or his birthday!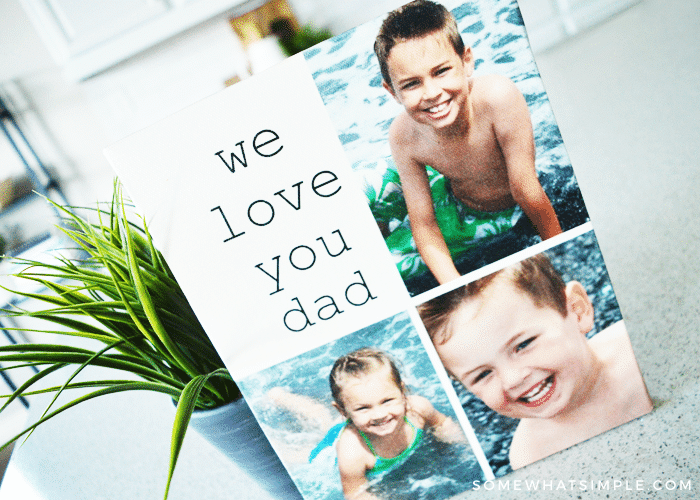 Years ago, I made my husband a gift that he has loved and displayed ever since! We definitely hit that jackpot when it came to this gift idea! Since he loved it so much, we wanted to share this idea with you, and show you how easy it is to make!
personalized canvas gift for dad
supplies:
One or more digital pictures of you and/or your children
A photo editing program like Picmonkey.com, Befunky.com, or even Photoshop
directions:
Pick out the perfect photo(s) for your gift. I took these 3 pictures of the kids from our recent trip. These pictures captured one of the best days of the vacation for us, so looking at their sweet smiles takes me right back!
Upload your pictures to your editing program of choice. I just made a simple 4-square collage and added some text.
Finally, uploaded the finished collage to your favorite online photography website and order your canvas.
When your canvas arrives, give each child a pencil or crayon and have them sign and date the back.
I LOVE how this turned out! And I love that my husband still treasures it to this day. Seven years later!!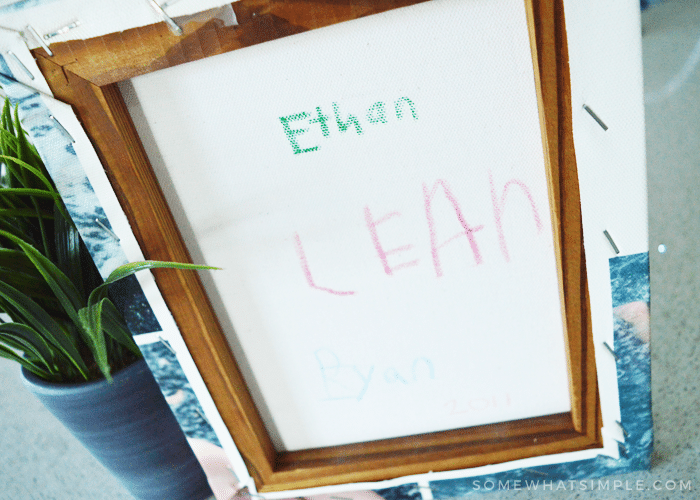 Seeing those little signatures still makes my momma heart melt…
There you have it! Simple, meaningful, and something Dad will treasure for a very long time!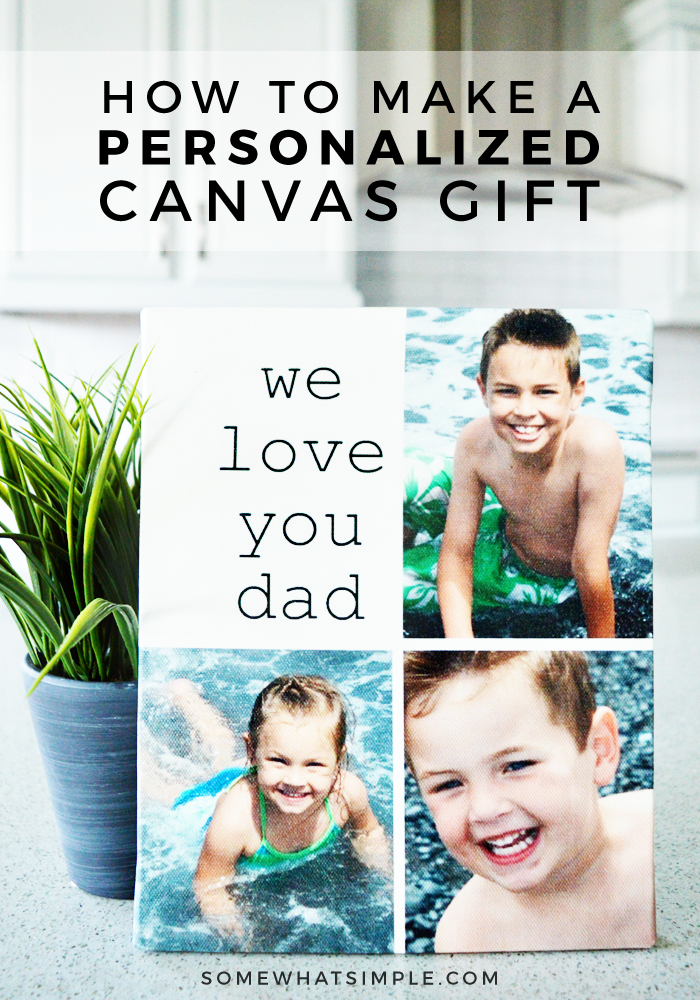 If you're looking for more Fathers Day Gift Ideas, check out our list of 50 Fathers Day Ideas!