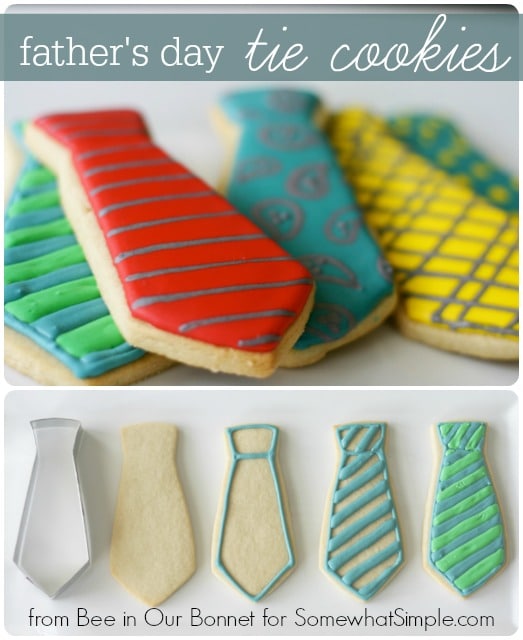 There's no going wrong with a tie for your Dad. Actually there is…  your picky Dad/husband might take it back for a different design. I'll correct myself, there's no going wrong with an edible tie! Here is how to make darling Tie Cookies for Fathers Day.
Read up on the basics of sugar cookies and royal icing with recipes and instructions HERE.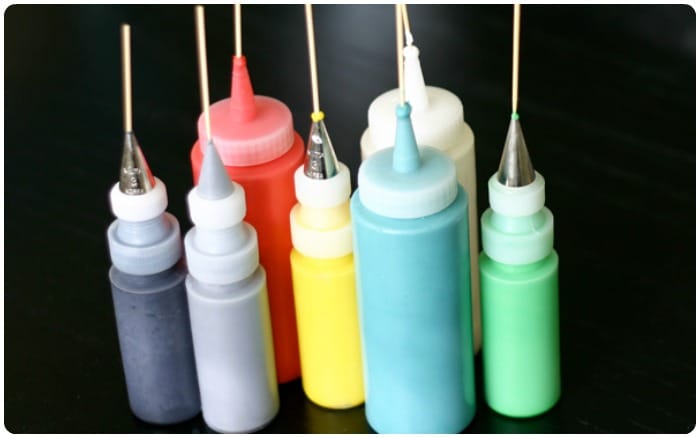 Just make up a few colors of royal icing and arm yourself with squeezie bottles and toothpicks.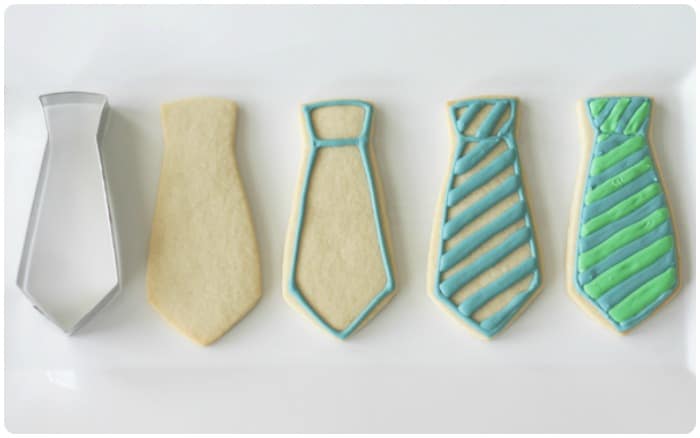 With a tie cookie cutter, and a few simple cookie basics, you are on your way to making some stylish ties.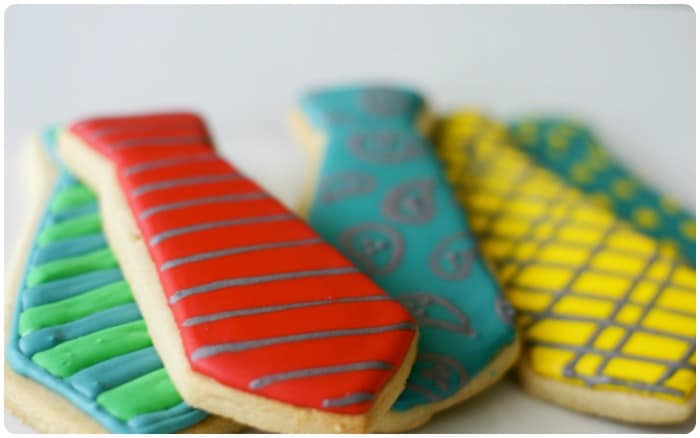 My kids helped me with these, and they're going to the freezer now.  I have frozen dough and cookies before, but it wasn't until recently that I tried freezing frosted sugar cookies.  And guess what?  It works! So these things are going to resurface on Father's Day! (Such a time-saver when you can make them in advance!)
If you're in the cookie-making mood, make sure you check out our Father's Day Remote Control Cookie.
About the Author: Ashleigh is the creative mom of three and blogger from Bee in Our Bonnet . Ashleigh spent a few years blogging on Somewhat Simple as our Baking Contributor.