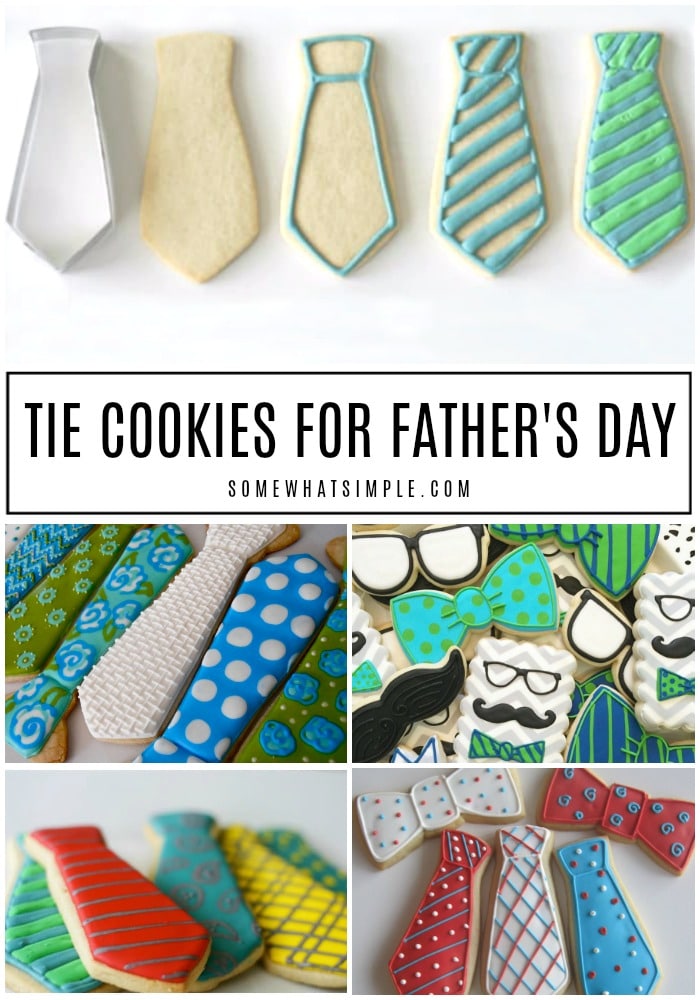 There's no going wrong with an edible tie for Dad! Here is how to make darling Tie Cookies for Fathers Day.
Looking for the perfect Father's Day gift? Here are a few more of our favorites – Remote Control Cookies, All About My Dad Printable Book, and Father's Day Coupons.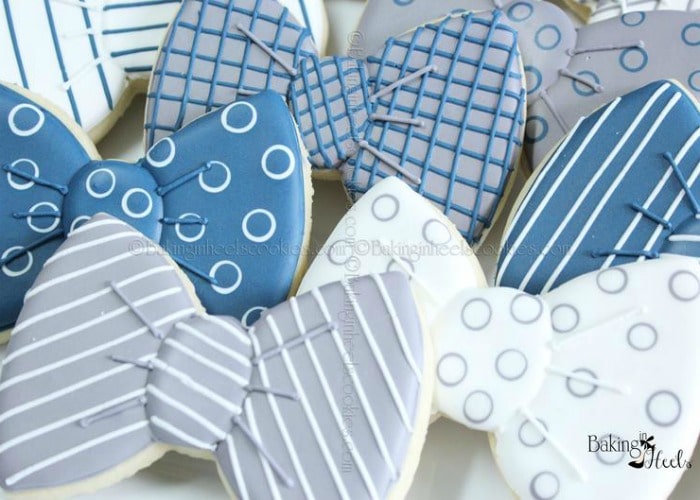 How to Make Tie Cookies
To make these simple cookies, you'll first need your favorite sugar cookies and a cookie cutter. If you don't have a tie cutter, you can print a template online, place it on your rolled out dough, then use a sharp knife to cut it out. You will also need a few colors of royal icing and some toothpicks.
Helpful Links –
With a cute cookie cutter, and a few simple cookie basics, you are on your way to making some stylish ties!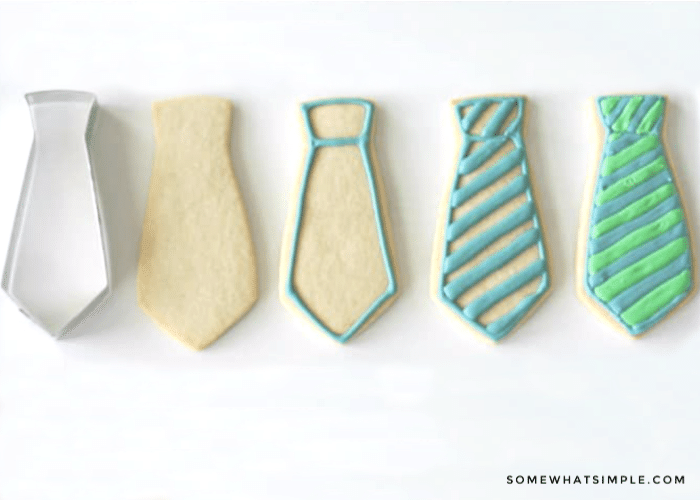 Can You Freeze Sugar Cookies?
YES! Not only can you can freeze sugar cookie dough, but you can also freeze finished unfrosted AND frosted sugar cookies!! My kids helped me with these last week when my husband was at work and they'll be kept hidden in the freezer until Father's Day. (Such a time-saver when you can make cookies in advance, right?!)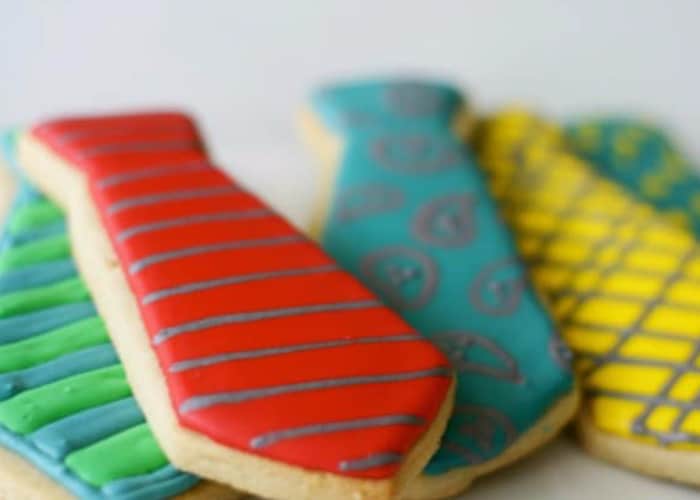 My kids are pretty proud of their work – didn't they turn out great?!
Here are some more Tie Sugar Cookies we think you'll LOVE –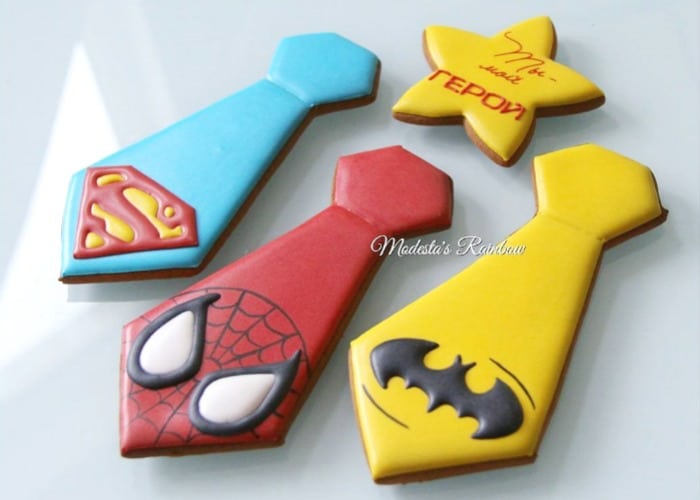 Super Hero Tie Cookies made by Modestas Rainbow, seen on Between the Pages. (The yellow star cookie says "You Are My Hero." (Adorable, right?)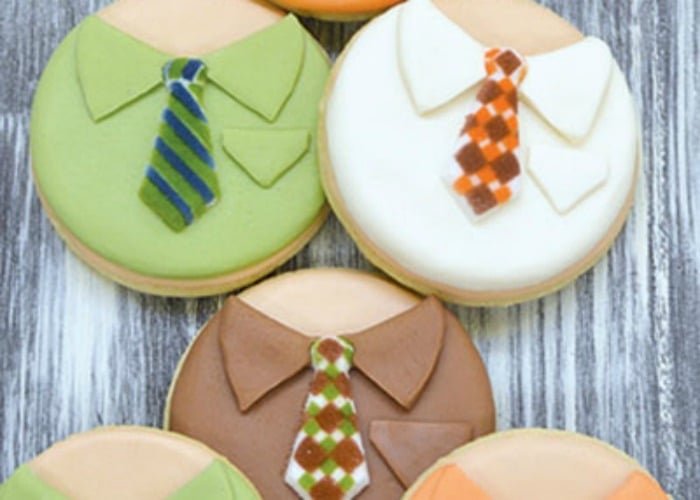 Dress Shirt and Tie Cookies from Lucks Food Decorating Company.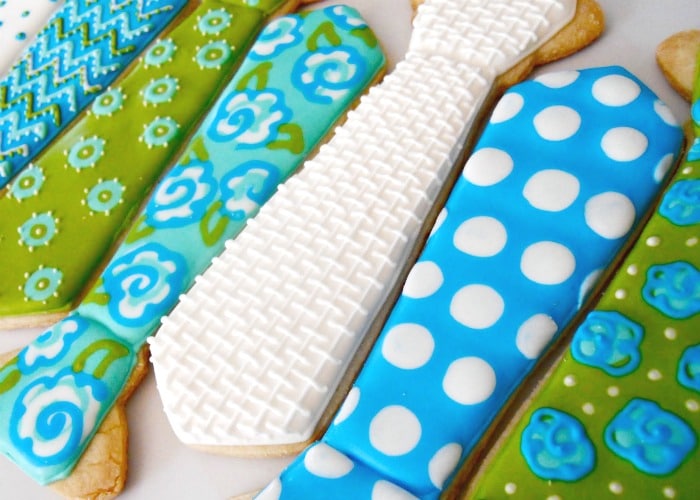 Look at the detail on these Cookies, from Oh Sugar Events! Such talent!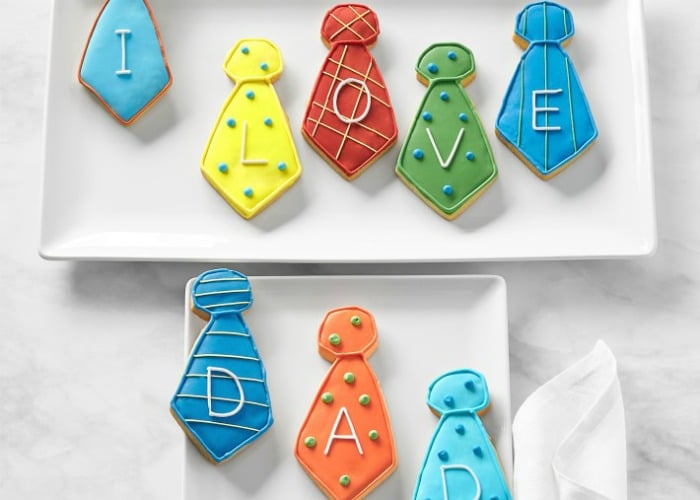 I Love Dad Tie Cookies from Williams Sonoma.
If you'd prefer to buy your tie cookies instead of making them, here are a few shops we love!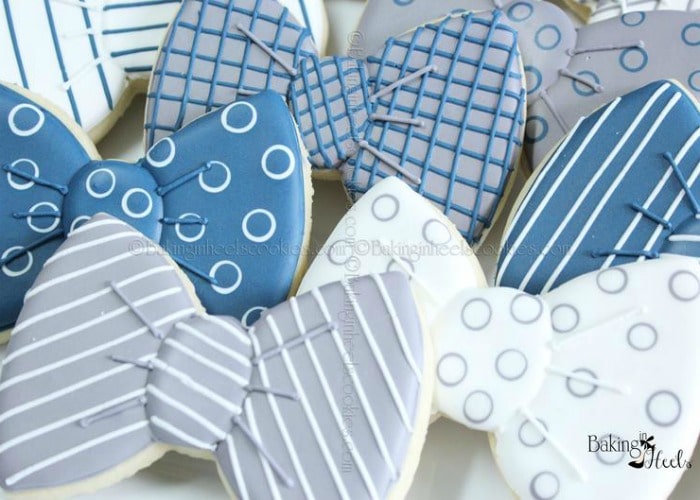 Bow Tie Cookies from Baking in Heels on Etsy.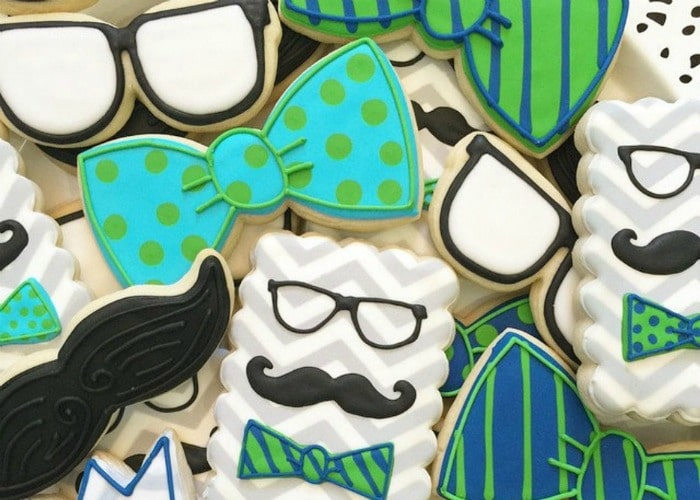 Ties + Mustache Cookies from Little Prince Cookies on Etsy.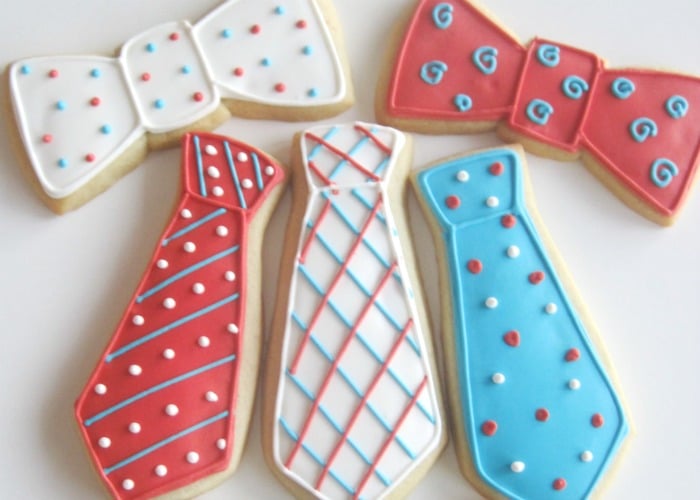 Ties + Bow Ties from RP Confections on Etsy.
We hope your Father's Day is GREAT!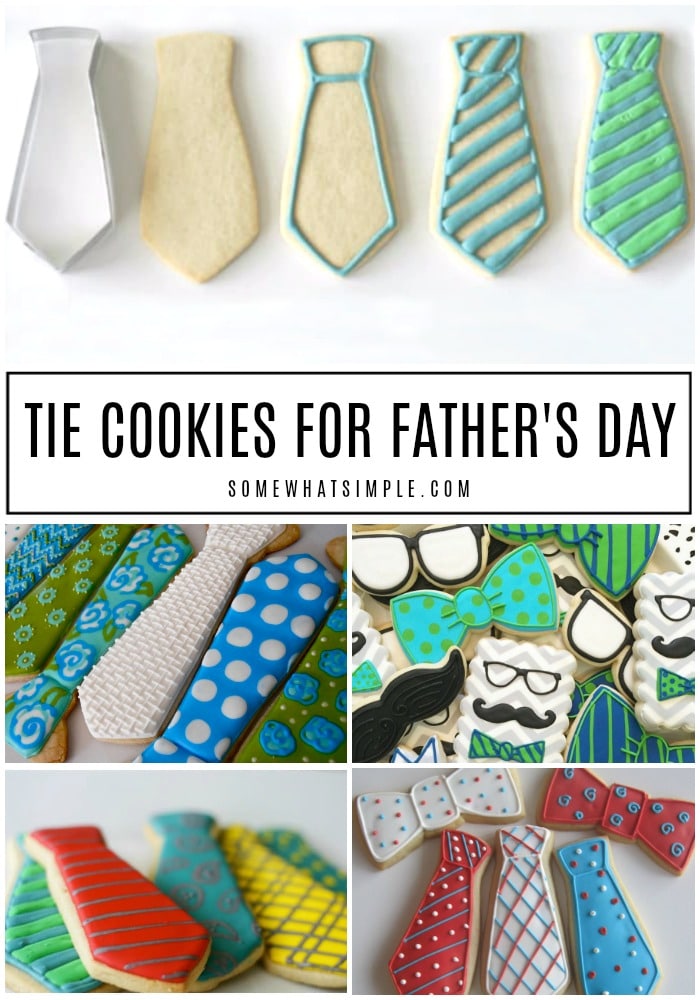 About the Author: Ashleigh is the creative mom of three and blogger from Bee in Our Bonnet . Ashleigh spent a few years blogging on Somewhat Simple as our Baking Contributor.