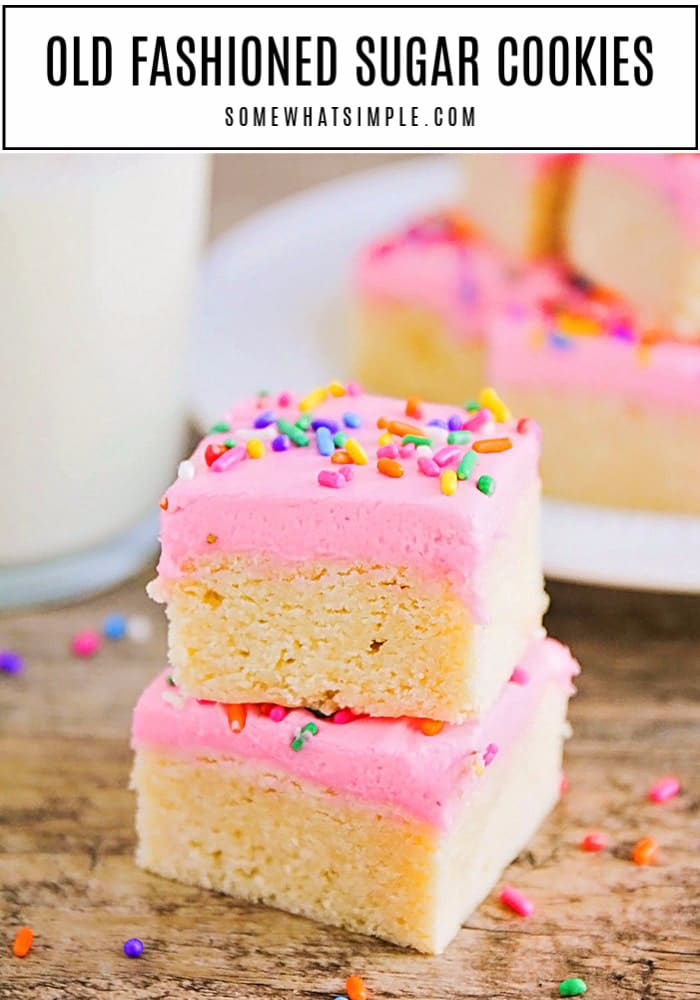 These Old Fashioned Sugar Cookies are hands-down the best sugar cookie recipe ever! I've tried countless recipes over the years and this one is my favorite. They are deliciously soft and so easy to make!
Here are a few more sugar cookie variations we love – Chocolate Sugar Cookies, 10-Minute Sugar Cookies from Scratch, and Cake Mix Cookies.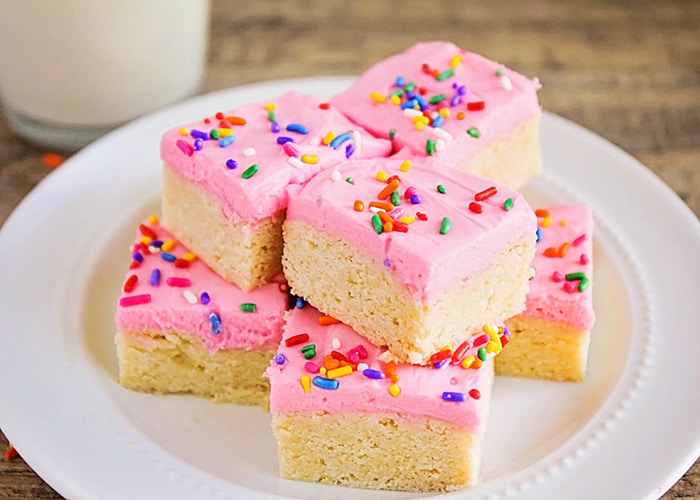 The Best Sugar Cookies Ever
This recipe comes from a good friend of mine and her mom. Both of them used to live close to me and I always LOVED when they would bake these delicious sugar cookies. (Just looking at this picture makes my mouth water!) I've never tasted a yummier, thicker, more moist sugar cookie in my life!
Both my friend and her mom have since moved away, and it has been years since I've had these cookies. I thought it was about time I brought this recipe out and introduced it to my kids. The result was even better than I remember. My kids each had two and asked for more! This recipe is a keeper. Bookmark it and save it for later, you will not be disappointed!
The picture above shows this sugar cookie dough cut into simple squares, but of course you can dress these up by cutting them into different shapes before you bake them.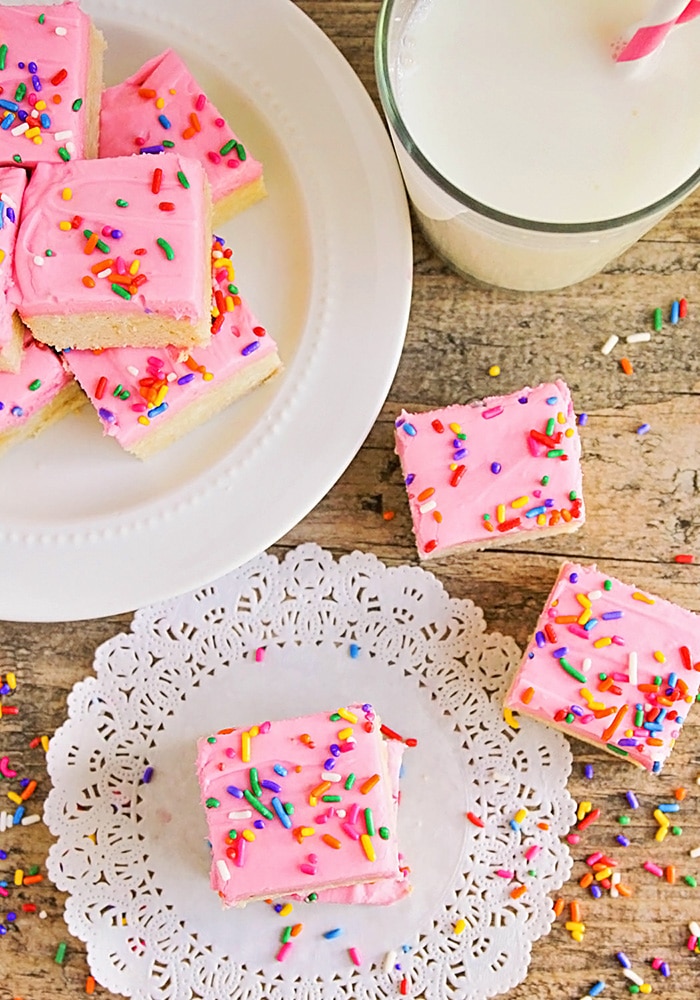 How To Make Old Fashioned Sugar Cookies
Make It Creamy – Using a hand mixer, cream the butter and sugar together until it becomes fluffy. Then mix in one egg at at time to the butter mixture.
Dry Ingredients – Add all of the dry ingredients to a mixing bowl and stir everything until it has fully mixed together. Next, you'll want to pass the dry ingredients through a flour sifter. Once sifted, you'll begin adding the dry ingredients to the bowl with the butter mixture. Alternate adding the flour mixture with some of the sour cream. After each addition, you'll want to mix the batter until it's smooth.
Add Vanilla & Chill – After you've added the above ingredients, you'll blend the vanilla into the batter. Once the vanilla has been blended in, place the dough in the refrigerator until it's firm enough to roll.
Cut & Cook – Cut your sugar cookie dough into fun shapes or bars and then place them onto an ungreased baking sheet. If you don't plan on frosting them, sprinkle a little sugar over the top of them. Bake them for 10-12 minutes at 375 degrees F.
Frost & Decorate – Top these delicious old fashioned sugar cookies with your favorite frosting, toppings or they're perfectly delicious straight up! If you want a delicious cream cheese frosting, you have to try this amazing recipe!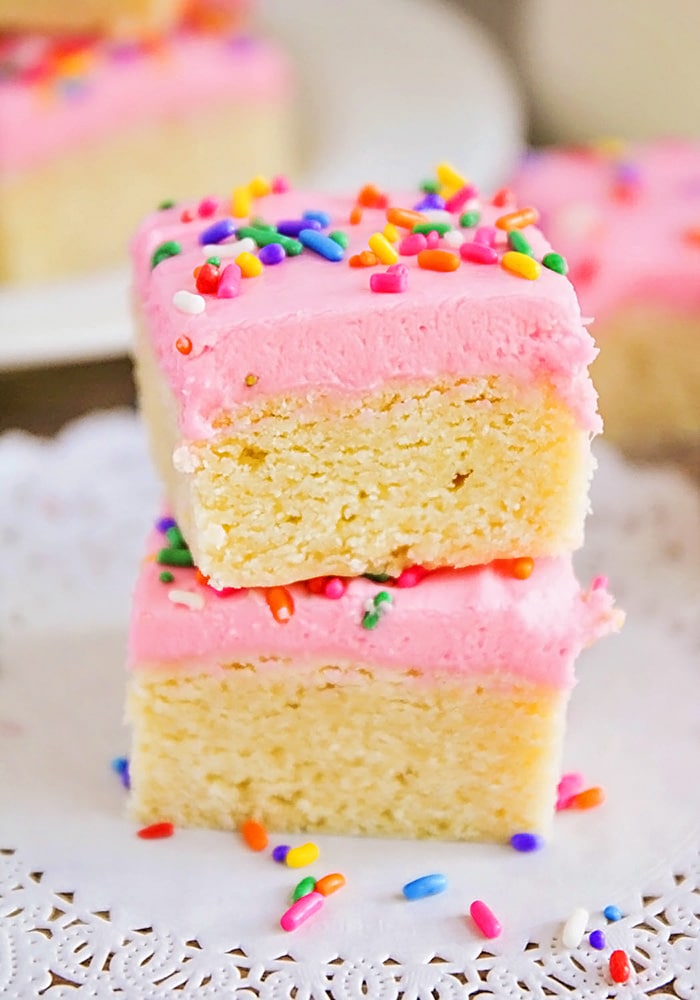 More Easy Cookie Recipes
Call me while they are baking in your oven and I'll be at your house in two minutes. I'll bring the milk.:) Leave us a comment below and let us know how these old fashioned sugar cookies compared to others you have made. Don't forget to subscribe to our newsletter so you can be one of the first to see all of our newest recipes.
Best Old-Fashioned Sugar Cookies Recipe"
These Old Fashioned Sugar Cookies are hands-down the best sugar cookie recipe ever! They are deliciously soft and so easy to make!
Instructions
Cream butter with sugar until fluffy.

Add eggs, one at a time.

Add sifted dry ingredients alternating with sour cream, mixing after each addition, until smooth.

Blend in vanilla.

Chill until firm enough to roll.

Cut with cookie cutter.

Place on ungreased sheet.

Sprinkle with sugar (if not frosting them).

Bake @ 375° for 10-12 min.
Notes
The amount of cookies you get from this dough will depend on how big you cut them. Calorie count for this recipe was determined by making 1 dozen cookies per batch. 
Nutrition
Serving:
1
cookie
·
Calories:
450
kcal
Other Notes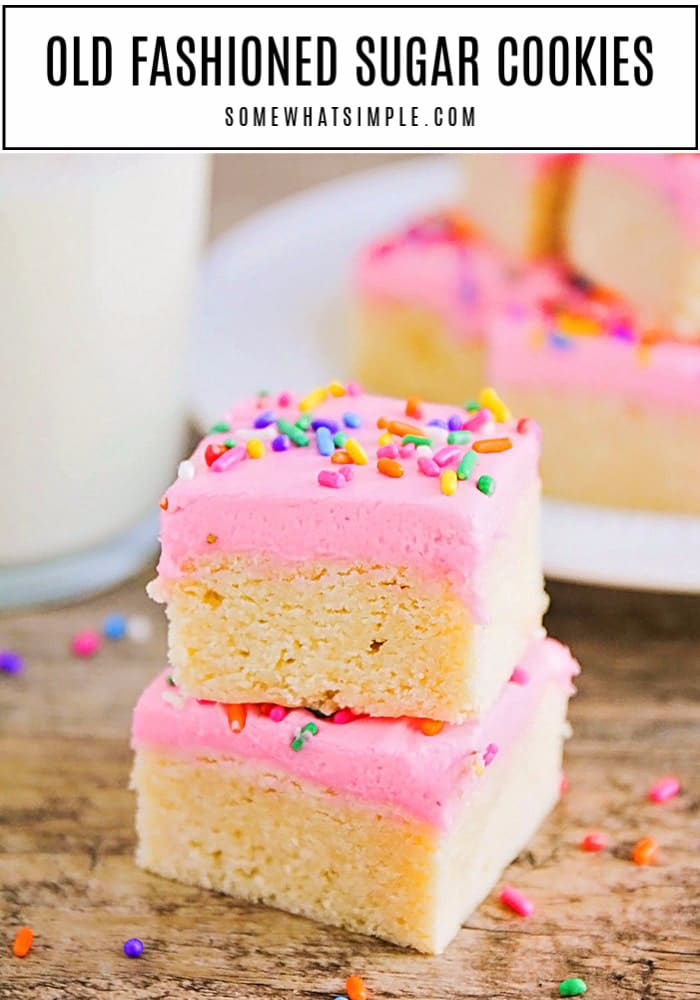 This best sugar cookie recipe originally published on Somewhat Simple in October 2011. It was updated in August 2019.