Grab a few non-traditional supplies and paint these colorful tropical fish! Today we're going to show you how to paint with starch and powdered drink mix!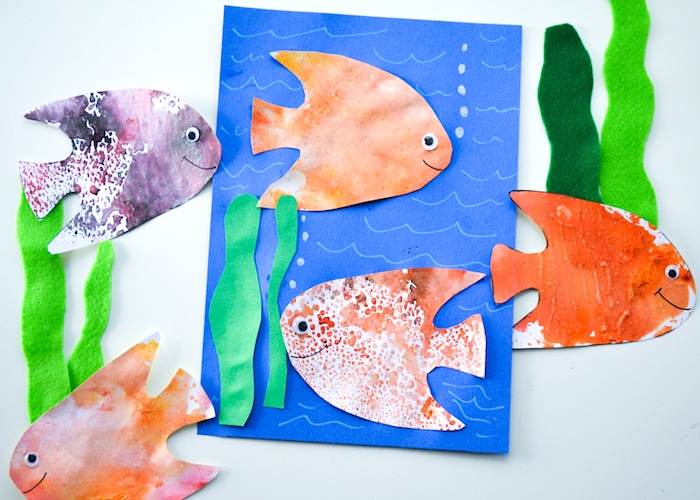 I love finding different types of kids' art projects that don't include the typical tempera paint. It's also fun when you can mix a little science in with the craft project, too! So when I learned about using starch to make fun abstract type painting, I knew I had to try it out!
The starch mixed with powdered drink mix fizzes a little and makes for some pretty cool looking prints. The kiddos can learn about mixing colors, experiment with more or less starch, and more to while making these colorful tropical fish!
How to Paint with Kool Aid and Starch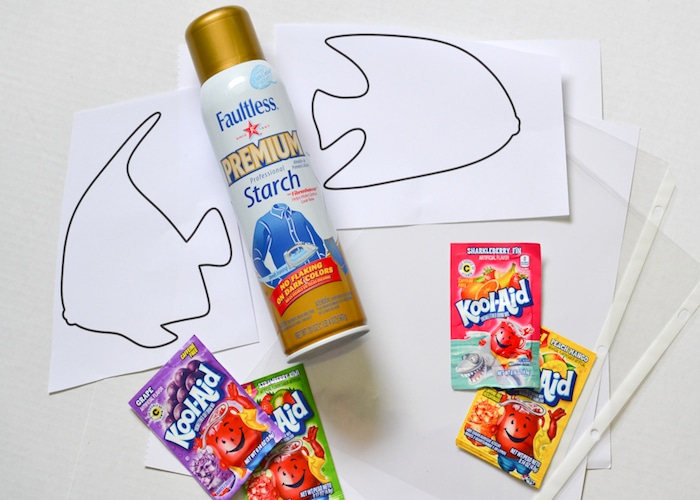 MATERIALS:
Faultless

Premium Starch

powdered drink mixes
card stock
fish template (or any other shape you want to make!)
marker
clear plastic page protectors
tape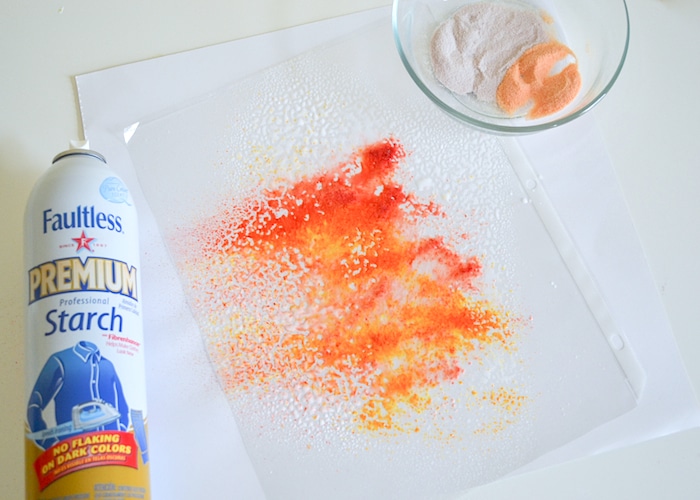 DIRECTIONS:
Tape the page protector to the table to prevent it from moving around. Painters tape works great for this!
Spray the page protector generously with

Faultless

Premium Starch.

Sprinkle the powdered drink mix onto the spray starch while it is still wet. I like to put the powder into a bowl and then sprinkle it on with my fingers. You could also use a spoon.
Place the card stock on top of the powder and starch, rub it around gently and peel up.
Set the card stock aside to dry then cut your fish shape out of it.
Draw on some eyes or use fun embellishments like googly eyes. You could also glue them to paper to make an under the sea collage!