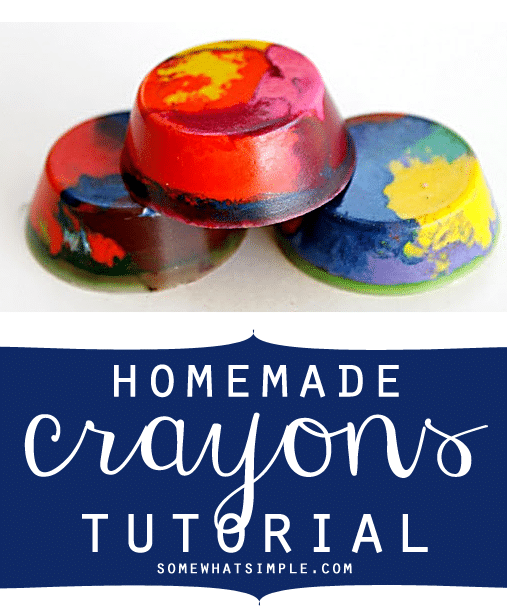 I am constantly trying to come up with fun activities to do with my kids during the summer. There is plenty of time to be creative together, but sometimes it can be hard to think of a simple activity that doesn't break the bank. This activity is absolutely perfect for any family- homemade crayons. My kids love crayons, but they won't have anything to do with the old, broken ones- they are always wanting new ones. Today, I am going to show you how to take those broken crayons and make new, fun colorful crayons WITH your kids.
Materials:
old, broken, used crayons in multiple different colors
muffin tin (You can use any size and any shape. I used a mini muffin tin.)
Directions: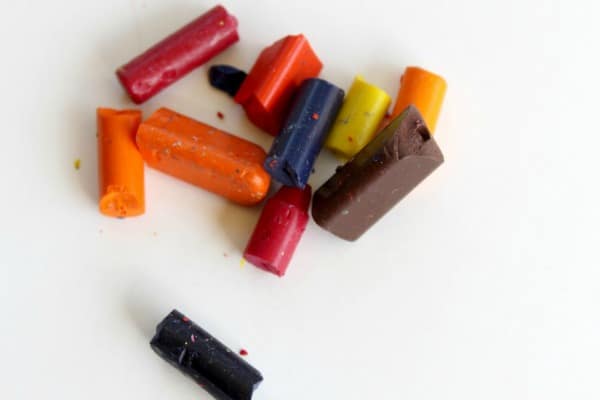 1. First you take crayons and peel off the paper and then break them into pieces. This can take a little while. It is the perfect part for your kids to participate in. Get them sitting around peeling the paper off and then breaking them into pieces. My boys loved doing this!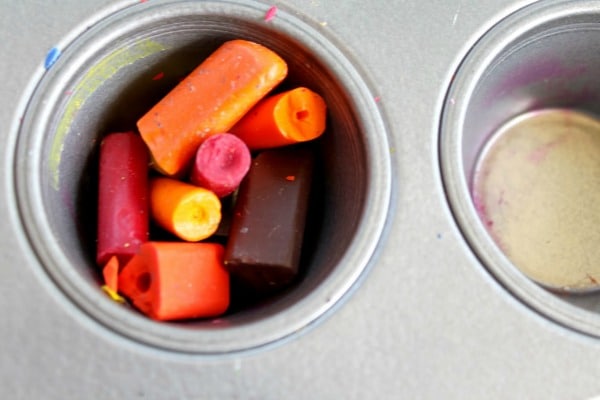 2. Put a pile of the broken crayons into a muffin pan. I liked mixing a lot of colors together. They seems to turn out better then when I only used one or two colors.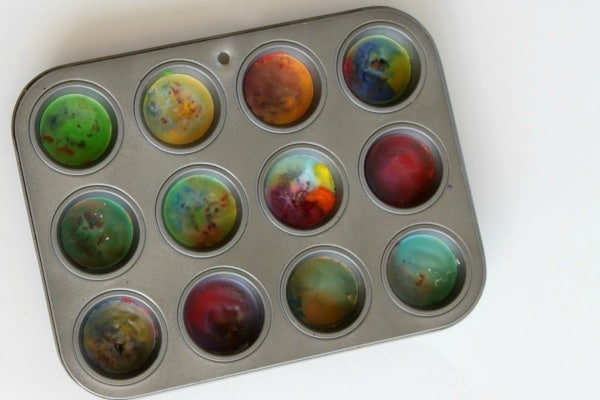 3. Stick the filled muffin tin into a 275 degree preheated oven for 10-12 minutes. Take them out and let them cool on the counter for a few minutes, then stick the into the refrigerator for 10 minutes. Once they are completely cool turn the muffin tin over and they will pop out.
When you pop them out they will look something like this: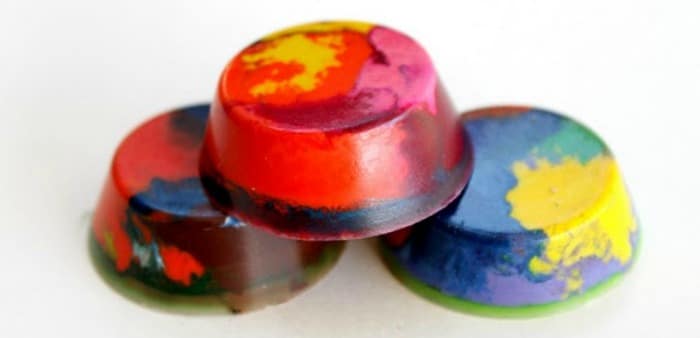 Now you have new crayons for your kids!! Grab some paper and let them start using them. There is a whole other activity waiting right at your finger tips. Happy Summer!
This post originally published in July 2011. It was written by Tasha, from Creation Corner, who wrote as a Kid's Craft Contributor on Somewhat Simple.