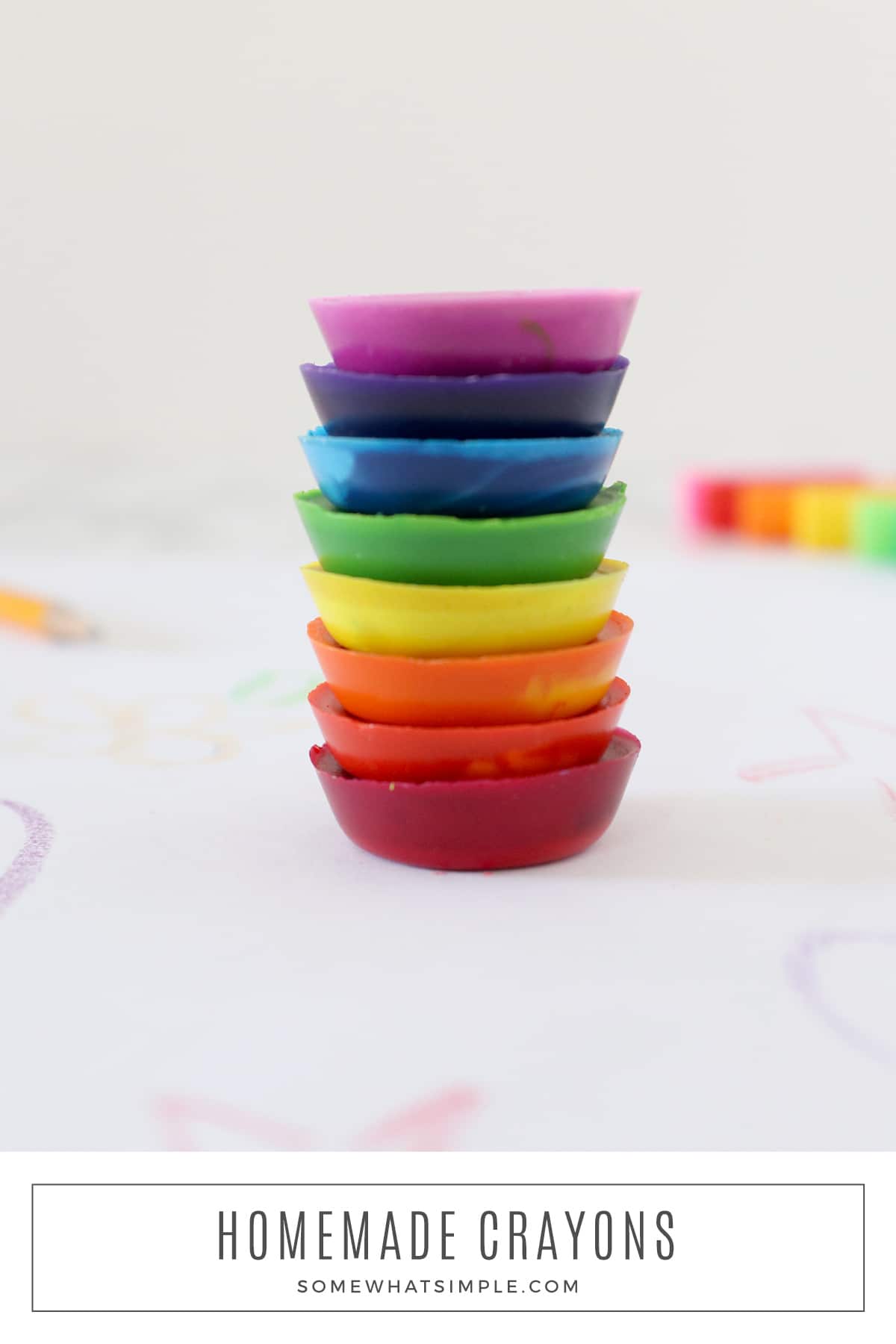 Making homemade crayons is a fun and simple gift that saves old, broken crayons from being dumped in the trashcan!
Here are a few more ideas we think your kids will LOVE – Puppet Show Puppets, Grandparent's Day Gift, Bubble Painting, and Chalk Ice Activity.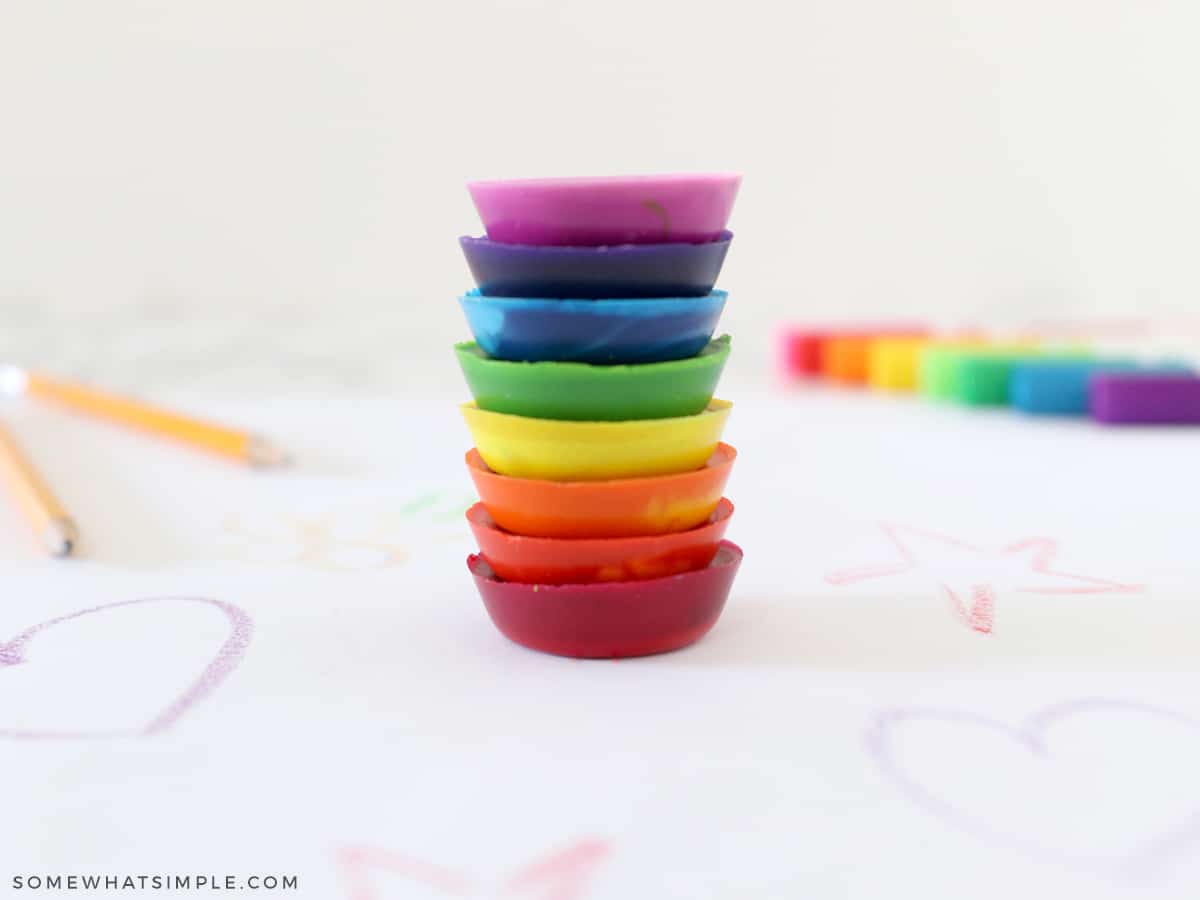 In addition to the backpacks full of papers and notebooks that come home on the last day of school, I find myself always cleaning out pencil boxes full of random markers, pencil shaving, and broken crayons. (Anyone else feel the same?)
Instead of tossing everything in the trashcan, make some paper notepads from the scrap paper, and make some homemade crayons from the old, broken ones!
Making homemade crayons is a great summer activity to do with the kids that takes no time to prepare and it won't break the bank. Best of all, it gives all those sad, small crayons new life, which means less waste, and more of a chance they'll be used by the kids.
Here's how to make them –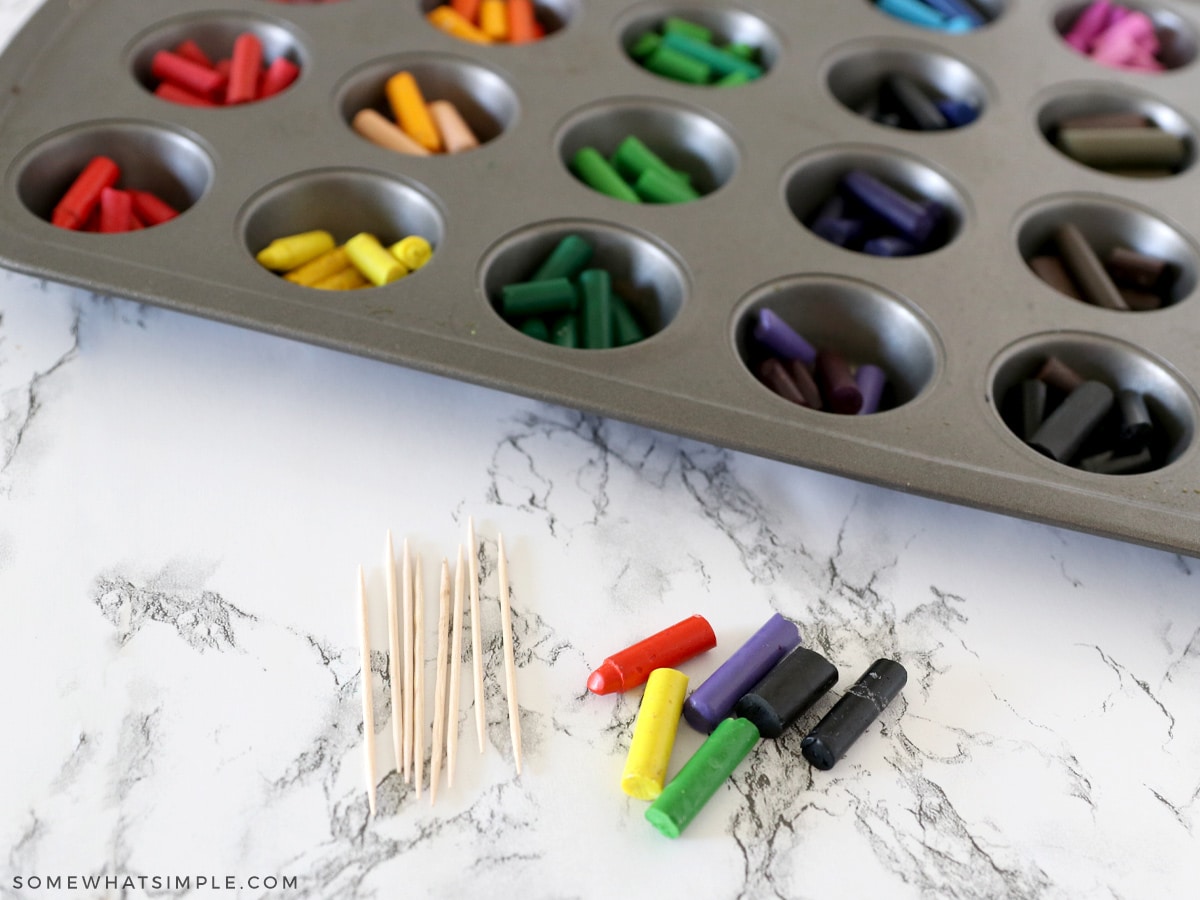 How to Make Homemade Crayons from Scratch
YOU WILL NEED –
CRAYONS – Broken into small pieces with the paper labels removed. (This can take a while, so get the kids involved with this!)
MUFFIN TIN – You can use any size and any shape. I used a mini muffin tin.
TOOTHPICKS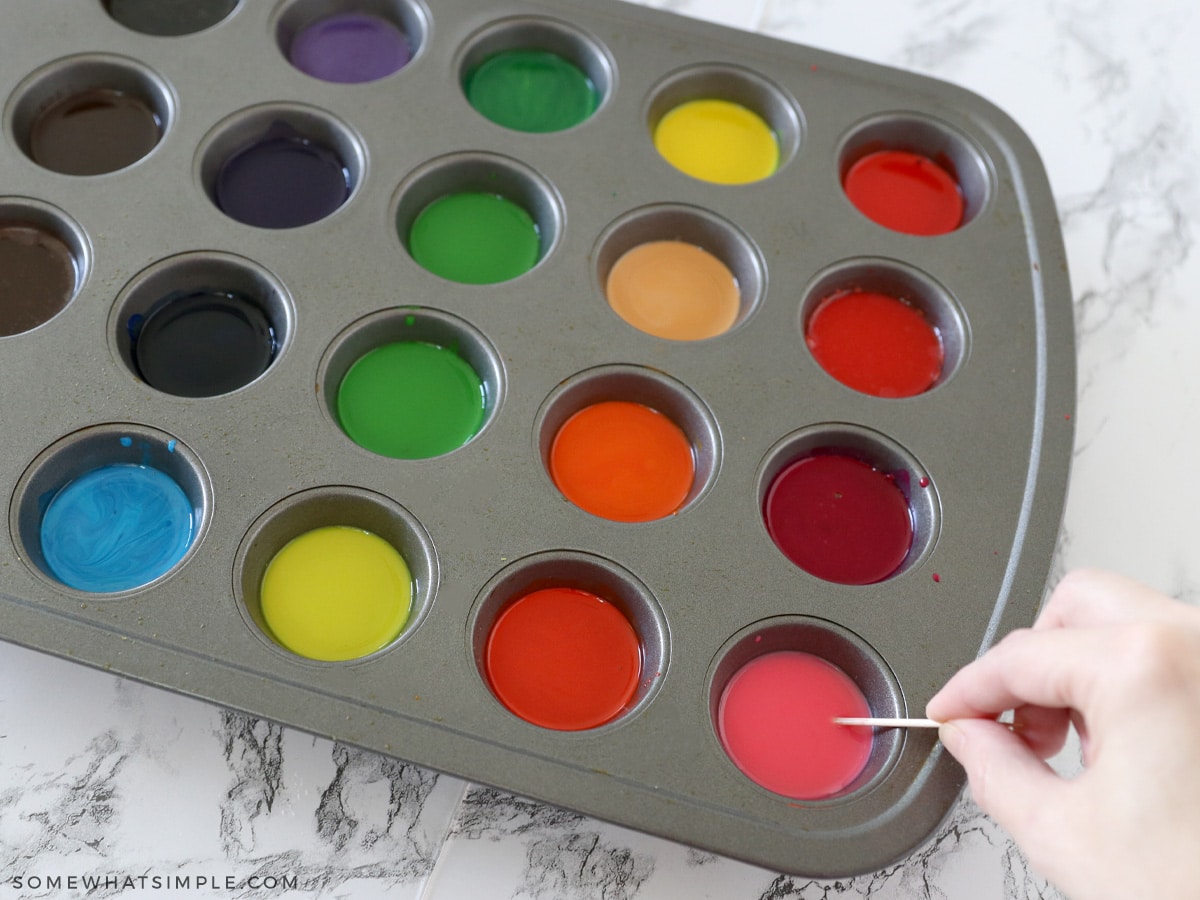 DIRECTIONS –
Place a pile of broken crayons into various spaces of a muffin pan. You can mix the colors for a marbled look, or keep it monochromatic. (Both ways are super fun!)
Stick the filled muffin tin into a 275 degree preheated oven for 10-12 minutes. Take them out, stir each section with a toothpick, and then let them cool on the counter for a few minutes. Cool completely by sticking them into the refrigerator for 10 minutes.
Once they are completely cool, turn the muffin tin over and the will fall right out and look something like this:
They are now ready to use and just waiting to be colored with! Grab some paper and get creative, there's a whole new activity waiting right at your finger tips.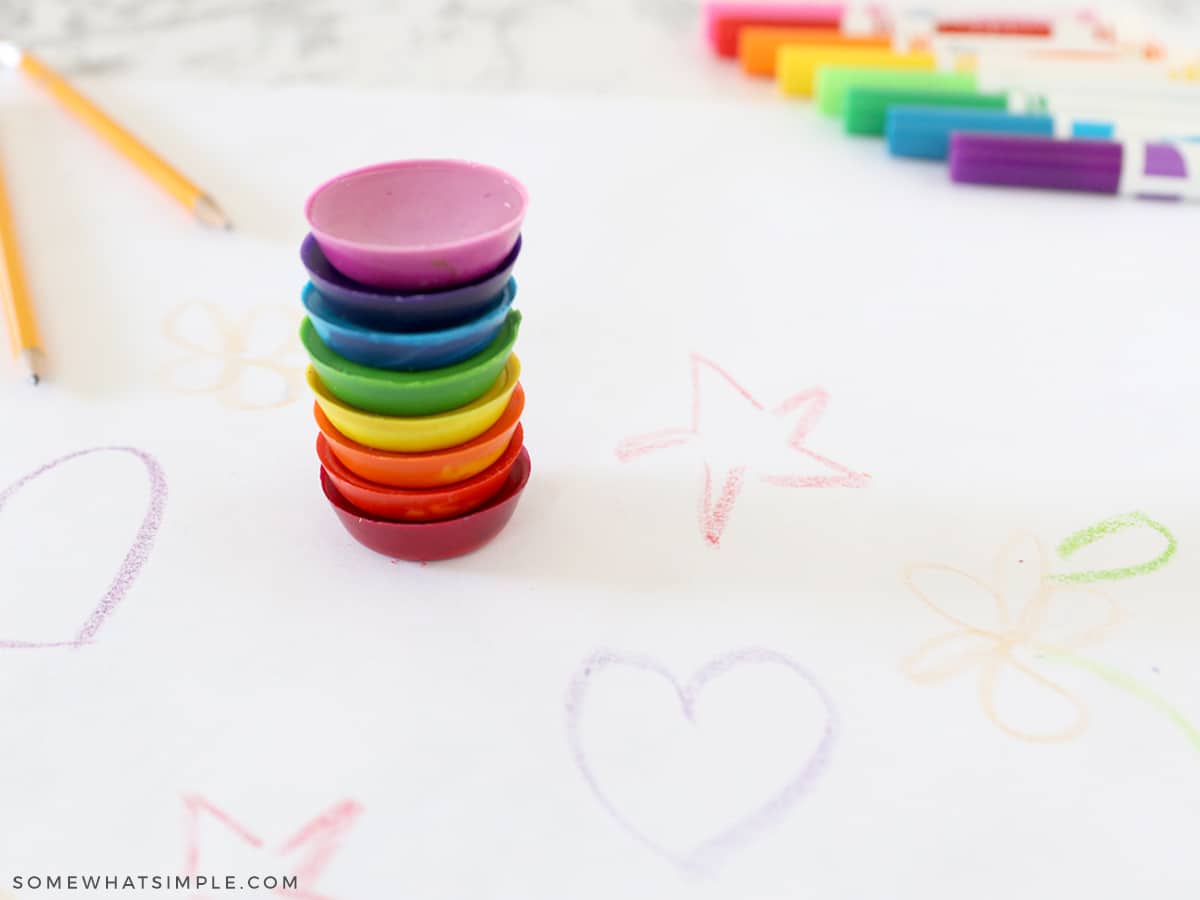 Have a great summer!