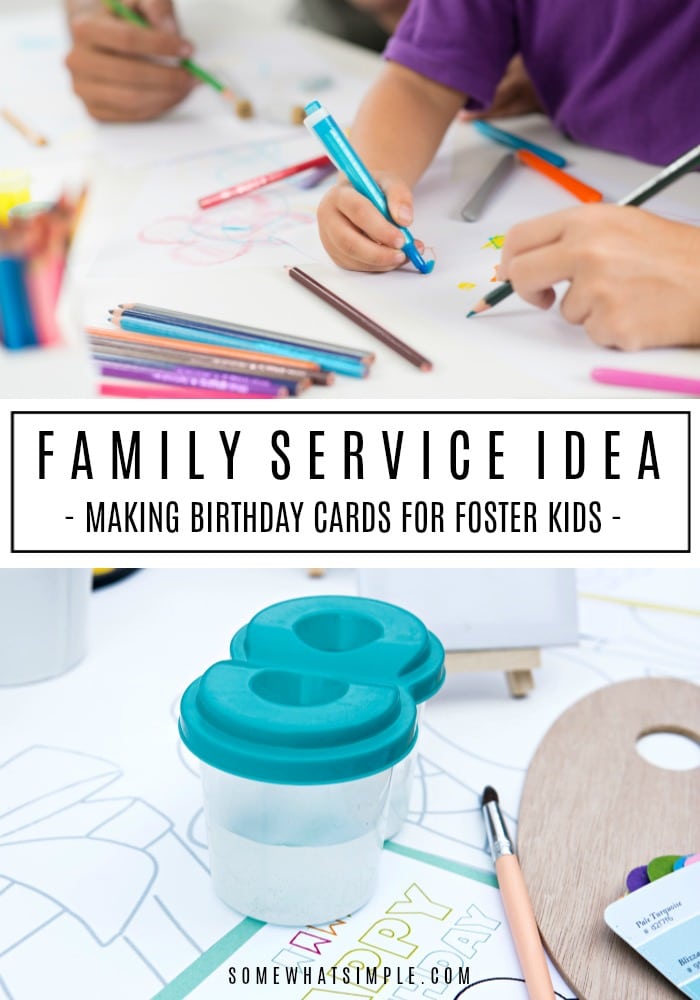 Grab some art supplies and let's make Birthday Cards for Foster Kids! This fun family service project will help bring joy to children in need!
Looking for more family-friendly service ideas? Here two we love – Donations for the VA Hospital and Host a Diaper Drive.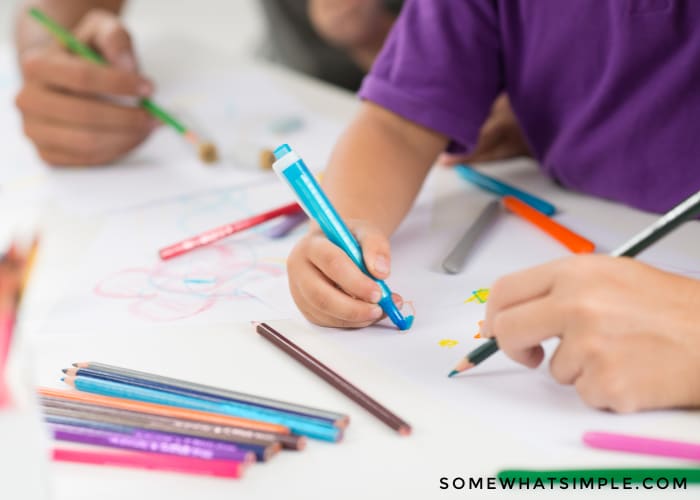 Each week during the summer, the kids and I try to do one small act of service for a neighbor, a friend, or someone in need. To come up with some fun ideas, I bought a book titled 52 Weeks of Fun Family Service. Making birthday cards for foster kids is one of the many fun ideas that Merilee Boyack suggests doing with your family… and it was SUCH a great activity!
My little kids didn't even know what the foster system was, so this activity provided a great opportunity to discuss those in less-fortunate situations, and it gave us a chance to try and make their birthdays a little more special. Here is how our day went –
What is a Foster Home?
We started first with a discussion about foster homes. I explained to them that not all children are as blessed as they are to have a home with a family and that many kids are put into a Foster Home and are watched over by other people. Some foster kids don't know what it is like to be loved or have friends and many of them do not get to celebrate their birthdays. When I suggested that we take the time that day to make these kids some cards for their birthdays, my kids were all over it!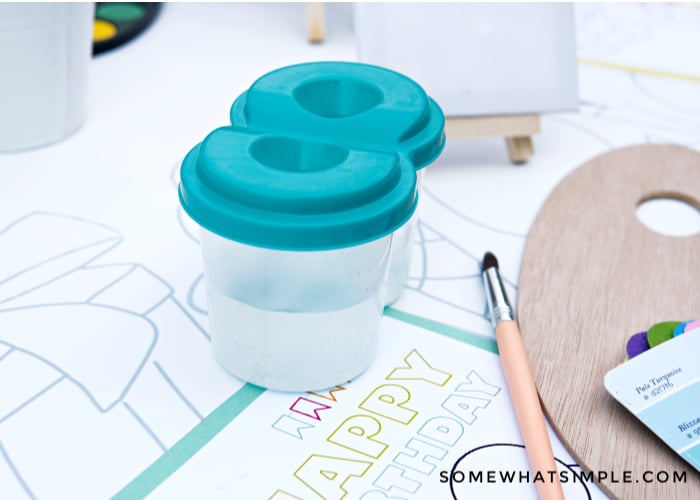 Making Birthday Cards for Foster Kids
SUPPLIES NEEDED –
cardstock
scissors
pen
crayons/markers
watercolors
glue
embellishments – stickers, stamps, ribbon, buttons, rhinestones, etc.
small envelopes
1 large manilla envelope (for all the cards you make to be shipped together)
stamps
a birthday cake or ice cream sundae ingredients
DIRECTIONS –
First, you'll need to track down an address of where to send your cards when you're done making them. I did a quick Google search for foster homes in my area. I found a children's foundation that dealt directly with the foster care system. I called the number and spoke with a lady who gave me an address that would take the cards and distribute them.
With all your fun supplies at hand, it's time to make your cards! Fold your cardstock in half, or cut it to be your desired size, making sure it will fit in a small envelope. Don't forget to write a sweet birthday message and sign your name + include any information you want to include (age, grade, city/state of residence, etc.)
Make sure your cards are completely dry before putting them into their envelope. Don't seal the envelope as it will need to be inspected by the foster care facility to ensure proper delivery.
Place all your small envelopes into thew bigger manilla envelope, and address it to the foster care facility.
Place the correct postage on your package, then drop it in the mailbox!
End your service activity by celebrating everyone's birthday! You can eat birthday cake, make an ice cream sundae bar, or take the easy way like we did and drive to your favorite ice cream shop!
After we finished the day my 8-year-old said to me, "Mom, doing service is fun!" …and I think so too!