Giving back to the community doesn't have to be difficult or complicated! There are opportunities for service all around. What are you glad to give?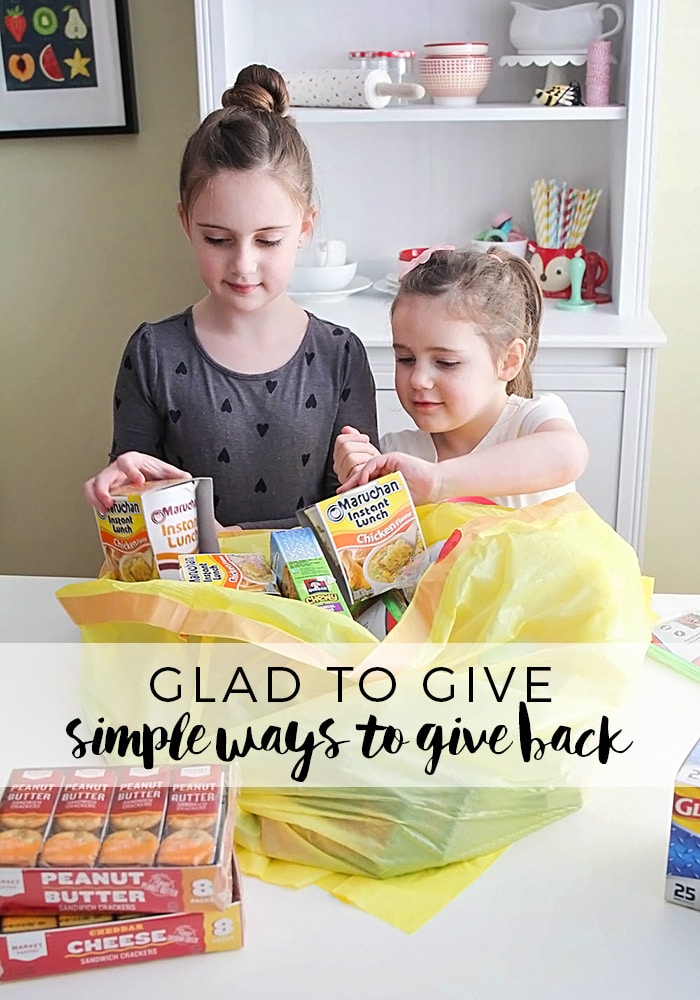 During the holiday season, it seems like giving is on everyone's mind. There are toy drives, food drives, and clothing drives, and opportunities abound to give. When the holiday season is over, though, the needs in the community continue. Whether big or small, there are opportunities to help all around us.
Our Plan to Give
My first rotation in nursing school was at the VA hospital, and it is a cause near and dear to my heart. I've seen first hand the challenges faced by many patients at the VA. I also know how dedicated and caring the nurses are, and how hard they work to provide the best care to their patients. I learned recently that our local VA hospital was in need of small comfort items to give to patients, and I jumped at the opportunity to give. Simple things like warm socks, gloves, magazines, and snacks can make a big difference in a patient's comfort level, and are a small reminder that someone cares.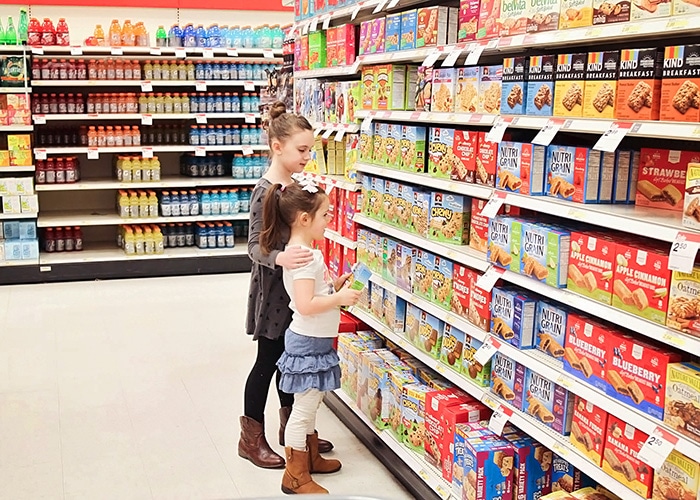 Donations for the VA hospital
I took my kids shopping with me to buy the items, and it was a great opportunity to talk with them about giving back, and honoring those who have served our country. It's important to me to teach my children to look for opportunities to serve, wherever we can find them. Donating small items to the VA may not be huge and earth-shattering, but it's something that's within our means to do. It's also a nice reminder that giving doesn't have to be a grand gesture. It can be a series of small actions that make the world better.
After we made our purchases, we packed them up to take to the VA hospital. We used our always-trusty Glad bags to make sure everything arrived in one piece.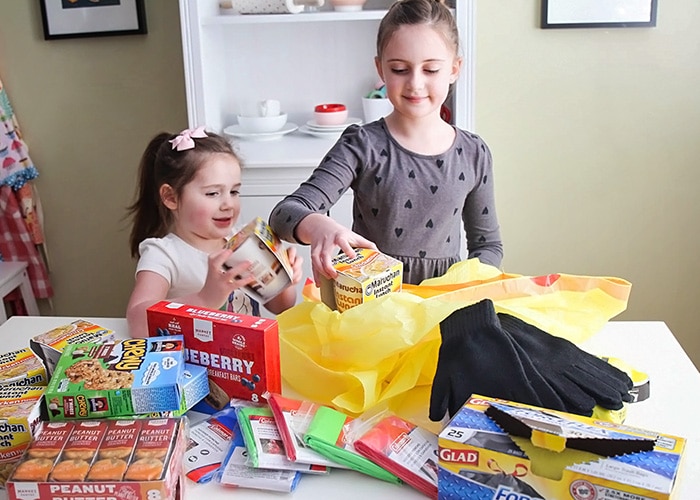 All packed up and ready to go to the VA! We may never know how our donations will help the patients who receive them, but we're thankful for the opportunity to support those who have supported us. It was a great learning opportunity for my kids, and a simple way to give back.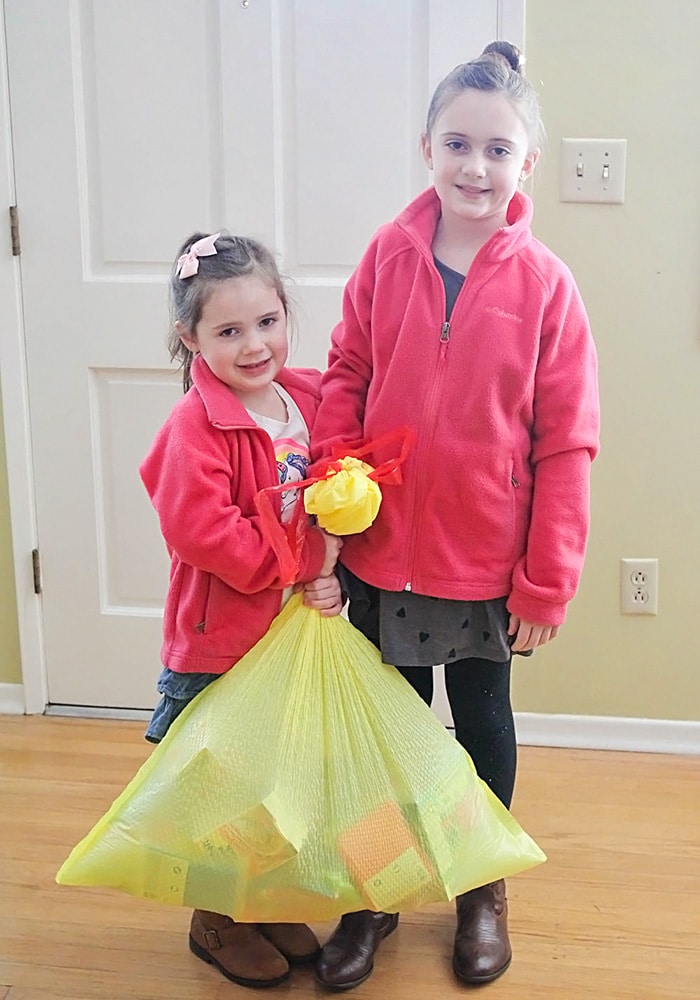 Glad to Give
I'm grateful for the opportunity to partner with Glad in their Glad to Give campaign. Glad believes that communities are built around human connections and giving back to those around you. By sharing stories of giving, Glad hopes to inspire others to get involved. Visit GladtoGive.com for real stories from celebrities and everyday people who are giving back to their communities. You can also schedule a free pickup through Donation Town to a local charity of your choice.
Opportunities to give, big and small, are all around us. Giving can be as simple as sharing a meal with a friend, visiting an elderly neighbor who doesn't have family nearby, or shoveling an extra walk. One act of giving can inspire another. What are you glad to give? Let me know in the comments below!
This is a sponsored conversation written by me on behalf of Glad Products Company . The opinions and text are all mine.