From the General Conference talk in April 2010 given by Dieter F. Uchtdorf, this lesson on service is a great reminder that we are here to help one another and serve as His hands.
Looking for more inspirational ideas? Here are a few we love – General Conference Activity Packet, New YW Theme Printable, and Faith & Courage Quote.
IMAGE
Elder Uchtdorf's talk "You Are My Hands" is absolutely one of my favorite conference talks. He opens with the following story –
A story is told that during the bombing of a city in World War II, a large statue of Jesus Christ was severely damaged. When the townspeople found the statue among the rubble, they mourned because it had been a beloved symbol of their faith and of God's presence in their lives.

Experts were able to repair most of the statue, but its hands had been damaged so severely that they could not be restored. Some suggested that they hire a sculptor to make new hands, but others wanted to leave it as it was—a permanent reminder of the tragedy of war. Ultimately, the statue remained without hands. However, the people of the city added on the base of the statue of Jesus Christ a sign with these words: "You are my hands."
We are His Hands
Christ knows how to minister to others perfectly. When the Savior stretches out His hands, those He touches are uplifted and become greater, stronger, and better people as a result.
If we are His hands, should we not do the same?
I made some cupcakes for the ladies in my class. If you follow me on Instagram, you saw me and my husband putting these together the night before- we made 80 of them! I would never do this many again! But they turned out cute, so there's that. 😉
If you'd like to download the lesson outline I used with the quotes and the handouts, here are all the files:
Quotes to Handout to the Class
Several years ago, I was in a class at church and one lady told the following story. I will paraphrase since I don't know what her exact words were, but you'll get the idea.
One day I was out running errands and I had this strong impression to stop by the home of a lady from my church. I didn't know this lady very well, and I was really busy this day, so I fought the feeling and tried to brush it off. The feeling became stronger until I could not deny that I was being prompted to stop by and make sure everything was ok.

Certain that I would find her in some sort of emergency situation, and ready to help her with whatever she obviously needed help with right then and there, I went to her house and knocked on the door.

I was going to be in the right place at the right time and do something obviously heroic, right? I mean, the prompting was there and I am listening and acting on it.

I knocked again.

And again.

And there was no answer. In fact, there wasn't anyone home.

I walked back to my car and felt silly. Why did I have such a strong feeling that I needed to stop by this woman's house if she wasn't even home? Was I just making up those feelings in my head?

And then I thought of something simple, yet profound that I hope to carry with me for the rest of my life. Perhaps today wasn't the day that I was needed. Maybe this was a test to see how I would act when I felt His promptings so that God can use me when it matters most.
In closing, I used the following quote from President Uchtdorf:
As we contemplate with reverence and awe how our Savior embraces us, comforts us, and heals us, let us commit to become His hands, that others through us may feel His loving embrace.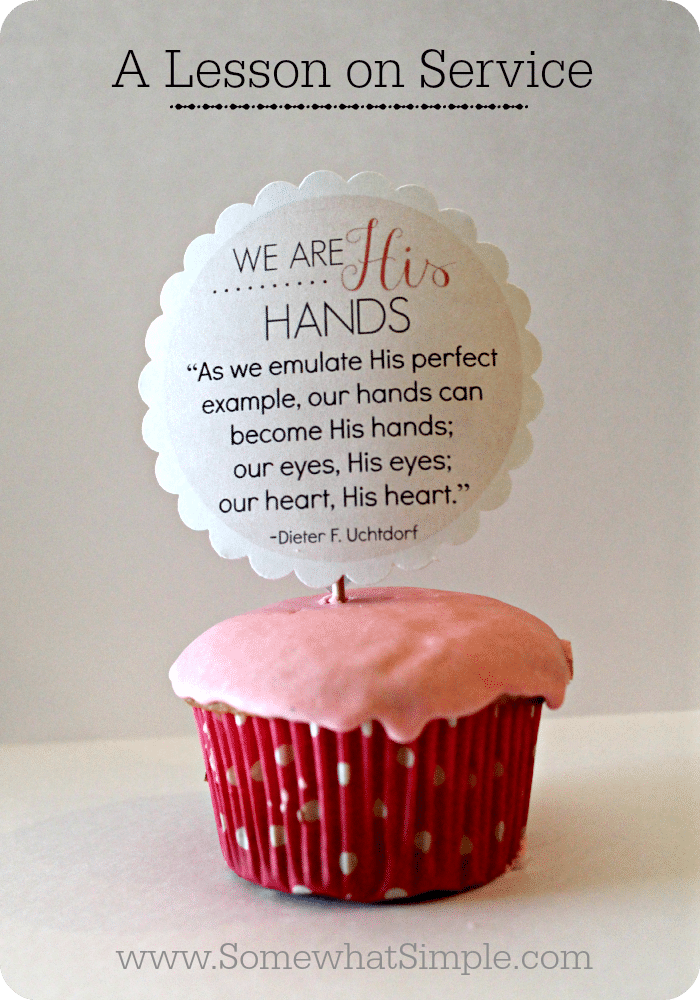 If you'd like to learn more about my religious beliefs, I'd love to share more with you!