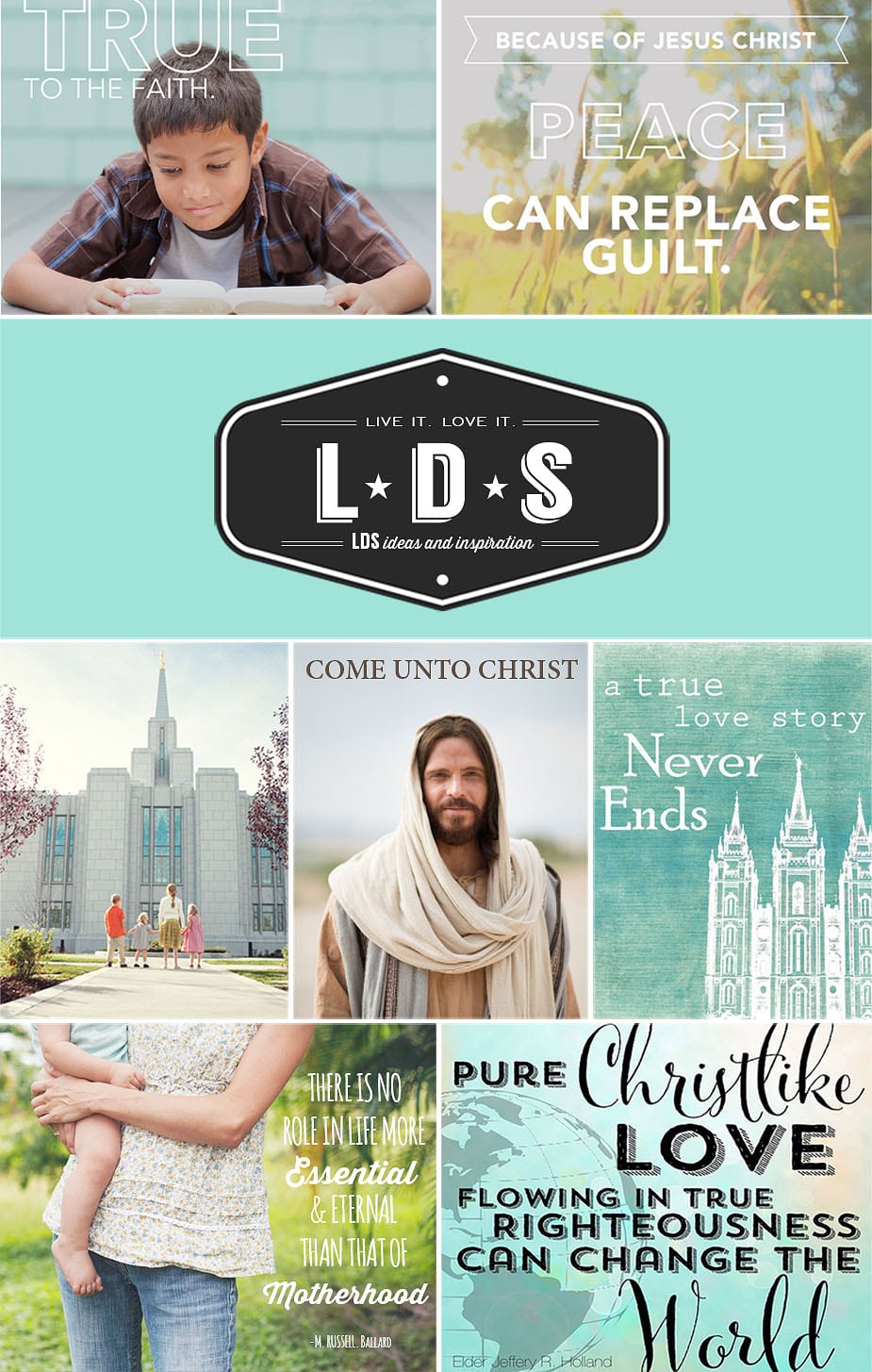 Happy Sunday! I'm excited to take part in a new series here on Somewhat Simple with some of my favorite bloggers. We're calling it "Share The Goodness" and here is how it works: On the first Sunday of every month, each of us will share a free printable of a quote that has inspired us. The goal is to spread a little happiness and faith all across the world and hopefully inspire all who stop by.
I've spent a lot of time this week reading some past General Conference talks. I sit down and read them as soon as I get the kids off to school when my morning has calmed down a bit and before I even jump on the computer and start answering emails. What a great start of my day- honestly, I LOVE IT!
One talk I read this week that I LOOOVED was from Dieter F. Uchtdorf's talk called The Why of Priesthood Service (April, 2012). The talk had the following quote about Faith and Courage that just stuck out to me, perhaps because it was exactly what I needed to hear:
There are times when we have to step into the darkness in faith, confident that God will place solid ground beneath our feet once we do.
My family is in the middle of the biggest trial of our lives. There is so much pain being felt right now and the uncertainty of the future has been paralyzing at times. I don't want to make the wrong choice and lead my family down a path of more pain with regrets, but sometimes there isn't a clear answer or easy solution. This quote gives me hope and comfort and has been a good reminder that better days are ahead.
Here is a free printable for you to print and enjoy:
Download the 5×7 HERE // Download the 8×10 HERE
I am learning that having courage to overcome doesn't always require a leap of faith. Sometimes the baby steps from even the most crippled traveler can reach soaring heights with faith, a positive attitude and the will to keep putting one foot in front of the other.
Here is more #ShareTheGood inspiration from some of my friends:
To learn more about my faith and why I believe what I do, click HERE.
If you have a quote you'd like to share, please leave us a comment below. Those of all faiths are welcome to participate!
Here is some more inspiration from my friends:

Faith in the Storms of Life // The Crafting Chicks
You are Loved // Simple As That
12 Inspirational Quotes for Small Gifts // No Biggie
Choice & Priorities // U Create & LDS Lane
 I Know My Savior Loves Me // Capturing Joy