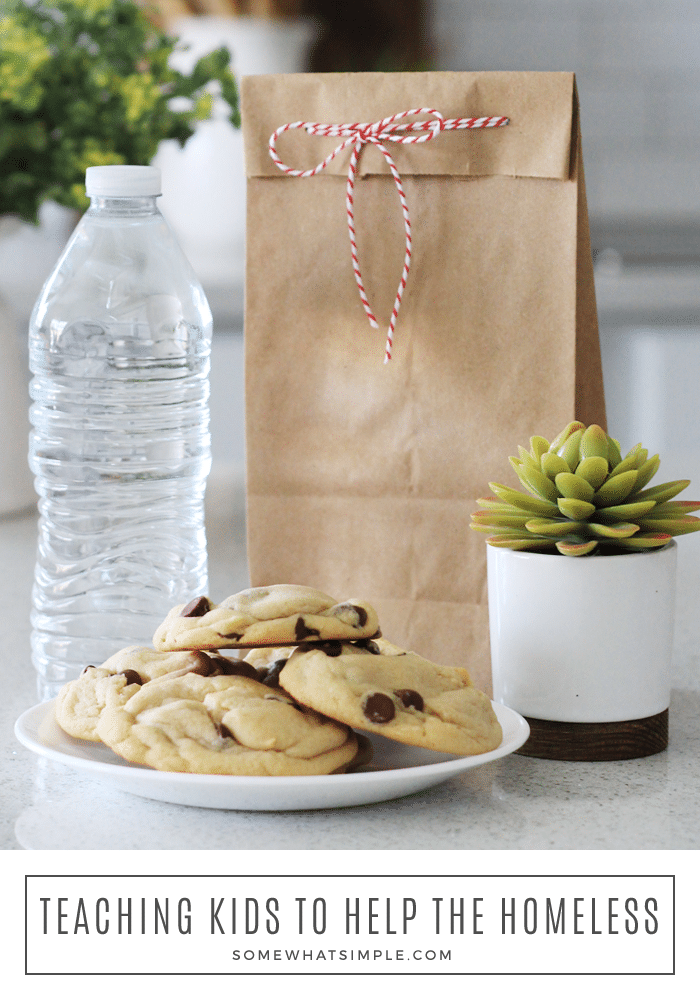 Helping the homeless in your community isn't hard, and it isn't scary! Here is a thoughtful way to get the whole family involved in a simple act of service.

How to Help the Homeless
In our town, we have a pretty good sized homeless community. Most are asking for money, some food, and some work.
Rather than handing out money, we like to serve them food. We have made burritos with friends and gone out in the community to serve them. We have brought sandwiches and fruit and other small sacked meals. On Valentines Day, we made special heart-shaped cookies, put them in pink bags and left special notes in the bags for the recipients.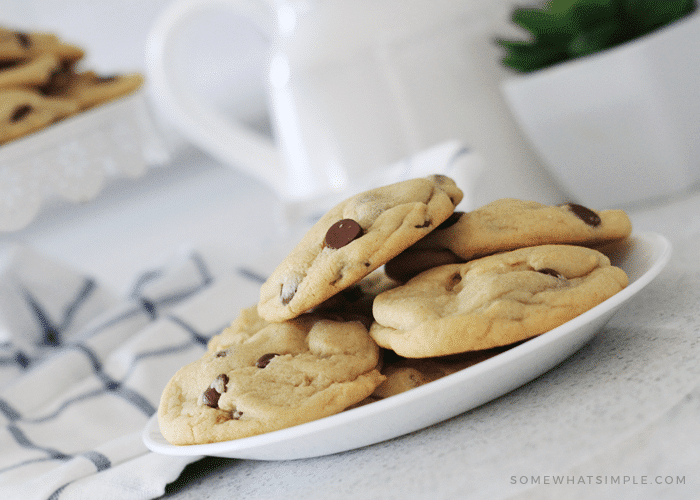 The last time we served them, we decided to make a batch of our favorite chocolate chip cookies. I figured cookies were a bit of a luxury that they may not get very often, so we filled paper lunch bags with a water bottle and a baggie of cookies and headed downtown.
We spent about an hour walking the main streets and the kids handed out all of our cookies to the less-fortunate people we met. As they handed out each baggie of treats, they were intentional about making eye contact and smiling, and asking if they wanted cookies and water.
Of course, no one said "no" to our offering! Their happiness was obvious and their smiles were unforgettable. It's amazing what a little child handing out snacks can do!
I am grateful that my kids have developed a heart for those who are less fortunate and that they have a desire to serve them.
Helping the Homeless
Here is my challenge to YOU! – even if you don't have any cookies or money to give – when you walk past them don't look away. Look them in the eyes as you say "hello" or "good morning"
Your kindness will make all the difference!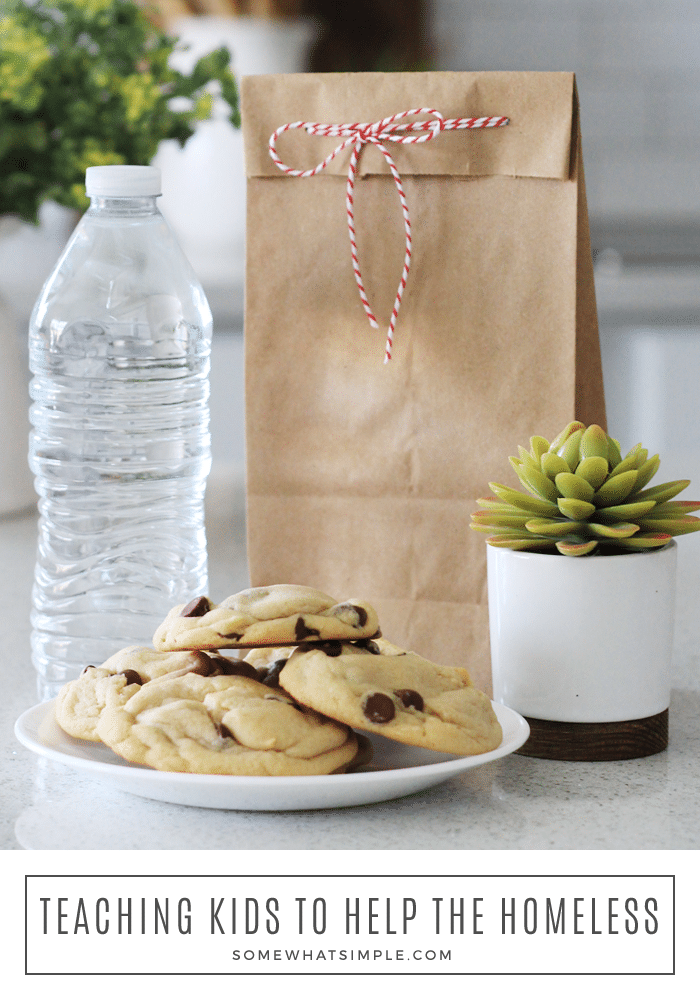 ABOUT THE AUTHOR: Lindsey is the creative author of The Pleated Poppy. She contributed this post to our Summer of Service series in 2010.
SaveSave
SaveSave
SaveSave
SaveSave