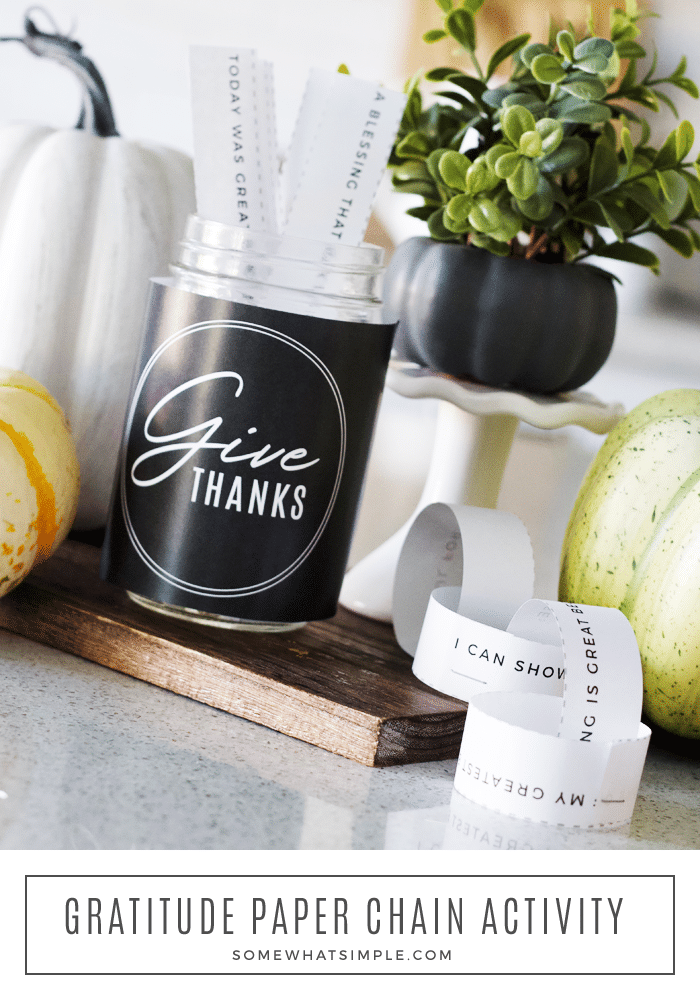 This adorable gratitude jar will provide you with creative prompts that will help cultivate an attitude of gratitude. This fun activity is a fun way to remember to be thankful.
After you've had your fill of turkey, Green Bean Casserole, Mashed Potatoes and Homemade Rolls, sit around the table and read all of the things you are thankful for.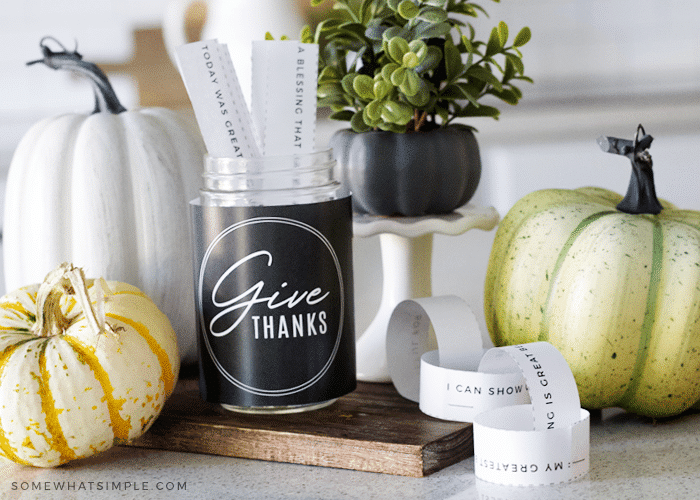 What Is A Thanksgiving Gratitude Jar
Life can be extremely busy and stressful so it's easy to forget the good things in our lives. Sometimes we need to deliberately set aside time to reflect on our lives and identify the positive. I love Thanksgiving because it gives us that time to reflect on all that we are thankful for. It's difficult for both young and old to focus on the positive in our lives so I wanted to come up with an idea to help us all do that.
Several years ago I made a Thankful Thanksgiving Jar that really helped my family recognize some of our blessings during the holiday season. Each day you'll select one of these prompts and write down things you are thankful for that are associate with each one. Today we are sharing another darling variation of a gratitude jar that comes with a free printable you are sure to love!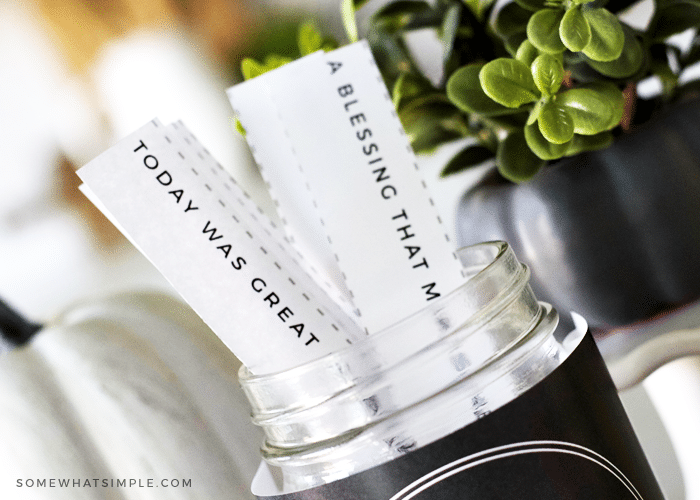 How To Make A Gratitude Jar
Supplies You'll Need
Jar
Cute washi tape
Labels & paper strips – DOWNLOAD BELOW
Stapler
Directions
Printable – Download and print the free gratitude jar printables.
Assemble – Cut out the label and attach it to the front of your jar with some tape.
Prompts – Cut the gratitude prompts into strips stick the strips in your jar. Take out a prompt every day and fill it out, then make a paper chain with all the responses. Watch your chain grow all month long!
Share – For a creative and meaningful Thanksgiving activity, read through your family's responses before or after Thanksgiving dinner.
Keep It Going
Do you want to keep the thankful train moving all year long? Create a year full of gratitude by adding responses to the jar throughout the coming year. Then, on the next Thanksgiving, you'll have a full year of blessings to reflect on and be grateful for! I'll even bet there will be several things you read at the dinner table next year that you will have forgotten even happened.
More Thanksgiving Printables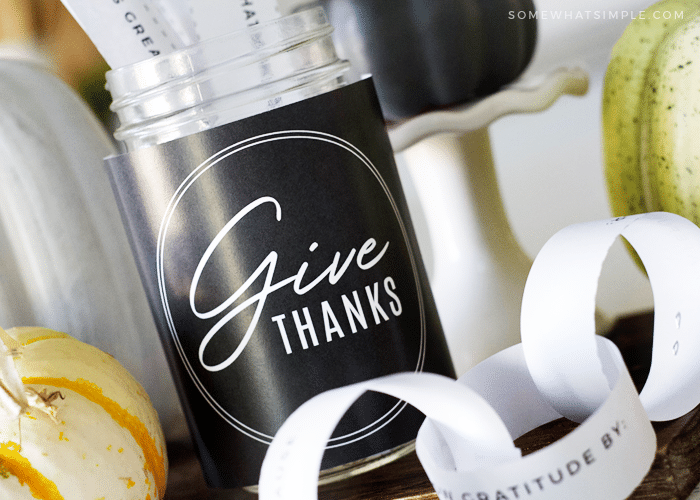 Gratitude Jar Printable Download
Please remember: As with all our printables, our Gratitude Jar printables are for personal use only. Please do not sell our files or print a mass number of copies. Please do not claim them as your own. Thanks for your support!
Have a great Thanksgiving!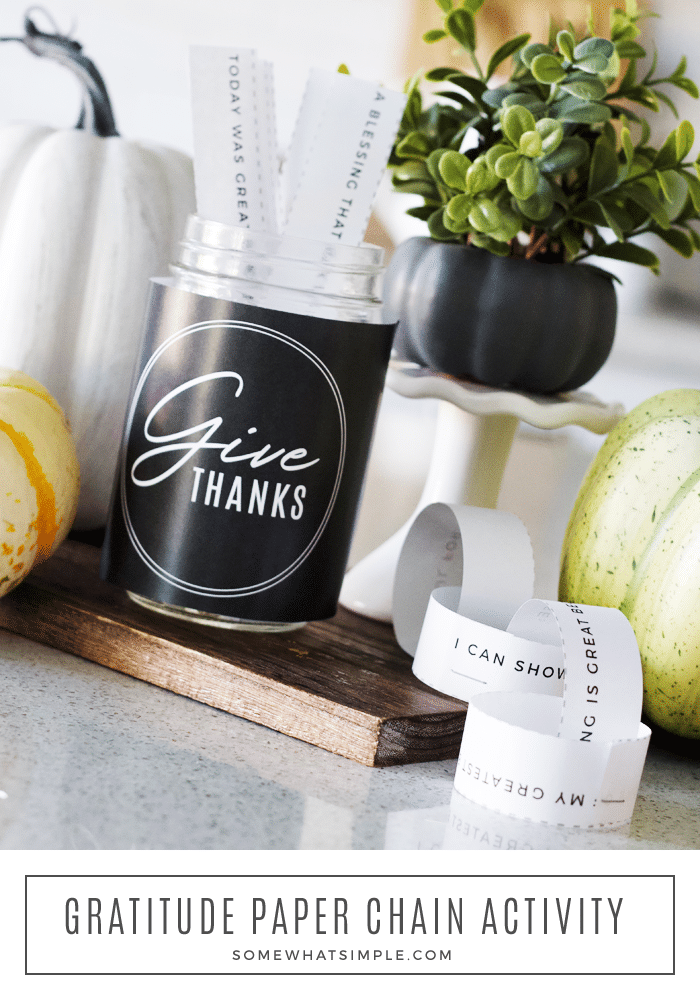 This idea for a Gratitude Jar originally published on Somewhat Simple in November 2012. It was submitted by Paper Coterie, a printing website who is no longer in business. We updated this post with new designs in 2018, for the readers of SomewhatSimple.