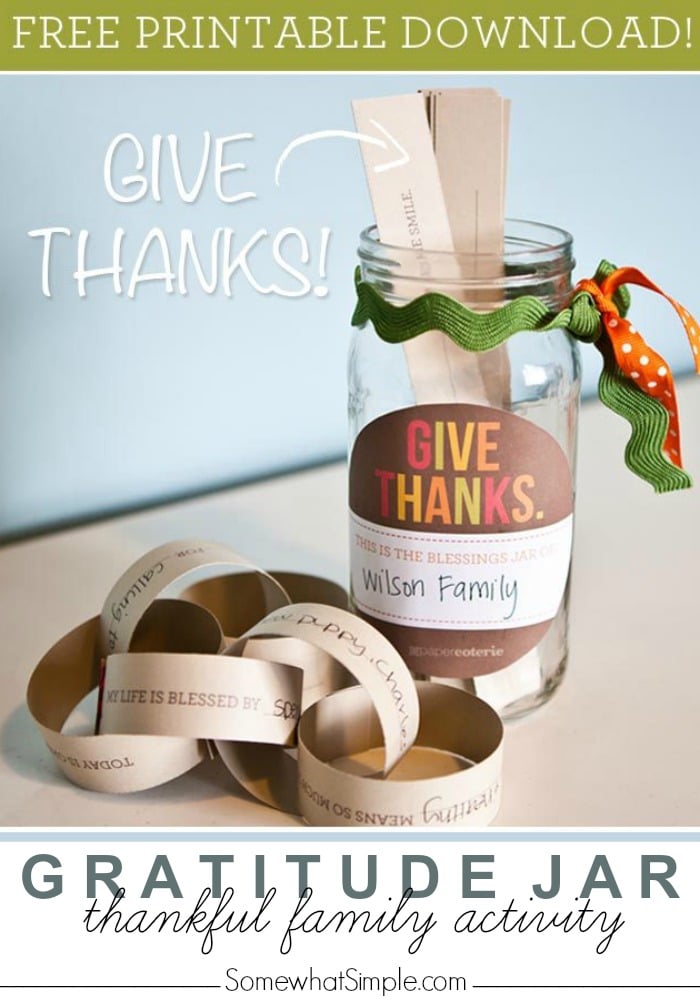 Get ready for Thanksgiving with a gratitude jar!
Several years ago I made a Thankful Thanksgiving Jar that really helped my family recognize some of our blessings during the holiday season. Today we are sharing another darling variation with free printables you are sure to love!
How to Make Your Own Gratitude Jar
MATERIALS:
jar
ribbon
tape or glue
labels & paper strips – DOWNLOAD HERE
DIRECTIONS:
Download and print the free gratitude jar printables.
Glue the label to the front of your jar.
Cut the gratitude prompts into strips and have your family fill in the blanks. Fill the jar with your family's responses, or make a paper chain and hang in your home.
For a creative and meaningful Thanksgiving activity, read through your family's responses before or after Thanksgiving dinner.
Take it a step further…
Create a year full of abundance by adding responses to the jar throughout the coming year. Next Thanksgiving, you'll have a full year of blessings to reflect on and be grateful for!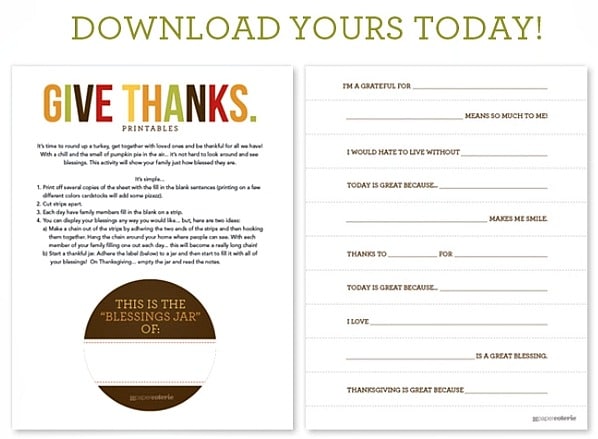 CLICK HERE TO DOWNLOAD THE FREE PRINTABLE
ABOUT THE AUTHOR: These Thanksgiving printables were designed by our friends from Paper Coterie.
This post originally published on Somewhat Simple in November 2012.
Hack Your Routine!
FREE E-COURSE
5 Time-Saving Tips for Crazy Busy Moms