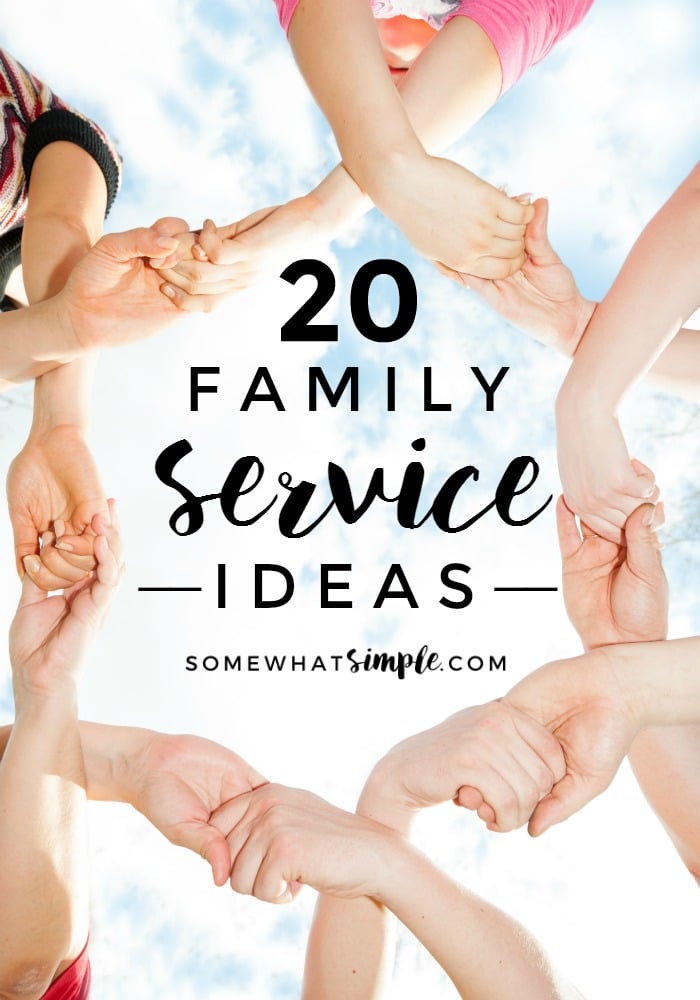 Today's post is a must-read for all families! We've partnered with Huggies to spread the word about their No Baby Unhugged program + we are sharing 20 family service ideas to help get your whole family involved in meaningful community service.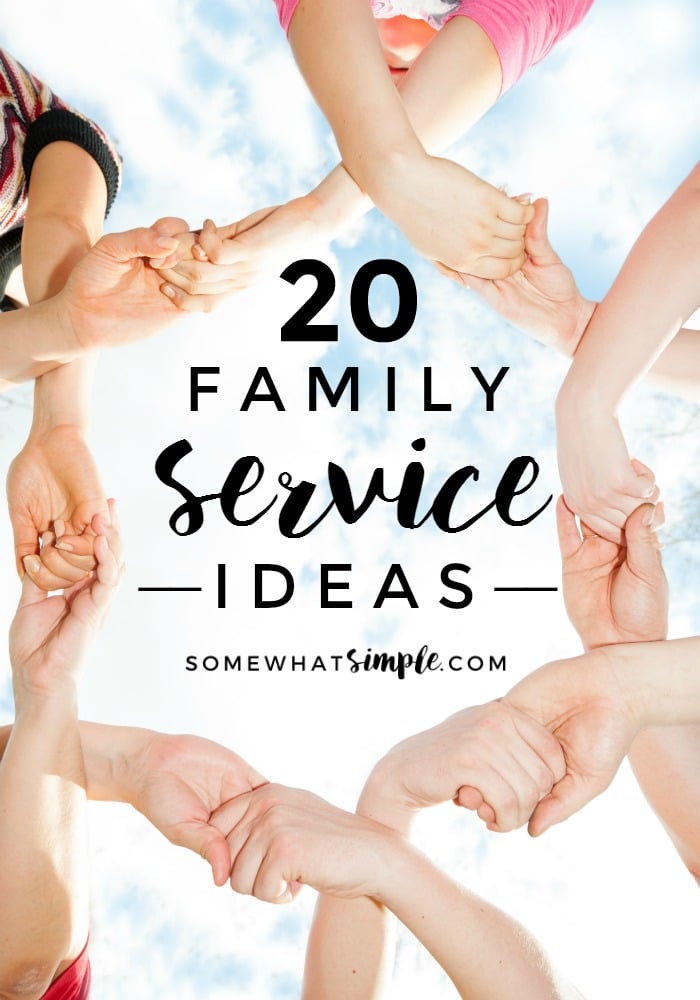 As a part of the Huggies Parents Council, I attended an event in Chicago last month to learn more about the brand's No Baby Unhugged program.
No Baby Unhugged is Huggies vision to ensure all babies get the hugs they need. They want to help parents understand and embrace the Power of Hugs, not only through the brand's products, and diapers and wipes donations to those in need, but by the support of Hugging Programs in hospitals across the country.
What is a Hugging Program?
I'm so glad you asked! (I wondered the same thing but as soon as I heard the details, I wanted to jump in and offer my support!)
Most parents are able to bring baby home soon after he or she is born. But for those parents whose baby needs to stay in the NICU for an extended period of time, they are not always able to be there every minute due to work or other commitments. (I've had 2 babies in the NICU and it is so hard! I felt guilty every time I left my baby and went home to care for my other kids!) To support parents during this difficult time, many hospitals have enlisted the help of volunteers like you and me! Each volunteer goes through a training and vetting process and is then able to hold and hug babies in the nurseries at their local hospital.
Huggies decided to step in and help give babies the hugs they need, even when moms and dads can't be there to give them. They've started funding those hugging programs in U.S. hospitals and they have formed partnerships with healthcare professionals.
Huggies first No Baby Unhugged grant has been given to the Ann & Robert H. Lurie Children's Hospital in Chicago, the number six ranked Children's Hospital in the country. The grant money will be used for items like volunteer training and recruitment, hugging chairs, educational materials and more.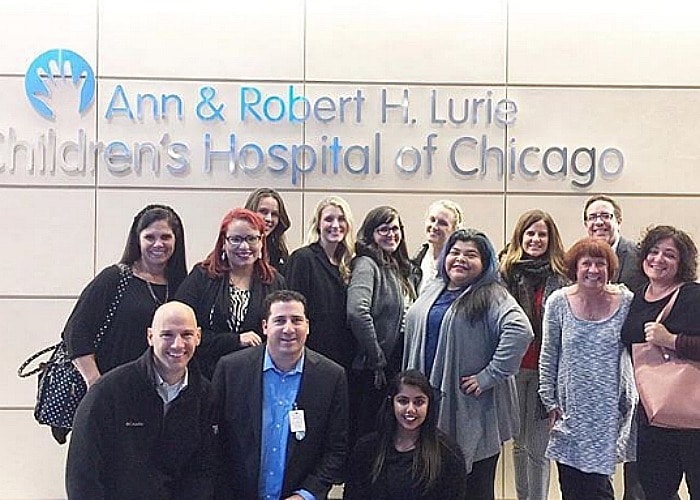 One of my favorite parts of my Huggies Parents Council visit last month was our group hospital tour. I left feeling so inspired to get involved!
Want to see what I'm talking about?
Check out Huggies Facebook and YouTube to see videos that bring the miracle of hugs to life.
WARNING – Watching these videos might make you want another baby. Don't say I didn't warn you! 🙂
How can YOU help?
If volunteering at your local hospital isn't an option, you can still get involved!! For every person who signs up to become a Huggies Member, Huggies will donate $5 to support volunteer hugging program grants for hospitals. If you're interested, go to Huggies.com and click on "Sign In or Join Huggies" to get started.
Now let's talk about ways you can get your WHOLE FAMILY involved in meaningful acts of community service!
20 Family Service Ideas
Ideas marked with * are service suggestions from Cradles to Crayons, an organization that is part of the National Diaper Bank Network that collects and provides items for kids living in homeless or low-income situations. All other ideas on this list are ones we've shared on Somewhat Simple that have worked well with our own families. The links will take you to pages with more details.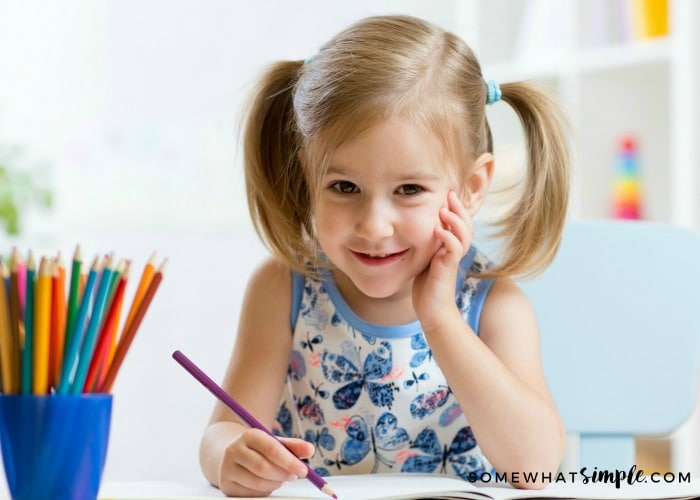 Make Birthday Cards for Foster Kids – Turn a simple afternoon art project into a meaningful birthday celebration.
Pajama Party Project* – With the help of your school, arrange a day for all students and staff to wear their PJ's. Everyone who wears their pajamas must bring a new pair of PJ's to donate to a local shelter.
Clean Up The Great Outdoors – Clear debris, pick up trash and beautify a local park.
Make Goodies for the Homeless – A thoughtful gesture that doesn't require much time or money.
Donate Diapers and Wipes to a Diaper Bank in the National Diaper Bank Network – Such an awesome network that really brings much-needed help to those in need.

Hygiene Kit Collection* – With the help of friends and neighbors, collect items for basic hygiene – lotion, shampoo, toothbrush, toothpaste, deodorant, soap, brush, etc. Then, donate your kits to Cradles to Crayons or to your local shelter.
Christmas in July for a Neighbor or Friend – Sending a gift or Pick-Me-Up to a family in need doesn't have to wait 'til December!
Kids Garage Sale for the Cure – Your house gets decluttered and your favorite charity gets a donation in your name – win/win!
Thank You Notes / A Lesson on Gratitude – Teach manners and brighten someone's day, all at the same time!
A Treat for Our Naval Service Men and Women – Let them know their service and sacrifice is appreciated!

Hotel Toiletries Service Idea – Don't throw them away! Put them to good use before they take over your bathroom!
School Supply Drive* – Grab a current supply inventory list from your local shelter or from Cradles to Crayons. Then, enlist the help of your neighbors to collect and donate items from the list!
Take a Family Humanitarian Vacation – More planning, time and financial commitment are involved with this one, but it is certainly life changing… and not just for those you're serving!
Plan a Service Auction – This can be done within the walls of your home and with the people you love most!
Small and Simple Acts of Service – A collection of some simple ideas that take just a minute to do!

Friendly Service Jam – Whip up a delicious treat and bring smiles to the lucky recipients!
Well Wish Note Project* – Send words of encouragement and bring joy to kids this school year! Decorate your notes and send them to Cradles to Crayons. Your notes in the fall and winter will add extra warmth to coats that will be distributed to kids.
The Giving Tree – A great way to encourage service in your home!
A Lesson on Service – Perfect for a family night or spiritual gathering.
Share, Spend, Save* – Grab 3 jars or piggy banks, then label each of them – Share, Spend or Save. When you receive your allowance or other money, decide how much you want to put in each jar. Every month or so, send a check to a favorite charity with all the money in the "Share" jar. Put the money in your "Save" jar into a savings account and then have fun with the "Spend" money!
. . . . .
Huggies® believes deeply in the Power of Hugs. The simple, loving act is proven to support babies' emotional and physiological well-being. Huggies® diapers and wipes are inspired by a parent's hug. They nurture baby with care, cradle baby in comfort and surround baby in protection. Learn more at Huggies.com, #HuggiesCouncil.
This is a sponsored post written by me on behalf of Huggies, but all opinions are my own. Thanks for supporting our sponsors so we can continue to provide creative content to SomewhatSimple.com!