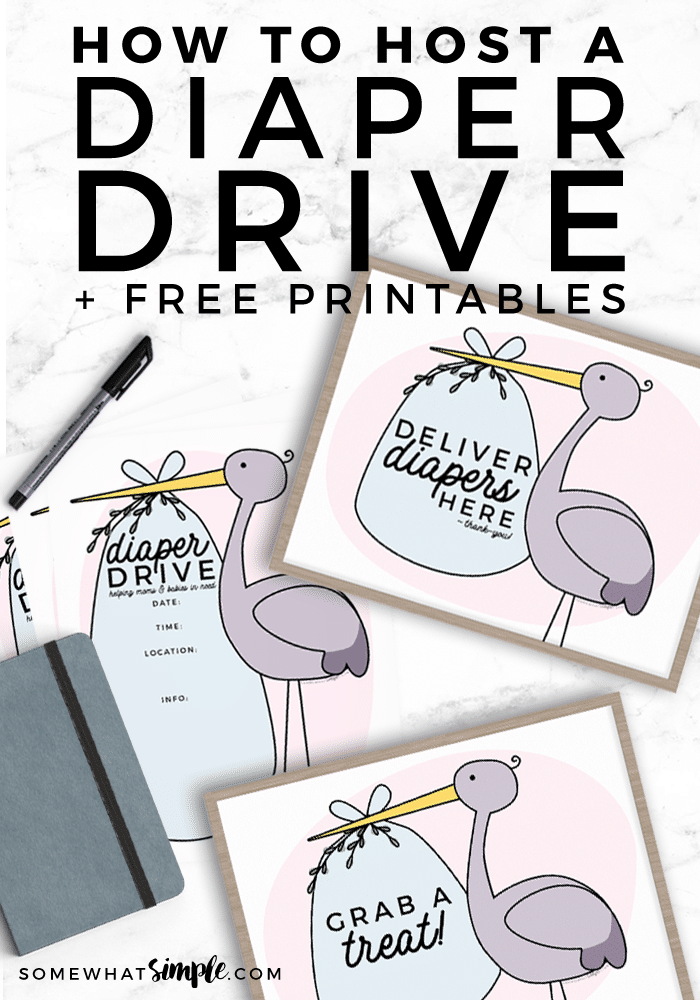 A Diaper Drive is a fun service project that the whole family (and neighborhood!) can participate in!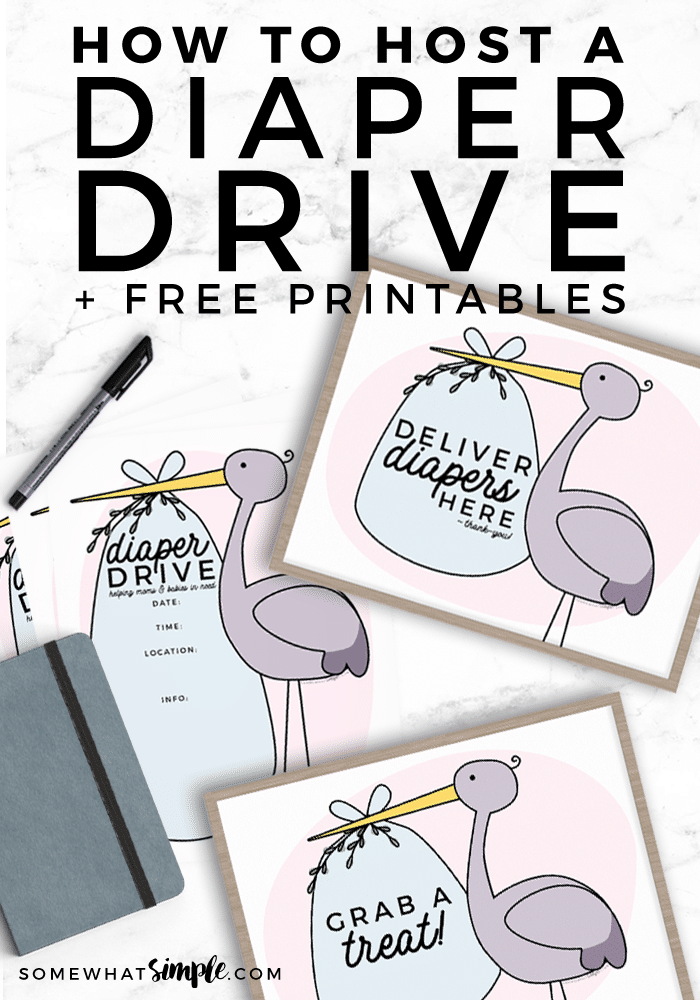 This past summer, a friend of ours planned a diaper drive as part of his Eagle Scout Project. His goal was to collect donations of diapers and wipes and donate them to a local diaper bank where they could be given to mothers in need. He enlisted the help of our neighborhood and church congregation, and I thought the idea was brilliant!!! It didn't take much time, money or manual labor, but the donations collected can really make a difference in the lives of parents who are struggling.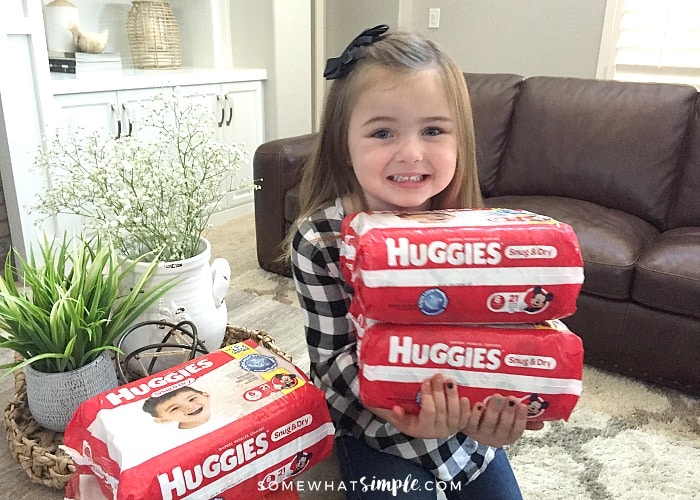 It Takes a Village to Change a Diaper
Recently, the National Diaper Bank Network, and founding sponsor Huggies, announced a study, Diaper Need and Its Impact on US Families. The report uncovered that one-in-three U.S. families continue to struggle to provide enough diapers to keep a baby or toddler clean, dry and healthy. Families feel they're not being good parents when their children are left too long in a dirty diaper, and one third of households in need experience feeling stressed or overwhelmed by diapering always or often
As the founding sponsor of the National Diaper Bank Network since 2011, Huggies No Baby Unhugged has provided ongoing support for the organization and has donated more than 200 million diapers and baby wipes, including critical donations during times of crisis.
If you're looking for ways to get your family involved in meaningful service and give back to those in your community, you can donate your Huggies Rewards Points to the National Diaper Bank Network (details HERE) OR- host a diaper drive!!! Here is how-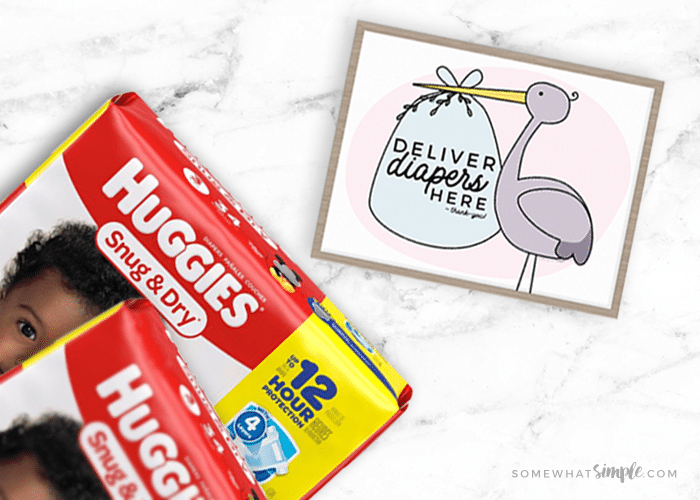 HOW TO HOST A DIAPER DRIVE
Contact them via phone or email and find out if they have any specific needs. Some charities are accepting of any donations, others only need specific sizes.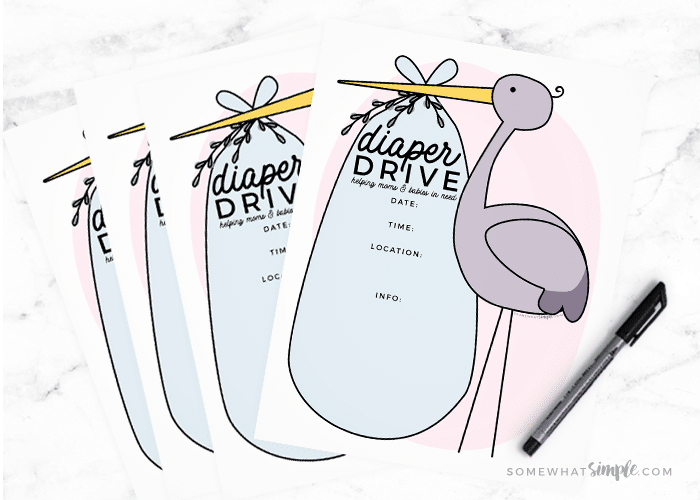 2. Get the word out.
Print our free flier, (link below) and start spreading the word. Don't forget to use social media, email, text messages, etc. Make sure your delivery date is clear so friends and neighbors know your deadline. Unless the diaper bank needs donations right away, consider a donation date 2 weeks from the date you hand out fliers. This is long enough to give people time to purchase diapers, but not too long so they forget about it.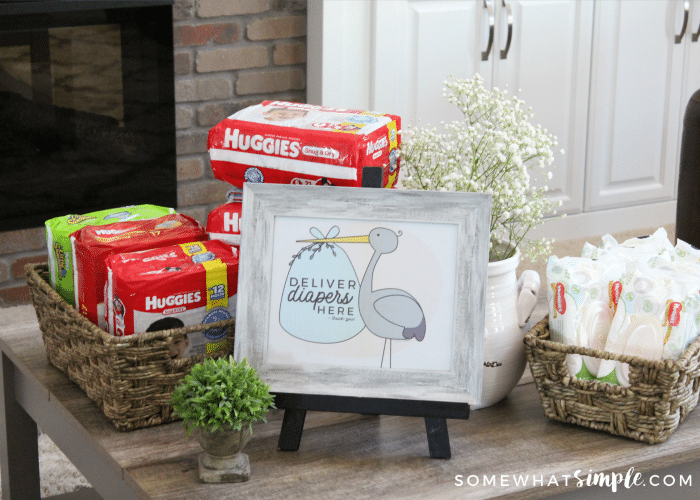 3. Collect Donations.
Give neighbors the option to drop donations off at your house, or offer to pick them up at a set window of time on your delivery day. A small treat as a thank you is not mandatory, but it is super cute. 🙂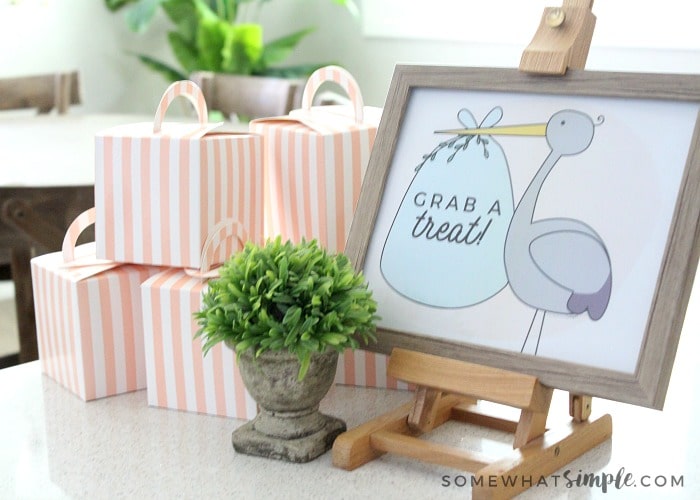 4. Deliver the Diapers.
I'm sure no one will turn you away if you show up to the diaper bank unannounced, but it is always a good idea to give them a heads up. 🙂
Diaper Drive Printables
We created several FREE printables for you to use to plan your own diaper drive. Take a look –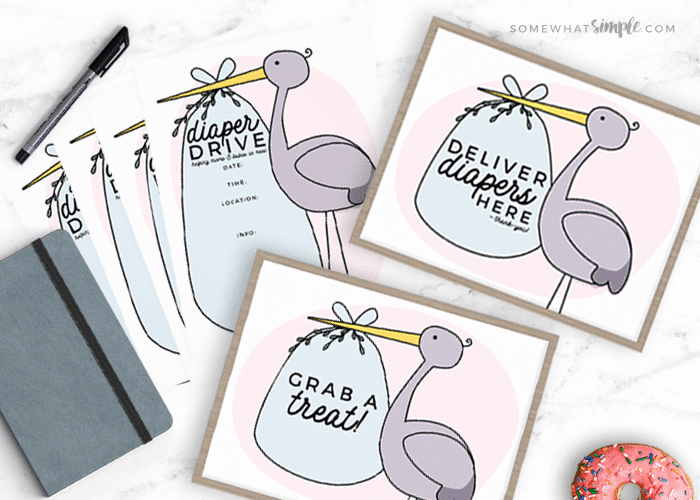 Click the links below to download these files –
Diaper Drive Flier (Black + White)
Helping parents provide for their children is a cause that is close to my heart. No child should be without the basic necessities. There are parents all over the world that could benefit greatly from a Diaper Drive. Collecting and delivering diapers with my kids is not only a great reminder of how blessed we are, but it is a great way to pay it forward and serve those less fortunate.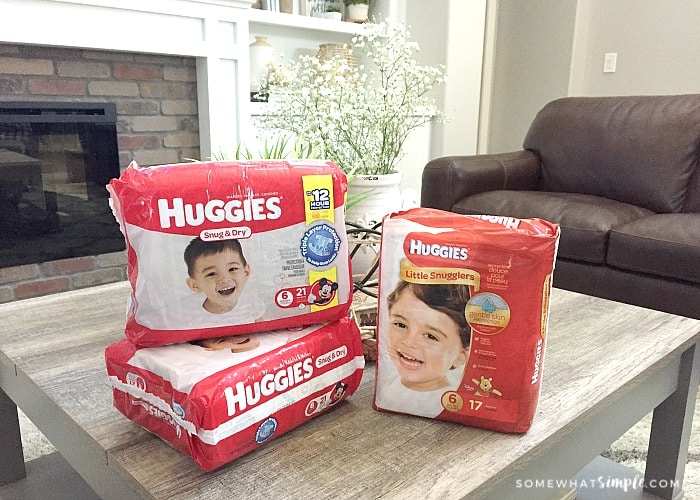 Huggies – the fastest growing diaper brand in U.S. hospitals – believes deeply in the Power of Hugs, which is why every diaper and wipe is inspired by a parent's embrace. The Huggies No Baby Unhugged program helps ensure all babies get the hugs they need to thrive by supporting hugging programs in hospitals and donating diapers across the country. Learn how you can help at Huggies.com/NoBabyUnhugged. #HuggiesCouncil #ad