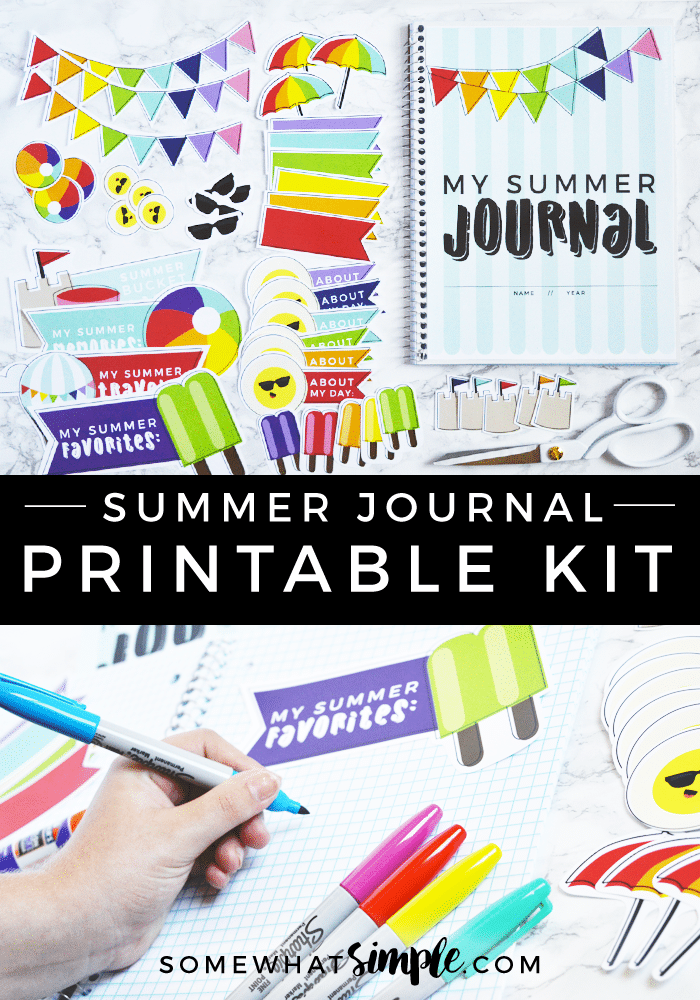 Document life with creative journal prompts for kids and our darling summer journal kit!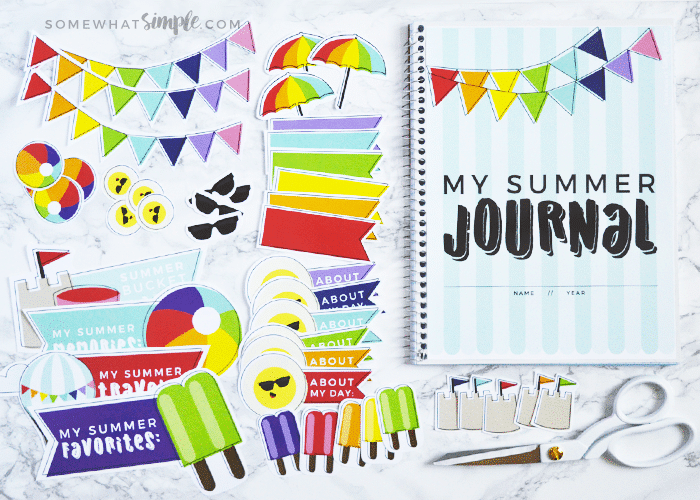 This summer journal kit is the PERFECT way to encourage writing skills while creating a little keepsake of everyday activities and fun adventures!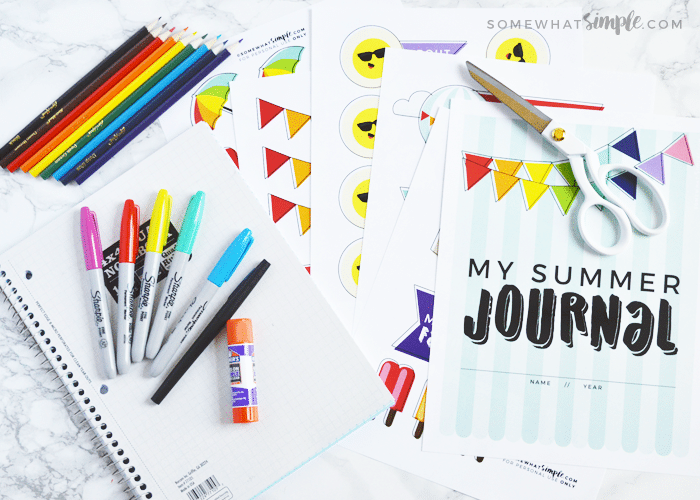 How To Make A Kids Travel Journal
kids journal – supplies
Summer Journal Kit (link below)
scissors
notebook (I love graph paper, so that's the kind I bought)
glue stick or tape
markers/pens/pencils
tangible reminders of activities, like ticket stubs, programs, stickers, etc.
journal for kids- directions
First, print out our summer journal kit.
Cut out all the journal prompts and accessories.
Glue or tape the cover page to the front of your notebook.
Now you're ready to start journaling away!
A darling way to document life and fun journal prompts for kids!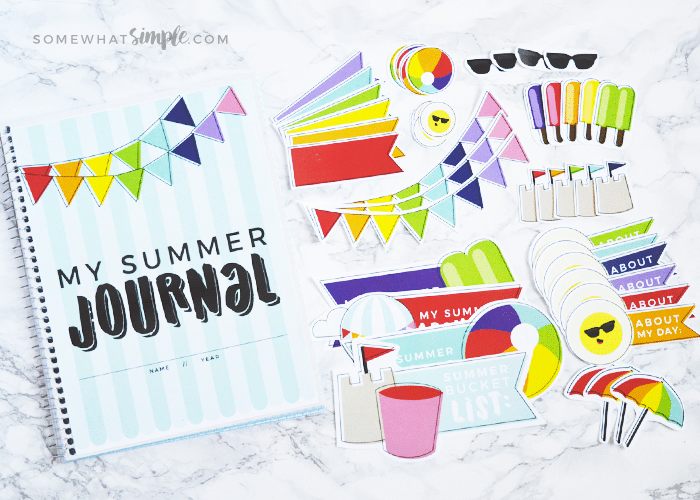 I adore how colorful and cute these elements are! Trust me when I say: no one will judge you if you make one of these books for yourself. 😉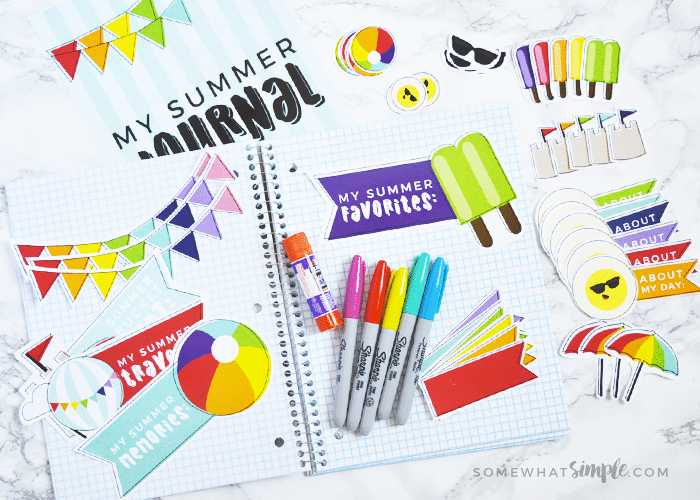 Included in our kit is a cover page + 5 vibrant pages full of journal prompts for kids and accessories to add some color and fun to your journal pages!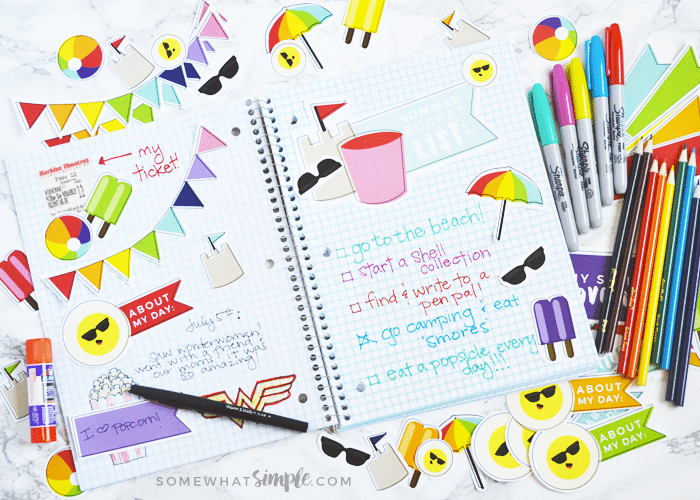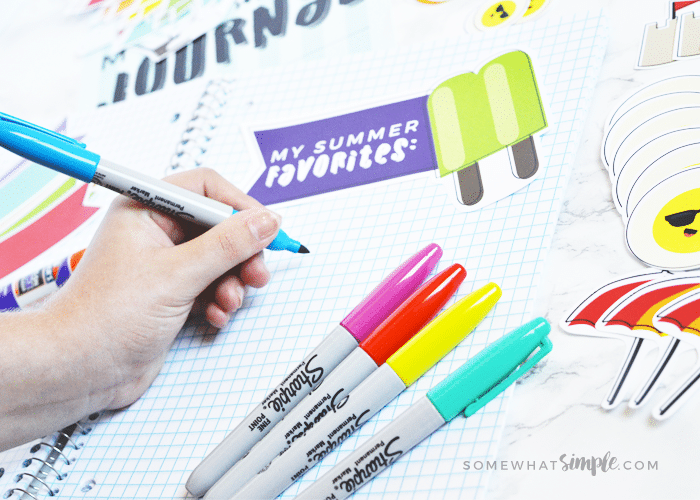 As always, please remember that this summer journal kit is for personal use only, and is not to be resold, or any of the artwork or ideas to be copied or used as your own. We hate to add this, but it's been a problem in the past. 🙁
(It is only free for the first 50 people, after that it jumps to the full price. SO HURRY!!!)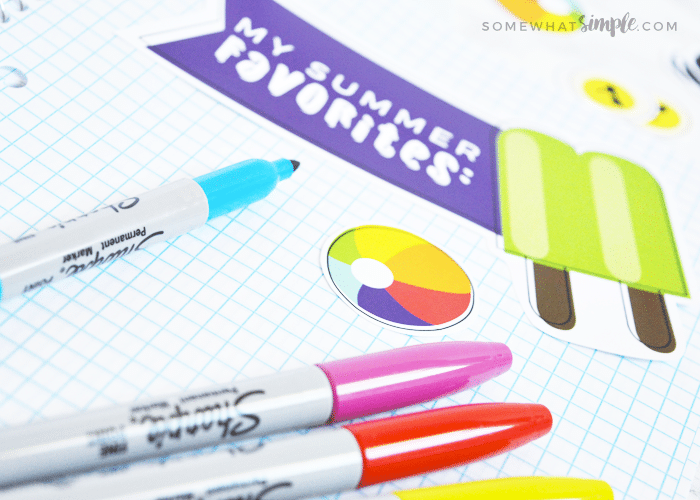 Hope you enjoy it! Happy Journaling!
. . . . .
Our readers also enjoyed these posts:

10 Summer Boredom Busters || Beach Bucket Adventure Kit || Road Trip Story Starters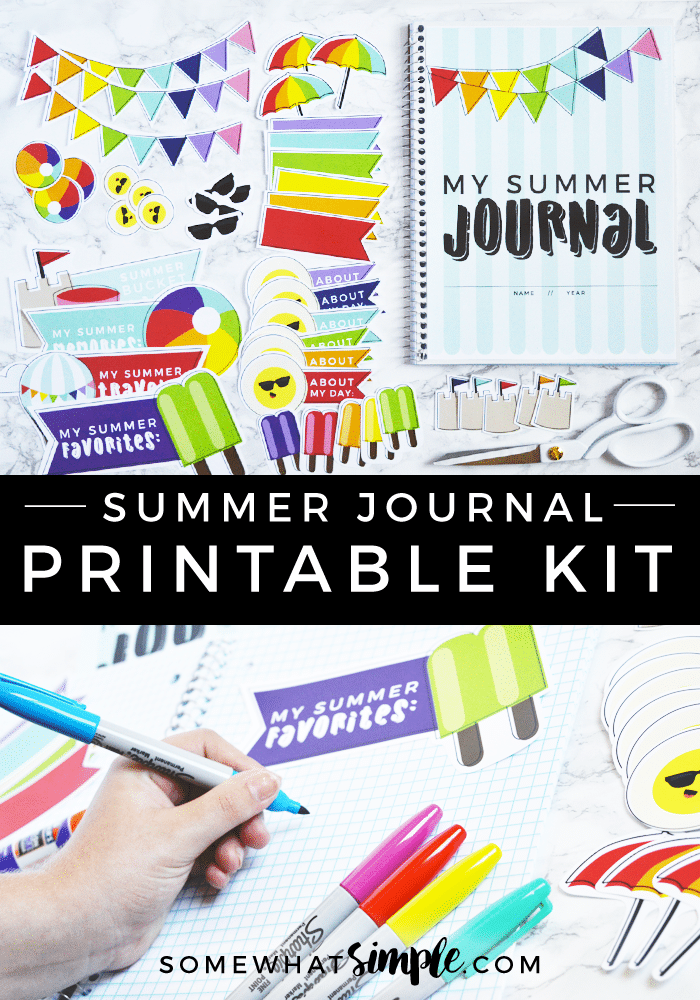 This post originally posted in 2014. but was updated with a new printable and images in 2017.